Happy Monday, friends! 😀
How the heck are you?! It's been a while since we last talked, and while I'd like to say it's because I was busy doing all sorts of wild and crazy stuff, the truth of the matter is that I simply needed a little break from the blog world. As much as I enjoy blogging, there are definitely time where I start to feel overwhelmed by it. Writing. Photographing. Editing. E-mailing. Reading. Commenting… It may not sound like much, but it definitely adds up. And while I'm not swamped with so many other things that I can't find a few spare moments in my day to sit down and blog, sometimes I want to devote those spare moments to other things, like…
Holding a Friday night marathon for one of my favorite shows…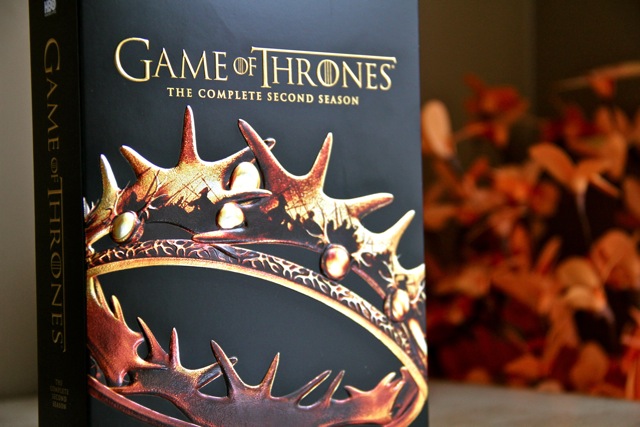 Shopping…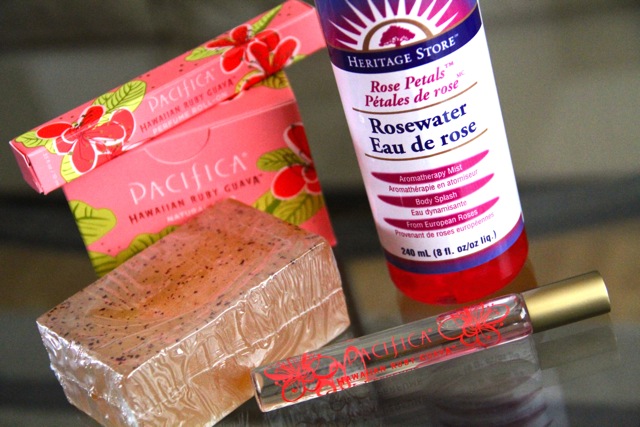 Rosewater spray and Pacifica Hawaiian Ruby Guava soap and roll-on perfume.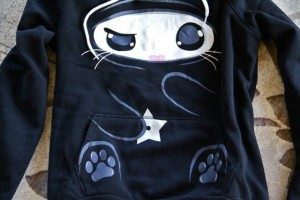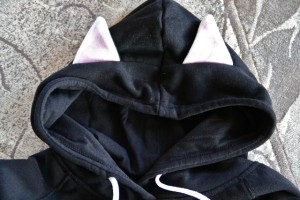 Almost died of cuteness overload when I saw this bunny ninja hoodie. And the best part? It's got little ears on the hood!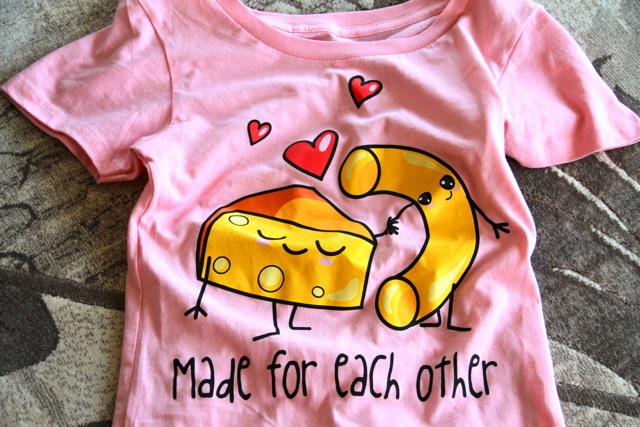 Mac and cheese <3
Putting way too much cinnamon on my cappuccino, accidentally inhaling it when I go to take a drink, and subsequently almost choking to death…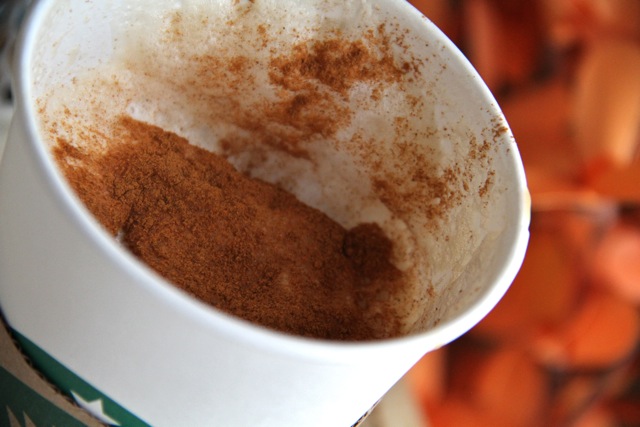 Fixing my holey sock problem…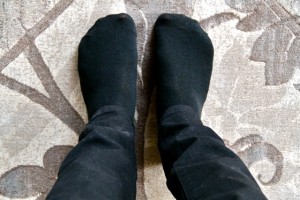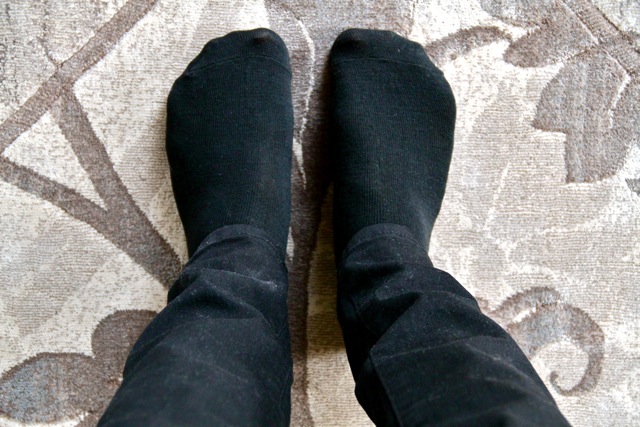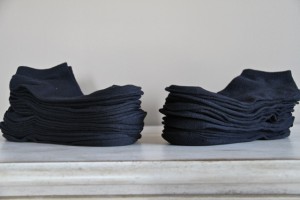 Starting on yet another puzzle…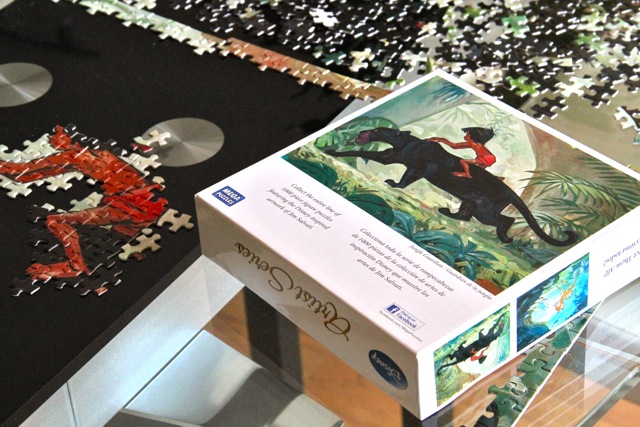 Baking…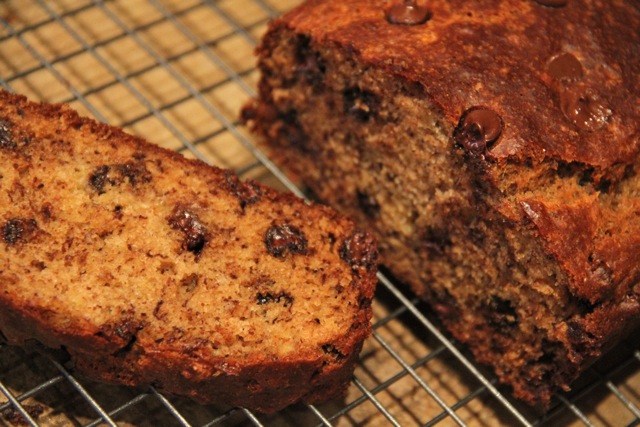 Chocolate chip banana bread… I'll share the recipe tomorrow!
So that was my weekend in a nutshell, save a few dinners, a trip to the grocery store, a bit of WoW playing, and the Oscars… Nothing exceptionally exciting, but it was marvelous all the same because I was able to spend some time away from the computer and enjoy the "real" world for a while…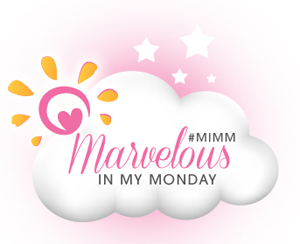 Sometimes I feel as though I live in two separate worlds. On the one hand we have the healthy living blog world, where everyone eats clean, comes up with all sorts of interesting meal ideas, puts nut butter on everything, and exercises pretty much every day. On the other hand, we have the world "out there," which is pretty much the polar opposite.
Truth be told, I can't really say that I fully belong in either world… My meals are pretty simple, and while I eat clean enough, I'm definitely not opposed to enjoying a healthy amount of "dirty" food when the mood strikes…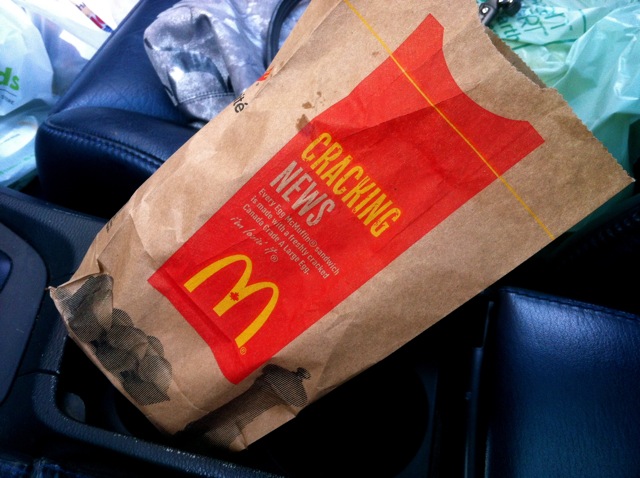 I do my best to be active every day, but I don't follow a formal workout schedule, clock in high mileage, or do any sort of heavy lifting…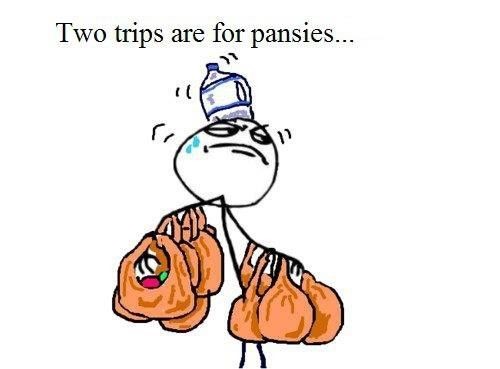 I'm not saying that one world is better than the other, but I am saying that I need a good balance of both worlds to feel my best. Spending too much time immersed in HLBs can make me forget that not everyone is running marathons and following a Paleo diet, but completely abandoning HLBs makes me miss being around people who have an interest in health and fitness. As with everything else in life, I need that balance. I need to remember that the blog world is not the be-all, end-all when it comes to setting a standard for what's normal/healthy, and that there's nothing wrong with going against what I see on the Internet. It's getting a lot easier to do that as I become more confident in figuring out what works for me, but there are still those occasions where a stray "Oh, maybe I should give that a try…" thought pops into my head, and that's when I know I need to take a quick step back. I've been down that road before, and I'd rather not take the trip again… being inspired is one thing, but being guilted into something is completely different.
And speaking of guilt… it's time to tackle my Reader and inbox 😯 Happy Monday!
. – . – . – .
Do you ever find yourself getting so caught up by what you see on blogs that you begin to redefine what normal is?