Happy Friday, friends!
How are you guys doing? Did you have a good Valentine's? Are you nursing a chocolate hangover? I have to be honest – I almost titled this post "How I Survived Valentine's Day," but that seemed a little too melodramatic seeing as yesterday was a pretty darn awesome day. Did I get swept off my feet by the love of my life and whisked off into a brilliant sunset? Not exactly, but I did:
… start the day with a smile thanks to an e-mail from a very special guy friend…
… do a little bit of [grocery] shopping…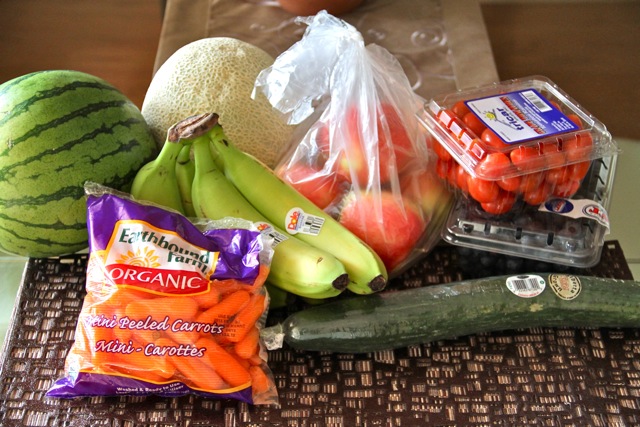 Watermelon – Cantaloupe – Bananas – Apples – Cherry tomatoes – Blueberries – Cucumber – Baby carrots.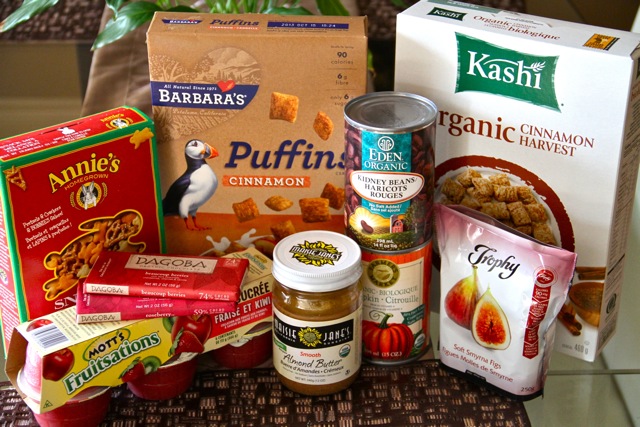 Annie's Snack Mix – Puffins – Kashi Cinnamon Harvest – Strawberry kiwi applesauce – Dagoba chocolate – Maisie Jane's almond butter – Kidney beans – Canned pumpkin – Dried figs.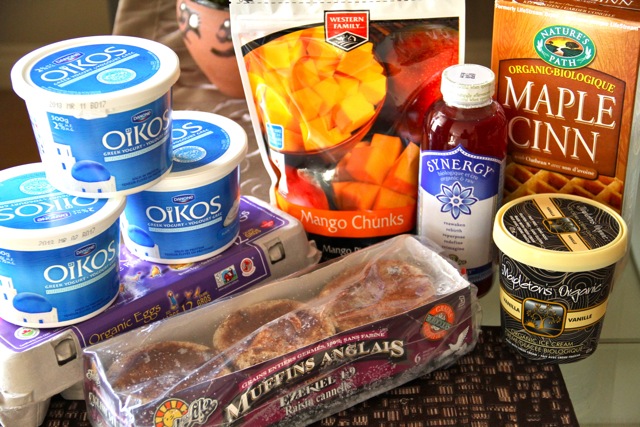 Oikos plain Greek yogurt – Eggs – Frozen mango – Kombucha – Nature's Path frozen waffles – Mapleton's Organics vanilla ice cream – Ezekiel cinnamon raisin English muffins.
… get a big kick out of seeing a good number of sad looking guys picking up last minute flowers and chocolates at the grocery store.
… pick up some aforementioned flowers and chocolates for my very own Valentine [read: my momma]…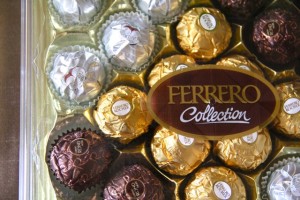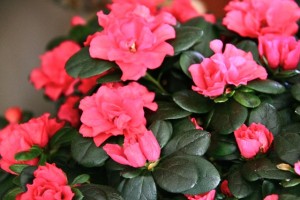 … pick up a little something for myself as well…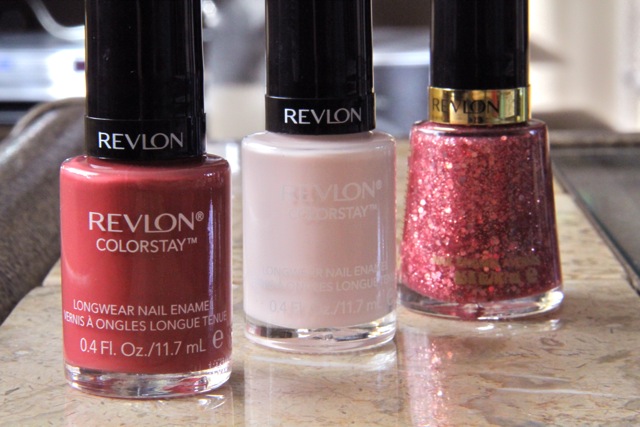 Revlon ColorStay in Vintage Rose and Pale Cashmere – Revlon nail enamel in Sparkling.
… use aforementioned "something for myself" on myself…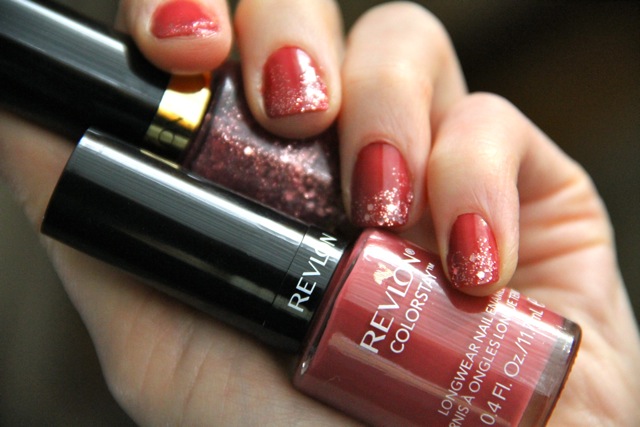 I did…
… cringe every time I heard someone say "V-Day" because it made my mind go to a dirty place…
… wonder why they feel the need to use industrial strength adhesive to apply a label to a plastic garbage can…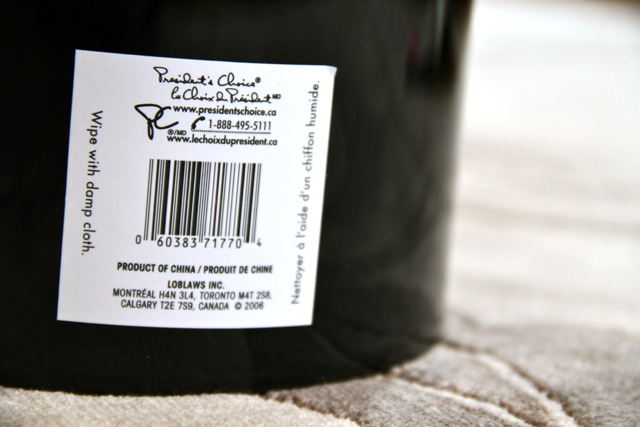 … and wonder why aforementioned industrial strength adhesive wasn't around when I was trying to hang posters [that kept falling] on my wall as a teen.
In addition to all that, I did…
… enjoy a drink, even though I spent the majority of the time swirling the bottle around and trying to make sure the mother didn't touch my lips…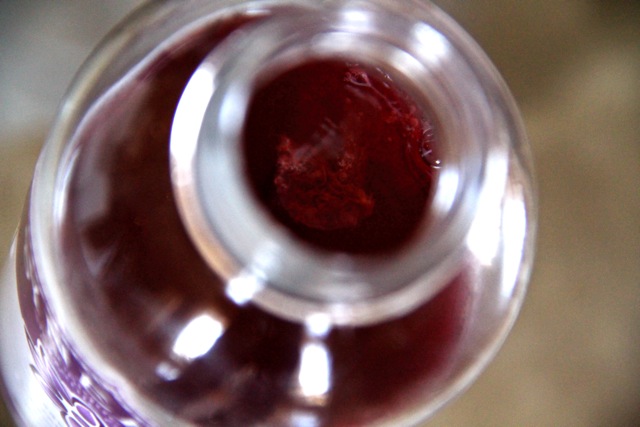 … eat my prunes 😉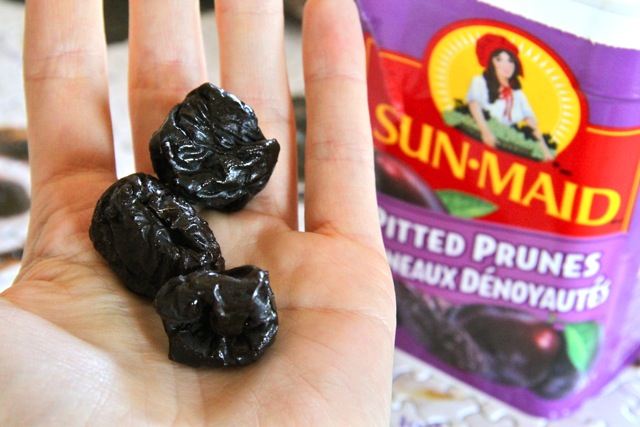 … enjoy some mandatory chocolate thanks to a well-timed package from the beautiful Lucie, which subsequently made me remember how ridiculously blessed I am when it comes to my friends…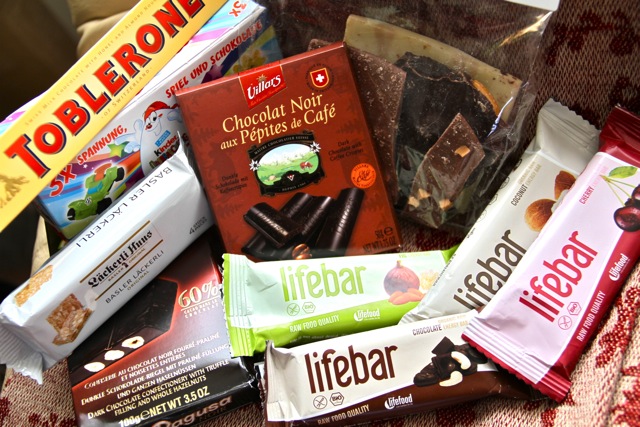 And finally, I did…
… find a few spare moments to bake some treats…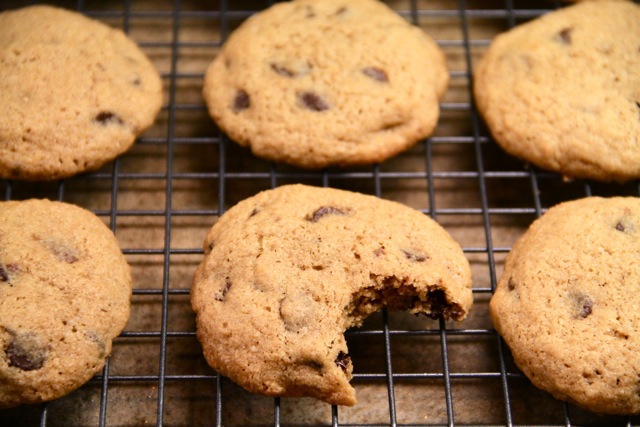 … and spend the rest of the night enjoying those treats while glued to the TV next to my Valentine [read: my momma] watching this girl put on a good show…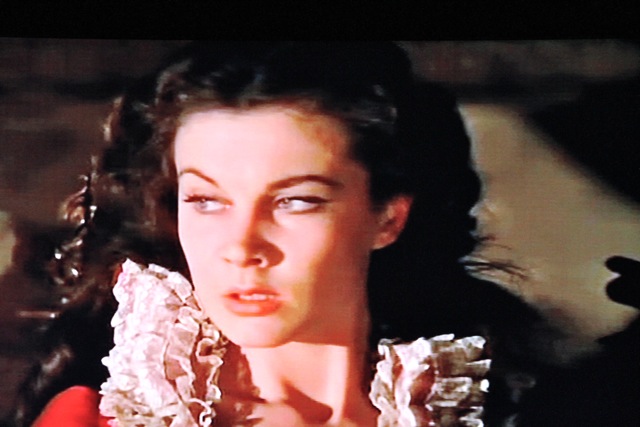 (bonus points if you can name that movie!!)
. – . – . – .
So that was my Valentine's in a nutshell. Extraordinary? Not exactly. Fabulous and full of love? Without a doubt. Despite not seeing Mr.Starbucks at all and basically rocking the single girl status, I had a really great day.
I got a few questions after yesterday's post asking me if I'm okay with things not working out with Mr.Starbucks, and to be perfectly honest, yes… I am. I've think I've gotten to the point where I'm pretty comfortable with myself and being alone – being with someone actually feels pretty strange and takes some getting used to. Does that mean that I'm all: "YEAH! Being single ROCKS!!!11!!! Screw relationships!!! Single 4 Lyfe!!!!" Not exactly. But I am all for enjoying life and making the most of the hand that I was dealt. I can't exactly change my situation, and I'm not going to settle for anyone but Mr.Right, so until he comes along, well… I'll keep finding other things to be happy about. There are happy single people and sad single people, just like there are happy committed people and sad committed people. Attitude trumps situation.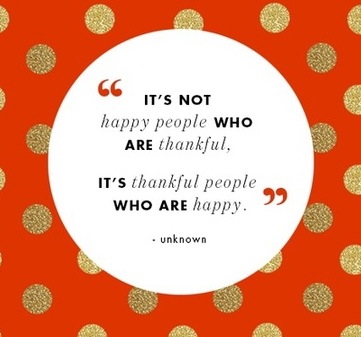 . – . – . – .
For all my single ladies, does anyone else dislike dating as much as I do? Small talk. Awkwardness. Getting to know each other. Ugh! Can I please just skip all that nonsense and wake up already in love with my best friend?
For those in a relationship, where did you meet your other half?