First and foremost…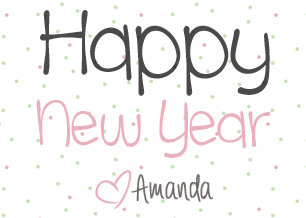 I have a feeling 2014 is going to be a good year 😀
So I had every intention of writing up a mini resolution/year in review post for you guys yesterday, but I had a pretty crappy day on Monday, which meant that my inspiration level was basically at zero, which meant that I couldn't write a post to save my life — hence the impromptu blogging break. I'll get around to doing it some other time though, because there's something else I wanted to talk about today.
On January 1st, 2013, I started a memory jar chest project…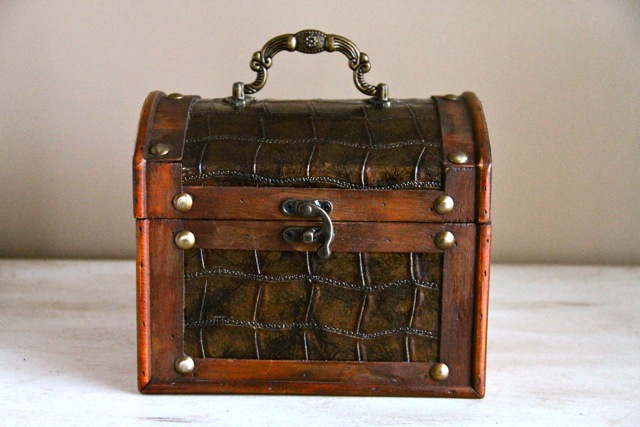 And one year later, I have a jar chest full of 365 good memories…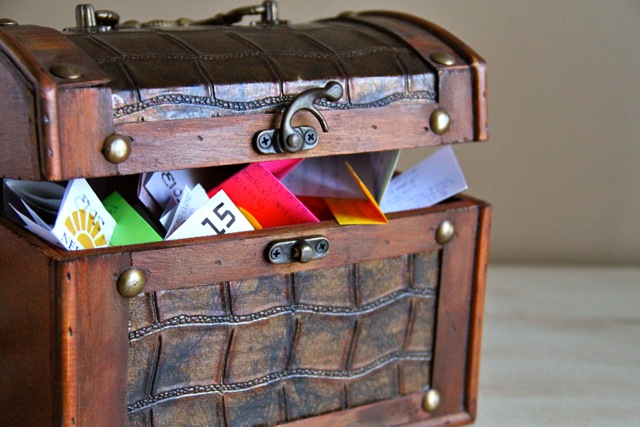 I can actually hardly believe that I managed to see this project through… I usually get really pumped to start something, but then go on to lose interest in it after a little while. Granted, there was more than one occasion where I slacked off for a few days and had to play catch up, but I still got all 365 days in there and I'm so happy that I stuck to it — being able to go back and read through all of the good things that happened in the past year has definitely been an eye-opener in terms of how beautiful life is; and spending time at the end of each day reflecting back on the positives of that day really helped me become happier in general… That's why I'll be doing it again in 2014, and I'd really love it if you joined me!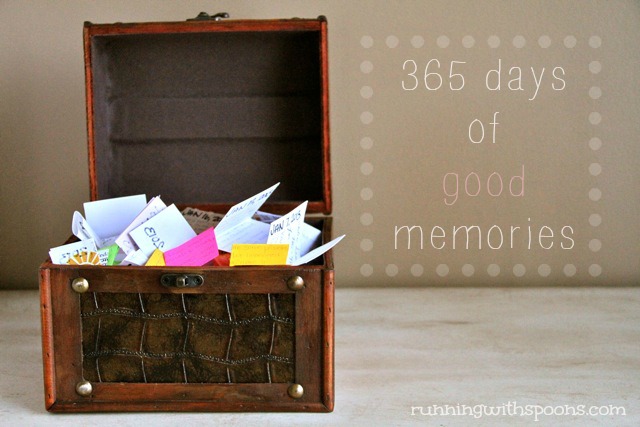 What it is…
Starting on the first day of the new year, take a moment at the end of each day to write down something good that happened that day on a little piece of paper. Fold the paper in half and put it in your jar. At the end of the year (or whenever you could use some cheering up), open the jar and read about all of the great things that happened to you that year.
What you'll need…
An empty jar, chest, box, vase, etc… anything you can store your papers in.
Small pieces of paper. I would often use little scraps of paper (movie tickets, business cards, receipts, lists) that I picked up throughout the day to write my notes, but it's always good to have a small notepad as a backup.
A reminder. It takes a while to turn the practice of reflecting back on your day into a habit, and a simple reminder really helps out. I put a sticky note on my mirror so that I'd always see it when I was washing my face at night.
. – . – . – .
That's all! It's super simple and hardly takes any time at all, but it really does go on to make a huge difference and I can't recommend doing it highly enough. I know the blog let's me look back at some of the things that have happened, but I don't always share everything on Spoons, and it's nice to have something a little more tangible to look back at.
I hope you guys had an amazing New Year's Eve; I wish you only the best in the upcoming year; and I'll see you tomorrow for Thinking Out Loud!


What did you do for New Year's Eve?
What's one goal/resolution you have for 2014?
And most importantly… will you be joining me in making a memory jar? 😀