Let's talk about people. Or, more specifically, people's weight.
When you meet someone, what's the first thought that pops into your head? There are probably a good handful of them, but I'm willing to bet with a reasonable amount of certainty that none of them are along the lines of: "Ahhh, now there's a nice 145 [lbs]," or "she's a size 6 I'd like to be friends with," and if they are, well then… you're kind of a jerk. And your estimations are probably way off. Sorry, just being honest…
Hopefully, and more than likely, you're thinking something along the lines of how sweet or how kind the other person is. How funny. How smart. How fun to be around. Or maybe they're the complete opposite, and while unfortunate, that still doesn't change the fact that you're not thinking about the other person's numbers, are you? Not how many inches make up their waist or how many calories they ate for lunch. Their shoe size, perhaps? Laughable and unlikely. Why? Because our numbers have nothing to do with who we are. They don't identify us. They don't mean anything to anyone. Except us. We allow them to have so much power in our own lives… why?
I came across this quote the other day and I really wanted to share it with you guys in hopes that it'll hit you like it did me.
How much of our time do we waste focusing on something that, essentially, doesn't matter? How much happiness do we [willingly] miss out on by beating ourselves up over a few vanity pounds? How much delicious food do we pass up just to be able to see our abs a little bit more clearly when we're standing in the bathroom by ourselves? Too much. Far too much. And why? Hoping that we'll find happiness in the pocket of a smaller pair of jeans? It's not in there. Believe me, I've looked.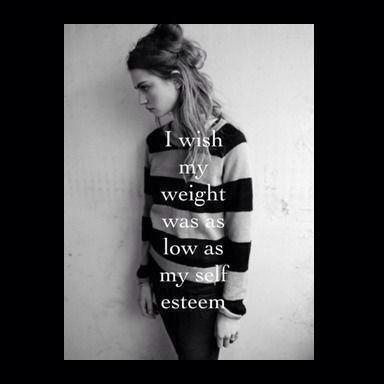 Let me take you back a few years – back to when I was completely obsessed with numbers. Calories. Macros. Weight. Those things were the center of my life, and everything else got pushed to the side. I'd spend hours planning my meals and workouts, and pass on spending time with friends because I couldn't fit them in to my carefully crafted schedule. That and I didn't even want to fit them in. Friends meant I couldn't eat or work out how I wanted, and that was all that mattered to me at that point.
And what did I have to show for it in the end? I was a whole lot thinner, sure. My pants were way smaller, yup. But was I happier? Not even close. In fact, the irony of it was that the thinner I became, the unhappier I became as well. The more effort I put into looking for happiness in numbers, the more strongly it evaded me. I based my entire life on something that did.not.matter, and slowly lost everything that did. Live and learn.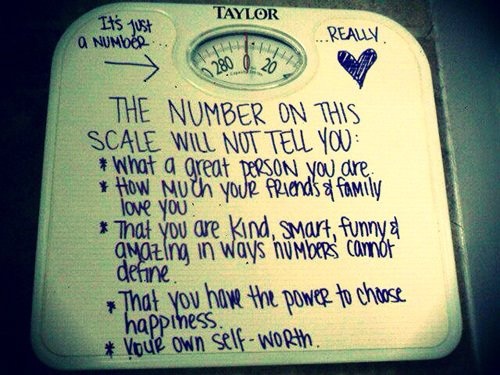 We spend a lot of time trying to change ourselves, but what if we redirected those efforts into trying to accept ourselves instead? Sure, we may need a slightly bigger pair of pants, but  we may also come to discover that it doesn't really matter… The happiest people aren't the ones who are comfortable in a size 0. The happiest people are the ones who are comfortable in their own skins. The problem is that it's a whole lot easier to lose a few pounds than it is to accept those few pounds, so that's the route we usually end up taking. Just something to think about.
No questions for today, but I'd love to hear your thoughts and experiences concerning weight and happiness.