A word of advice: do not bring Candy Crush to bed with you.
Why? He steals the covers. Two reasons. First, you won't be able to fall asleep. You'll see nothing but colorful jellies every time you close your eyes and have a hard time calming yourself down after you come so.damn.close to beating a level that's been driving you crazy.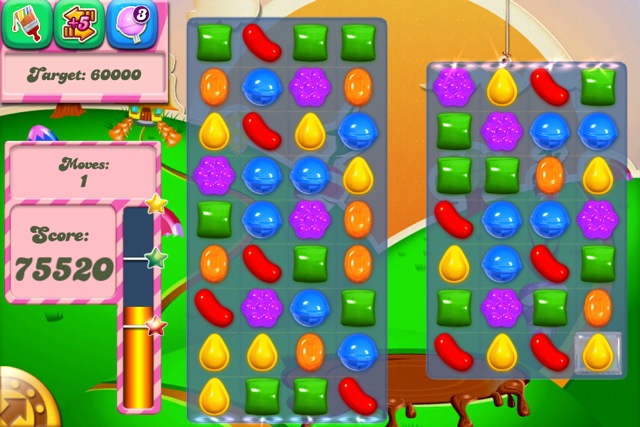 Second, you'll wake up the next morning craving anything and everything sugar related. Okay, so that might not be 100% accurate since my lack of sleep probably had more to do with my sugar cravings than my late night gaming, but still… Candy Crush is at the root of it all. And speaking of candy, let's talk about those sugar cravings for a second…
Remember how last week's WIAW documented a day of eats that didn't really include any dessert? Well, the same can not be said of this week's – I was a sugar craving machine yesterday. Maybe it was the fact that it rained all day, or maybe it was the fact that I was tired – whatever it was, I wanted ALL the sugar.
It all started with breakfast, where I got a little heavy-handed with the the honey pot…
Eggy oats layered with plain Greek yogurt and then topped with almond butter and honey.
I've come up with a new-to-me way of plating my oats. What I'll do is put a little more than half of them into the bottom of a bowl, spread a layer of yogurt over top, and finish off with the remaining oats before adding my toppings. I'm not sure what kind of a difference it makes, but I do know that I'm a fan.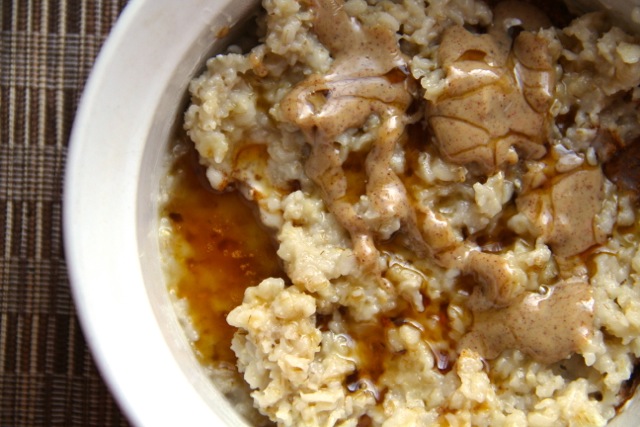 So that definitely silenced the sweet tooth for a little while and let me get on with my day, but it wasn't long before it started demanding attention, yet again. Enter a mid-morning snack…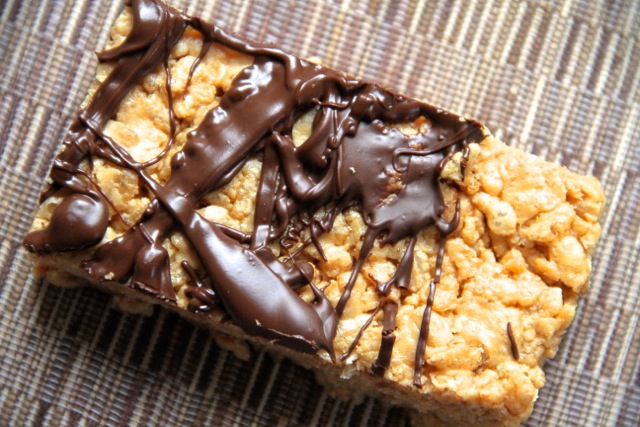 A bittersweet moment because that was the last of my Rice Krispie Energy Bites. I'd make more, but holy.wow are those things dangerous. I think some time apart will do me good. In any case, I enjoyed half and saved the rest for after lunch…
Lunch was… not sweet. I resisted the urge to pack something like an ABJ this morning and went with a wrap filled with baked chicken, caramelized onions, mushrooms, and cheese instead. See that? That right there is my brain trying to be sensible. I also had some baby carrots and tiny tomatoes which looked remarkably similar to these guys right here…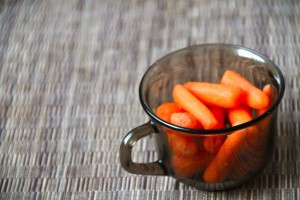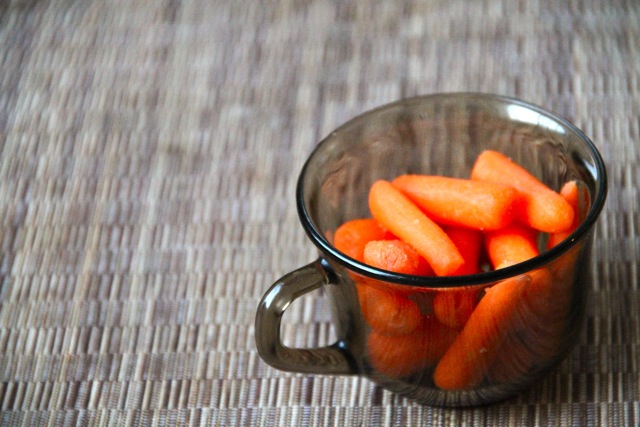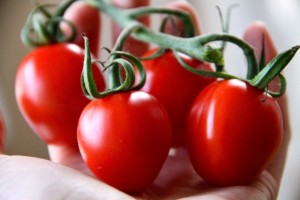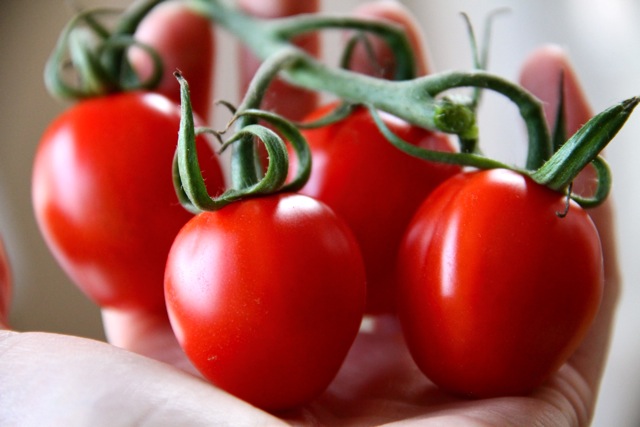 I don't know about you guys, but my sugar cravings hit the hardest in the afternoon. I know a lot of people say their sweet tooth usually finds them after dinner, but mine? Definitely after lunch. I think a lot of it has to do with that dreaded afternoon slump, in which case coffee helps (even if I had to add a flavor shot)…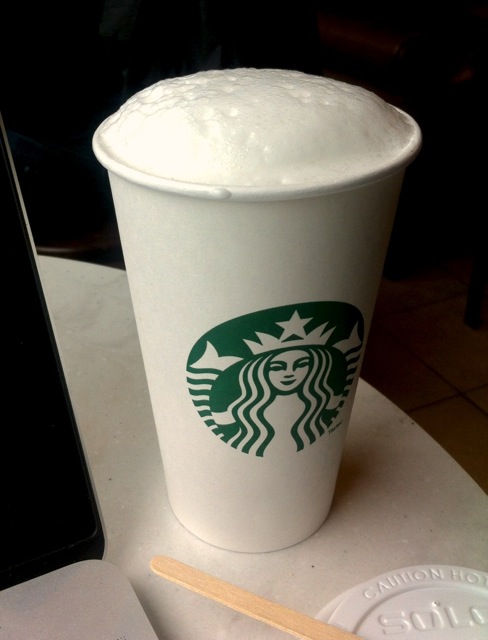 Dry cappuccino with a shot of vanilla.
But yesterday was a day where I needed a little extra dose of caffeine too…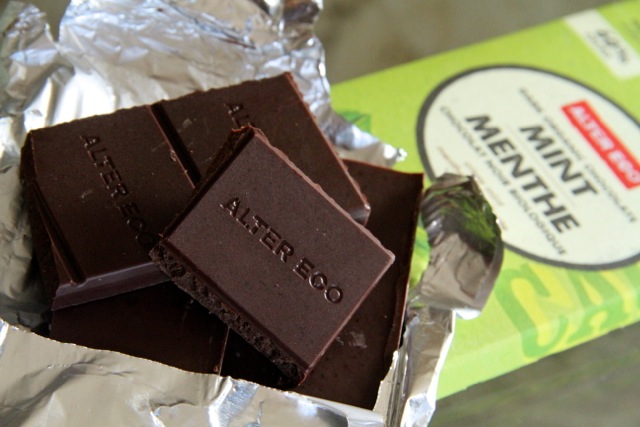 Holy.smokes, you guys… This was my first time trying Alter Eco chocolate and I think I'm in love. I've always been a big fan of the mint-chocolate combo, and this bar was basically perfect. Smooth, creamy, and sweet enough to silence my sugar cravings… at least until it was time for dinner…
I know my bowl of chicken stir fry may look savory (and, really… it was), but that sauce right there? Sweet 'n Sour 😆 But how proud am I for not resorting to having breakfast for dinner on a day where I was dealing with a raging sweet tooth?!? I won't deny that it crossed my mind, but I decided to put it off until before bed instead…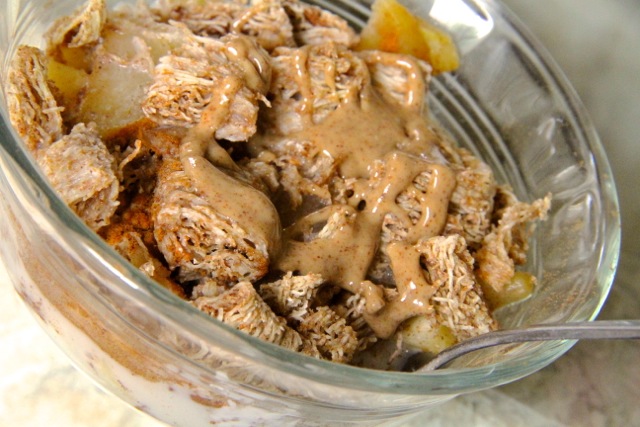 Plain Greek yogurt topped with Kashi Cinnamon Harvest, homemade applesauce, and almond butter.
So there you have it. A slightly sweeter What I Ate Wednesday than I had last week, but that's life, isn't it? Never static. Actually, I still remember a time where I controlled my eats to the point where every day was the same –  I had my meals all pre-planned out, and I'd stick to that plan no matter what I was craving. I was also terrified of sugar and wouldn't even allow myself to have more than one piece of fruit (usually an apple) a day. Sad times.
These days, I don't mind giving in to my sweet tooth, but I do try to pick healthier options since my sweet tooth is pretty adamant about being satisfied on a regular basis. Fruit, honey, maple syrup, dark chocolate, flavored yogurts, sweeter cereals… I feel like I've reached a good place where I can balance what my body craves with what my mind thinks is more sensible.
Happy Wednesday, friends! 😀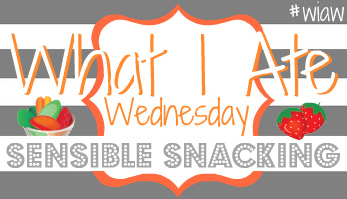 . – . – . – .
What do you usually eat to satisfy sugar cravings?
Do you crave sugar more on days where you're tired?
Have you ever noticed that the more sugar you eat, the more you crave?