Oooog. You know how I said that I'd probably be home before eleven last night?
Yeaaaahhhh… didn't happen.
What actually happened was that I walked through my door at around 12:30, eventually got my butt in bed a little after 1, and yet still somehow managed to wake up before the crack of dawn [read: 5:30]. If anyone knows how to reset the timer on one's internal clock, let me know – I misplaced my manual.
Furthermore, I have no idea how I used to do this sort of thing all the time when I was younger. Throughout my mid-to-late-teens and early twenties, I was basically out every night and it was a rare thing for me to be home before midnight, yet I still functioned perfectly fine… but now? I'm tiiiiiired.
That being the case, the first thing on my mind this morning was this: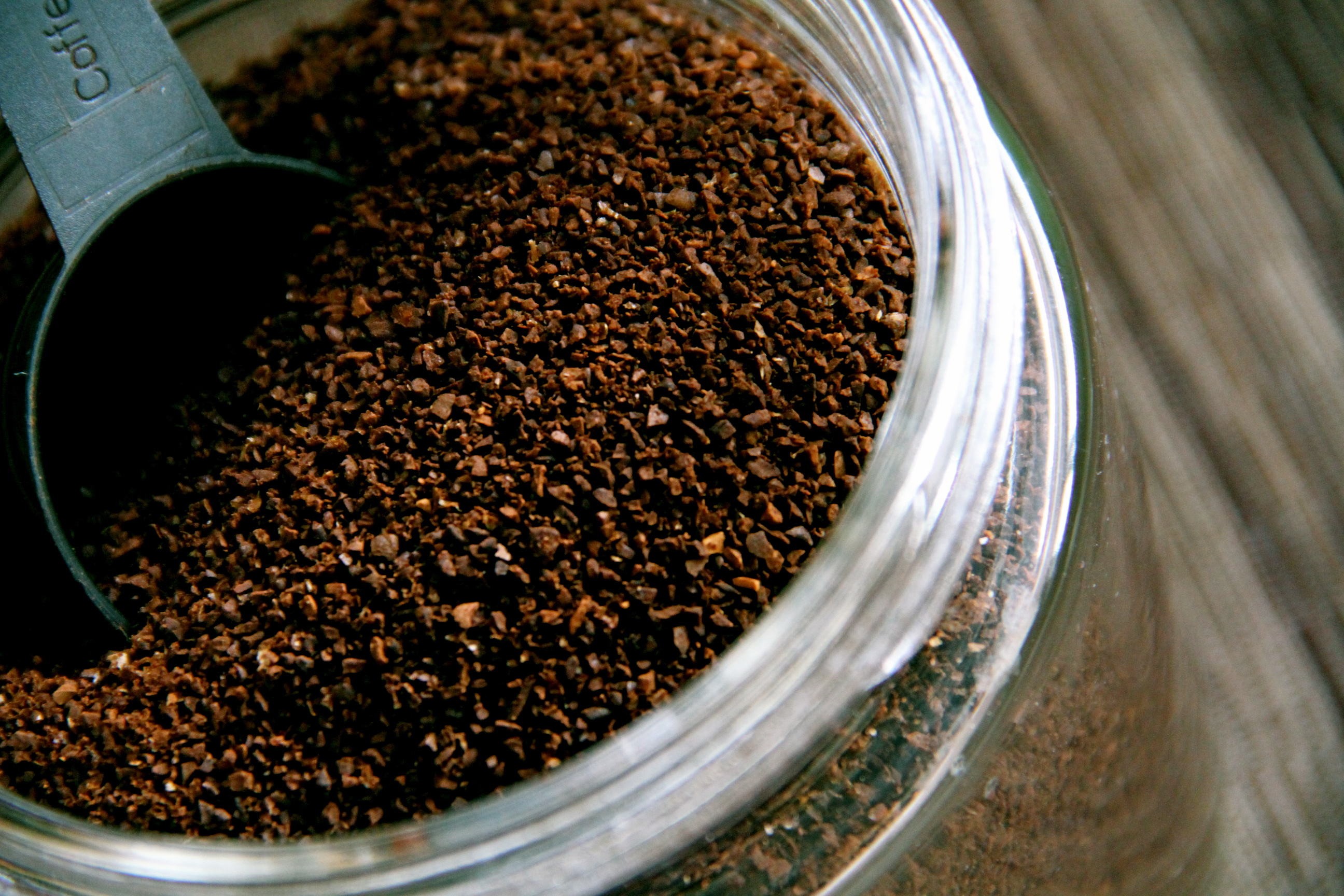 Coffee. Beautiful black liquid energy.
And no, I wasn't so out of it that I needed a double shot this morning (I usually try to limit myself to one cup per day). The second cup was for my dad… honest! As far back as I can remember, me and my dad have always shared a cup of coffee in the morning – it's our thing. We make a huge French press' worth and then split it between the two of us. A nice way to start the day, for sure.
Another nice way to start the day? With a [food] party!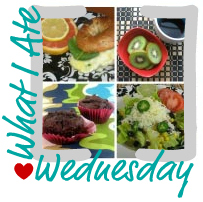 … and breakfast, of course. Remember the other day when I couldn't decide between cookies or muffins? The same bout of indecision hit this morning… Chocolate oats? Vanilla oats?
Ahhh screw it. Chocolate AND vanilla oats.
And thus, half-and-half oats were born. All I did was cook up a regular batch of my eggy bananafied oats, added some vanilla extract, scooped out half into a bowl, threw a Tbsp. of cocoa powder into whatever remained in the pot, and voila – the best of both worlds, yet again.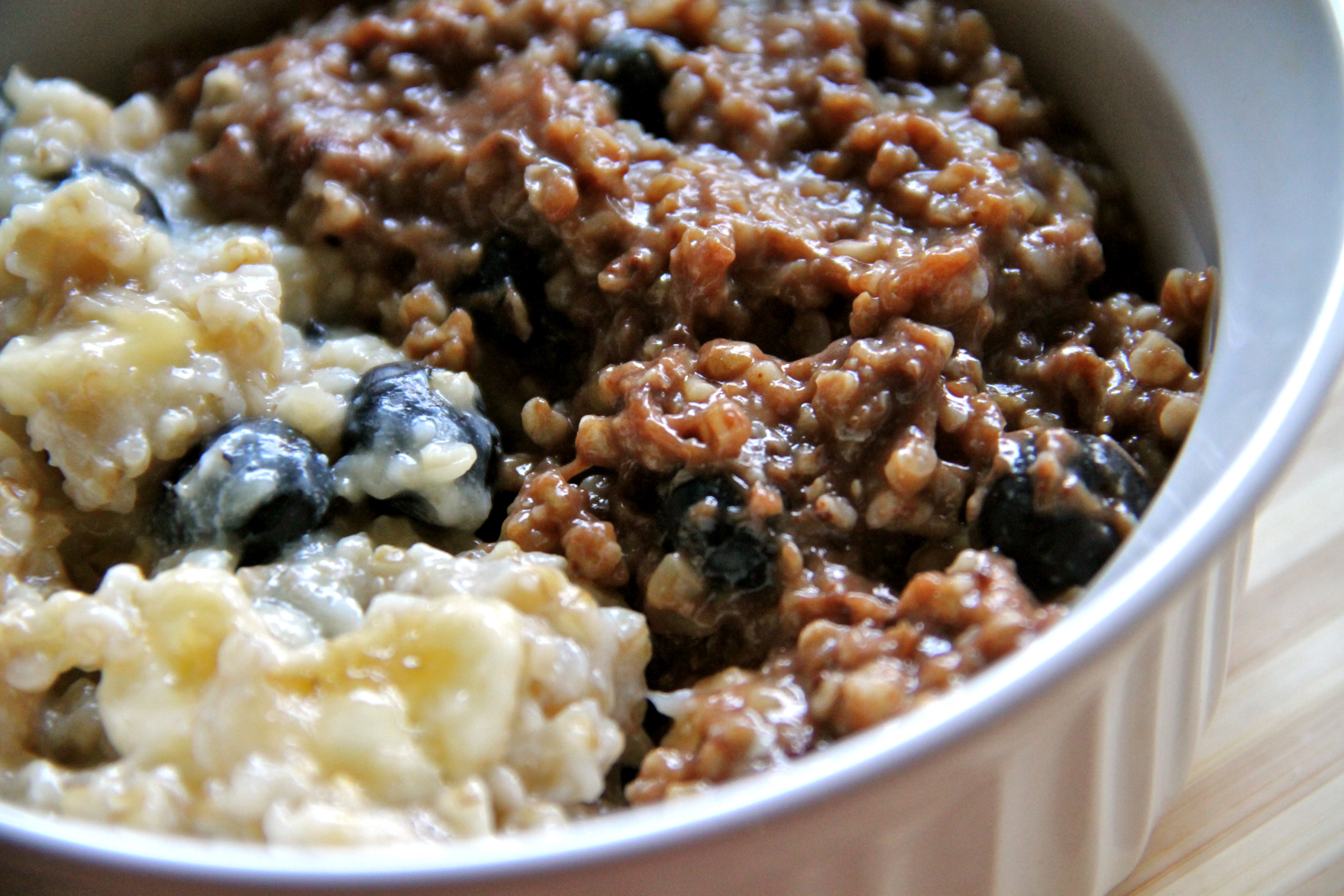 Oh, and then I dressed it up with blueberries, the other half of the banana, and roasted almond butter.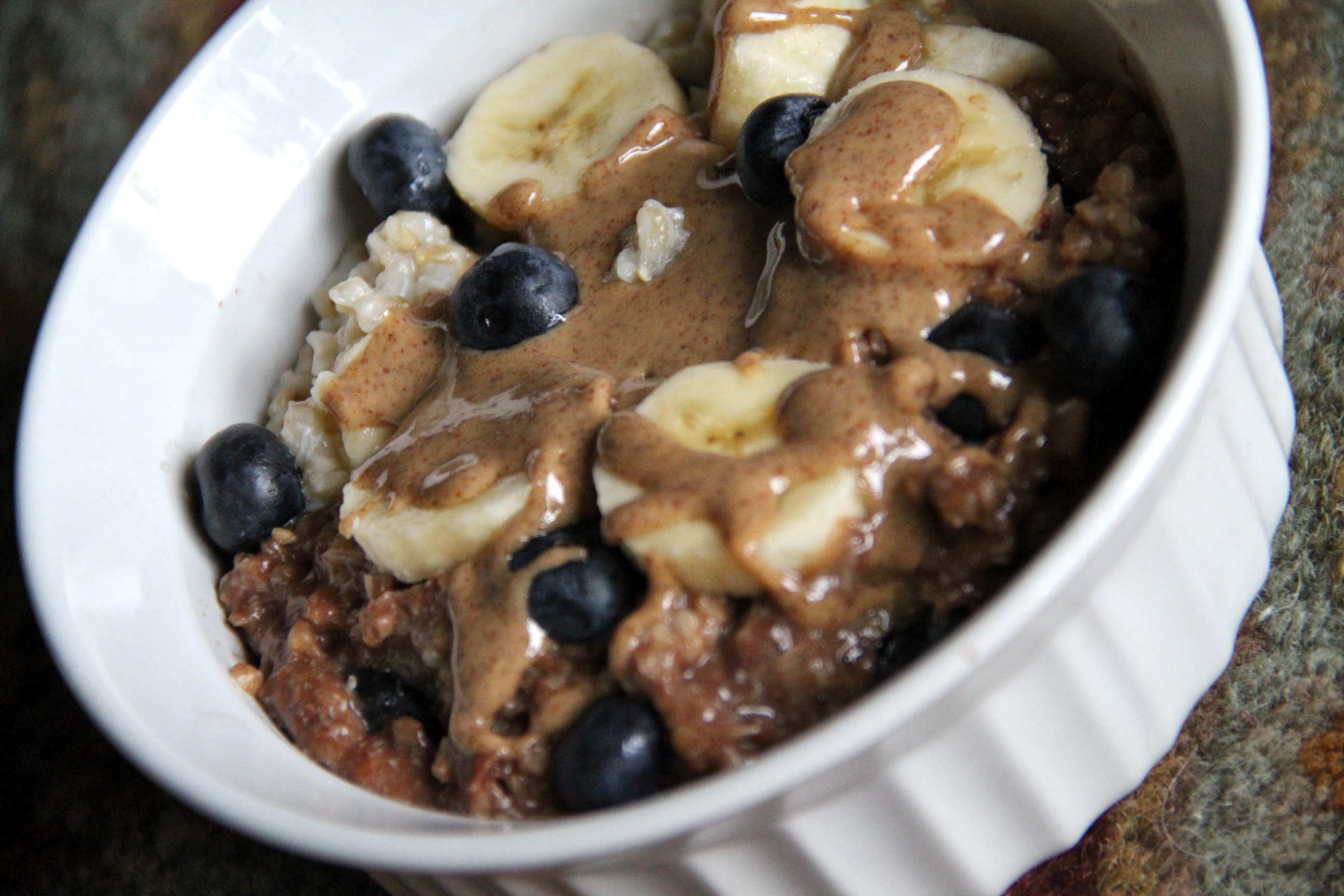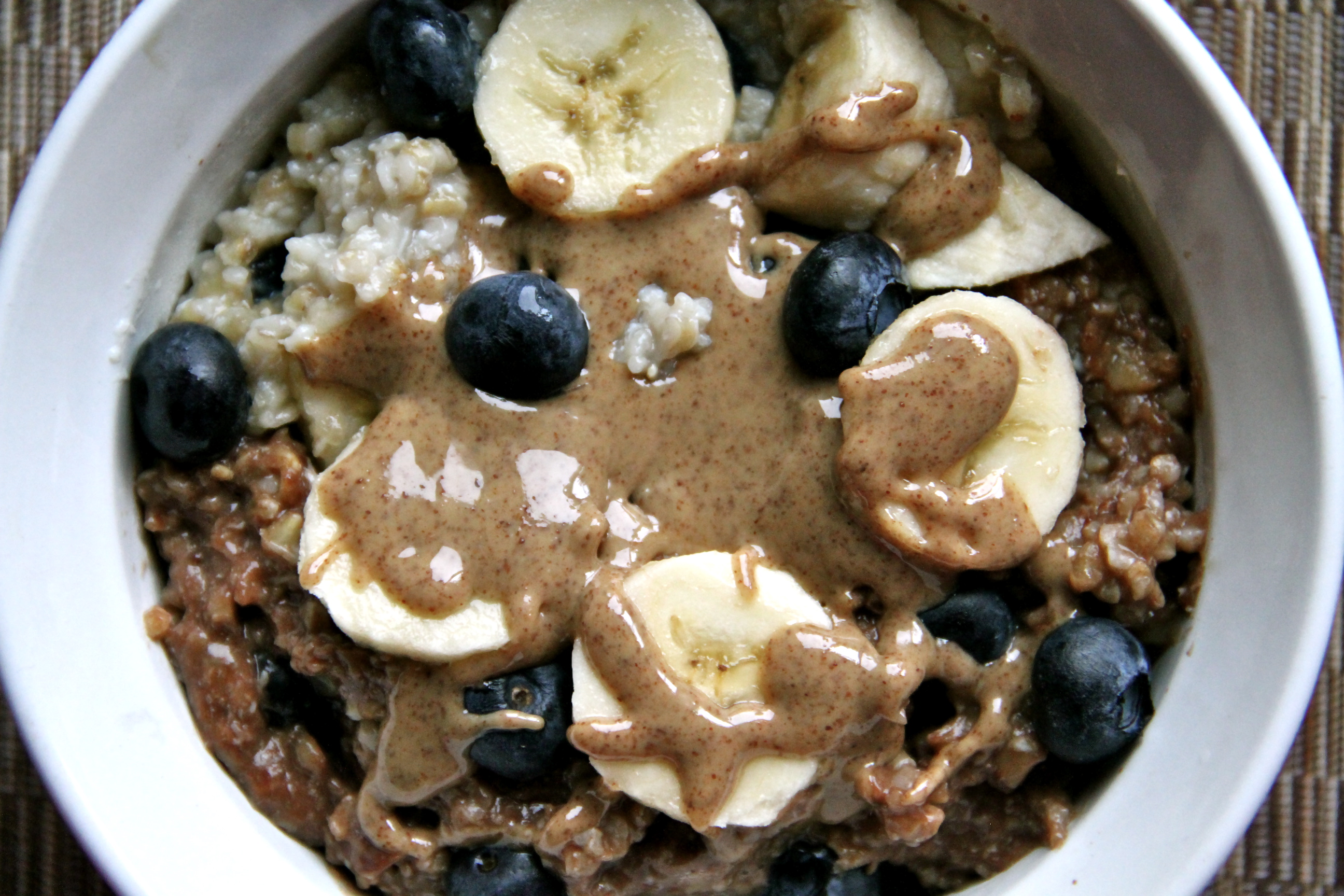 After that I was good. to. go. Go where, exactly? Grocery shopping! I've been  slacking pretty hardcore on my usual bi-weekly trips to the grocery store. Actually, the last time I went was probably… over a week ago(?), and I was running out of the essentials everything, so off I went.
Early morning grocery shopping is fantastic because there are barely any people in the store, and no line-ups to speak of. Nevermind that the one person in front of me just happened to be this little old lady who insisted on counting out the exact change from her coin purse – I was in no hurry. Well, that's not entirely true… I wanted to get home because…
… it was snack time…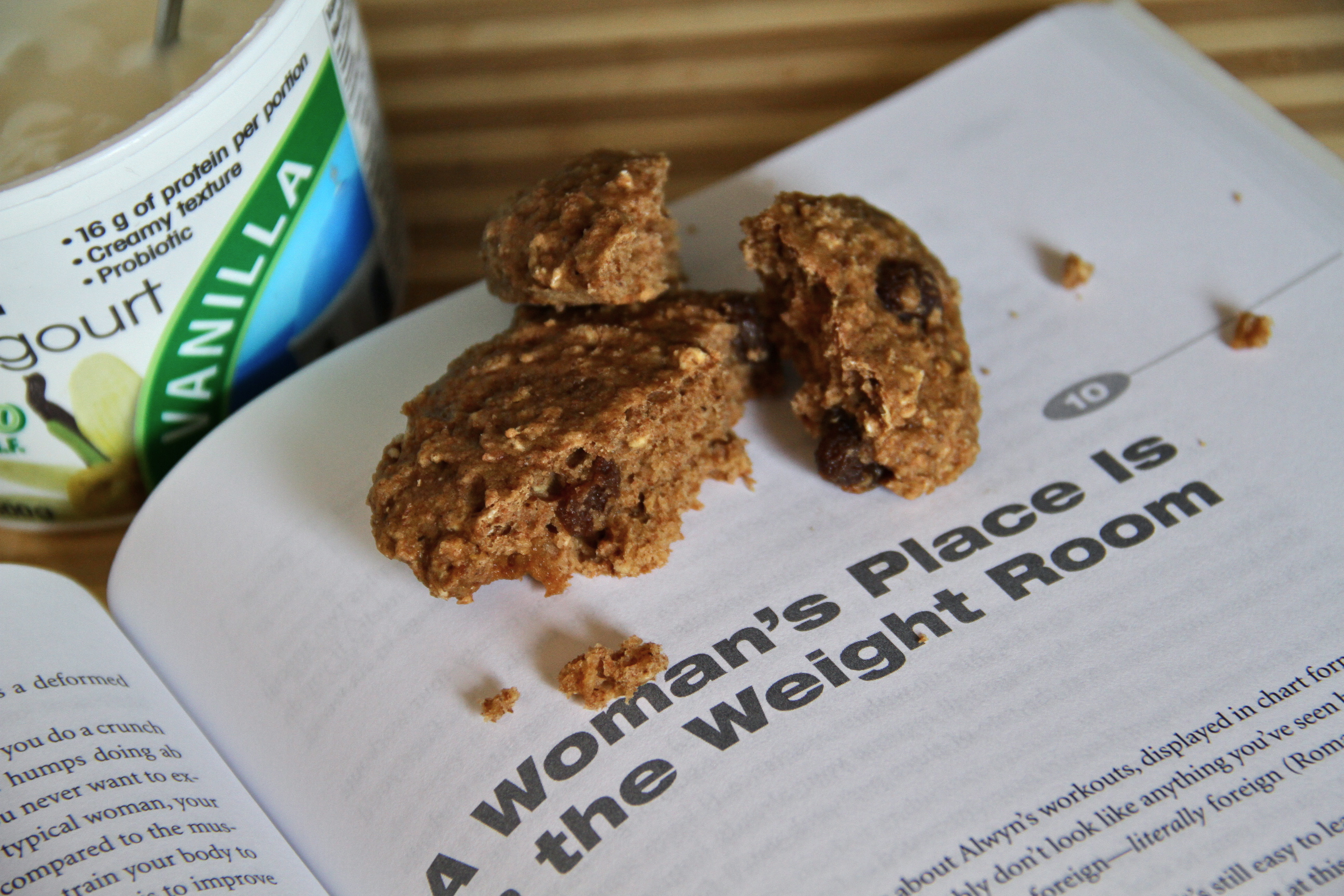 A Muffie and vanilla Greek yogurt.
… and swear like a sailor workout time…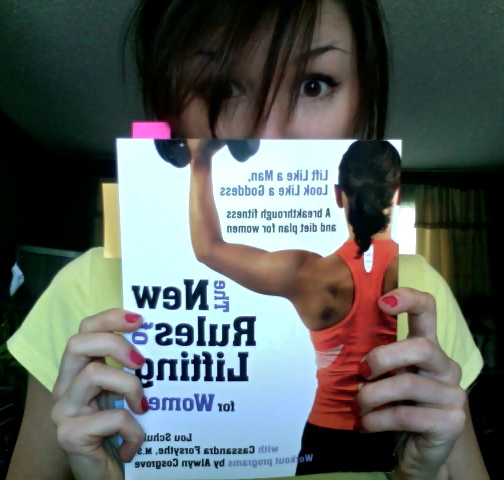 Gosh my bangs are getting out of control… time for a snip, snip.
I tried flipping this picture, but then my hair looked all sorts of wrong and it just weirded me out in general… So, for those of us who aren't dyslexic, that would be The New Rules of Lifting for Women. I'm still very much in love with this book and currently cursing my way through their workout program.
Why does it have to hurt so good…
So that I can appreciate lunch time even more!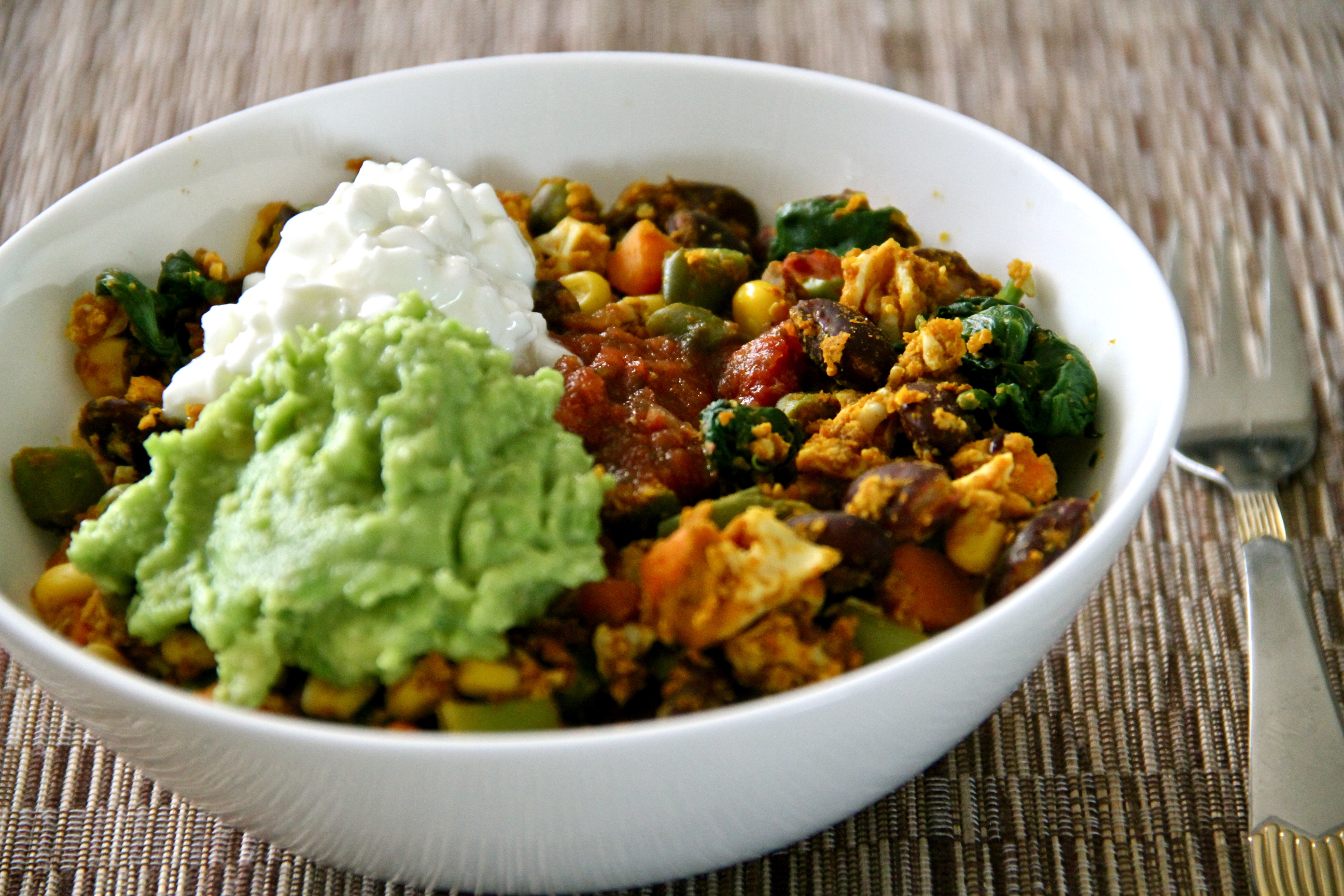 Lunch was just some leftover Pumpkin Chilli Mexican Scramble alongside mashed avocado and cottage cheese. I was feeling used, bruised, and abused after my workout, and throwing together a creative lunch was more than I was willing to do. I didn't even reheat this dish – just ate it cold.
Surprisingly good.
It was another gorgeous sunny day here in my neck of the woods, but I had some work-related errands to run so I didn't get to spend the afternoon lazing about in the sun. Boo. I did, however, get to come home in time to enjoy an absolutely delicious snack…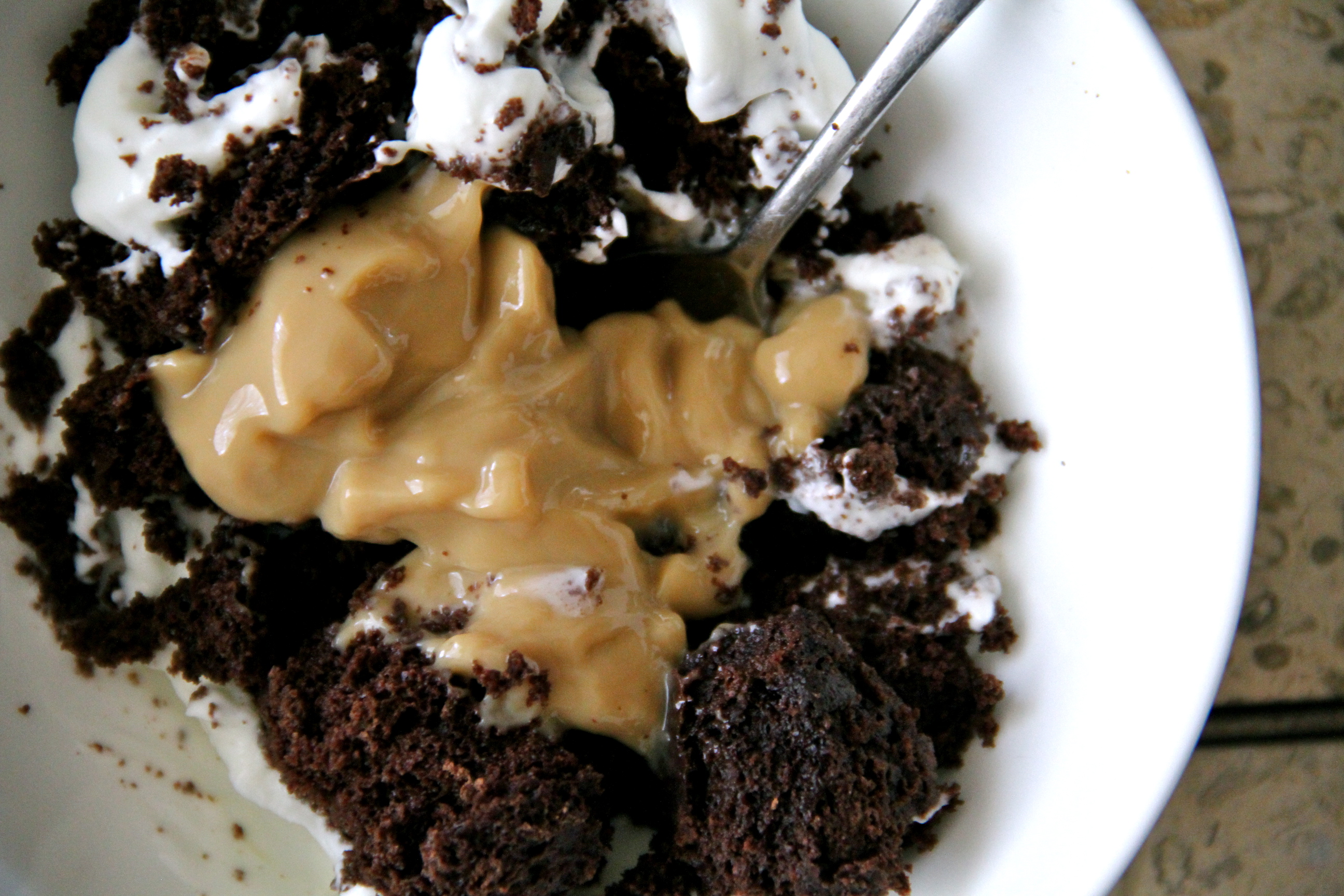 A Deep Chocolate Vitamuffin and caramel pudding over vanilla Greek yogurt.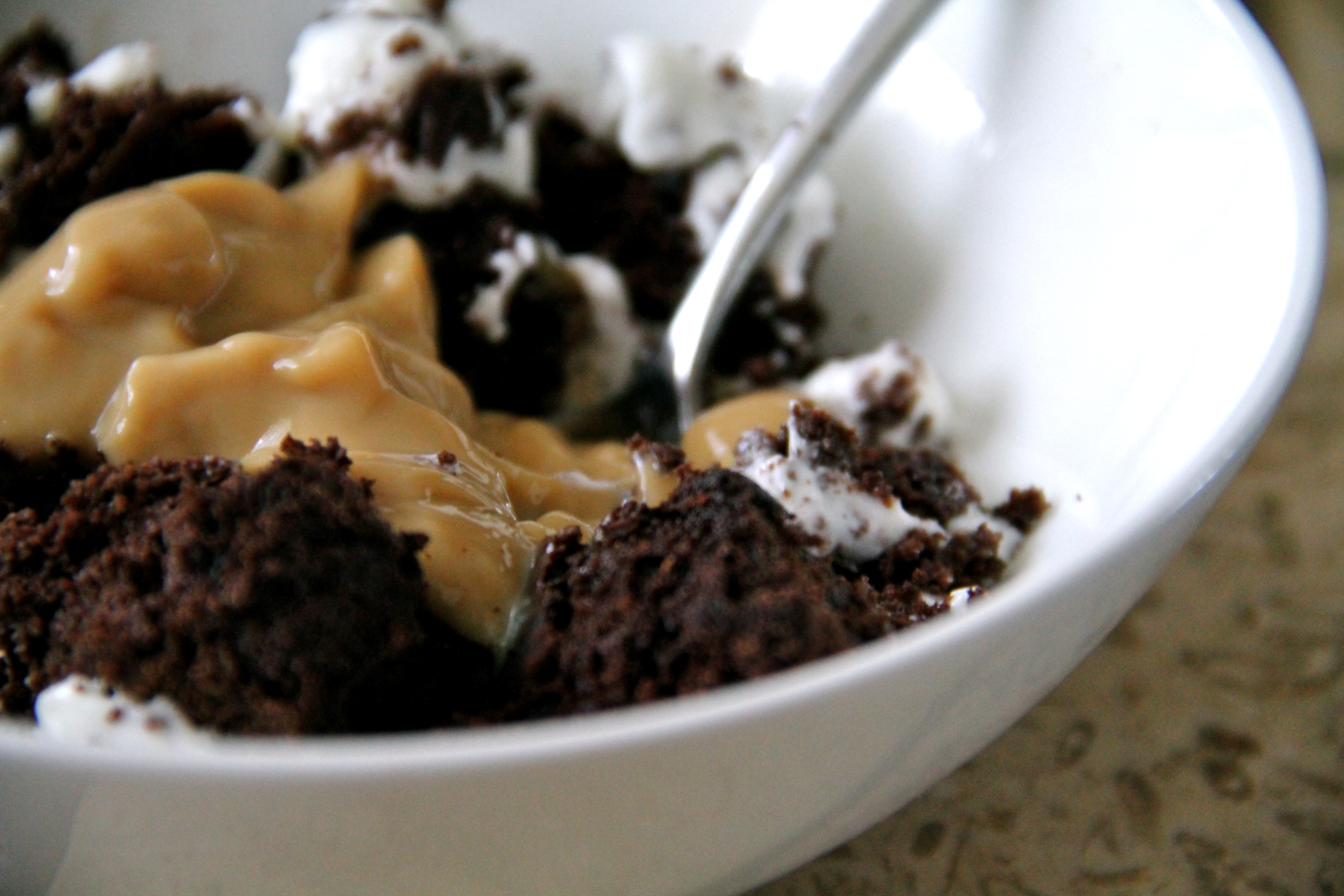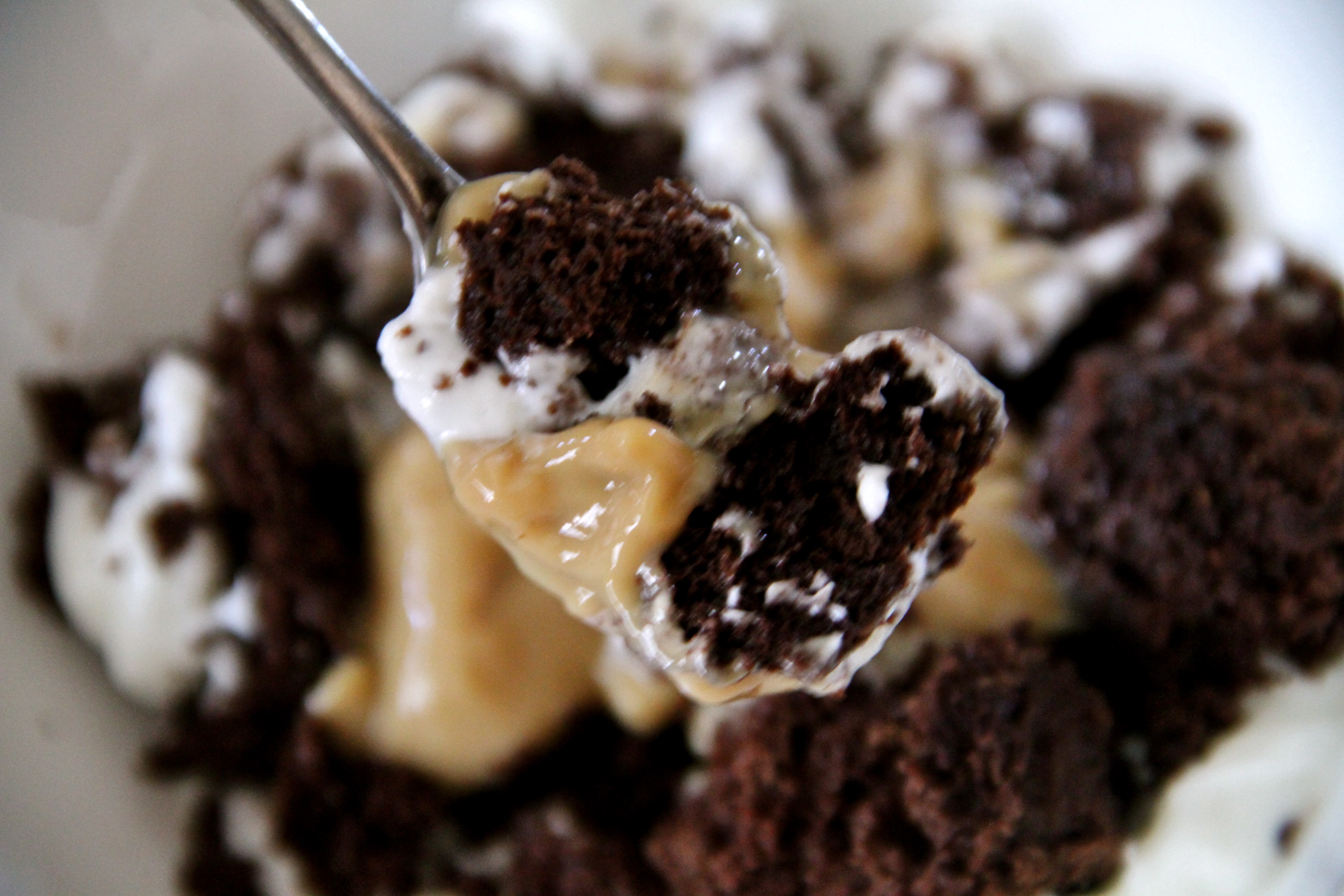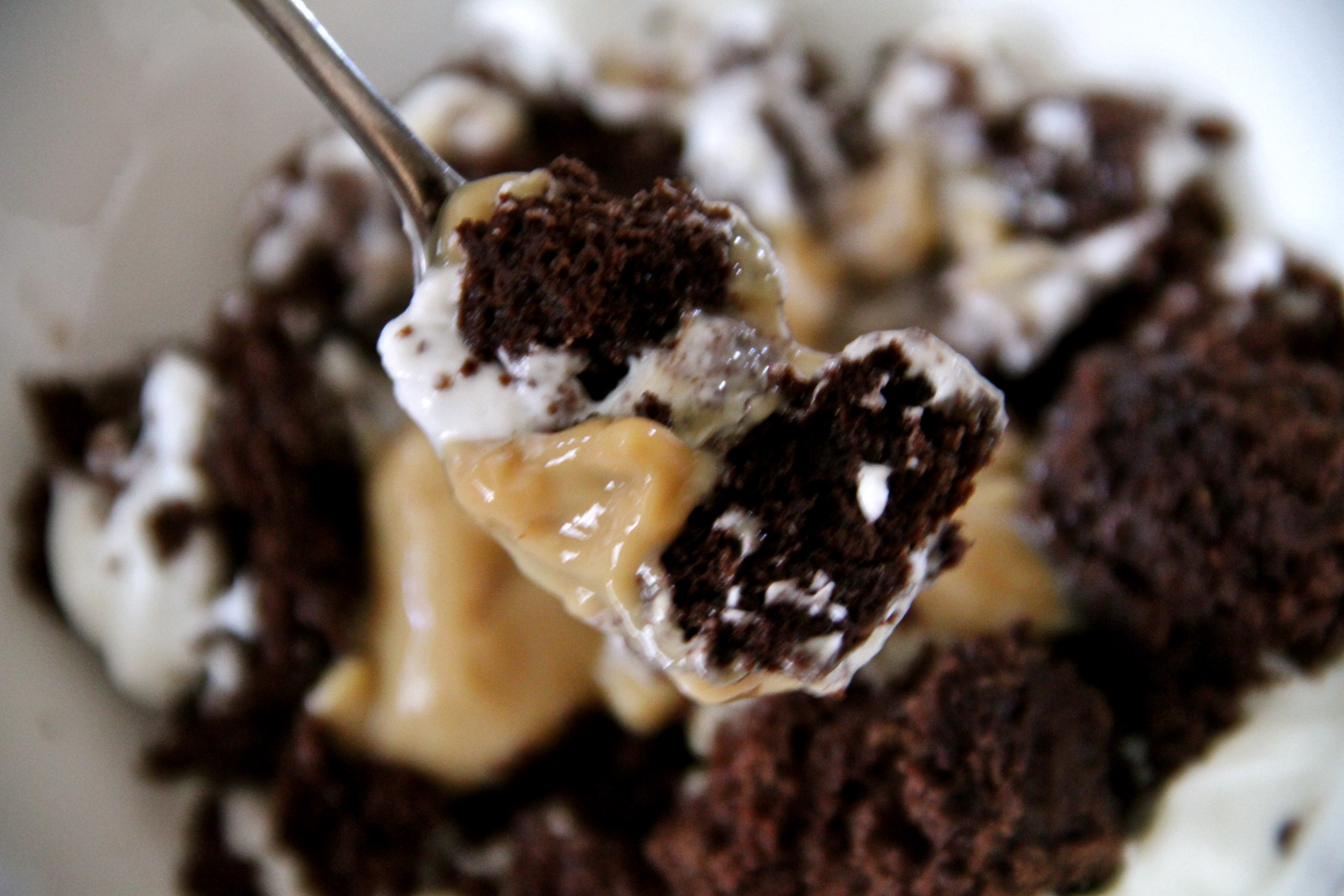 Hello and goodbye chocolate craving. And helloooooooo afternoon energy slump. My late night finally caught up with me, and I ended up taking a 20 minute power nap before dinner…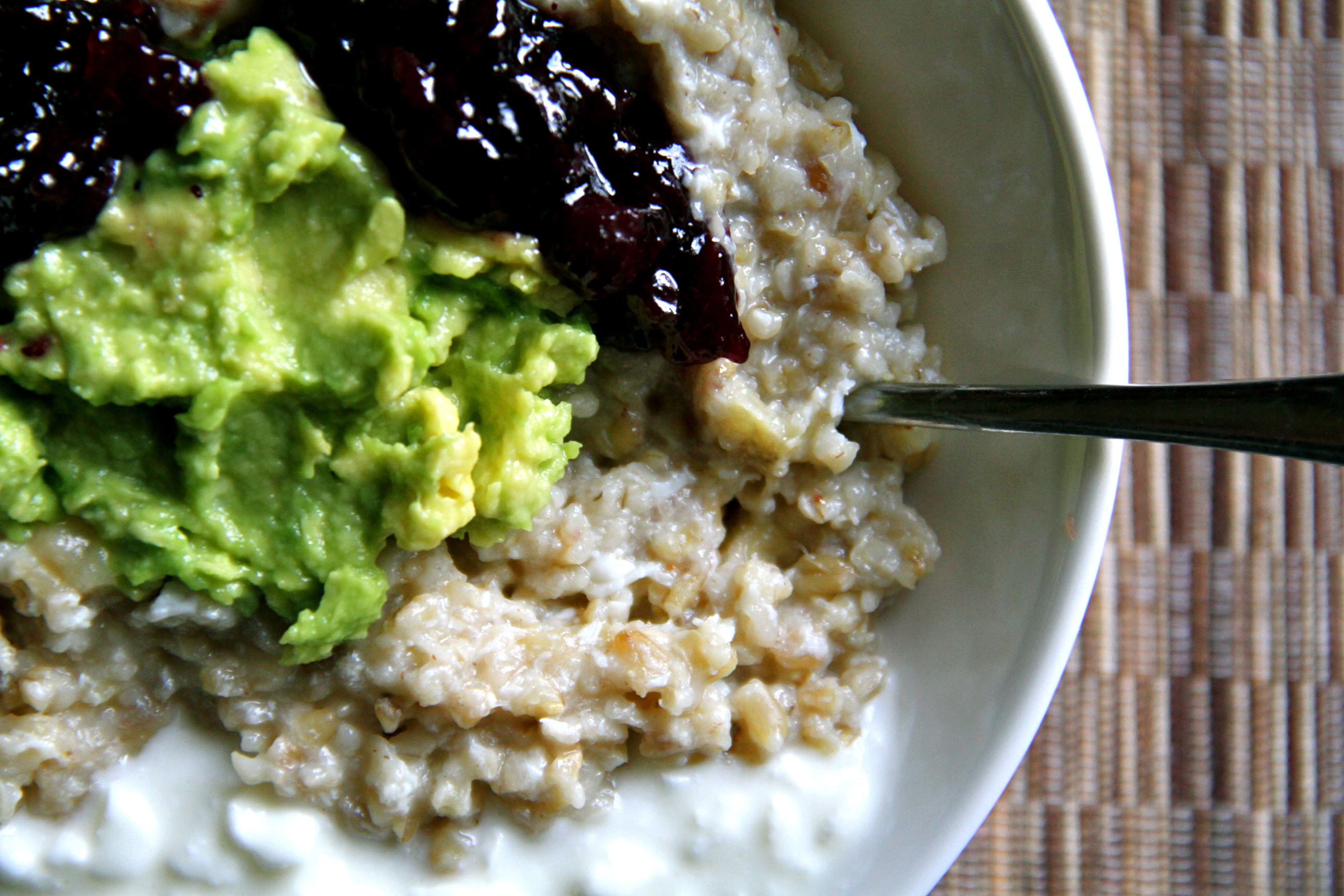 Yep, I've still been eating sweet and savory oats for dinner on a regular basis. Yep, I'll probably get tired of them eventually. But until that day comes, I'll be cherishing every moment I spend with them.
Love doesn't have to make sense – it just has to feel right.
And now if you'll excuse me, today's nightly noshings are calling my name…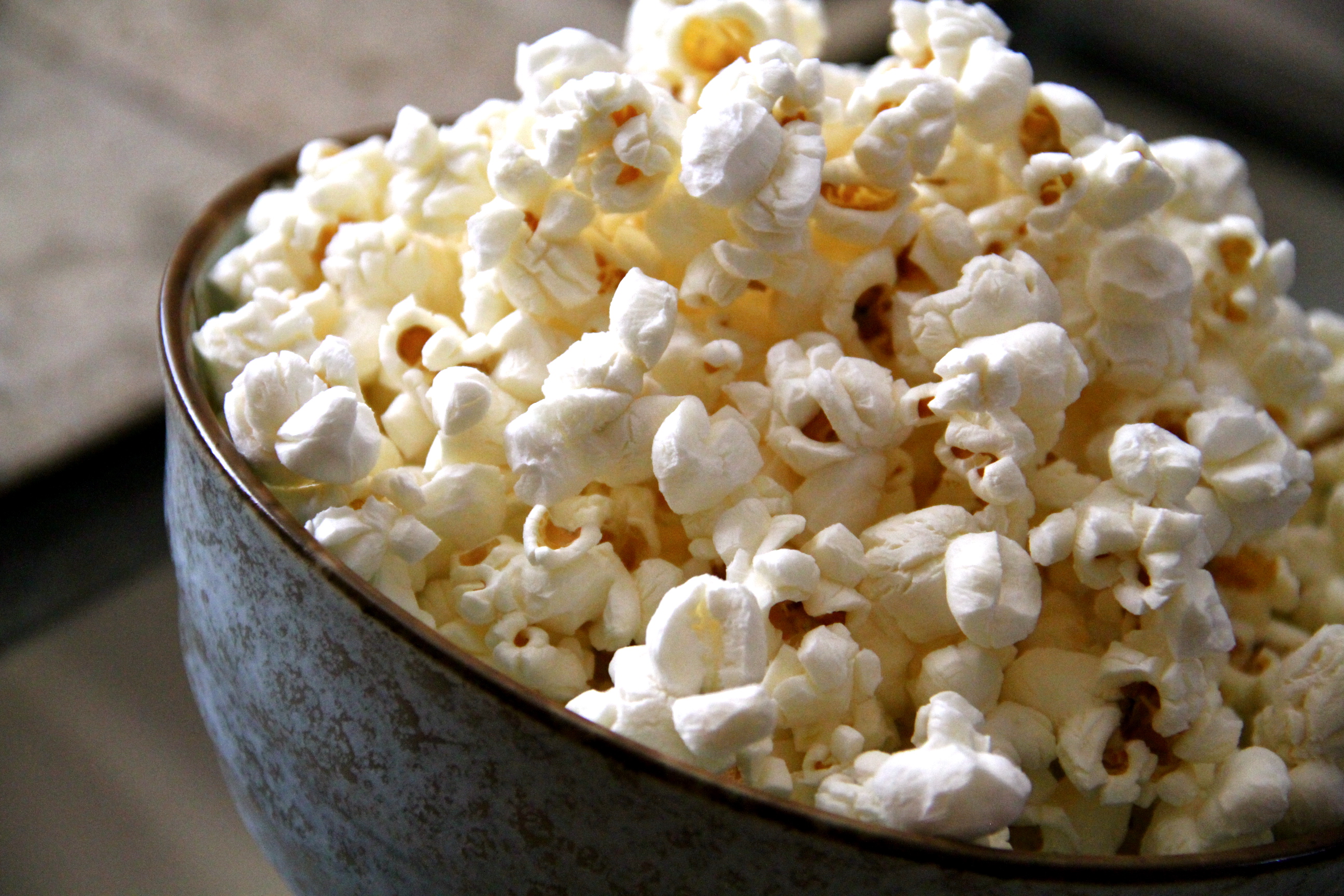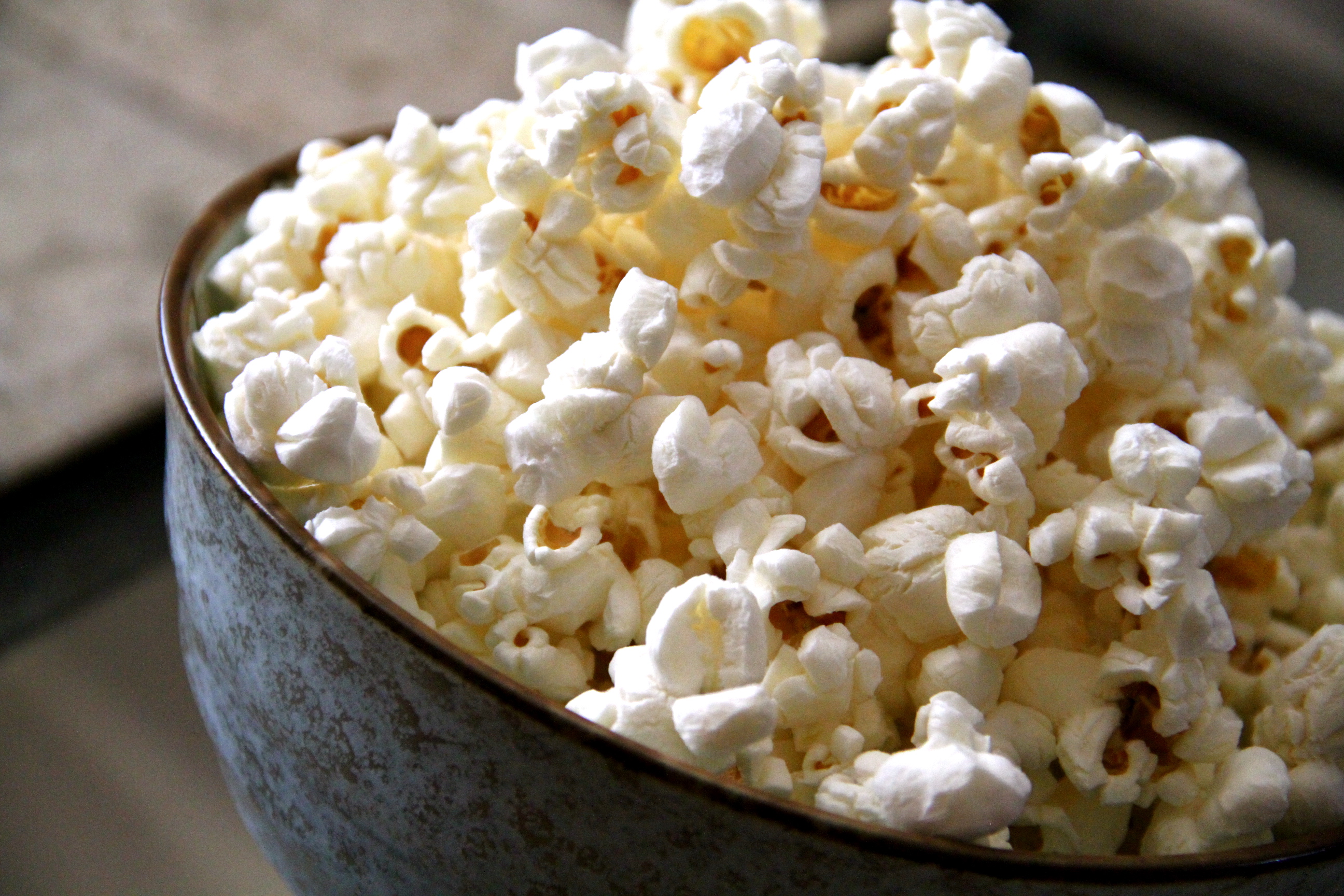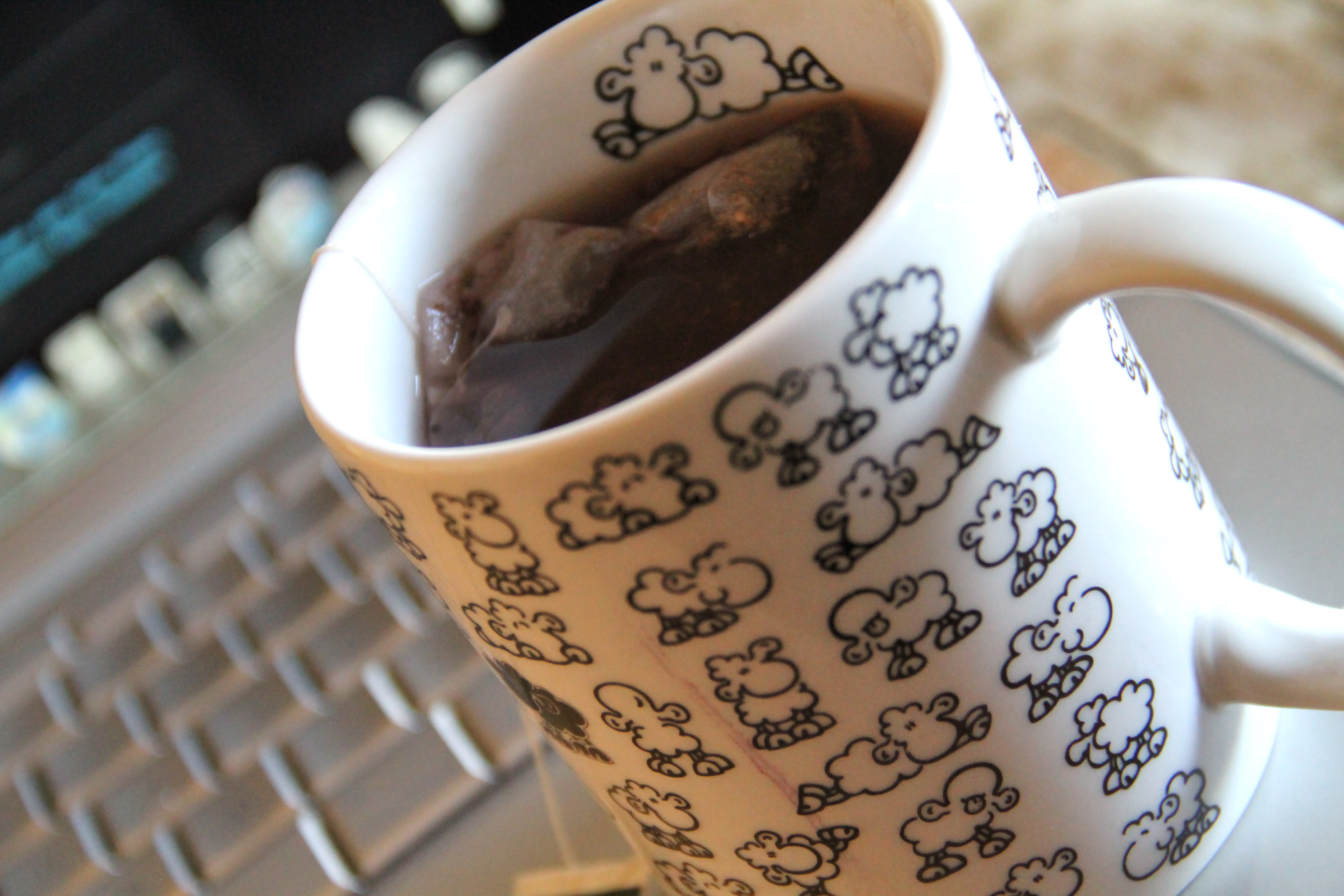 Popcorn with butter/nooch/salt … lavender/peppermint/camomile tea
… as is my couch/bed – but I'm gonna try to hold off on that one, because going to bed when the sun is still out in full force feels oh so very wrong…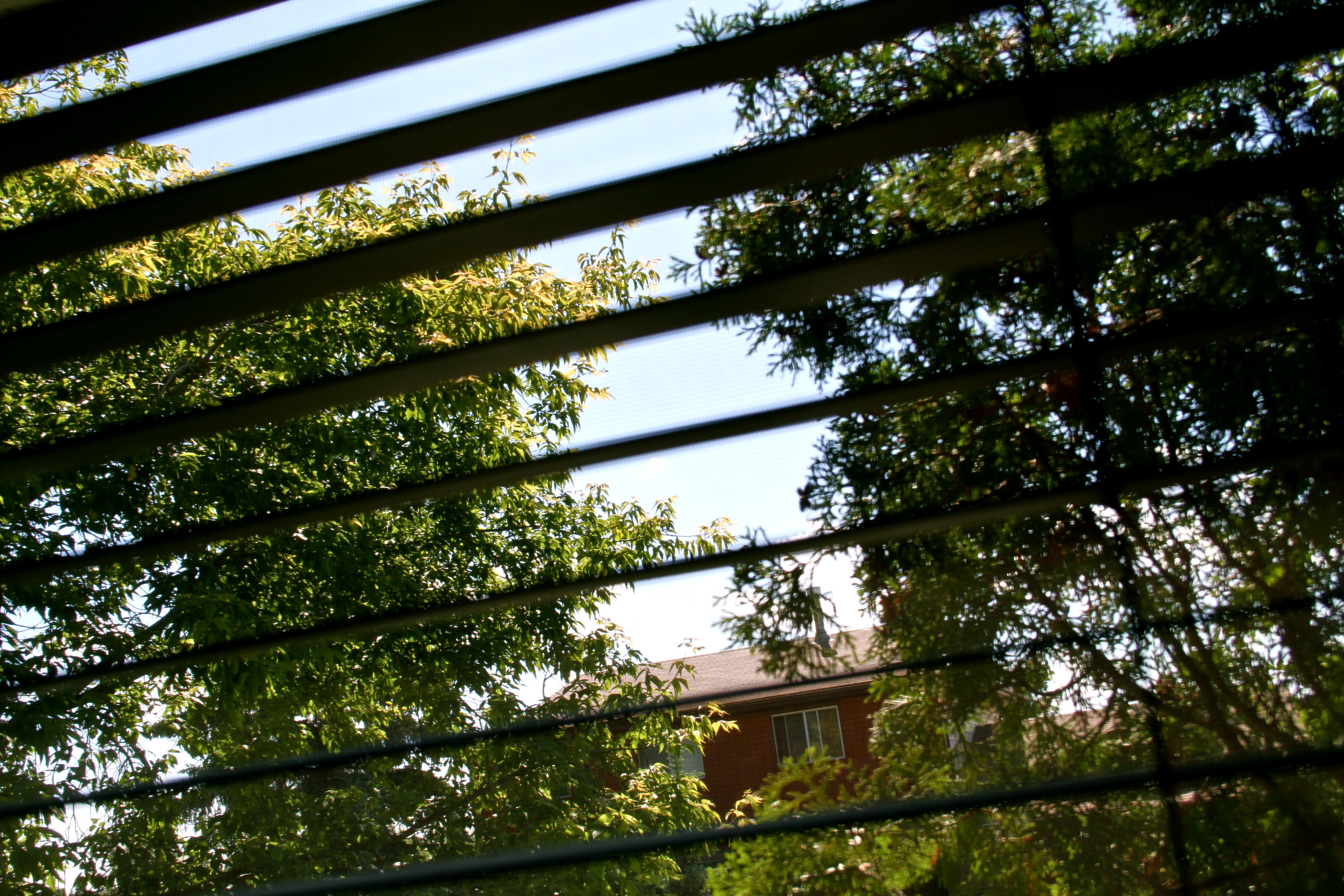 Enjoy your night, loves. See you tomorrow for what I have a feeling is going to be a ranty post 😀
. – . – . – .
Do you get an energy buzz from coffee? I don't, actually. I wouldn't say my morning cup wakes me up so much as it makes me smile – breakfast is what gets me going.
Did you get some exercise in today? What did you do? Week two of the program!
Do you always heat up leftovers? I actually prefer most of my food cold… even freshly cooked meals – I usually let them get cold before I dig in.