So it's been about a week (okay, 5 days) since I told you guys that I was going to be experimenting with my diet a little bit, and while I would have loved to use today's WIAW to give you an update on how it's going, I have to be honest and tell you that… it's not. But hear me out!
These past few days have just been wacky. Even though I've more-or-less managed to avoid succumbing to the full-blown plague that seems to be sweeping the nation, I've still been battling minor symptoms of it, which unfortunately means that my stomach has been feeling less than ideal – think sporadic bouts of discomfort and nausea. Or actually, don't think about that… no one likes thoughts like those.
In any case, bulked up meals haven't sounded appealing to me in the least, and because food seems to settle my stomach somewhat, I've been snacking like a fiend in an effort to keep any nausea at bay. Not that I'm complaining – you guys know I love my snacking 😉 So, this'll be another typical 8-snack-a-day WIAW. Hopefully I'll have some updates for you guys next week (damn bug). But for now, let's see what we've got…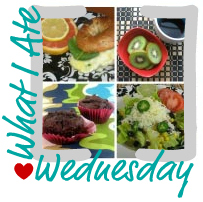 As per usual, the day starts with breakfast…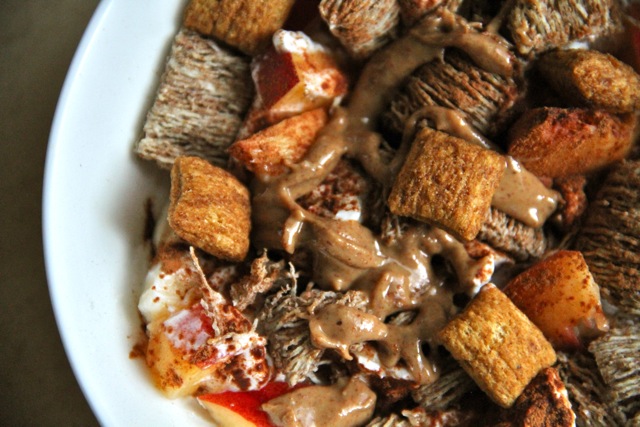 Plain Greek yogurt – banana – nectarine – Kashi Cinnamon Harvest – Puffins – roasted almond butter.
Continues with lunch [breakfast]…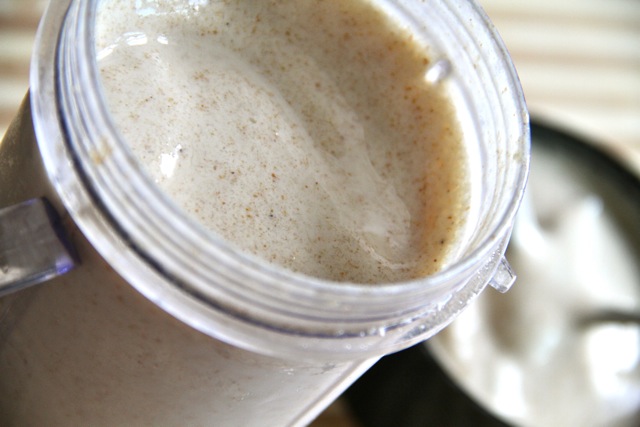 Cookie Dough Smoothie:
½ banana
¼ cup oatmeal
1 tsp. ground flax
½ scoop vanilla protein powder
½ tsp. cinnamon
1 tsp. vanilla flavor
1 Tbsp. almond butter
1 cup milk
And apparently ends with dinner [breakfast]…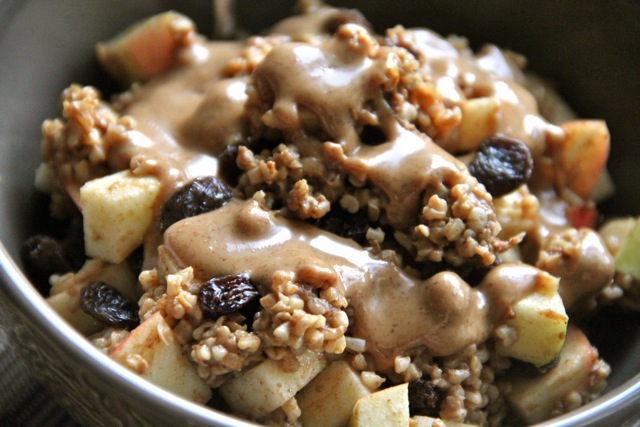 Buckwheat groats cooked in 2% milk and cinnamon – warmed apple – raisins – roasted almond butter.
What can I say? When my stomach feels off, all I want are carbs and fruits – the thought of veggies and savory meals just makes my stomach turn. To my credit, though, I did manage to get a least a couple servings of veggies in by snacking on some carrots throughout the day…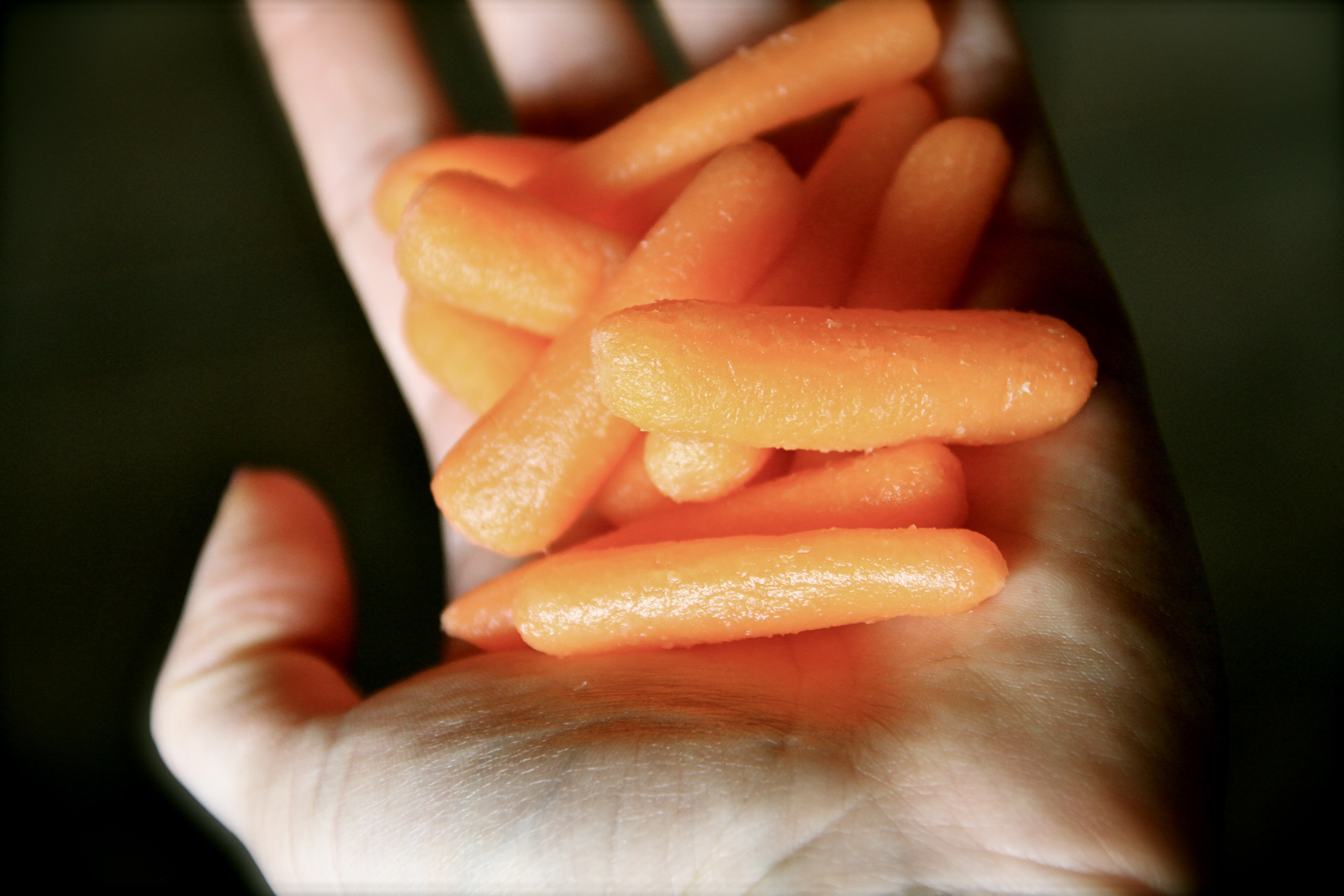 Go me! Buuuuut then I have to go on and admit that the rest of the time I was snacking on things like this…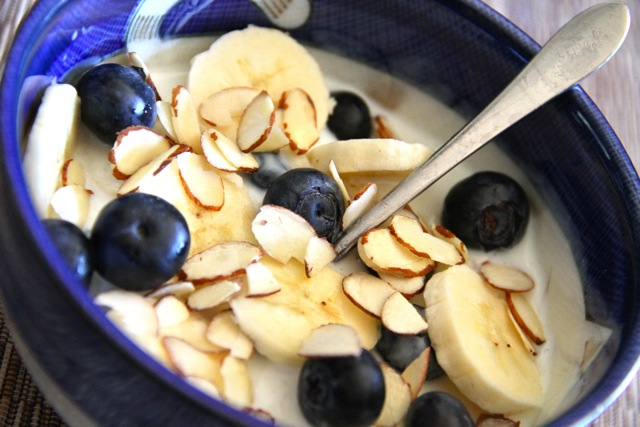 Plain Greek yogurt mixed with coconut milk – the rest of the banana – blueberries – slivered almonds.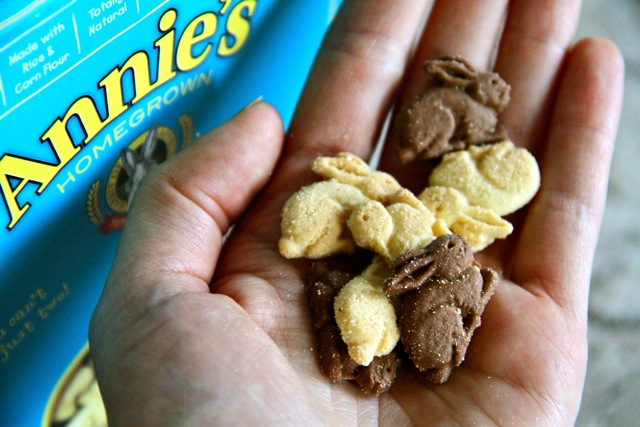 Annie's Bunny Grahams.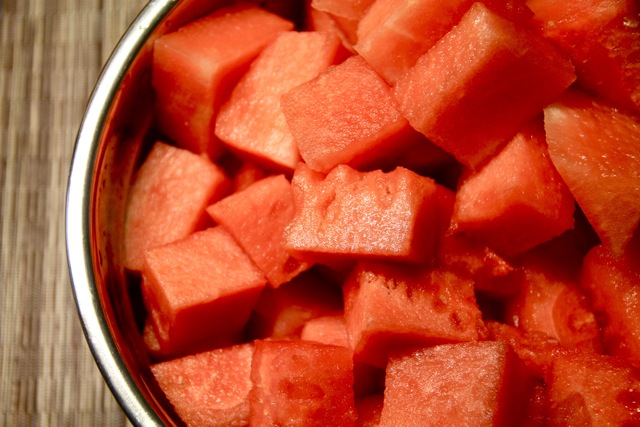 Watermelon.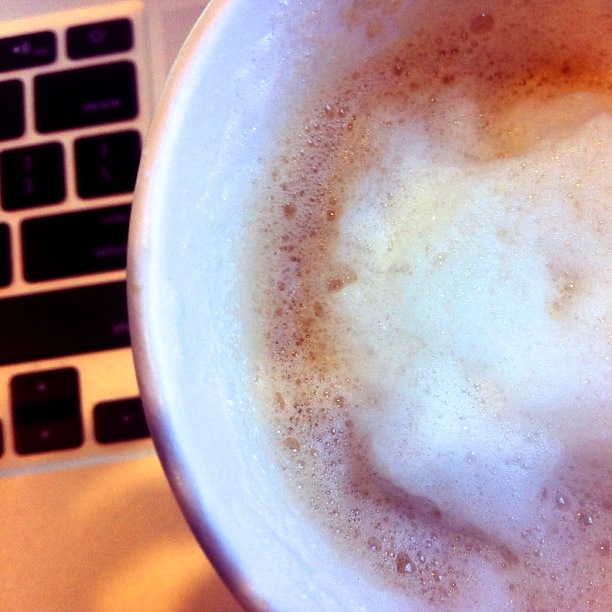 Starbucks Cappuccino.
Now, this isn't necessarily representative of the way I eat every day, but on the days where my stomach doesn't feel the best? It's all about the carbs, fruits, and yogurts. Did I mention the carbs?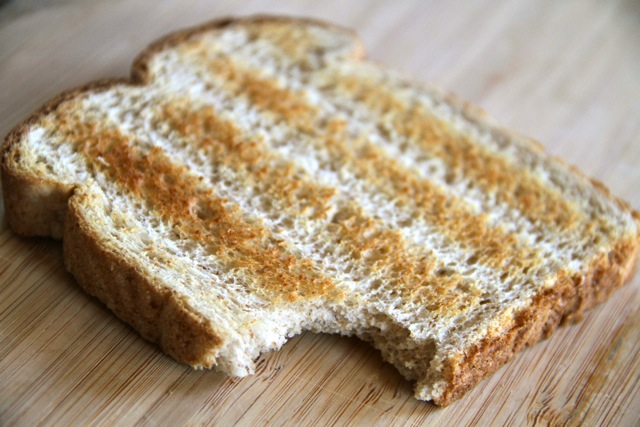 Plain toast.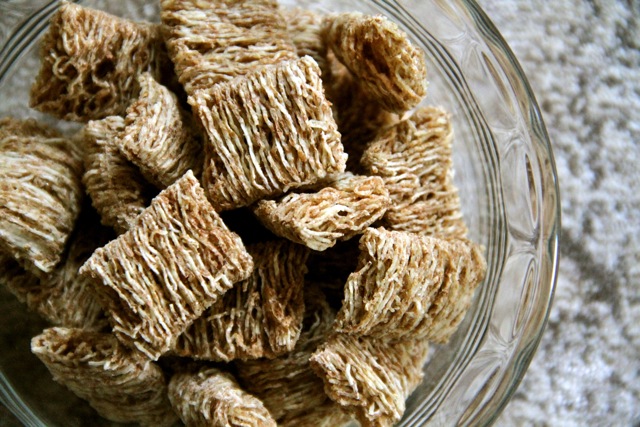 Dry Kashi Cinnamon Harvest.
I swear, there's nothing like dry cereal (or bread) to settle a wonky stomach. If I had saltines, I probably would have resorted to those, but alas… saltines are a rarity around these parts, while the cereal is ever-flowing. Thankfully, things are looking pretty good on the stomach-front so far, so hopefully I'll be able to get back to eating more 'normal' foods today. Happy Wednesday!
. – . – . – .
What foods do you end up eating when your stomach is feeling off?
What's your favorite cereal to eat dry?
Is anyone having breakfast for lunch/dinner today? Or have you recently?