Happy #thinkingoutloud Thursday! No idea what I'm going on about? Click here!

1. Before we talk about anything else, we have to talk about the weather.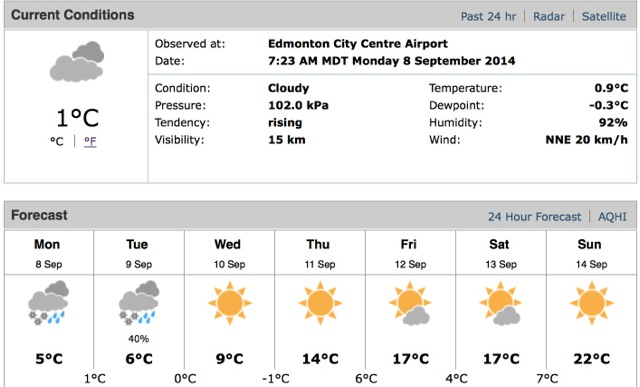 You guys… it snowed on Monday and Tuesday. Snowed. Okay, so it was more like heavy white rain and it didn't end up sticking around, but still! I've actually had to keep the heater running over the past couple of days because it's been that cold. As we speak I'm currently bundled up in about 3 layers, with fuzzy socks on my feet and a steaming mug of hot tea within arm's reach at all times. Winter is coming.
2. … and will you hate me if I admit that I'm kind of, sort of, maybe okay with that because it just means that snowboarding season will be here soon?!? Don't get me wrong… I'm not willing to skip over the fall months in favour of winter, but neither am I lamenting the changing seasons. It's all about making the most of it, right?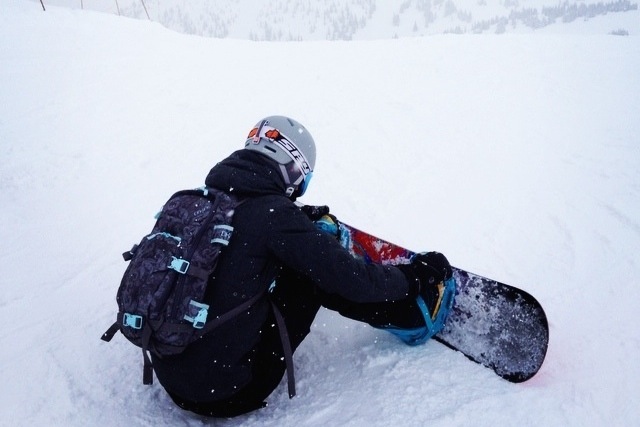 3. Oh! And speaking of the mountains, look what I came across in an old photo album while I was over at my parents' this past weekend!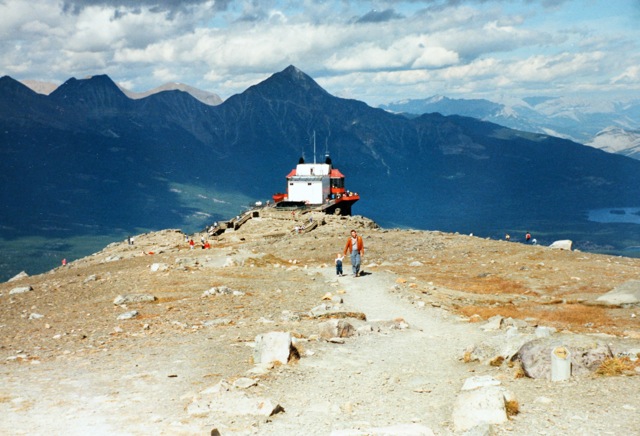 That teeny, tiny speck on the left is me — leading my dad up a mountain — and the scene of the crime is the very same Jasper Skytram that I showed you guys from my last trip to Jasper…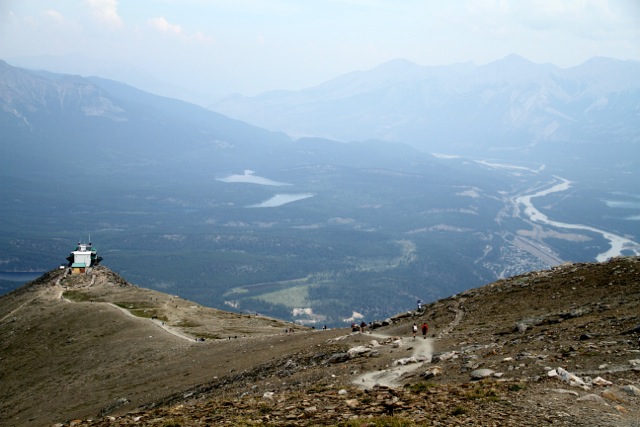 Look familiar? The first picture is circa '86, making me about 1.5 years old and meaning that I've been visiting the mountains for basically my entire life. Fun fact: my first trip up there was actually when I was still in the womb — my parents went while my mom was pregnant with me. No wonder the mountains feel like home…
4. And speaking of home, Momma Spoons gifted me with the sweetest thing the last time I was over there…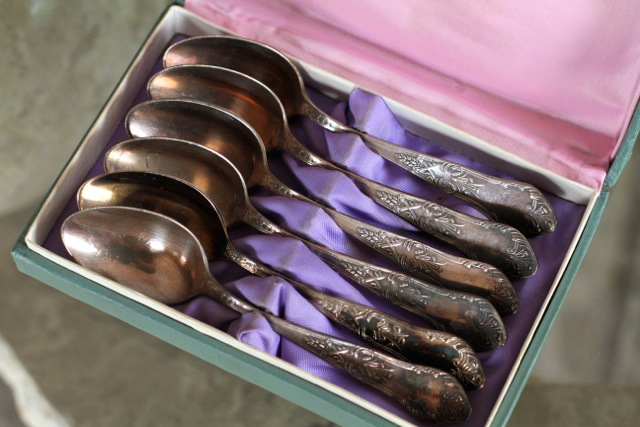 That right there, friends, is a box of silver spoons that belonged to my grandma, which she gave to my mom as a wedding present, and which my mom gave to me for Spoons' anniversary. Spoons for Spoons! So sweet I couldn't even handle it. Literally. I was blubbering like a baby.
5. Baby, baby, baby bananas!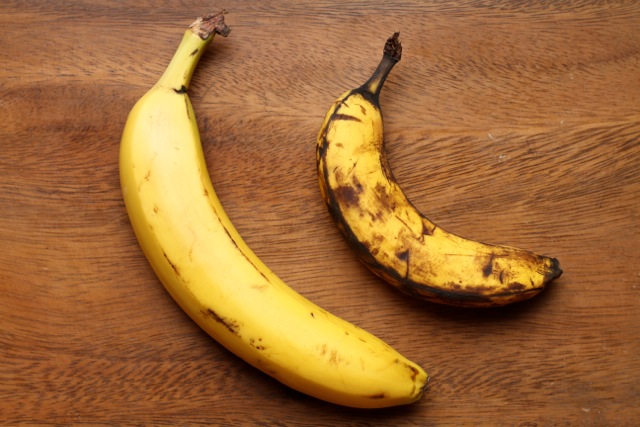 Sorry… I'm easily distractible 😆
6. And if you need further proof of that, you needn't look any further than the floors of my home, where you'll often see things like this…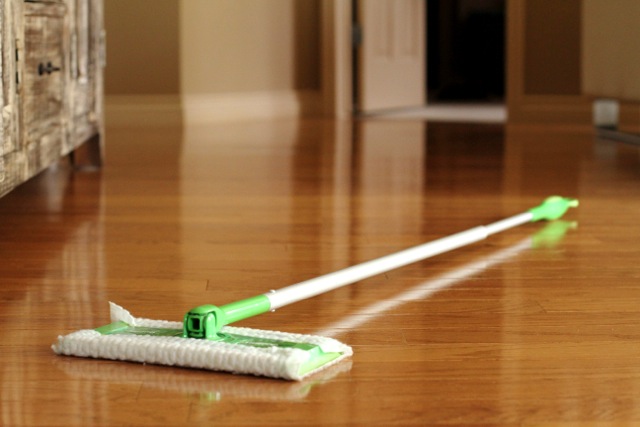 That would be my Swiffer, lying in the middle of the room where I conveniently abandoned it after losing interest in sweeping after about… oh… 2 minutes. This happens to me all.the.time. I'll start cleaning, think of something else that needs doing, go do that, come back to cleaning, think of something else to do, etc., etc. And the best part is that I'll leave brooms, mops, and vacuums lying in the middle of the floor for days — simply stepping over them when I'm walking around 😆 #winningatlife.
7. Didya hear?!!? The release date for the iPhone 6 has finally been announced! September 19th is the big day! And while I'm not sure if I'm going to preorder, I will definitely be getting one ASAP. I may have mentioned this [a few hundred times], but I'm still rocking the old 4, and it deserves to be put out of its misery. I can't even open Twitter or Instagram anymore because of how often the darn thing crashes in the process, and it's probably about ready to self-combust from the crazy amount of pictures it has on it. Mostly of food.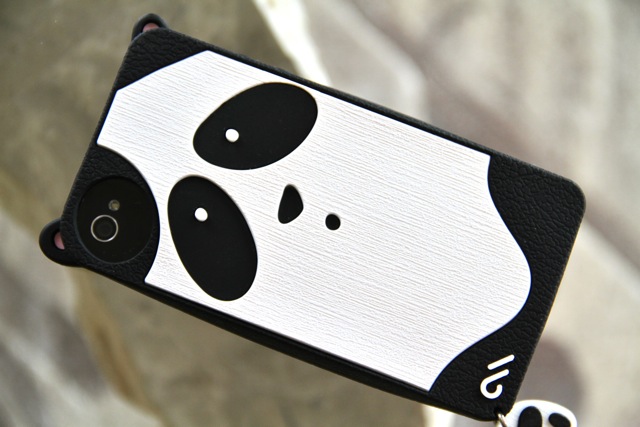 8. And on that note, I'm going to leave you guys with the promise of pancakes on the morrow (did I honestly just say that?!?) because it's getting close to that hour where I promised myself that I'd shut down for the night, even if that means ending a ToL on #8…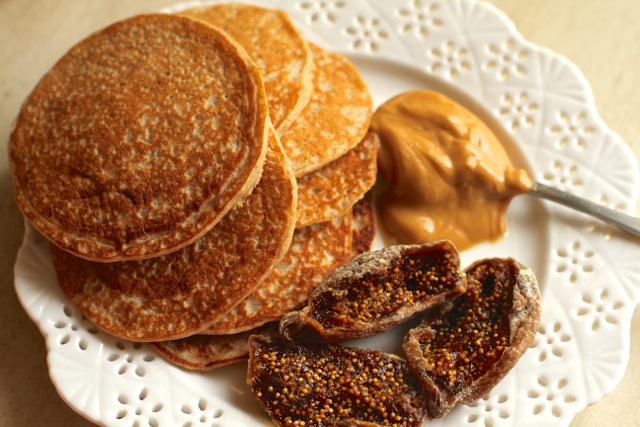 Happy Thursday, friendly faces! 😀


No questions… just tell me whatever comes to your mind! 😀
More places to find me!
E-mail — [email protected]
Twitter — runwithspoons
Facebook — runningwithspoons
Pinterest — runwithspoons
Instagram — runwithspoons
Bloglovin — runningwithspoons