Happy #thinkingoutloud Thursday! No idea what I'm going on about? Click here!

1. We're just going to get this little bit of embarrassing information out of the way first. The other day, I was trying to decide what shampoo I wanted to wash my hair with. I really had no preference and was pretty much basing my decision entirely on smell, but I guess I must have been feeling a little too enthusiastic because I squeezed one of the bottles a little too hard trying to get a better whiff, and ended up squeezing shampoo up my nose. Classy. It reminded me of the time where I burnt the inside of one of my nostrils smelling soup.
2. Also, I still can't spell embarrassing. Yup… there's another squiggly line.
3. I can, however, spell obsessed… which is kind of what I am with this song…
[youtube="https://www.youtube.com/watch?v=09EW8K-BqxA&w=560&h=315″]
Fancy makes me all sorts of ragey, but I literally canNOT stop listening to Black Widow. So catchy.
4. Either I accidentally swiped Arie's coffee (even though there was no one else in Bux at the time), or I have an incredibly thick accent that's impossible to understand (I don't). I mean…. how else would you get Arie from Amanda? 😯 Oh well — it's what's on the inside that counts, and my Americano was super tasty.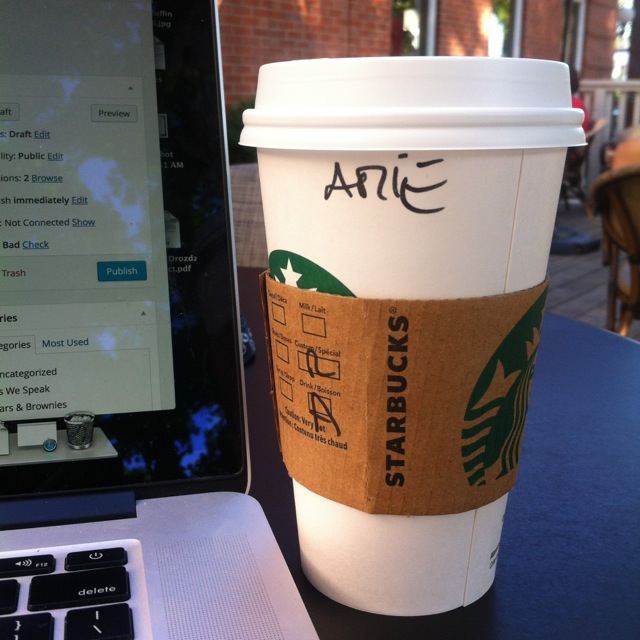 5. Also tasty? These Cocoa Banana Nut Popsicles. They're cool, creamy, and made up of one of the best flavour combinations known to man — chocolate, banana, and almond butter. Check out my latest post over at Savory Style for the recipe!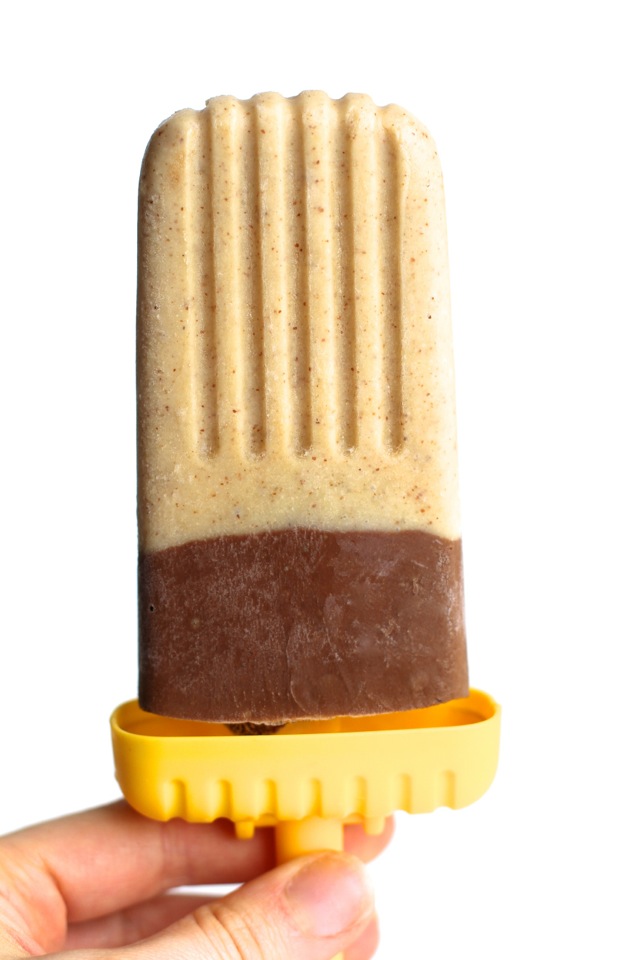 6. Also, also tasty? These Sour Patch Kids gums…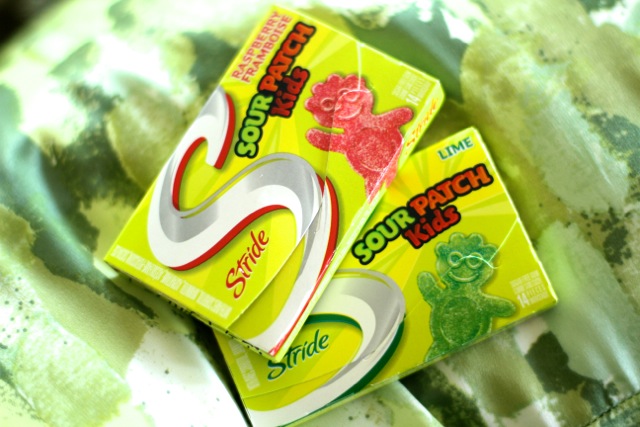 I know they've been out for a while, but Canada is super slow when it comes to jumping on foodie bandwagons, and I only just came across these gums a few days ago. I usually prefer minty gums, but I couldn't resist picking up a couple packs. They're quite tasty — I like them!
7. That being said, I do not like sour candy in general. Have I ever told you guys about the time where I ate so many sour Skittles that I literally stripped my tongue and throat raw? It legit felt like I had strep throat — I couldn't swallow without it hurting for like 2 days after that. Never again.
8. So I finished reading Into the Still Blue a couple of days ago, and while I don't want to go into too much detail since I plan on doing a full review on it in my monthly favourites post tomorrow, I will say that I freaking loved the Under the Never Sky series. So much so that I'm tempted to read it again. And the third book definitely didn't disappoint me like Allegiant did. Still bitter about that one.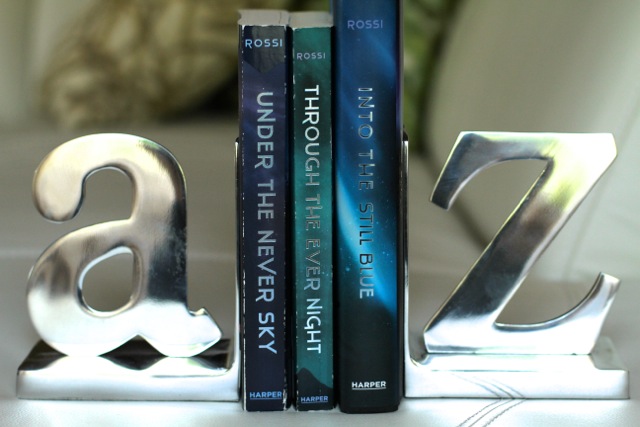 9. Kaiah is going to kill me for this one, but can we just take a moment to… appreciate… how ridiculous her legs look when they're wet?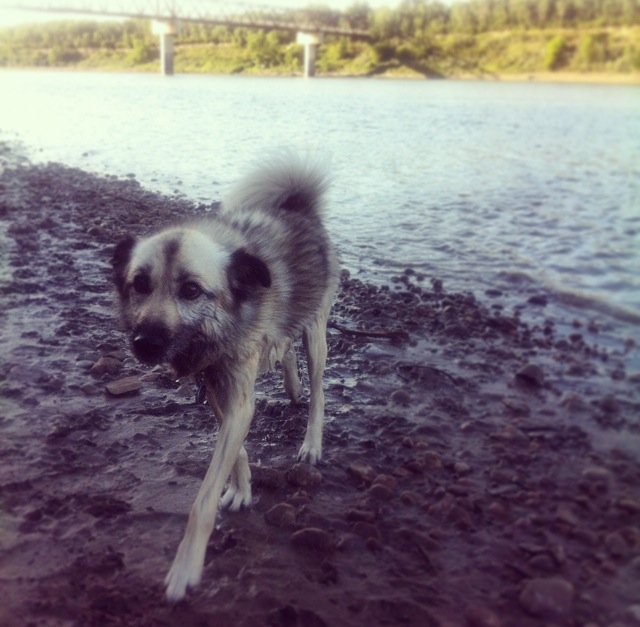 😆 😆 And how out of place she looks trying to fetch sticks from the river?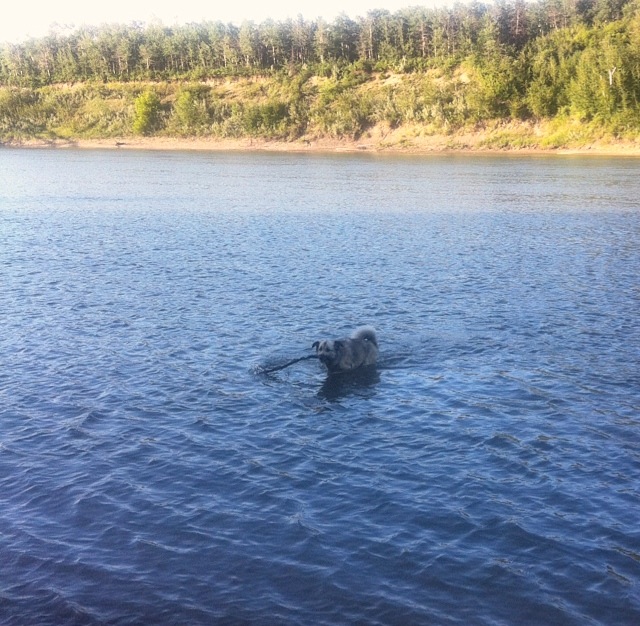 Retriever she is not, but I have a feeling a lot of that has to do with the fact that she doesn't want to get the upper half of her body wet because she's self-conscious about looking like a drowned rat 😆 Love her.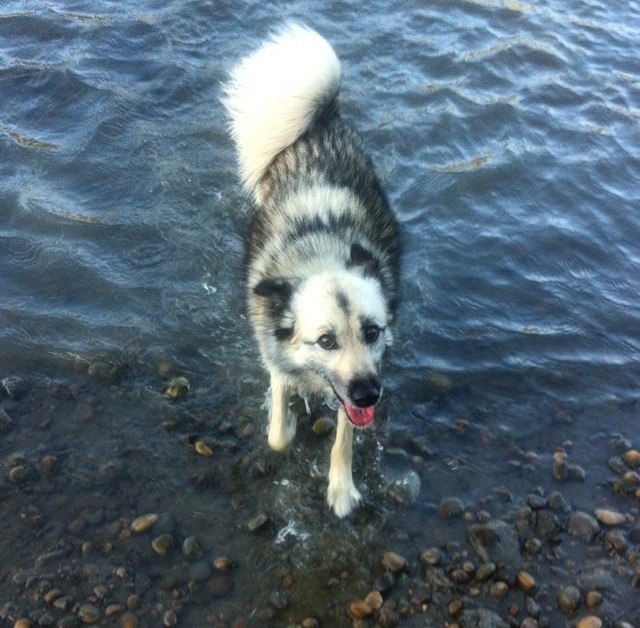 10. I'm going camping in the mountains this weekend! Like… tent and sleeping bag camping 😀 It was kind of a spur of the moment decision, but I've been missing the mountains like crazy and the only way I could head up this [long] weekend was if I was okay with roughin' it in a tent since all the hotels were booked up. I managed to convince a handful of crazies that it'll be fun, so away we go! Seeing as it's been about 6 or 7 years since the last time I went camping, time will tell if I made a wise choice… but I have a feeling it's going to be a good time. That being said, if you don't hear from me after tomorrow, I may have gotten eaten by a bear or rabid racoon… #prayforspoons.


No questions… just tell me whatever comes to your mind! 😀
More places to find me!
E-mail — [email protected]
Twitter — runwithspoons
Facebook — runningwithspoons
Pinterest — runwithspoons
Instagram — runwithspoons
Bloglovin — runningwithspoons