Happy #thinkingoutloud Thursday! No idea what I'm going on about? Click here!

1. Is there anything cozier than a warm coffee shop on a rainy day?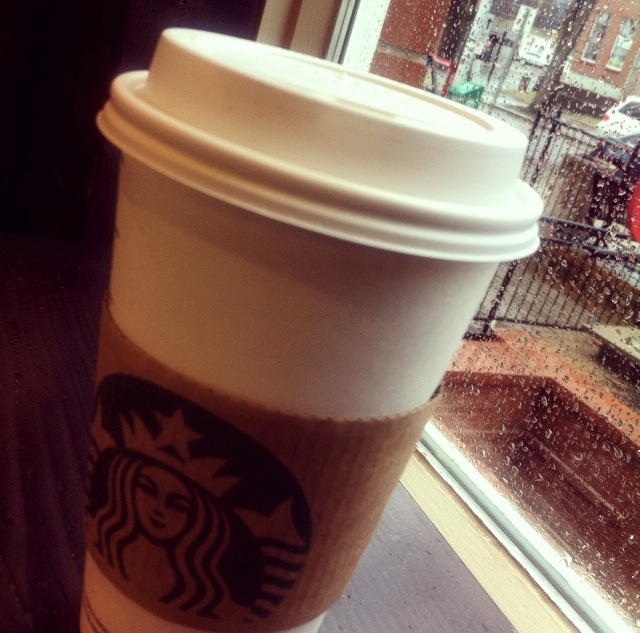 I'm currently writing this post from my favourite booth in Starbucks with a warm cup of Pike and the rain hitting the big window beside me. Creative bliss.
2. I'm also witnessing a little girl trying to pick out a baked treat from the oh-so-appealing bakery display. With all the amazing breads, cookies, and pastries to choose from, she went for the Marshmallow Dream Bar. But let's face it… those crispy rice squares are amazing. No matter how many fancy desserts I've had, there's something about the simplicity of Rice Krispie Squares that can't be beat. I should really get around to making these Rice Krispie Energy Bites again…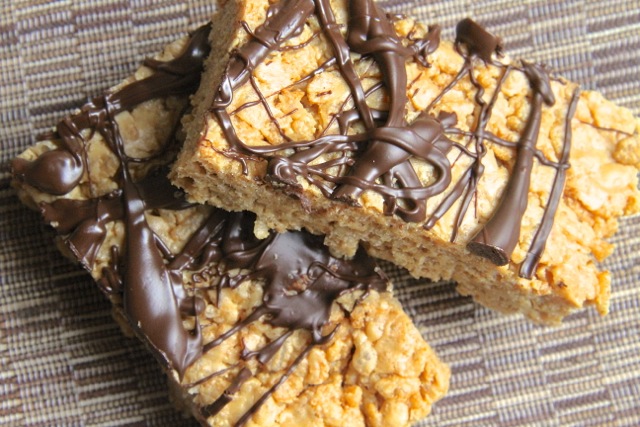 3. Since we're on the topic of sweet treats, let's talk Easter candy. I just recently learned that Kinder Surprise eggs are banned in the States because the FDA deemed them too dangerous. Say whaaaaat? Apparently the toy inside is considered a potential choking hazard. I get it, but… really?!? They turn a blind eye to worse things while simultaneously robbing kids of fun. And I don't think I've ever heard of anyone here choking on a Kinder toy. Just saying.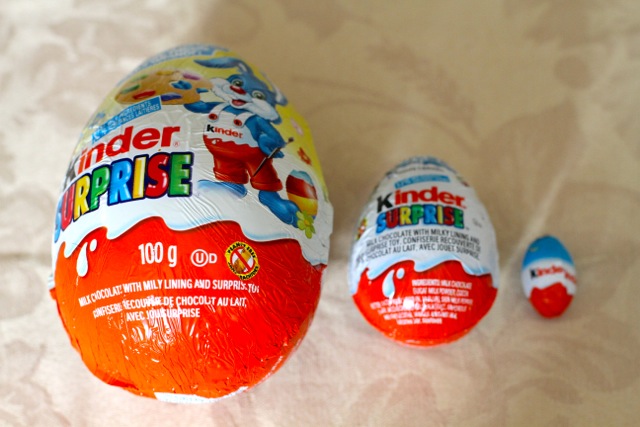 It's a real shame, too, because Kinder chocolate is freaking tasty…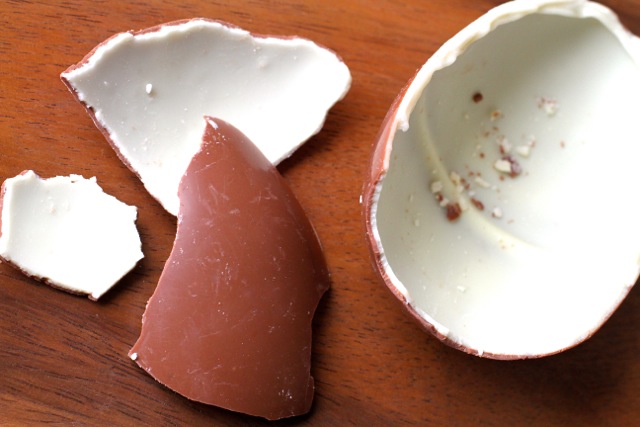 4. And now for a very important question… What's your strategy to eating the Easter bunny?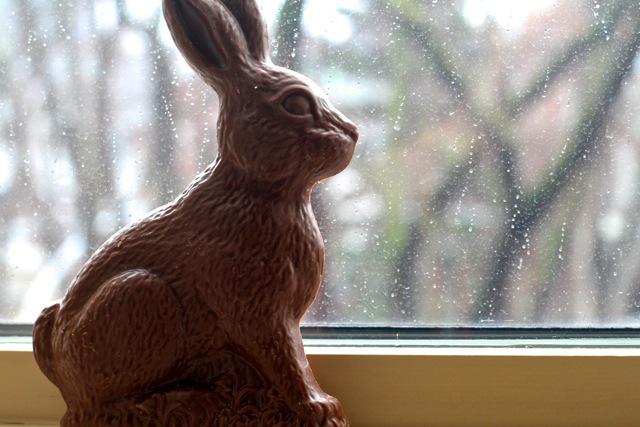 Do you start from the ears? The tail? The nose? The toes? I take the random approach, and I tend to cycle through my starting points so that he never knows what to expect. This year? The toes…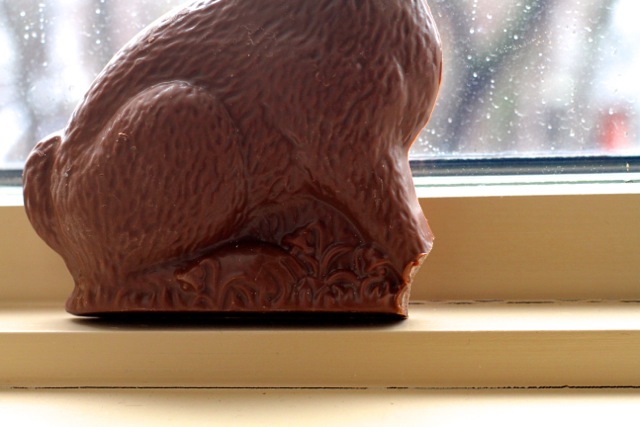 5. Also… please don't tell my dentist that I've been eating so much chocolate and Easter candy lately. I have an appointment coming up next Tuesday and I'm already having anxiety attacks. It's only a routine check up and I've been cavity free for years now thanks to becoming totally anal about my oral health, but still — it's still the dentist, and that chair is still the source of many cringe-worthy memories. Pray for me, friends. Pray for me.
6. On a happier note… new books!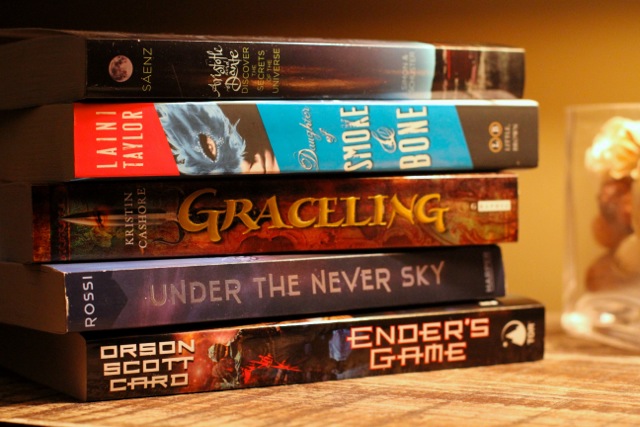 I asked you guys for some book recommendations last week, and you definitely delivered. I picked these up earlier this week and I can't wait to crack into them, but I'm having a hard time trying to figure out which one I should start with. Thoughts?
7. I'm also having a hard time trying to figure out which recipes I want to post first. I have a running list of about 20 recipe ideas that I want to share with you guys, and that list just keeps growing and growing because I usually only manage to fit in two recipes per week in between WIAW, ToL, and Link Love posts. I keep going back and forth on the idea of posting more/less recipes because I don't want Spoons to become too distant and impersonal, but I still want to share good foods. Thoughts?
8. On that note, here's what's coming at ya tomorrow… Can we say cookies for breakfast? Yes, yes we can 😉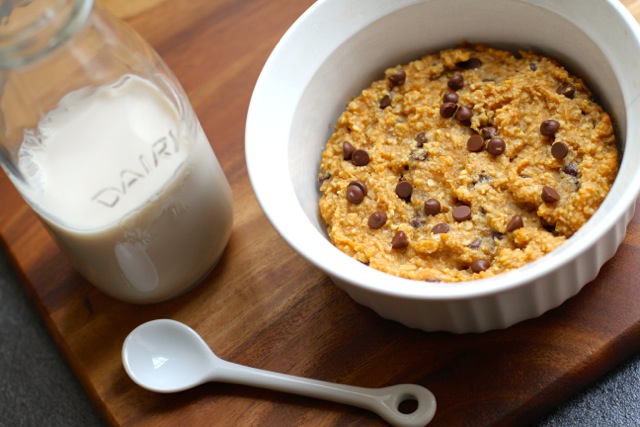 No questions… just tell me whatever comes to your mind! 😀
More places to find me!
E-mail — [email protected]
Twitter — runwithspoons
Facebook — runningwithspoons
Pinterest — runwithspoons
Instagram — runwithspoons
Bloglovin — runningwithspoons