Heyyy, hey and welcome to Friday's Friday… also known as Thursday 😉

1. First order of business — tickets for Blend 2014 go on sale this Sunday (February 16th) at 8 PM EST. Be there or be square. Kidding… sort of. Really, though? Please be there so that I can crush your ribs in a hug (note: my upper body strength is laughable and no rib crushing will actually occur).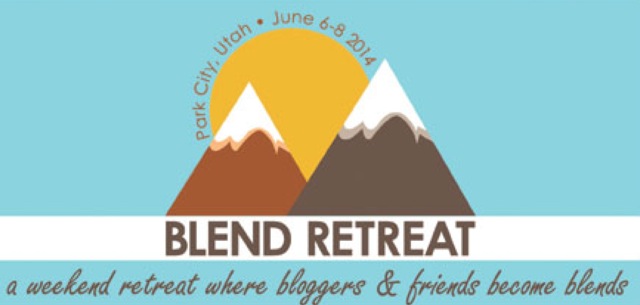 2. Second order of business — WHY is there no Canadian flag in Emoji?!? I was talking about the Olympics with a friend via text the other night, and when I went to insert a little Canadian flag to celebrate one of our golds, it was nowhere to be found! What.in.the.eff?!? I'd feel insulted, but I'm Canadian and we're too easy-going to get worked up about stuff like this…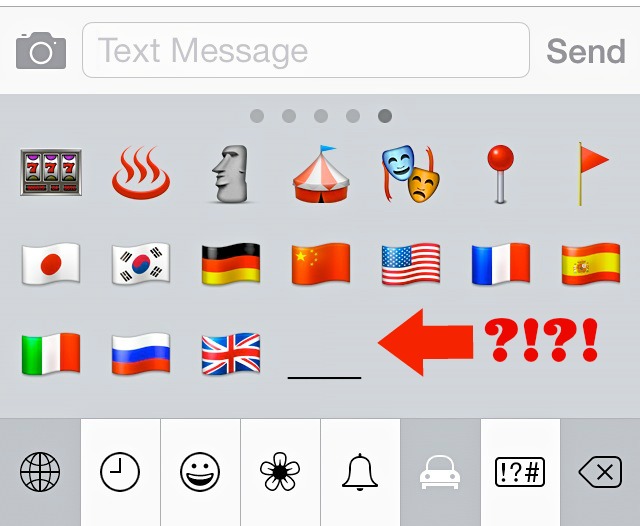 3. Also… what.the.heck is this?!? 😯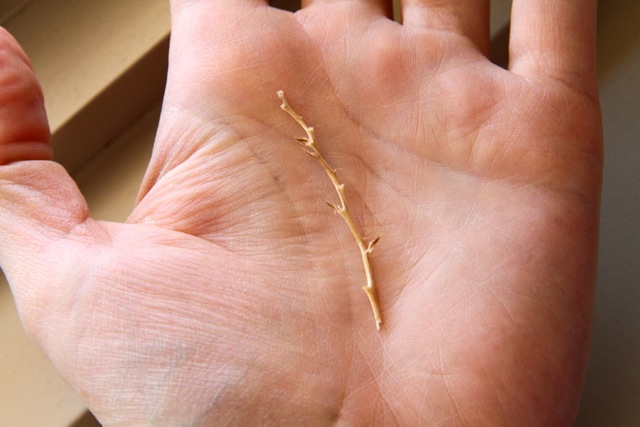 I always buy those tubs of pre washed mixed baby greens to toss in my salads, and my last one contained that creepy spiny thing. Never a dull moment in the Spoons kitchen!
4. Speaking of the Spoons kitchen… look what I did! I baked a banana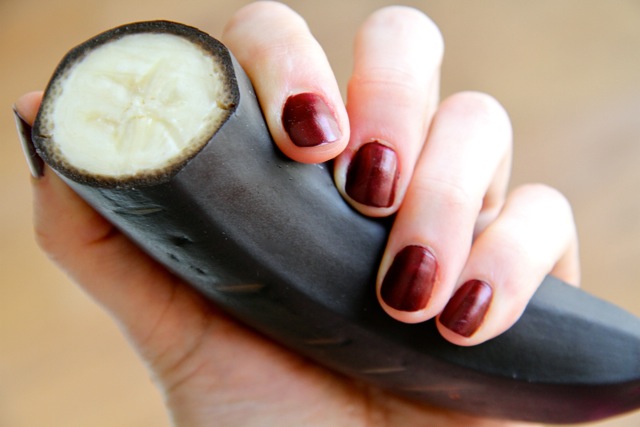 I've been a little too lax with my banana supply lately, and one of the dangers of doing this is that you sometimes find yourself in a position where the only available bananas are green 😯 Since I can't go a day without one and I refuse to eat them when they're all starchy and nasty, I decided to put the super-speedy-banana-ripening-method to the test. Verdict? It works! Maybe not quite as well as the natural way, but well enough in a pinch. The weirdest part? The skin was still yellow when I took it out of the oven, but slowly turned brown over the next few hours. Weird.
5. You know what's embarrassing (besides still not being able to spell embarrassing)? I was putting on my makeup the other day, when the phone rang towards the end of my application. I went to answer it, chatted for a little bit, and in the process, forgot that I wasn't done with my makeup. I was all ready to walk out the door when I took one final look in the mirror only to realize that I had only put mascara on one set of eyelashes 😯 This is why I don't talk on the phone… and why I have a mirror hanging in the hallway by my front door.
6. Also embarrassing? I burned the inside of my nose by smelling soup… and by burned I mean burned — I was sitting there with cotton balls soaked in apple cider vinegar in my nose for a good 20 minutes. How'd I manage such an impressive feat? Because I'm Amanda, and these kind of things happen to me more often than I care to admit. But I just wanted to see if my soup smelled good! So I took the lid off, stuck my face over the pot, and all the steam came rushing out after about 1.4 seconds, scorching my nostrils in the process 😯 Thankfully I didn't burn any of the skin on my face, but yeah… don't do that.
7. On a happier note, how.freaking.cute are these Despicable Me playing cards that I picked up on my trip to Universal Studios? Ridiculous.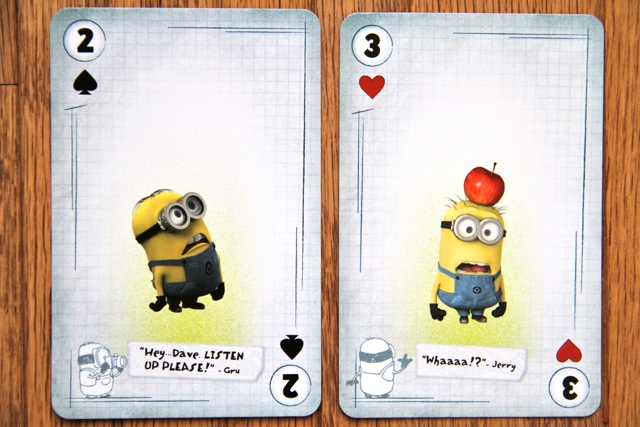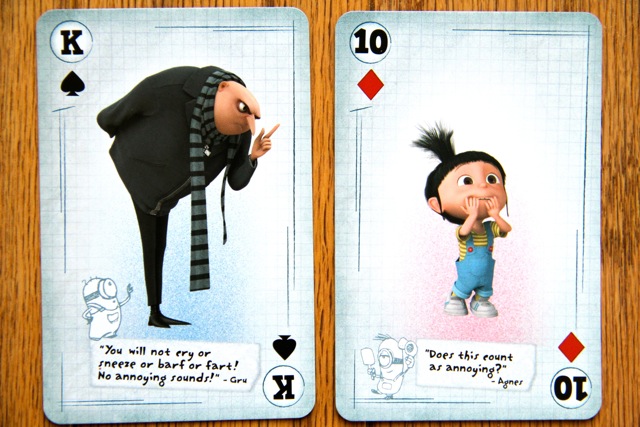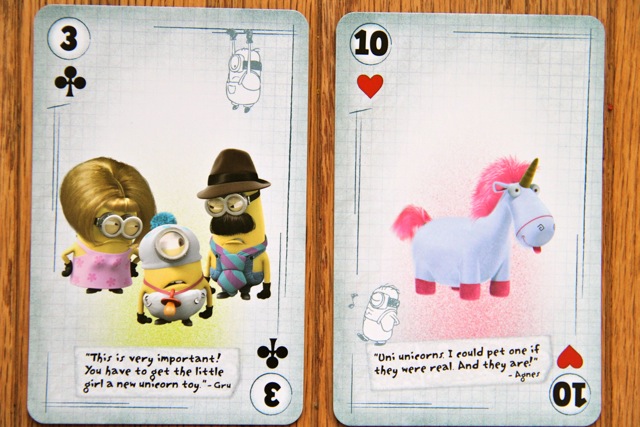 8. On a sadder note, I finished up the last of my almond butter and pretzel truffles 😥 😥 Buuuuuut I guess that's just more reason to get back in the kitchen and bake up something new 😀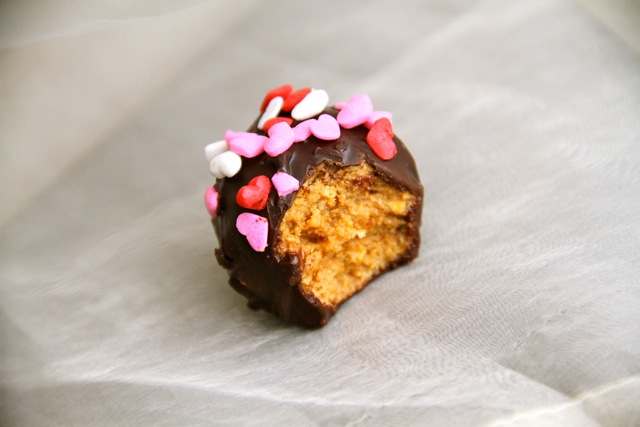 9. There is no spoon #9 (name that movie!)
10. Tomorrow is Valentine's Day! I have no idea what my plans are (the joys of being in a long distance military relationship), so if you find yourself in need of a Valentine, don't be shy and hit me up 😀


No questions… just tell me whatever comes to your mind! 😀
More places to find me!
E-mail — [email protected]
Twitter — runwithspoons
Facebook — runningwithspoons
Pinterest — runwithspoons
Instagram — runwithspoons
Bloglovin — runningwithspoons