1. Promise no to judge me when I show you what I'm about to show you. Promise?! Okay…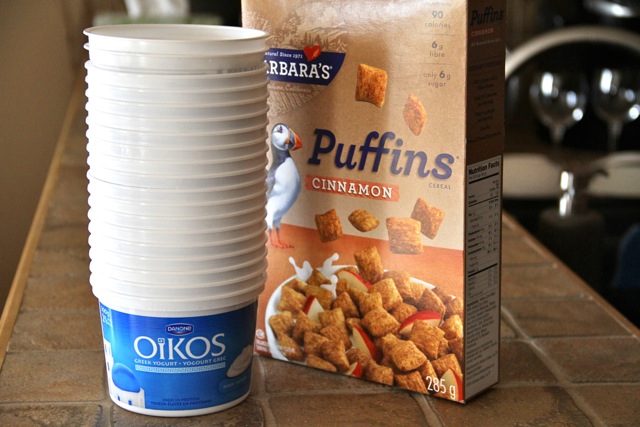 That right there will give you a pretty good idea of how much yogurt I go through on a regular basis. I was getting my recycling all prepped to throw out when I came across that collection and couldn't help but laugh. That's a good 3 weeks worth of yogurt containers, but still… I guess it's no secret as to what one of my favorite foods is…
2. I'll let you in on another random little secret… I love the feeling that comes with using something up.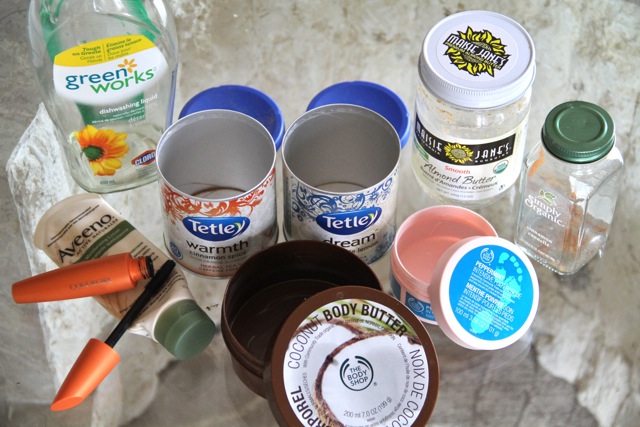 I don't know what it is, but there's just something so satisfying about finishing a product off. Maybe it's the fact that I can get rid of some clutter? Or maybe it's because it means I can go shopping and buy something new 😉 Whatever it is, it's one of those random little things that makes life good.
3. Speaking of shopping, how about a little grocery haul? I don't do these too often anymore (hauls, not grocery trips – I usually make 2 a week), but I'm kind of nosy when it comes to what other people buy, so I thought I'd share a random mid-week trip with you guys too.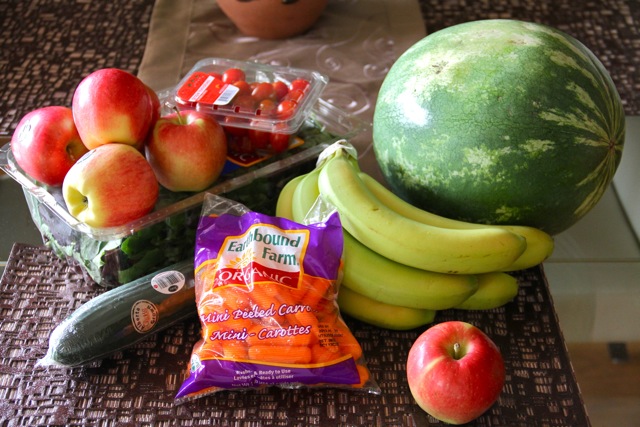 Apples, cherry tomatoes, mixed baby greens, cucumber, baby carrots, bananas, watermelon.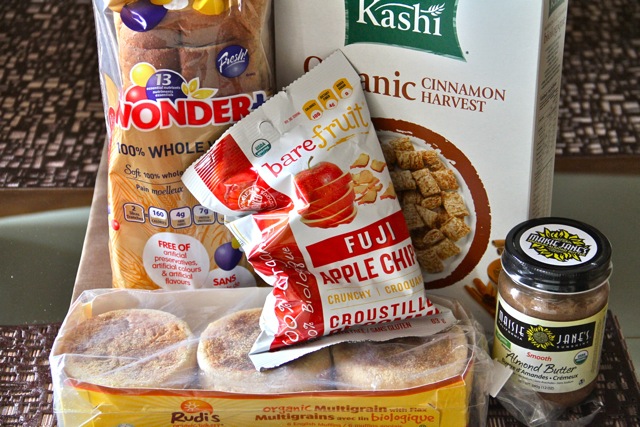 Wonderbread whole wheat loaf, Rudi's multigrain English muffins, Barefruit apple chips, Kashi Cinnamon Harvest, Maisie Jane's smooth almond butter.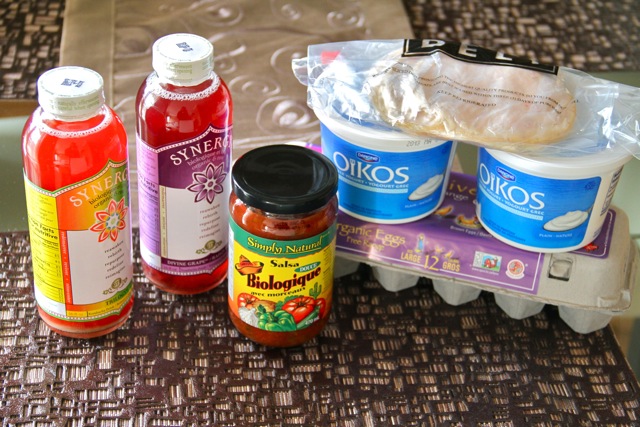 Synergy Kombucha in Trilogy and Divine Grape, Simply Natural salsa, Rabbit River Farms eggs, Oikos plain Greek yogurt, deli chicken.
4. The biggest problem with the above haul? Bad apples. I like using Ambrosia apples when I make my homemade applesauce, but my store was all out when I went. Sad face. There was a time where I probably would have driven to another store just to get the exact ones that I wanted, but that kind of thing sounds like way too much effort these days. Instead, I settled for Galas, and my applesauce definitely wasn't as tasty. Whatever; I'll live. But it was salt in the wound when I came across this little gem stuck to my seat at Bux…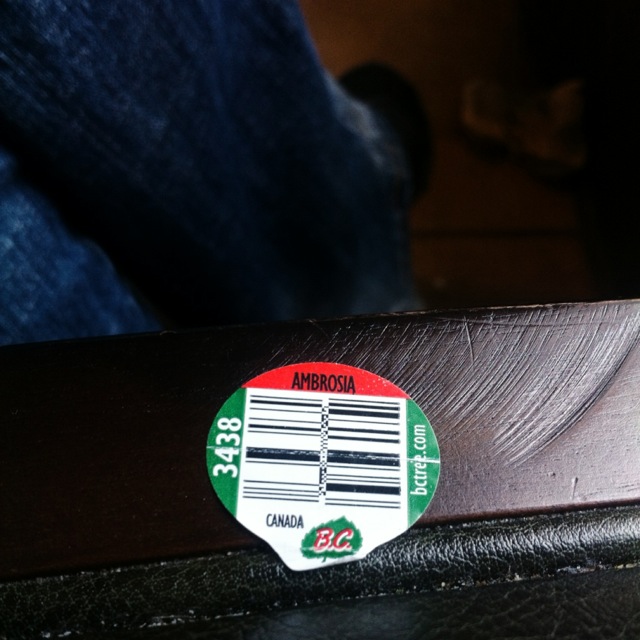 Someone has been eating my Ambrosias. Bugger.
5. Someone has also been playing nasty tricks on my city. I was driving home on Tuesday afternoon when I came across this scene right here: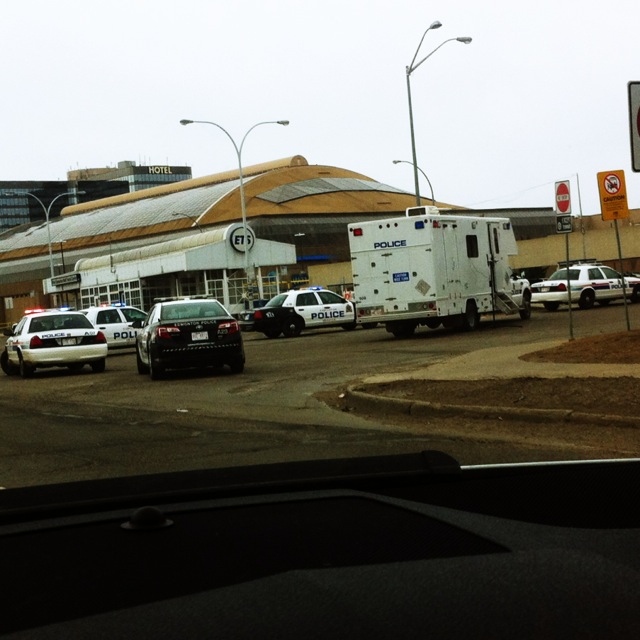 That would be the bomb squad. They had to evacuate and close off one of the busiest bus terminals in Edmonton to investigate a suspicious package after someone allegedly showed up, dropped a backpack, and just walked away. The backpack ended up containing nothing more than clothing, books, and personal items, but seriously… who in their right mind would play a trick like that? Not funny.
6. Spam comments, on the other hand, can be extremely funny…

7. As can the most random facts…

… Although that one seems a little sad I suppose…
8. Perfect apartment dancing music, right here. No shame.
[youtube="http://www.youtube.com/watch?v=JjDre7EaHFQ&w=560&h=315″]
9. Feel free to laugh, but I think this may just be the most exciting purchase I've made all month…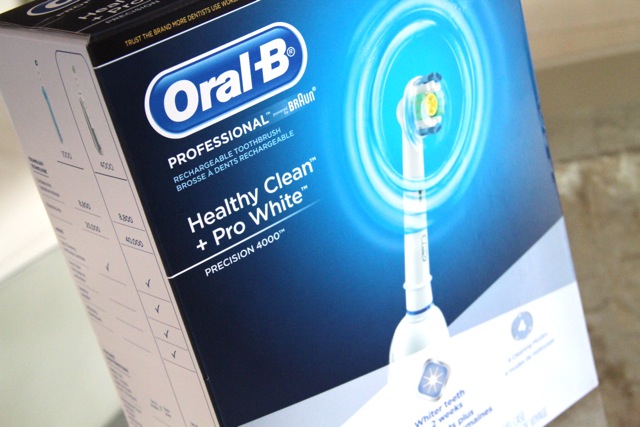 I'm really thorough when it comes to my oral health. Brushing 2+ times a day, flossing every day, using a Sulcabrush, visiting the dentist regularly… On my last visit, the topic of electric toothbrushes came up and my dentist said they're way more effective than brushing manually, so I stopped by the store on the way home and picked one up. Not cheap, but seeing as I'm all sorts of terrified of the dentist, I'd rather invest in preventative measures than face problems down the road. One root canal is more than enough for this girl.
10. Oh, and about that haircut that I mentioned last week…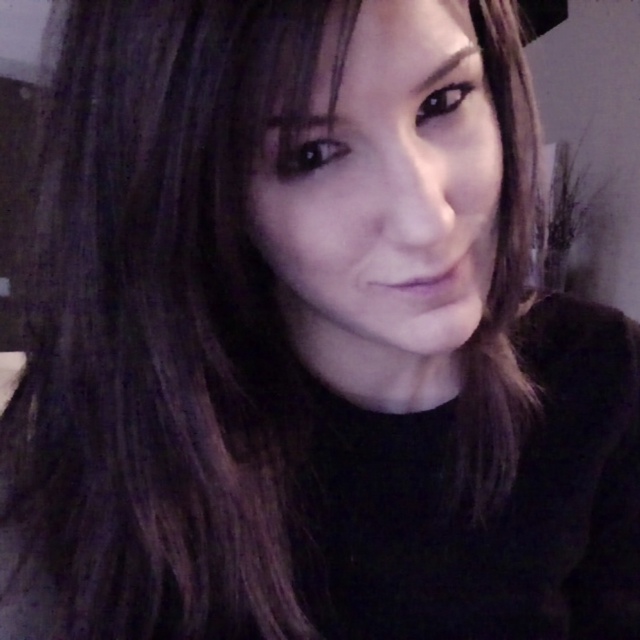 Drastic, isn't it? 😉 I ended up wimping out and just going in for a regular trim. Maybe one day I'll be brave enough to say goodbye to my long locks and embrace a pixie cut, but for now? *twirls hair around fingers* I need the extra comfort… Oh, and please excuse the "it's 9 PM and I'm exhausted after being out of the house for 12 hours" look. Yesterday was a long day.
Happy Thursday!
. – . – . – .
What's one food you eat a LOT of? And I mean a lot, a lot…
Three things you bought on your last grocery trip:
What's your favorite kind of apple?