Happy #thinkingoutloud Thursday! No idea what I'm going on about? Click here!

1. I feel like maybe I need to look into using a different coffee cup. There's just something about drinking coffee from a mug with "calm" written on it that sends mixed messages to my brain…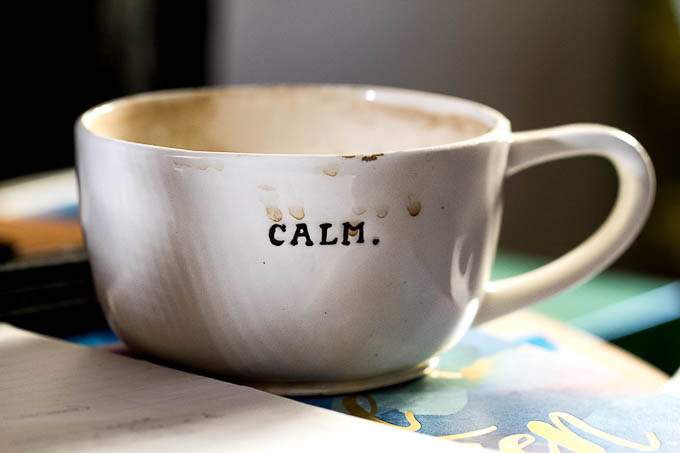 2. You guys… I swear… I cannot make a pair of flip flops last more than 5 months if I'm wearing them on a daily basis, because this ALWAYS happens…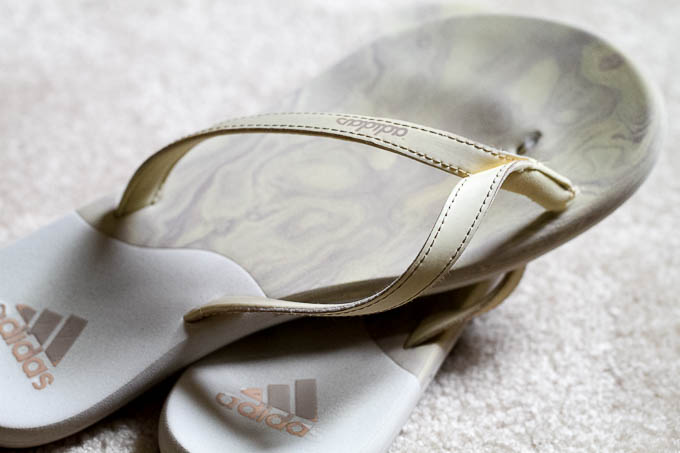 You don't even know how many pairs I've gone through. And it's always the same exact thing to the same exact foot. Like… why is that leg so much more violent than the other one?!? And how am I supposed to find another pair at this time of the year?!? Oh, and if you're wondering why I'm talking about flip flops in the middle of January, it's because I wear them around the house because I hate socks. I do have my adorable penguin slippers, though, so I guess we'll be okay.
3. So while I was taking that picture, I spotted something out of the corner of my eye that I initially thought was some sort of beetle or flea or tick or bug or something, but it turned out to be a flaxseed… Don't ask me how it got from the kitchen to the computer room, especially considering I don't even think I own a bag of whole flaxseeds, but there you go. And yes, I absolutely felt the need to tell you about it. I mean, that's what ToL is all about.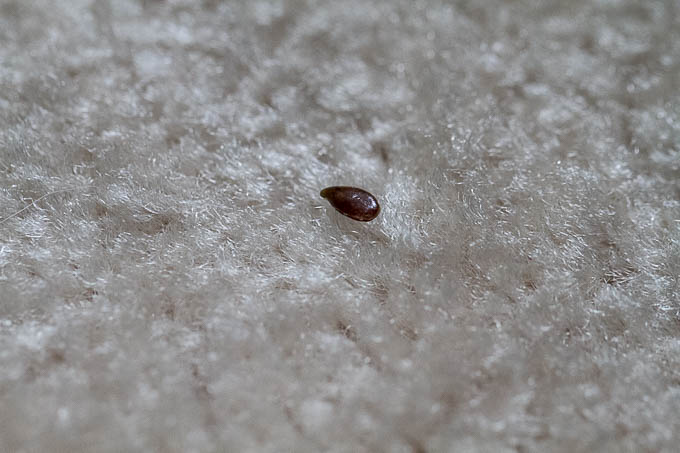 4. And taking that picture made me realize how much I adore my 100mm macro lens.* I mean, I'm still amazed whenever I shoot a recipe too, but it just hit me with the flaxseed… maybe because the box was right there…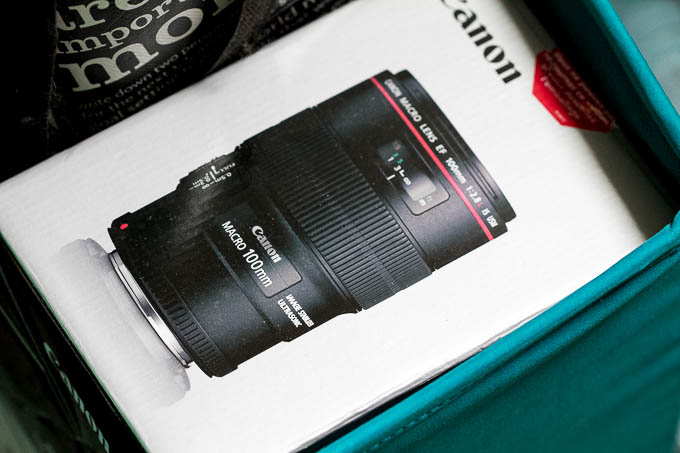 And it's not because it was an amazing picture (obviously), but because the 100mm is so easy to work with and provides crystal clear detail shots while still being great at portraits and… basically everything you need it for. I used the 50mm for a long time, but my biggest problem with that lens was that it had such a wide field of view and you really needed to set up a larger scene for food photos… which isn't really my style. Either that or crop, but even then the details would be pretty fuzzy. The 100mm lets me take closer shots with crystal clear detail, which is right up my alley. The only downside is that sometimes you have to move yourself further back from what you're trying to shoot if you don't want it to be a crazy close up.
5. Blueberries make a better close up than carpet flaxseeds. But see what I mean about the focus vs blur? Smitten.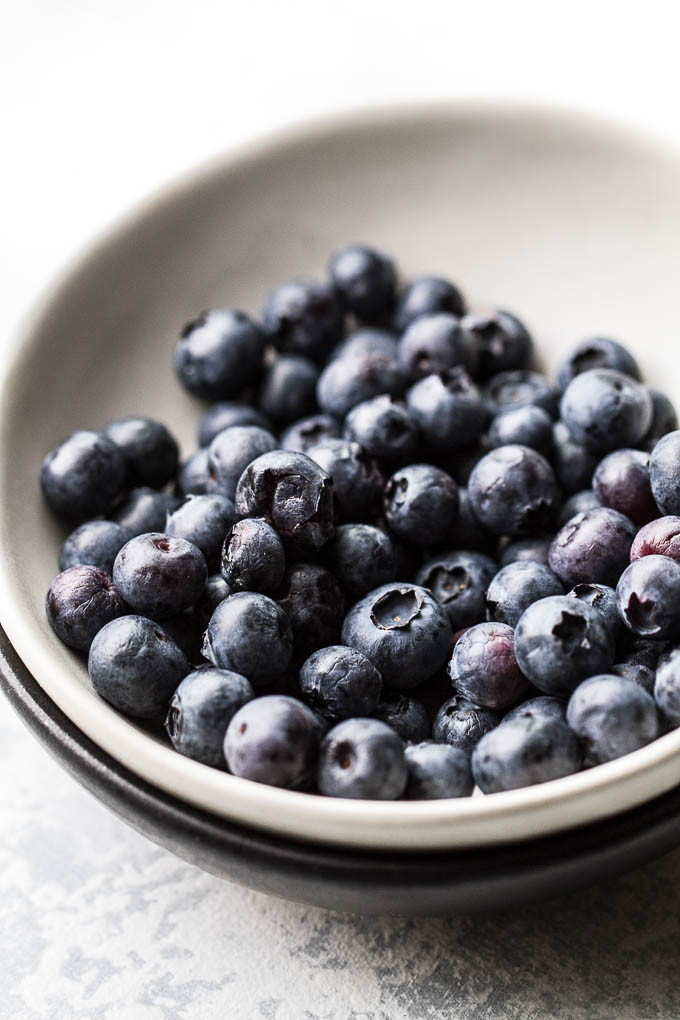 6. I just realized I still have my Christmas decorations up. Don't judge me.
7. It's another cold one today, so I think some baking is in order. I'm thinking muffins. With chocolate. Maybe. But I hope you guys are having a happy Thursday! I'll see you soon 🙂


Let's chat!
No questions! Just tell me whatever randomness comes to mind!
More places to find me!
E-mail — [email protected]
Twitter — runwithspoons
Facebook — runningwithspoons
Pinterest — runwithspoons
Instagram — runwithspoons
Bloglovin — runningwithspoons
Snapchat — runningspoons
*Disclosure: Some of the links included in this post may be affiliate links, meaning I'll earn a small commission if you purchase through them, at no additional cost to you. I only recommend products I personally use and believe will add value to my readers. Thank you so much for helping support Spoons!