Happy #thinkingoutloud Thursday! No idea what I'm going on about? Click here!

1. Omigosh. Omigosh! I'm in a magazine!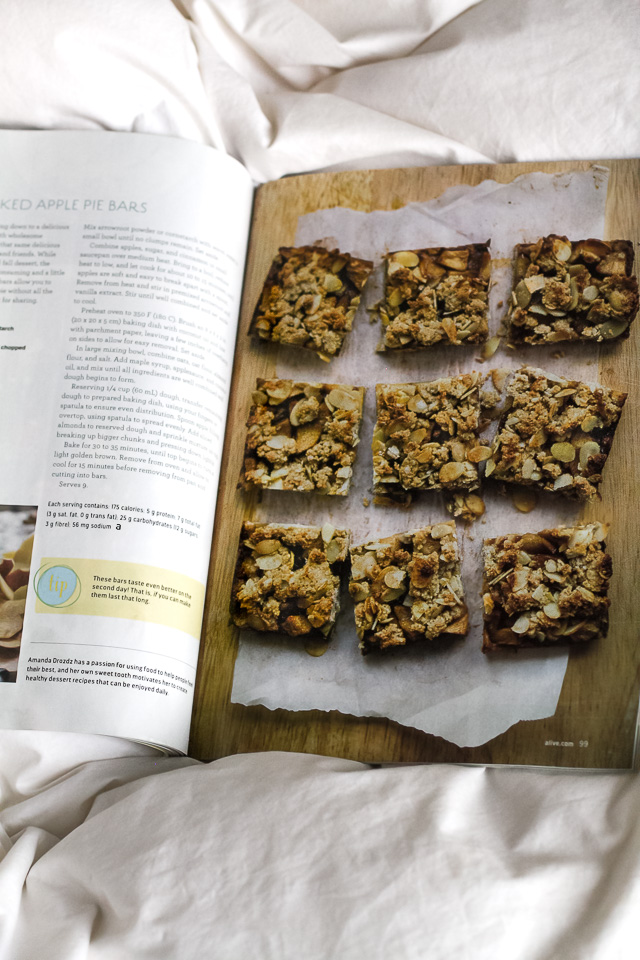 So, a few months ago, a health magazine we have up here in Canada called Alive reached out and asked me if I wanted to create a dessert recipe for them as part of a fall potluck roundup they were doing with 4 other Canadian bloggers. I was like… uhm, hell yes?!? My mom actually read Alive all the time when I was little, so it felt pretty crazy to see my recipe (and face 😬) among the pages after all these years. It's the September issue, if any of my Canadian peeps want to check it out!
2. And because I know everyone wants to know who won the Luxe planners from last week's Erin Condren giveaway, I won't drag it out and make you wait 'till the end of the post. The winners are…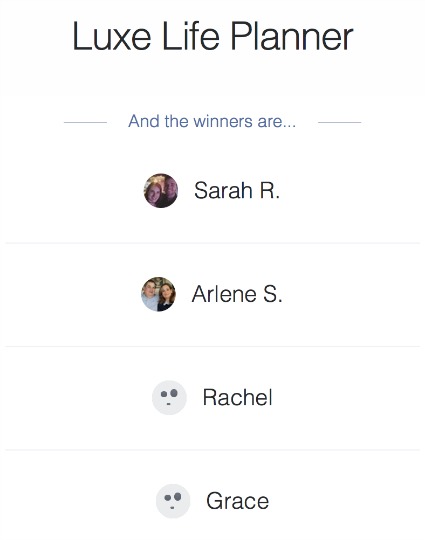 Congrats, guys! If you're not sure if someone is you, I'll be sending out e-mails for shipping info and layout/colour preferences, so be on the lookout for that appearing in your inboxes soon. And thanks so much to everyone who entered! If you didn't win (I'm sorry! I wish everyone could!) but still want a planner, you can still use my referral link to get $10 off your first order.
3. So today's the first day of September (what?!?!), and because I don't think I'll manage to get a monthly favourites post up for August, do you mind if I just share some favourites here? There's only a couple big ones, with the first one being… my FitBit Charge HR.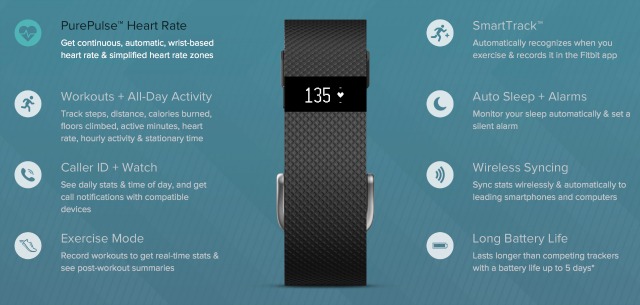 [source]
Okay, so I really didn't expect to start liking this thing as much as I did. It's made SUCH a huge difference in how many steps I get in a day, which in turn has made SUCH a huge difference in both my energy levels and digestion. Like… I didn't even realize how big of a toll so much sitting was taking on me until I realized how much better I felt when I stopped doing it. I used to really struggle to even break 4k, and I knew I was being a little too sedentary, but "knowing" it and actually seeing that you're coming in so far below your goal is a little different. Since really committing to the Bit, though? I've been getting 10k+ (usually around 12-15) daily, and it feels pretty darn awesome… partially because seeing those stars or checkmarks or bubbles being filled on the dashboard is strangely satisfying 😂 And besides the steps, I really love the sleep and heart rate tracker too. There's an option to track your food and water, but that just feels a little too much like work to me.
4. And if you're wondering what I did to almost triple my steps, the only real change I made was that I started slowly walking on the treadmill while I worked on my laptop. And when I say slowly, I mean slowly. Like… 2.5-3mph max. I'll prop my laptop on the little ledge on my treadmill and type away while I stroll. It's awesome because not only does it keep me from sitting for really prolonged periods of time, but it also gets the blood flowing and I feel like the words and ideas flow better too. That and it really helps prevent the dreaded afternoon slump.
5. Favourite #2 is Tailwind. I feel like I need an entire post devoted to this one, but I've used a handful of different Pinterest schedulers before, and Tailwind is by far my favourite. Not only does it analyze your data and pick optimal times for you to post, but I love that you can visually see what your schedule will look like and drag the pins around if you want to change something. It's not fully set-and-forget, in that you actually have to set time aside to fill up your pin schedule, but I do that once or twice a week and then I don't have to worry about it anymore. Seriously a godsend. Let me know if you want a more in-depth review!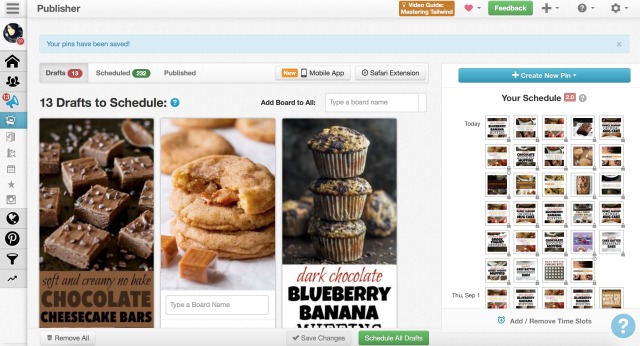 6. You know something I don't love, though? Or at least that my face doesn't? Too many cleansing products. In my head, I feel like the more complicated face routines are supposed to give better results because you're using all these fancy exfoliators, serums, and elixirs, but in reality? Doing that always makes my skin look horrible. I seem to get the best results when I just wash with warm water in the morning, use my Purity cleanser at night to take off my makeup, and finish with a super simple cream made for sensitive skin. I guess I should be thankful. Fancy skincare products are crazy expensive.
7. Alright, friendly faces, I gotta go. I'm leaving for BC tomorrow morning, and I'm in full-blown OMG frantic, frazzled, scatterbrained, overwhelmed panic mode. Like… I obviously haven't packed, and there are still things I need to go out and buy. Not to mention getting posts drafted and pictures edited… One day I'll get better at not procrastinating. Today is not that day. But I love you! And I'll still be popping in while I'm gone. I'll do my best to post regularly to Instagram [stories] and Snapchat (runningspoons)… which shouldn't be too hard since it's seriously beautiful over there. Ok. I gotta go. Bye!



Let's chat!
No questions! Just tell me whatever randomness comes to mind!
More places to find me!
E-mail — [email protected]
Twitter — runwithspoons
Facebook — runningwithspoons
Pinterest — runwithspoons
Instagram — runwithspoons
Bloglovin — runningwithspoons
Snapchat — runningspoons