Happy #thinkingoutloud Thursday! No idea what I'm going on about? Click here!

1. So many fun things to talk about today that I don't know where to start! Ok. Ok. Let's go withhhh… Ipsy! My glam bag came earlier this week and it seriously felt like Christmas in July August. I mean, getting packages in the mail is always fun times, but it's even more fun when you don't actually know what's in them. I was pretty stoked with all the stuff I got in this month's bag (makeup sponge, lip creme, nail polish, primer, & hair cream), so I'm going to keep my subscription rolling. I'll let you guys know if I think you should join the fun after another bag or two.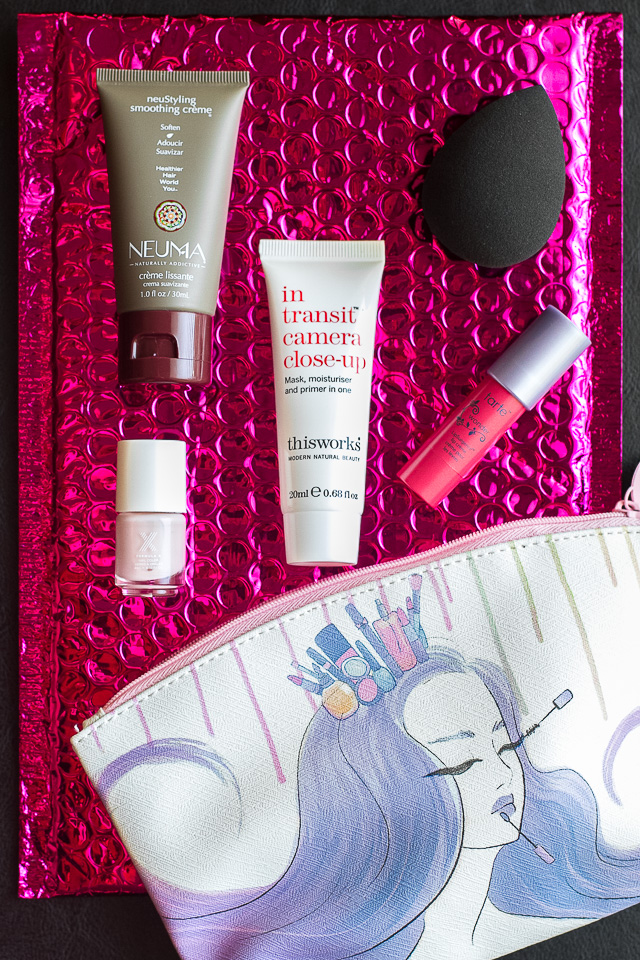 2. And as good as it feels to get packages in the mail, it feels even better to find sunglasses that fit your face. I've been looking for a pair of aviators for years, but every single one I ever tried on looked absolutely ridiculous on me. And then these came along…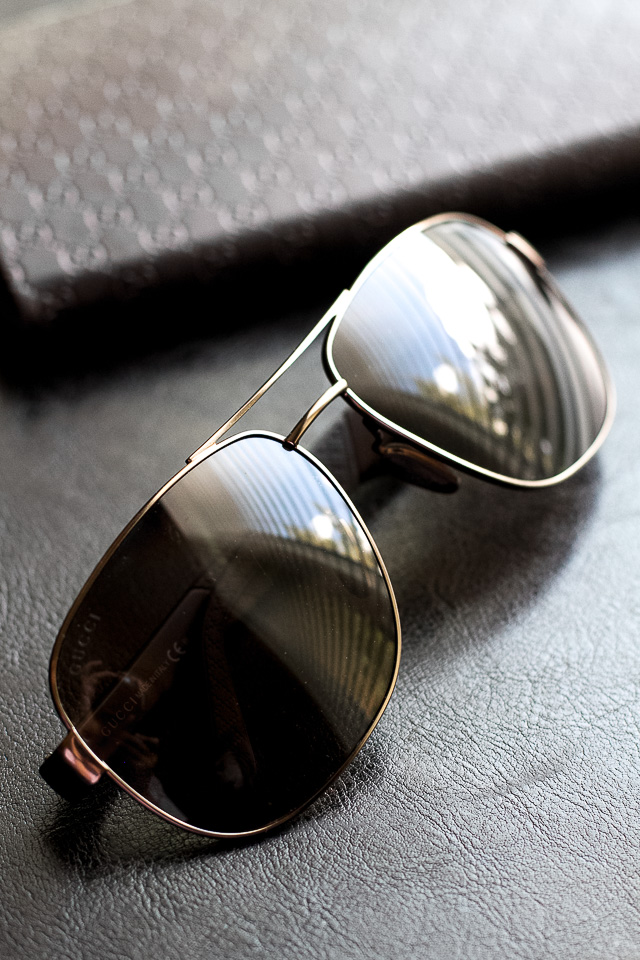 I only had to travel 2,398km (1,490 miles)to find them 😂
3. Speaking of Vegas, I never did manage to get those 20,000 steps in. Came close, though!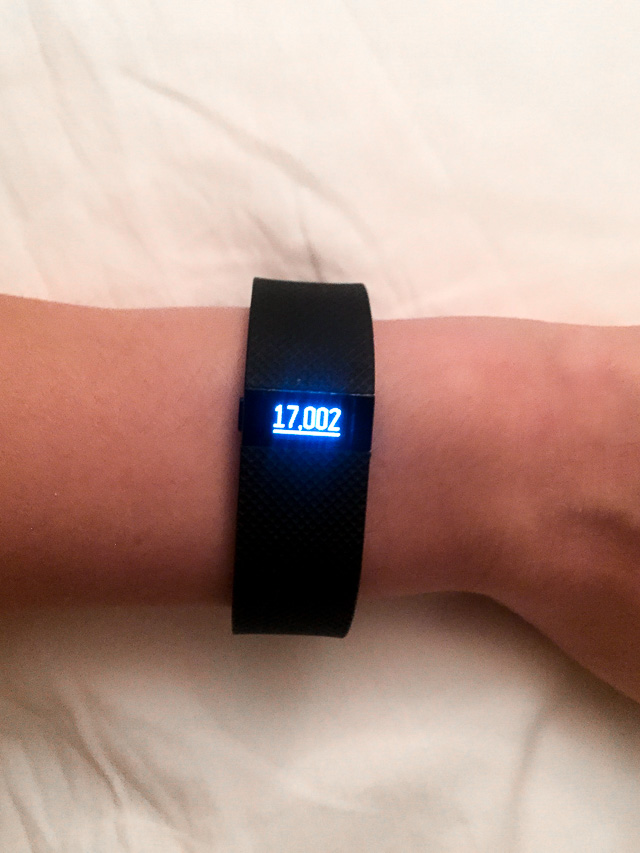 4. And speaking of steps, I've actually rekindled my relationship with my FitBit. I got my Charge HR at some point last year, but only wore it for a little while before I got bored of it. Fast forward to now, and I'm realizing that it's actually a pretty useful tool if you need a little extra motivation to get those steps in… like I do 😕 As much as I love working from home, it usually means a lot of time on the computer, which means a lot of time sitting down. What I love about the FitBit is that, not only does does it let me see if I'm slacking on the movement that day, but it actually has a function that encourages you to get up and move (just 250 steps) every hour. And why's this movement business so important? Well, to be completely honest, I've noticed that I feel a lot better when I'm moving regularly instead of planting myself in one spot and vegging for a couple hours. My mood is better, my digestion works better, and I have way more energy. I really like that it tracks your sleep, too. Or maybe I'm just wearing it to cover up the weird tan line it gave me in Vegas 😂
5. Another thing I'm loving? The Way of Shadows. I finished it halfway through my Vegas trip, and actually started reading it again since I didn't bring any other books with me. I planned to only read it until I got home (since I have books 2 and 3 waiting), but I kept going because I'm picking up SO many things that I missed the first time around. This book has a tonne of plot twists, and Weeks inserts so many hints throughout the book that make way more sense the second time around. I definitely recommend picking it up!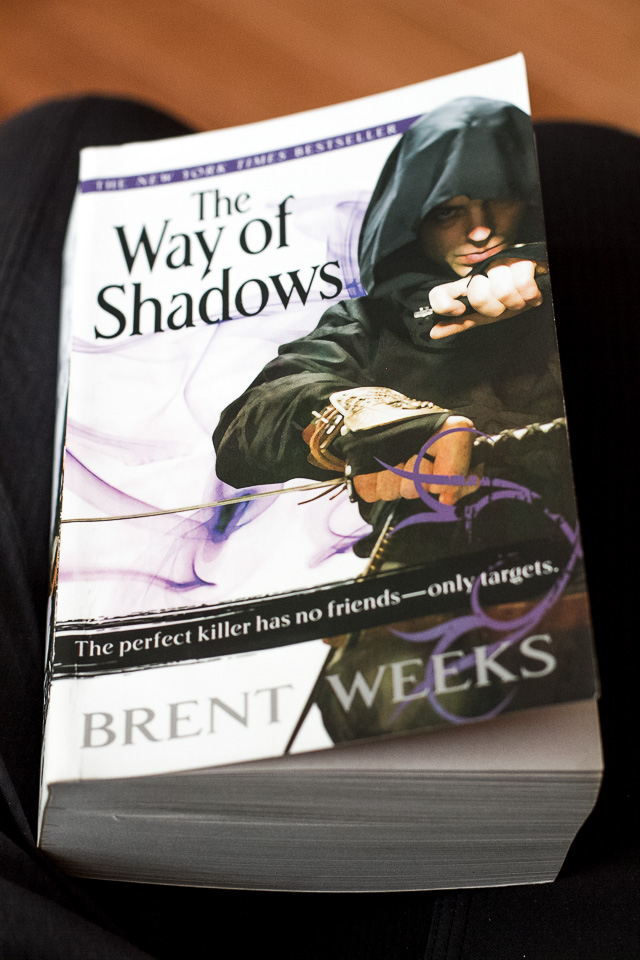 6. Oh! And I think I figured out why I couldn't get on board with hot coffee for so long – it's because I was going to Bux every day, and I realized that they just make their regular coffee way too strong for my tastes. I had no issues with the hot coffee in Vegas (I know, right?), and no issues with the hot coffee that I've been making at home since I got back, so I'm thinking my Starbucks office days might be done for now…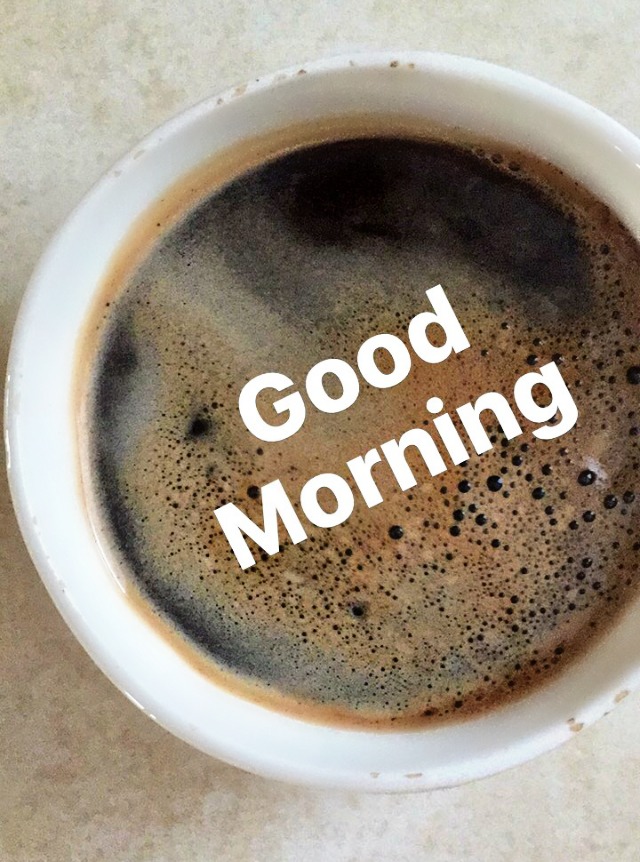 7. I'm thinking this post might be done too, BUT! I have a VIQ (very important question) to ask before I go, and that is… which recipe would you guys like to see first? I was originally going to post the pancakes that I showed you yesterday, but then I made some killer muffins (which you would have seen if you follow my Instagram stories) that basically rocked my socks off. They'll both be up eventually, it's just a matter of when. Let me know! I'm going to set up a poll on Twitter just to make it easier to see the votes.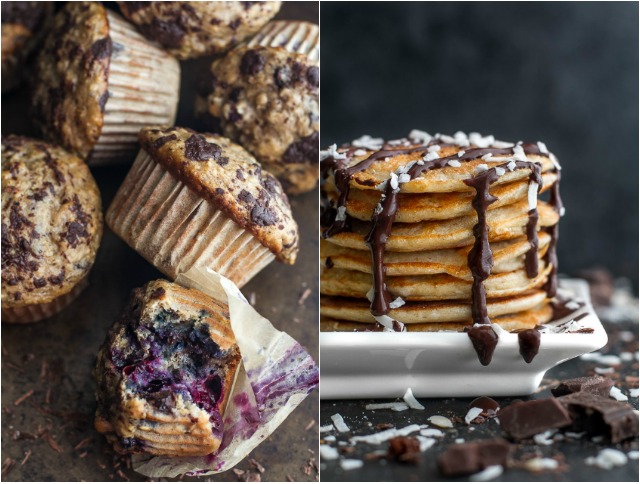 8. And on that note… I hope you have an awesome Thursday! Make it an epic one 😎



Let's chat!
No questions! Just tell me whatever randomness comes to mind!
More places to find me!
E-mail — [email protected]
Twitter — runwithspoons
Facebook — runningwithspoons
Pinterest — runwithspoons
Instagram — runwithspoons
Bloglovin — runningwithspoons
Snapchat — runningspoons