Happy #thinkingoutloud Thursday! No idea what I'm going on about? Click here!

1. Can someone please explain the Pokemon Go thing to me? We don't get the app in Canada, and while there are ways to get around that, I'm honestly not sure how I feel about the game. On the one hand, I think it's a pretty innovative way to get people out of their houses and walking more, but on the other hand, I've heard some pretty weird stories… like the one about the girl who came across a dead body while trying to catch a specific Pokemon. I mean, I get that it could happen while you're just out taking a stroll and that there was probably someone looking for that person, but still… could you imagine? 😳 Either way, I think I'll avoid it… if for no other reason than because I could see myself becoming obsessed with catching as many as possible, and ain't no one got time for that shit…
2. … while I sit here wasting time playing Google Feud 😂 Have you guys heard of it? It's a free online game (no download necessary) that has the same basic premise as Family Feud, but what you're trying to do is guess what the most popular Google queries are based on 4 different categories. You get 3 guesses per round to get as many right out of 10 as you can, and you get points based on how popular your guess was. You guys… some of the things people search are just plain weird…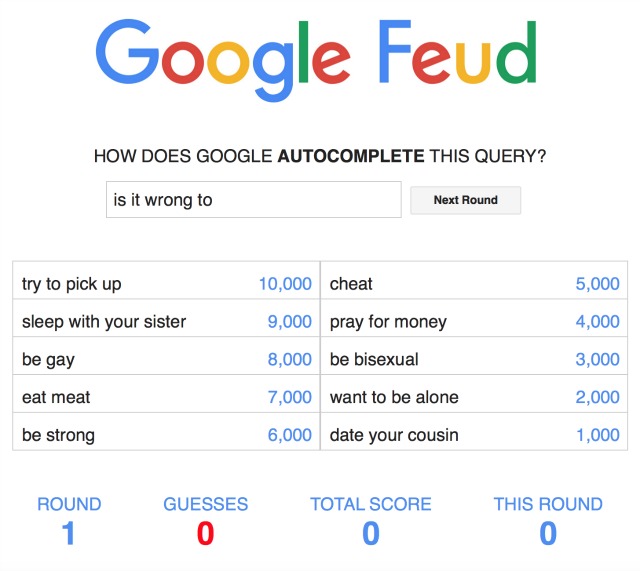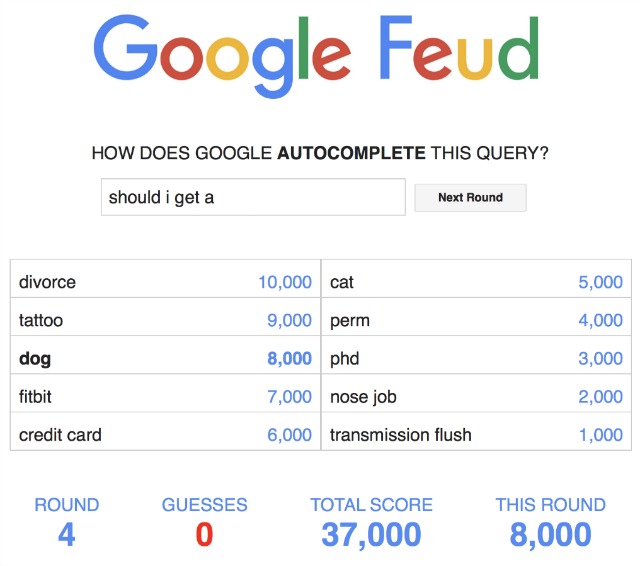 3. So… nail update from last week. I decided to leave them be just to show you guys how well that new Essie gel polish wears, and here they are after 7 full days…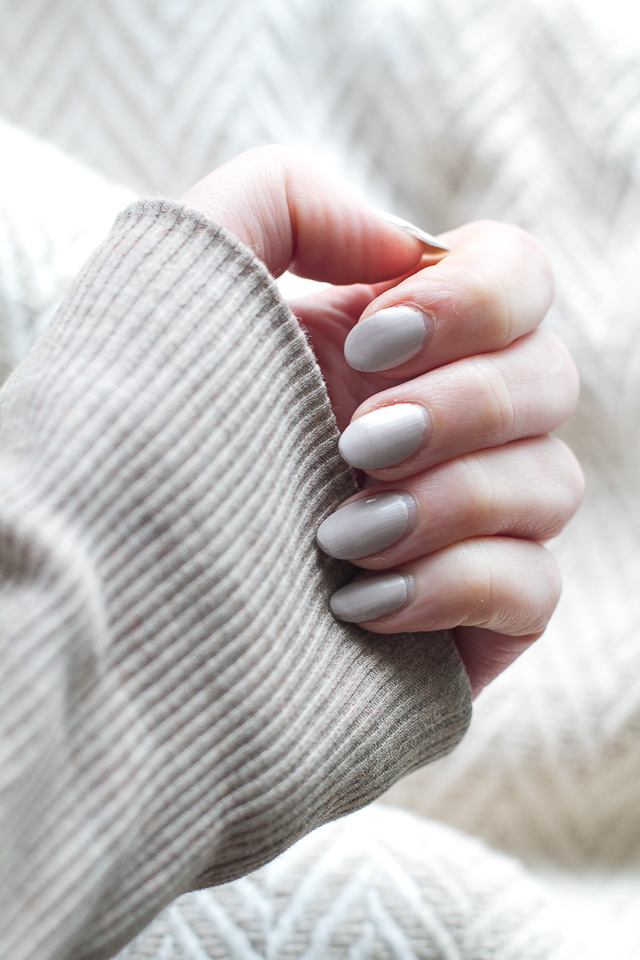 7.full.DAYS. They're looking a little tired and you can see a lot of  growth at the base of my nails, but not bad overall. And no chips! I'm tempted to leave them on and see if they hold up for the full 14 days like Essie claims, but then I also really want to change the colour and possibly go with something darker (my eyeballs are loving Hang Up The Heels). Whatcha think? Leave them and report in next week? Or is it okay if I change them? 😜
4. Also! Another VIQ (very important question). I've been trying to tweak my posting schedule and I want to know what you guys would rather see. Right now my weekly schedule involves 2 recipes, ToL, and Link Love that are kind of set in stone, with Wednesday being a day that rotates between WIAW, a Currently post, and -possibly- a monthly favourites post.
Now… the VIQ is, do you guys even care to see a favourites post or would you just rather have an extra WIAW in there? Because right now, assuming 4 Wednesdays a month, I've got it planned out to do WIAW-Currently-WIAW-Favourites, but that could easily change to WIAW-Currently-WIAW-WIAW if you'd prefer to see that. And maybe I could just mention favourites in ToLs whenever they come up. Let me know!
5. Like right now I'm really loving this buttery flavoured coconut oil from Nutiva (#notsponsored). It straight up, legit tastes like butter, an it's great in vegan baking and even better on popcorn. Fun thing to play around with if you're eating dairy-free.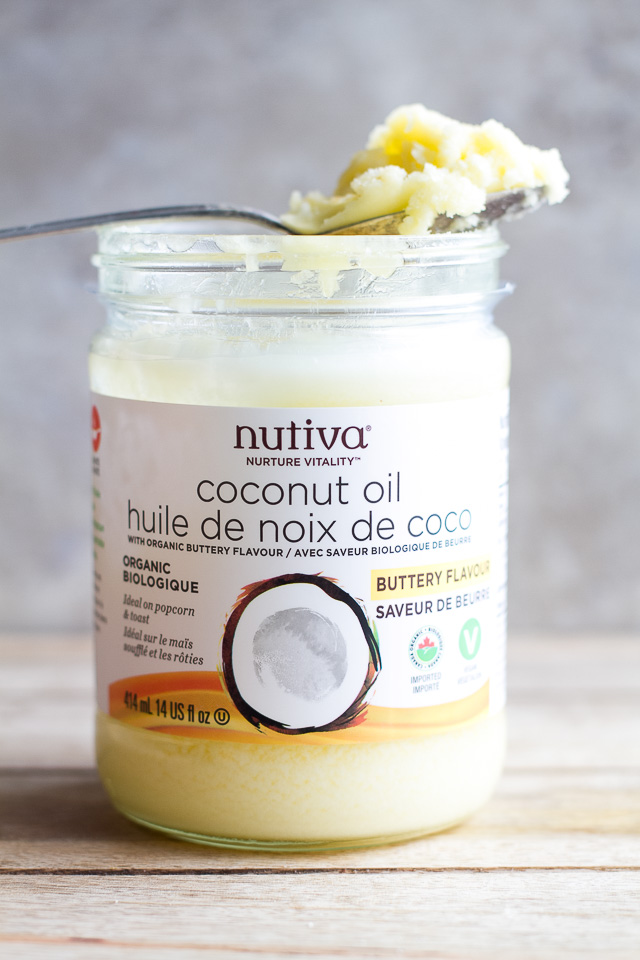 6. Also… Costco has almond flour for WAY cheaper than I've seen it anywhere else. A 1.36 kg (3 lb) bag cost me $17, which is insanity considering I was buying 1/3 of that for the same price. The brand isssss…. Sunblest, in case you want to keep an eye out. And I should probably mention that this was in Canadian Costco, so I'm not 100% sure if they have it in the States. Sorry!
7. Switching gears to something I haven't been loving so much… coffee. I know. It sounds crazy to me too, but I've only been able to get through about 1/2 of a grande before I want nothing more to do with it. I'm hoping it's just a phase.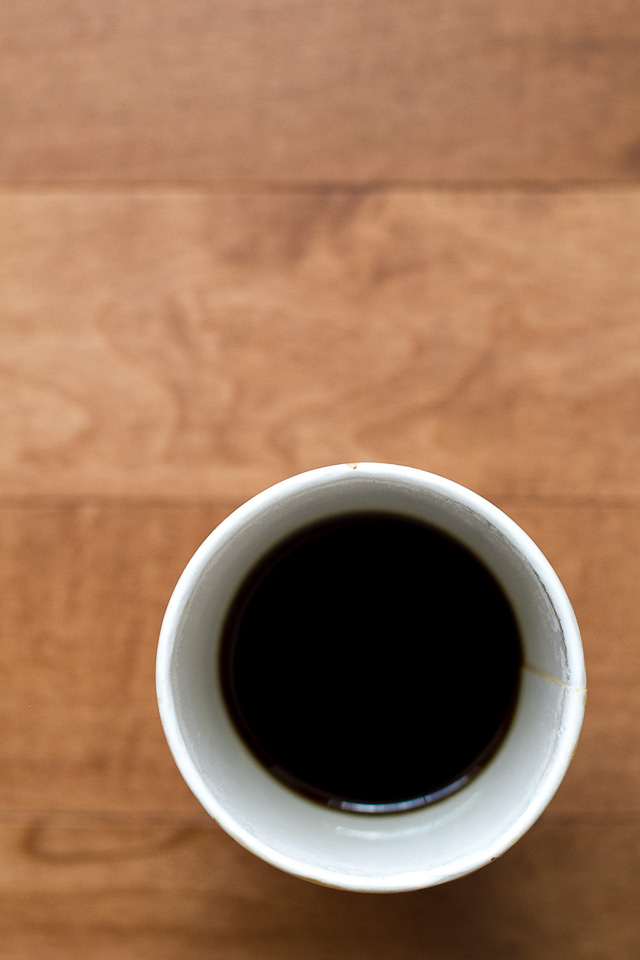 8. Alright, friendly faces, that's it for me today. I'll see you on Saturday with a new recipe. Possibly cookies. Or muffins. Or a smoothie bowl. I'm not 100% decided just yet, so feel free to leave a suggestion and sway me one way or another. Bye!


Let's chat!
No questions! Just tell me whatever randomness comes to mind!
More places to find me!
E-mail — [email protected]
Twitter — runwithspoons
Facebook — runningwithspoons
Pinterest — runwithspoons
Instagram — runwithspoons
Bloglovin — runningwithspoons
Snapchat — runningspoons