Happy #thinkingoutloud Thursday! No idea what I'm going on about? Click here!

1. My brain is literally farting right now (read: I have writer's block). Last week there were tonnes of random things that I wanted to talk to you guys about, and this week it's all crickets and cobwebs up there. But I haven't missed a ToL in 155 weeks (!!!!!), and I'm not about to ruin my perfect streak now. So hi. Let's chat.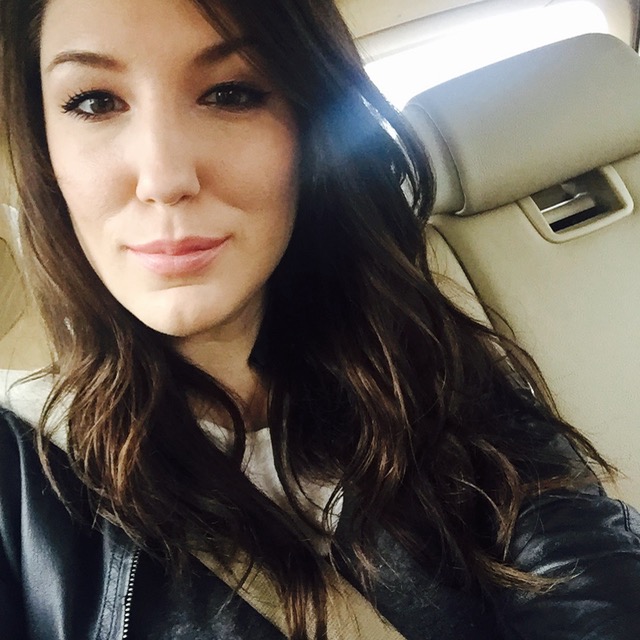 2. Actually, I wouldn't mind going out for a run first to see if that helps get the creative juices flowing. The only thing is that it's cold (2ºC/36°F), dark (~5pm), and I have a belly full of pizza. No joke. Dinner tonight was courtesy of Amy and her roasted veggie pizza, which I absolutely demolished. And when I say "demolished," I mean this is the only piece that managed to survive…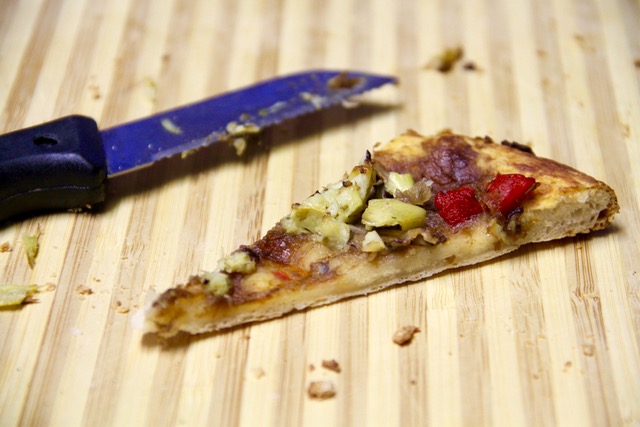 3. What can I say? My appetite has been off.the.charts lately, and I've actually been trying to snack less and just eat bigger meals to see if that would be more satisfying. It seems to be working, and it's been nice to not have to worry about eating every couple of hours. I know, I know… probably not something you'd ever expect to hear from a serial snacker. I've actually been meaning to do a WIAW on it, which I will get around to one of these days.
4. And yes, I eat dinner around 4:30pm. This delight savings thing has my poor body all sorts of confused, and waking up at 4am means breakfast is at 5, lunch is somewhere around 10, and dinner is at 4:30. Can we please just do away with the whole clock changing thing? I think I'd rather it be darker in the mornings than have it be pitch black by 5 — it make me want to crawl in bed by 9.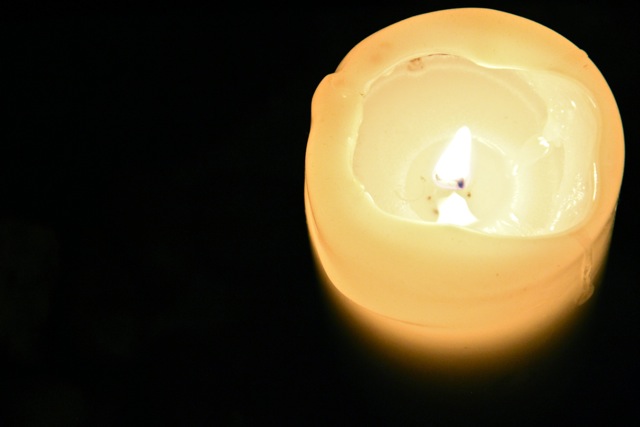 5. Actually, it's about 7:30 right now and I'm seriously ready to call it a day… so I think I'm going to end things here and go curl up with a book. Sorry guys — I know this post was a little on the shorter side, but the past couple of days have been a little rough and I'm not really feeling like my normal peppy self. I hope you're having an awesome day, and I'll see your lovely faces soon <3


No questions… just tell me whatever comes to your mind! 😀
More places to find me!
E-mail — [email protected]
Twitter — runwithspoons
Facebook — runningwithspoons
Pinterest — runwithspoons
Instagram — runwithspoons
Bloglovin — runningwithspoons