It's that time of the month again!
Not that time (although my chocolate cravings would beg to differ) — it's time for another Currently post! I've been doing these every month for close to 3 years now, and I love them not only because they're a fun way to share a little bit of what's going into my life now, but because it's neat to be able to look back to a year or two ago and see what was going on then.
So without further ado, here's life as I currently know it…

Current book: A Court of Thorns and Roses by Sarah J. Maas. I really love her Throne of Glass series, so I was super excited to see something else by her… especially because this book has a hardcore Beauty and the Beast vibe to it, which is a story I adore. I'm about 7/8 of the way through it so far, and definitely recommend it if you're in to YA fantasy.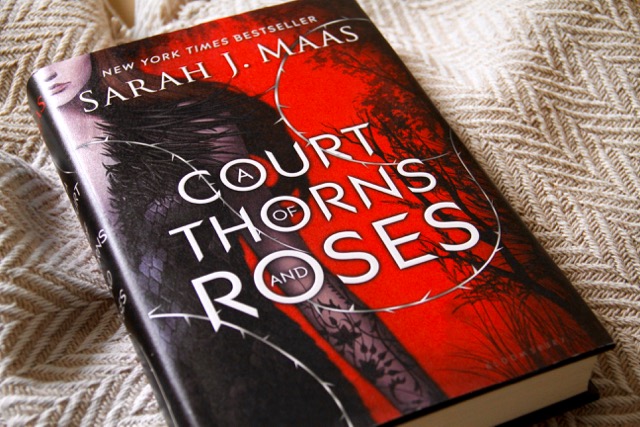 Current music: I'm obsessed with Hello by Adele… along with pretty much 99.9% of the rest of the world. This song seriously gives me shivers.
[youtube="https://www.youtube.com/watch?v=YQHsXMglC9A&w=640&h=427″]
Current [non]-guilty pleasure: Afternoon naps when I need them. I keep pretty strange hours, with the early (early) mornings and late evenings being my most productive times, and my sleep can get a little wonky as a result. An afternoon nap every few days is a godsend.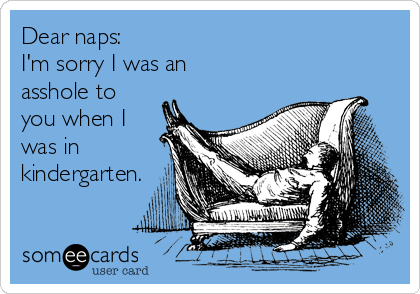 [source]
Current nail colour: A slightly chipped I Theodora You by OPI. I'd actually love to get something darker on my nails now that we're well into fall, but ugh… the more obvious chips drive me nuts. Maybe I should just go get them done professionally. Decisions, decisions.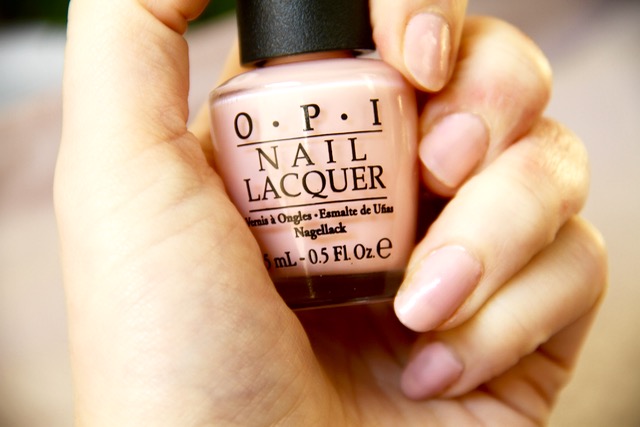 Current drink: Cinnamon Apple Spice tea from Celestial Seasonings. I won't talk about this one too much since I already doted on it in my favourites, but yeah… ob.SESSED. I drink at least 2 cups a day.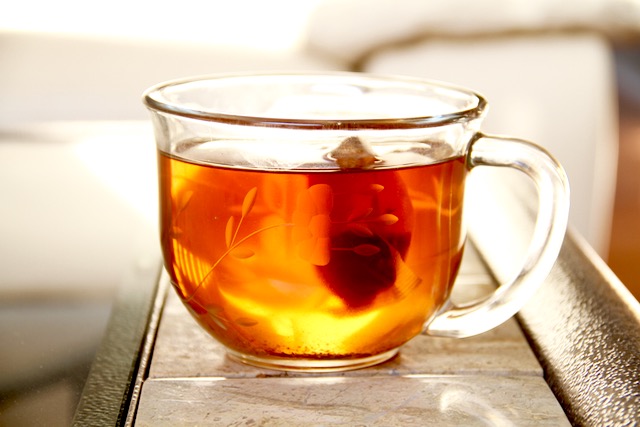 Current food: Po.tay.toes. Boil 'em, mash 'em, stick 'em in a stew (name that movie!). In all seriousness, though… the spud obsession is real. Especially when they're cut into wedges and roasted to perfection.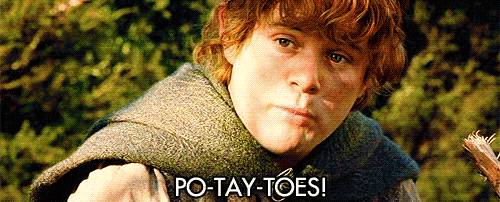 [source]
Current obsession: Snapchat, surprisingly. I honestly thought I'd hate it because it would just be another social media platform to manage, but I'm kind of obsessed. I think what I love most about it is the fact that it's so fuss-free. No editing, no long captions, no hashtags… just straight-up unedited randomness. Follow me (runningspoons) to see more behind-the-scenes nonsense from my days. Maybe one day I'll even brave my camera shyness and get a video up there.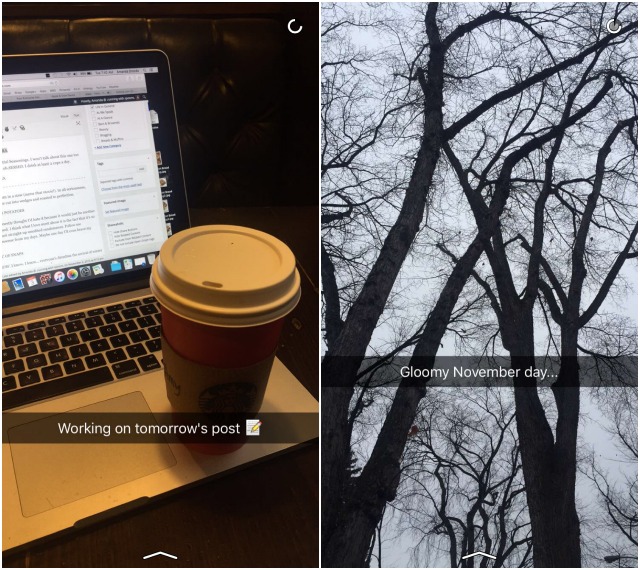 Current craving: Snow, snow, and more SNOW. I know, I know… everyone's dreading the arrival of winter and here I am wishing for it to hurry up, but I really miss snowboarding and I need snow to be able to do that. Try not to hate me.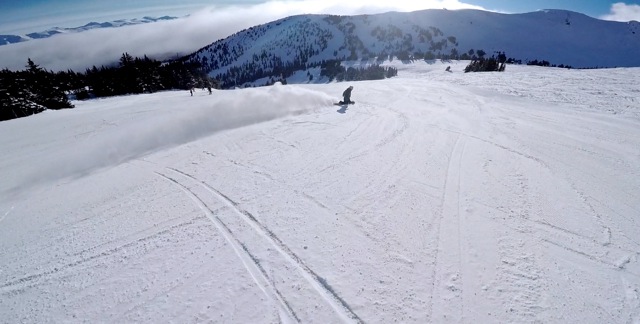 Current need: A trip to Sephora. Was that my answer last month? I can't remember. Either way, I need to head in there to restock my favourite bronzer (Nars' Laguna) because it's the only thing that keeps me from looking Casper-esque. Or not. Wishful thinking.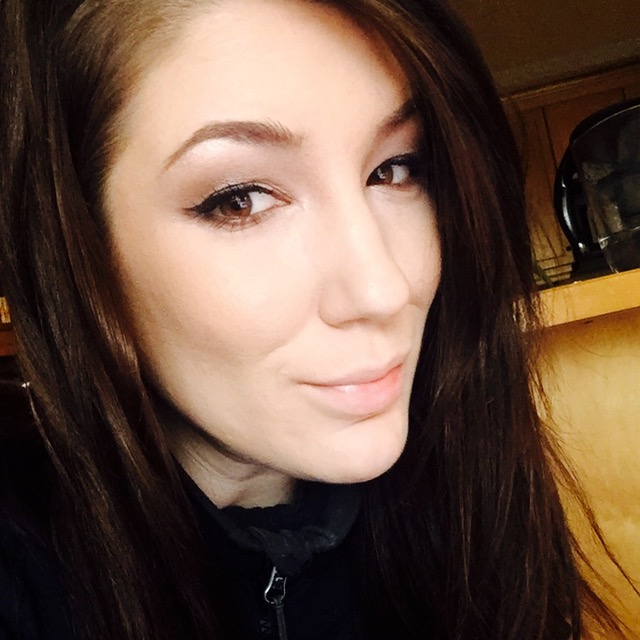 Current bane of my existence: Eczema on my hands. I had it completely under control for a good 6 months there, and them WHAM… it came back with a vengeance. I don't know if it's my diet, random allergies, the weather, stress, or what, but I'm seriously at my wit's end trying to figure this nonsense out. Go.A.Way.
Current indulgence: This hasn't technically happened yet, but I'm hoping to head into Lululemon soon to make my wallet cry see what's new. It's been a good 6+ months since I've been in there, and I wouldn't mind picking up a new Scuba hoodie. Or five. I basically live in them.
Current procrastination: Getting a haircut. I have no idea why I keep putting it off, but my hair is starting to look a little shapeless and shaggy, so going in for a trim probably wouldn't be a bad idea. Maybe I'll even do something crazy and get a pixie cut. Except probably not because my hair is my security blanket.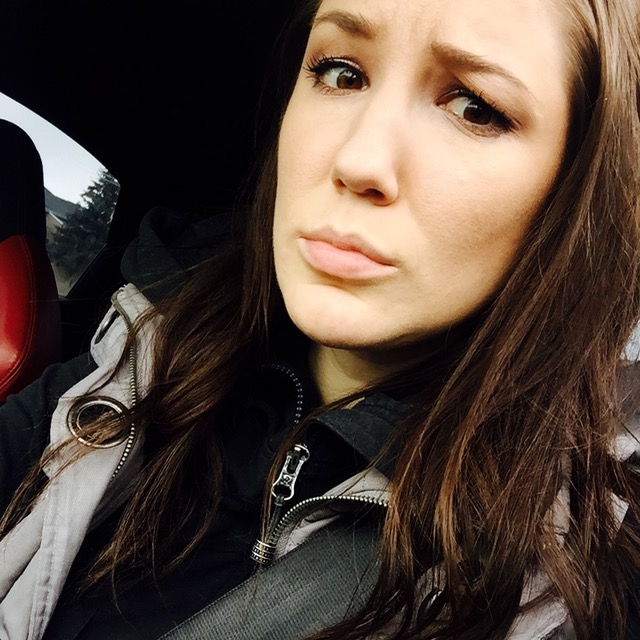 Current confession: Soooooo this just happened. I regret nothing.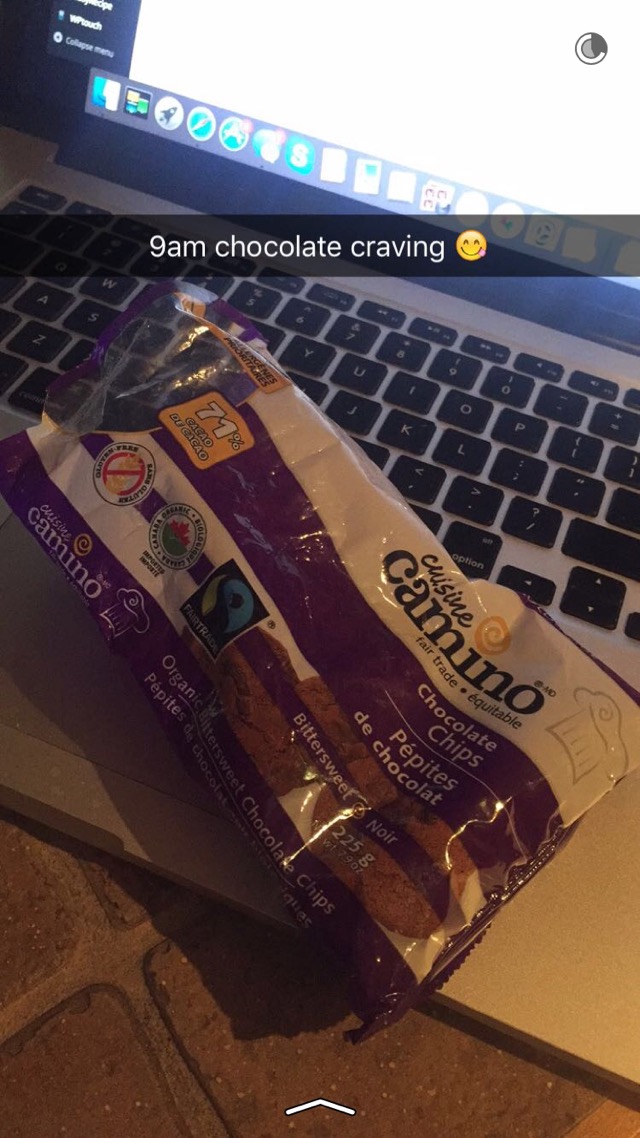 Current quote: This one…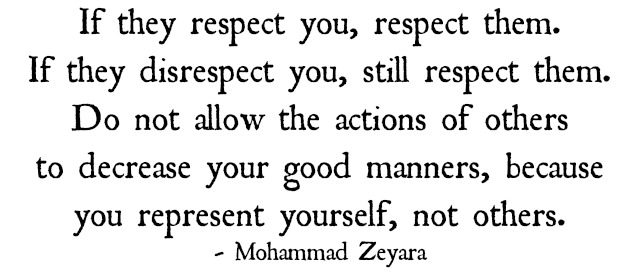 Current excitement: Sephora is having its annual 20% off everything VIB sale soon, and I have a [Christmas] wish list that's about a mile long so I'm looking forward to going in there and doing some damage shopping.
Current mood: This pretty much sums it up…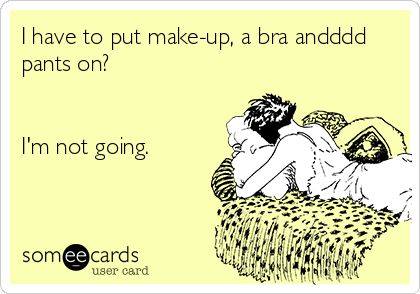 [source]
Alright, friendly faces — that's it for me. Hope you're having a great day!

Your turn! Give me your current:
1) … drink.
2) … food.
3) … obsession.
4) … bane of existence.
5) … confession.
More places to find me!
E-mail — [email protected]
Twitter — runwithspoons
Facebook — runningwithspoons
Pinterest — runwithspoons
Instagram — runwithspoons
Bloglovin — runningwithspoons