Happy #thinkingoutloud Thursday! No idea what I'm going on about? Click here!

1. I feel like it's been forever since I've been able to do a properly random ToL post that wasn't centred around travelling, meaning there's a lot random life stuff to catch up on. Heck, I meant to tell you guys two weeks ago that I had to go out and buy a new power adaptor for my Macbook because my old one finally bit the dust. Remember this beauty?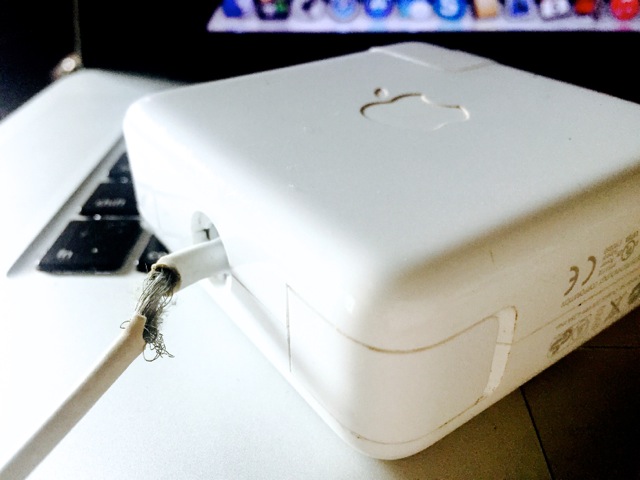 Despite my epic duct taping skills, it still got to a point where it just wouldn't charge anymore. I am now $105 poorer and 1 working power adaptor richer. Ouch.
2. Speaking of power adaptors, I'm just a little paranoid about carrying this one around with me too much, meaning that my laptop battery life now dictates my office hours. Finished or not, it's time to go home…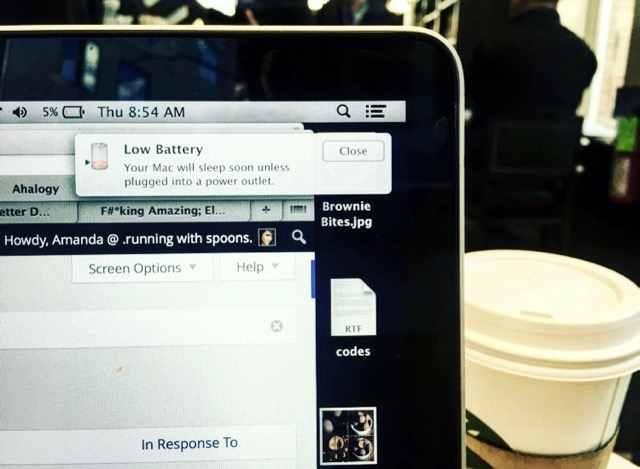 3. And in other technology-related news, this happened…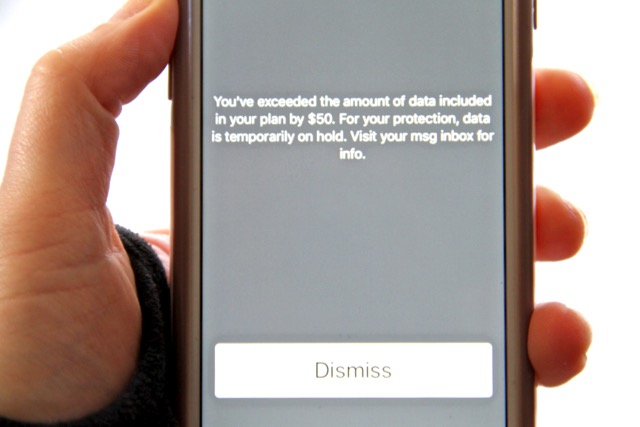 Between travelling and using my personal hotspot while hanging out at my parents' wifi-less home on a few occasions, I managed to max out the data limit on my phone, and they cut me off as a result of it. That meant no browsing social media while I was out and about, no compulsive e-mail checking, and no texting friends [since I do most of it through iMessage] 😥 Guys… I know they say disconnecting is great and all, but… it kind of really sucks… especially on days where I was out and didn't have access to a wifi zone for 6+ hours. Thankfully my new billing month started and I have my data back, because my phone was basically dead weight for about a week and a half there.
4. Speaking of the phone, did you guys see the new emojis that came with the latest iOS update?!?! There's over 150 of them, including the cheese one that everyone was obsessing over, a unicorn (my fave!), and even the middle finger 😆 Definitely an update worth getting.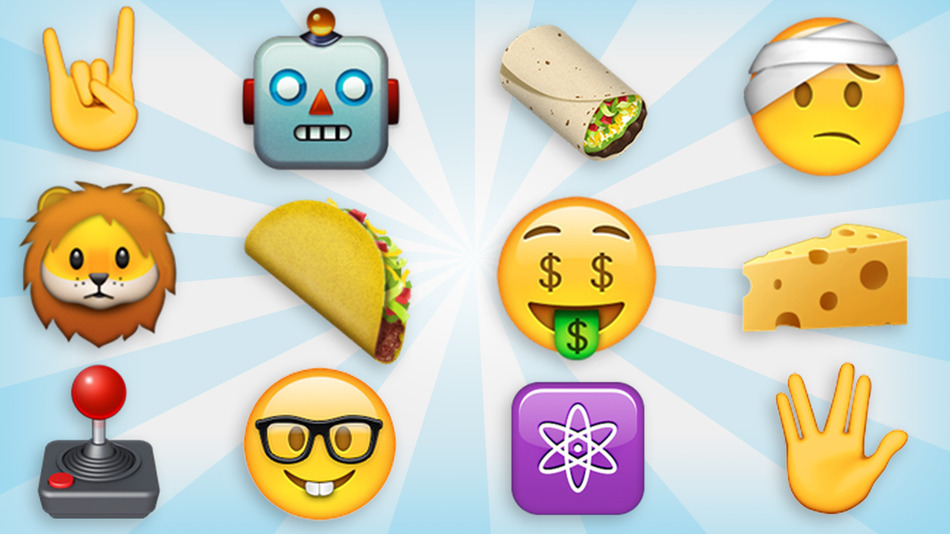 [source]
5. And guess who finally jumped on the Snapchat bandwagon?!? Mmm hmm. I probably should have done it a lot sooner considering someone took the social media handle I use for all my other accounts, but better late than never, right? I feel like Snapchat is a great way to share some of the behind-the-scenes stuff that doesn't make it on the blog or Instagram, so follow me at runningspoons if you'd like to see more random real life happenings.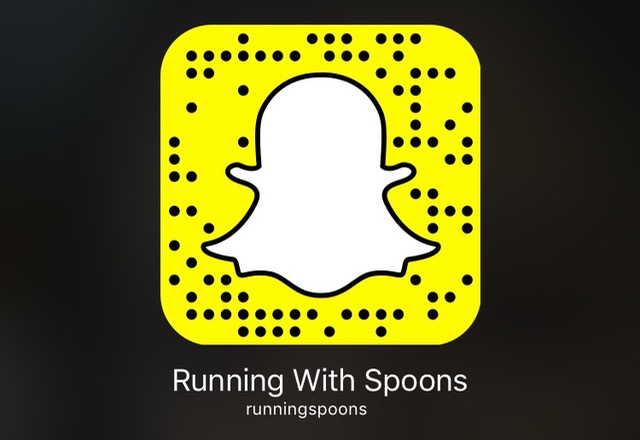 6. You'd probably see me snapping about my newest addiction…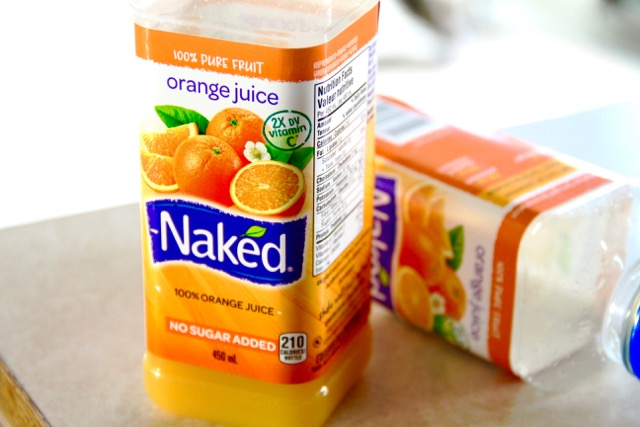 Naked juices. I know they (whoever "they" are) say that you're supposed to avoid juices and eat whole foods instead, but sometimes nothing hits the spot like a cold and refreshing juice. And if it hits the spot then it satisfies, and if it satisfies then it means you're not eating 3x the amount of something else and still feeling munchie. I see this all the time with people trying to stick to 100% clean eating… They won't let themselves have the cookie they want, and end up eating twice as much in crackers or rice cakes instead. But that's a rant for a whole other post…
7. The post! Don't you hate it when this happens?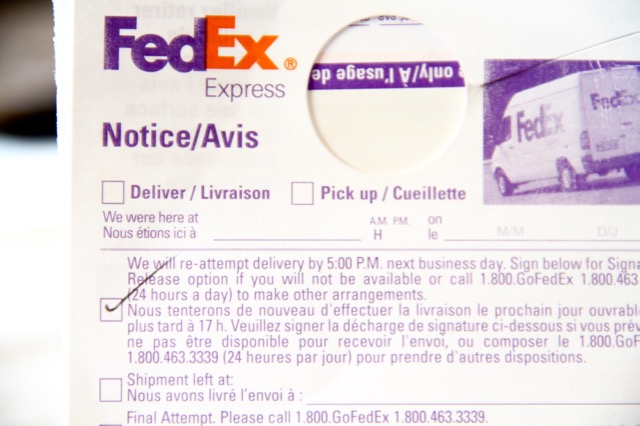 You miss the UPS or FedEx guy and then get a ten hour time window for when he'll be coming back. Welcome to being a prisoner in your own home, because you can't even run to the grocery store across the street to pick up milk in the off chance that that 5 minute window is exactly when he chooses to show up. Luckily mine came around 11am…
8. … and he came bearing gifts!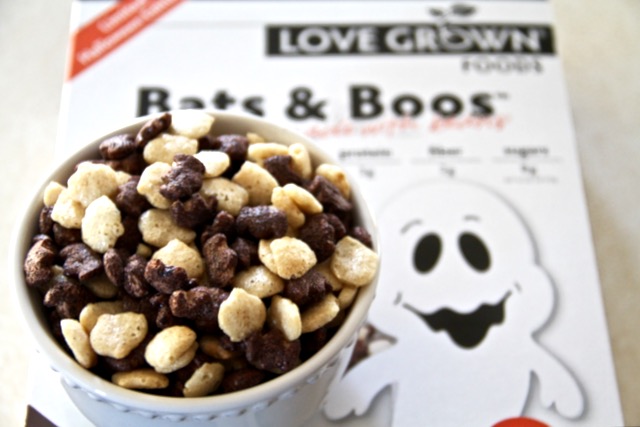 As an ambassador for Love Grown Foods, I'm super lucky to be able to try out their limited edition holiday products, and these Bats & Boos are just too.freaking.CUTE. You can find them in select stores, so keep an eye open and definitely pick up a box (or 5).
9. On that note… it's Halloween this weekend! And that came out sounding way more enthusiastic than I actually feel. It's been a good handful of years since I've really paid much attention to Halloween, and I don't have any plans this year other than keeping up the annual tradition of watching The Nightmare Before Christmas and subjecting myself to the potential horrors of these Bean Boozled jelly beans. I'll let you know how things go next week. Maybe I'll even Snapchat it 😉
10. And before I say bye and tell you to have an awesome day, take a second to read this…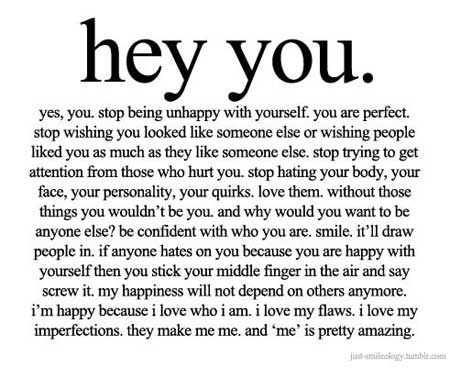 [source]


No questions… just tell me whatever comes to your mind! 😀
More places to find me!
E-mail — [email protected]
Twitter — runwithspoons
Facebook — runningwithspoons
Pinterest — runwithspoons
Instagram — runwithspoons
Bloglovin — runningwithspoons