Happy #thinkingoutloud Thursday! No idea what I'm going on about? Click here!

1. Firstly and foremostly, happy birthday to this little lady right here!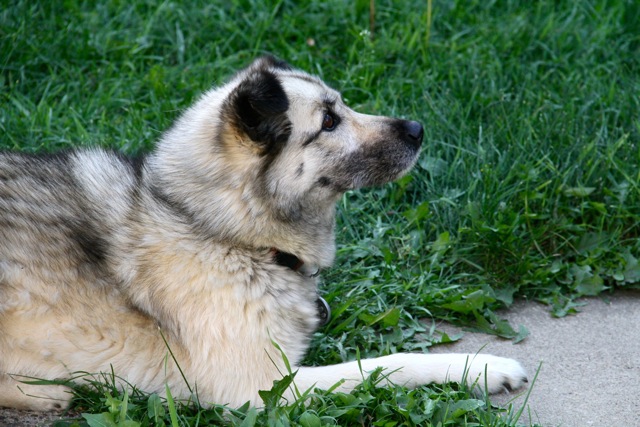 And by "little lady" I mean nothing of the sort. Kaiah turns fourteen today… or at least somewhere around today. I kind of had to randomly pick a birthday for her since I adopted her from a litter of strays and the shelter had no idea when she was born either. Fun fact: Kaiah's "shelter name" was Aero, and her brothers/sisters were named Snickers, Mars, Reese, and Hershey.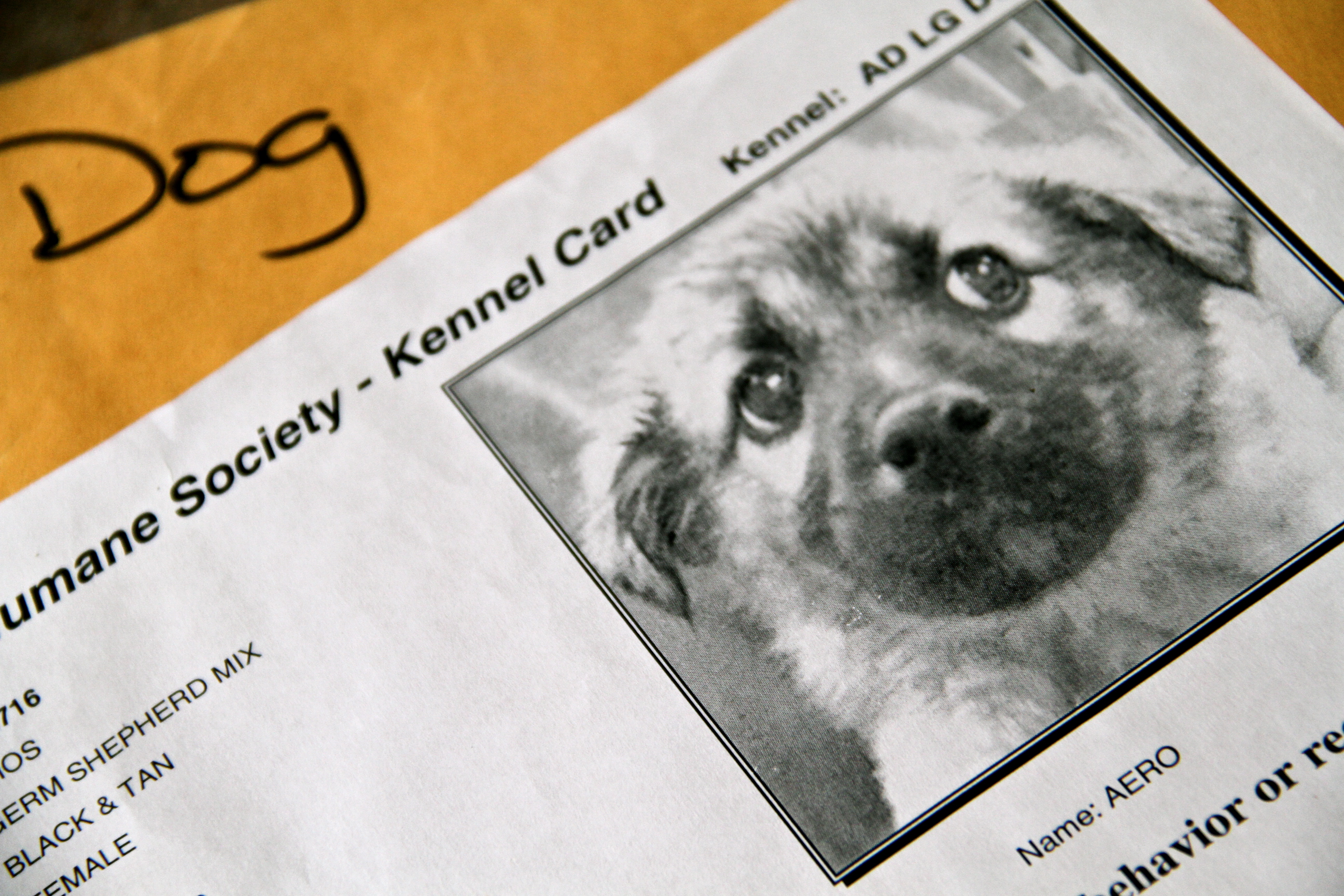 2. Speaking of birthdays, guess who (read: what) turns a whopping 3 years old exactly one week from today. Spooooooooons!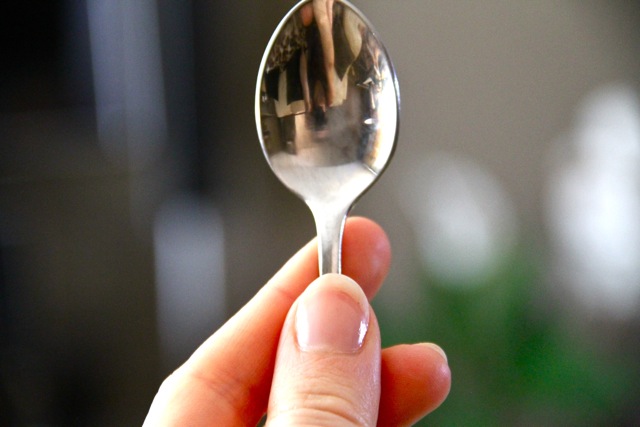 And by that I mean the blog 😉 Here's where I insert the customary "I can't believe it's been that long," and "I never thought blogging would become what it has for me," but I really can't believe it, and I definitely never saw it coming when I randomly decided to start sharing my thoughts on the internet all those years back. We'll talk more about it next week, though — I'm still trying to work out the details in how I want to approach it [because I almost completely forgot that it was my blogiversary.]
3. Actually, one thing I will say about blogging is that it does all manner of strange things to my brain. Case in point: I'm almost never sure of what day of the week it is because I'm always thinking days in advance… Like I'm physically writing this on a Wednesday, but mentally treating it like it's a Thursday. The same thing happens for my months… I try to content plan a month or two in advance, which means that I'm already thinking about September and October and all the pumpkin and apple recipes I'm going to throw at you. I hope you're ready.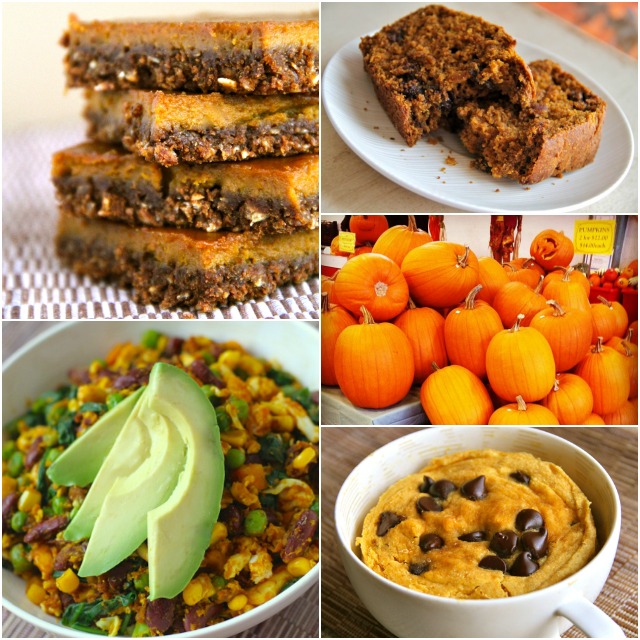 4. In other news, my parents finally got the keys to their new home earlier this week, which means doomsday (read: moving day) is right around the corner. But it's hard to look at it that way when this is the key they gave me 😆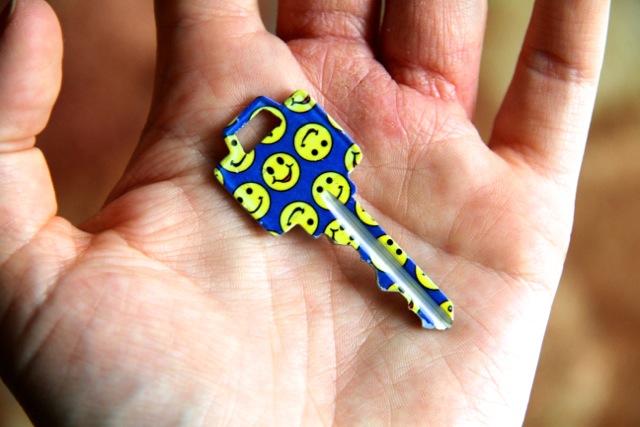 I think I've come to terms with the fact that the home I lived in for 25 years of my life is going to be taken over by strangers. I just hope I can remember not to accidentally show up on their doorstep when I try to go visit my parents on Sundays. Awkward.
5. Remember all my fails from last week? And how I mentioned that my Keurig bit the dust and I had to resort to drinking instant coffee? I guess it just needed a few days off because it randomly started working again. I ran vinegar through it and descaled it just to be sure, so fingers crossed that I don't run in to any more SNAFUs… especially since I'm out of instant coffee.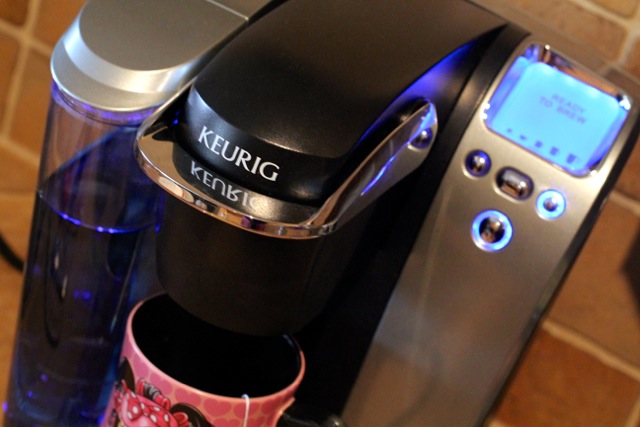 6. Speaking of fails [and vinegar], my fruit fly situation is no longer a situation… which is a good thing because having my kitchen smell like vinegar was slowly killing me. I'll never understand things like salt 'n' vinegar chips.
7. Actually, I probably shouldn't say that because there's a good chance I'll be eating my words in the future. Remember what I said about not being a big fan of black jelly beans? I don't mind then anymore. At first I ate them out of sheer desperation [after running out of all the other colours], but now? I'd go as far as to say that I kind of like them…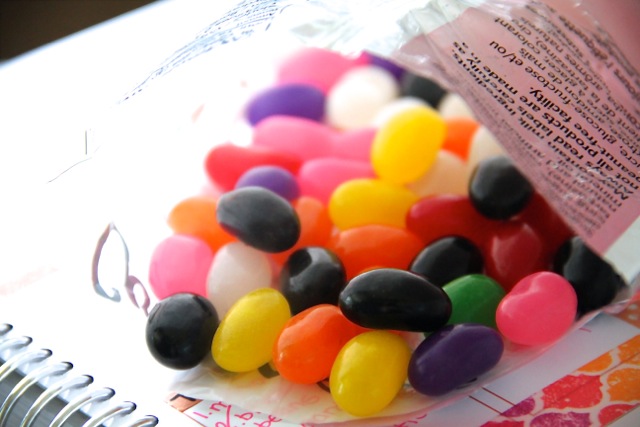 8. Why does this always happen to me?!?! 😡 😡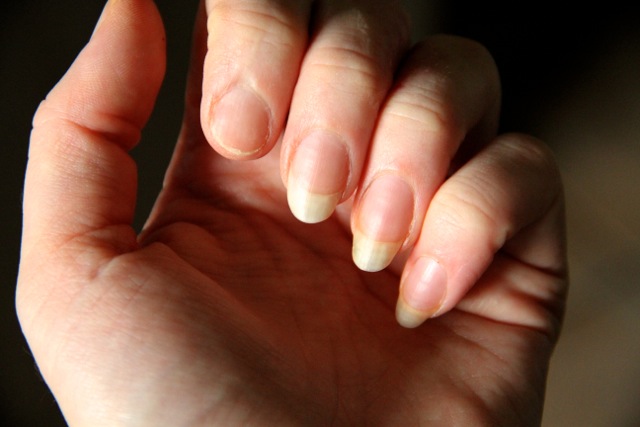 Spend weeks growing a nice set of nails, and then have all your efforts go to waste in the 1 second it takes you to stub your finger on the door handle to the fridge and break one off… That finger's just unlucky in general, though. See the huge scar running down from the nail? I can't actually remember how I did it, but I do remember ripping my finger open when I was little and the nail falling right off. I guess, in comparison, breaking one isn't that bad…
9. And don't worry, I haven't forgotten….



1. Admit it… you totally didn't see that last one coming 😆
2. And here's a girl who's never even purchased a single jar. Apparently I'm missing out.
3. Now that's some serious work ethic. I wonder which episode it was…
4. But the real question is… is there a 'C'?!
5. Mmm hmm. Try explaining that to the next person you flip off…
10. Have an awesome Thursday! Make it an awesome one 😀


No questions… just tell me whatever comes to your mind! 😀
More places to find me!
E-mail — [email protected]
Twitter — runwithspoons
Facebook — runningwithspoons
Pinterest — runwithspoons
Instagram — runwithspoons
Bloglovin — runningwithspoons