Happy #thinkingoutloud Thursday! No idea what I'm going on about? Click here!

1. Hi friendly faces! We're doing something different for ToL today. You guys know I'm a sucker for a good survey, so I knew I had to ninja the "Questions Nobody Asks" tag when I saw Alison do it. The original was a little on the long side (43 questions!), so I picked a few random ones to keep with ToL style. I needed some questions to direct my thoughts today, because my brain feels like it's running on autopilot. So here we go…
2. Do you take the shampoos and conditioner bottles from hotels? No. This is actually one I can't really understand because those suckers are horrible. Seriously. My hair ends up looking and feeling like something between a knotty rat's nest and hay whenever I use them, which is okay in a pinch but not really a look I want to be sporting on a regular basis. I do take bathroom selfies in hotels, though… #fortheblog.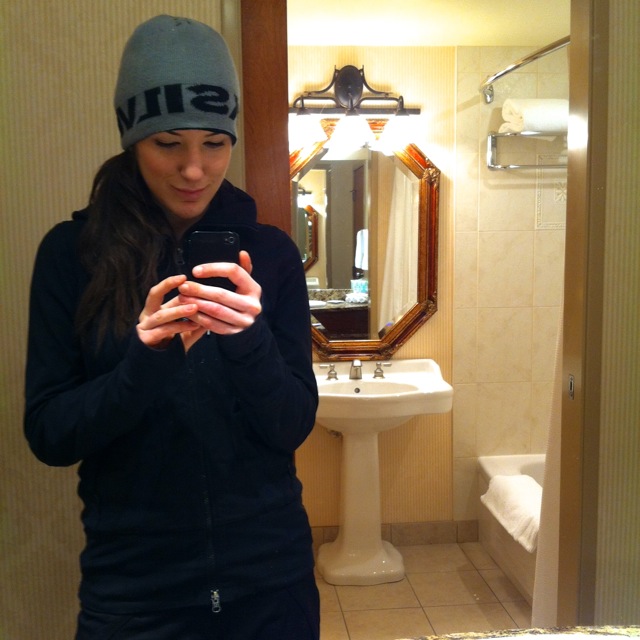 3. When you were a kid, what did you want to be when you grew up? Oh geez… a lot of things. I remember wanting to be a vet before I found out they had to put down animals. Then a scientist (??). Then a race car driver. Then a makeup artist. Then a psychologist. Then a writer. And now I'm a blogger, health coach, and soon-to-be holistic nutritionist. Can't say I saw it coming, but it turned out better than I could have imagined.
4. Do you sleep with your closet doors open or closed? Closed! Omigosh, closed. My bed sits in such a way that I end up staring straight into my closet when I lay down… which is kind of creepy when it's dark and you're looking into a pitch black hole of nothingness just waiting for something to come flying out at you. The same thing goes for sleeping with any part of me hanging over the edge of the bed — just can't do it. And yes, I'm all of 30 years old.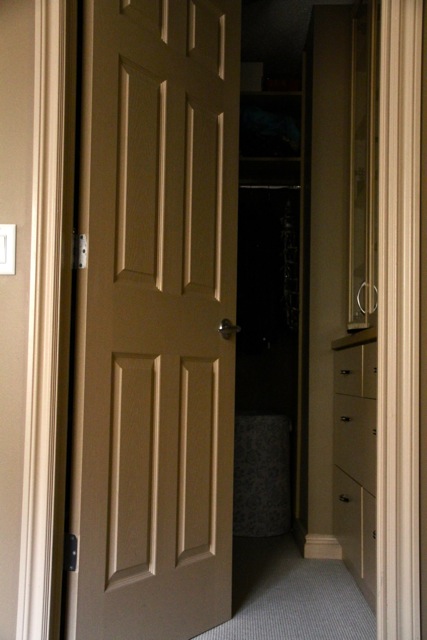 5. Do you still watch cartoons? I was going to say no since I don't exactly sit on the couch in my PJ watching Saturday morning cartoons with a bowl of Fruit Loops in my lap, but then I remembered the fact that the last two movies I saw in theatres were [technically] cartoons. Pair that with my ever-growing Disney collection, which I still occasionally watch from time to time, and yeah… I guess I do. What can I say? Big kid at heart.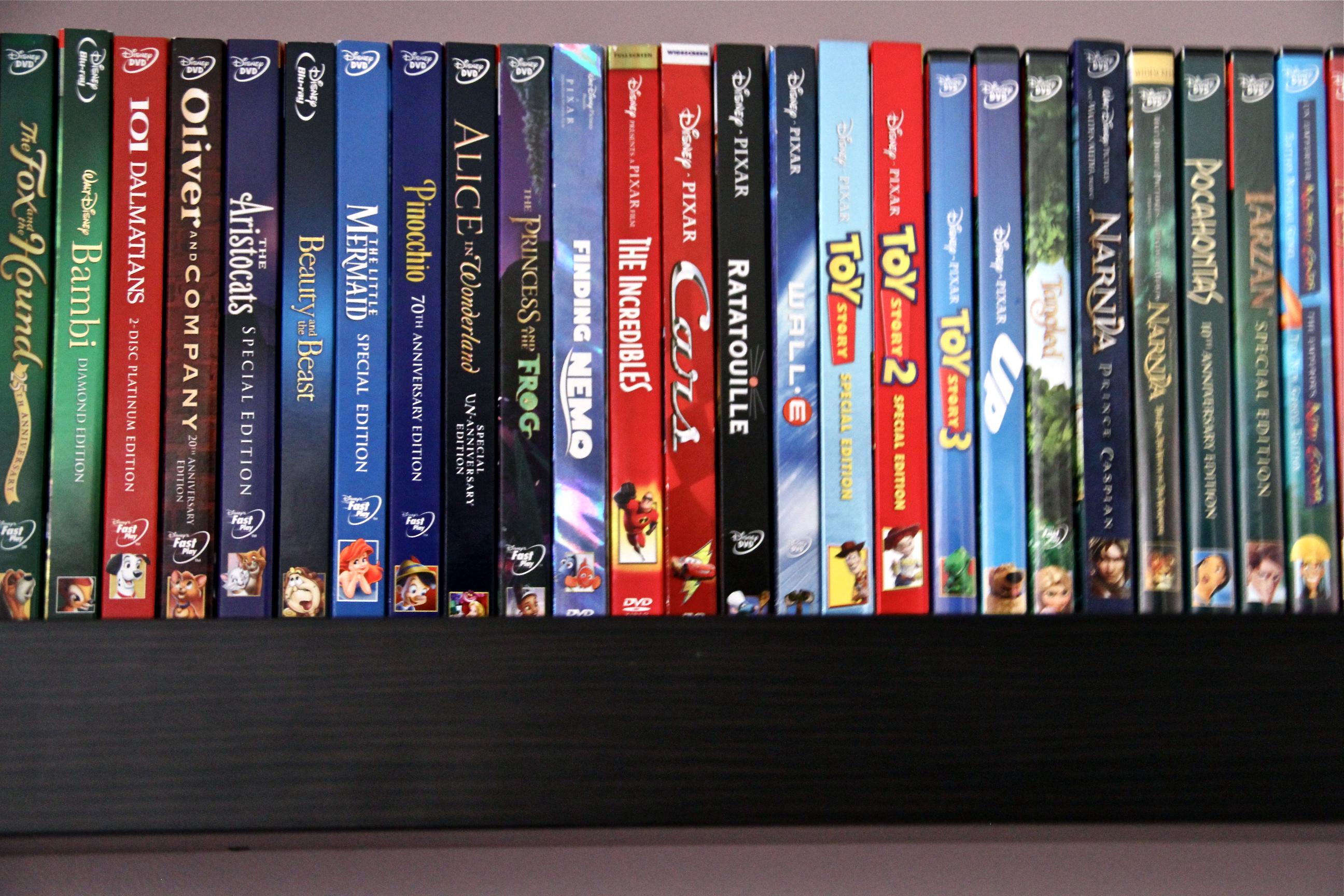 6. When was the last time you wrote a letter to someone on paper? Uhm. Is it sad that I can't even remember? I'm guessing it was probably something like 10+ years ago when I was still in high school and wrote letters to my best friend while I was bored in class. It kind of makes me sad to see those old school forms of communication fading away, but then I ask myself why I never take the time to do something like write a letter, and yeah… I can't come up with a better answer than "it just takes too long."
7. What is your song of the week? Angels Fall by Breaking Benjamin. I really liked these guys back in the day, so it was good to see them get back together after breaking up for a few years.
[youtube="https://www.youtube.com/watch?v=hVl5MtdodLU&w=640&h=427″]
8. What was the best prank you ever pulled off? So this one time we poured a bag of flour into the air vents of a friend's car so that, when he turned on his AC, all the flour shot out in his face and covered the entire interior. Needless to say, he was none too pleased with us for a couple of weeks after that, but at least we picked up the cleaning bill 😆
9. Do you always smile for pictures? Nope. I actually feel more comfortable not smiling for pictures, but I also don't want to come across with permanent RBF so I'll pop out a smile 83.5% of the time. Otherwise I end up looking a little something like this…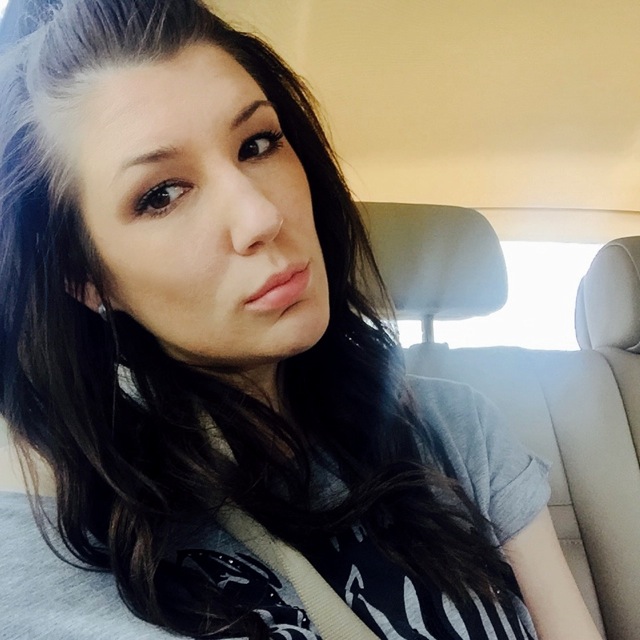 10. How do you relieve stress? Usually one of 4 things: going for a drive, playing video games, sweating it out, or blasting my favourite music and dancing around. As much as I'd love to be able to meditate or do something calm and quiet to relieve stress, I've found that I need something fast-paced that requires all of my attention so that I basically forget about whatever it is that I'm stressing over. It works wonders.


No questions… just tell me whatever comes to your mind! 😀
More places to find me!
E-mail — [email protected]
Twitter — runwithspoons
Facebook — runningwithspoons
Pinterest — runwithspoons
Instagram — runwithspoons
Bloglovin — runningwithspoons