Happy #thinkingoutloud Thursday! No idea what I'm going on about? Click here!

1. The other day, my mom (aka: Spoons' biggest fan) asked me why I never really write any serious posts any more. "You used to write such thoughtful and personal posts," she said. "Now the last one I remember you writing is the one from your birthday." Well dang, Mom… way to call me out on it 😯 She's right, though — I definitely don't do as many serious posts as I used to… but it's not something I really ever made a conscious effort to change. See, I first started blogging while I was recovering from my eating disorder, and back then I used blogging as a way to work through my own struggles or voice my thoughts about things that really bothered me… which was a lot when it came to anything food/fitness related. But now? I find it harder and harder to get riled up about stuff like that. Maybe it's because I've moved on and left most of those things in the past, or maybe it's because I've gotten more and more easy-going as I've gotten older… whatever the case may be, I just prefer to keep things a little more lighthearted around these parts.
2. That way I can talk to you guys about that warm and fuzzy feeling that comes with slicing into a perfectly ripe avocado…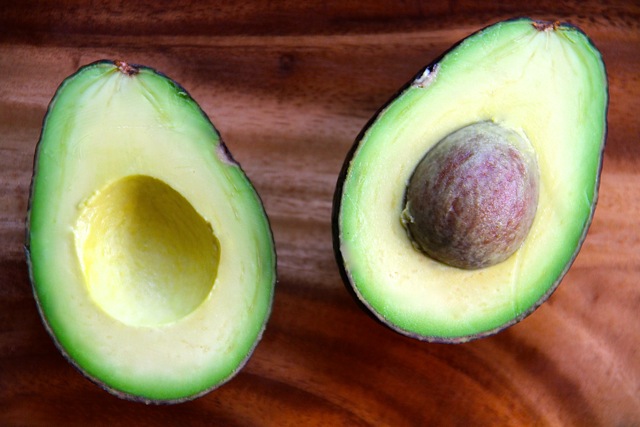 3. Or tell you that I've become hopelessly addicted to jelly beans and that I'm having the hardest time finding them out of season (read: not during Easter). The other day I made an emergency run to the store to restock, and these were the only ones I could find…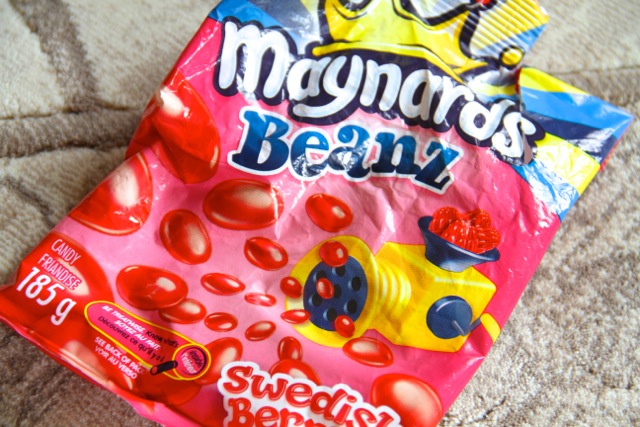 I had never had them before, and was a little hesitant to take them home because I'm not the biggest fan of Swedish berries to begin with. But I was desperate. And they were delicious #winning.
4. Not so delicious was this sucker right here…
Now, I love salsa. Adore it. So much so that I'll sometimes just eat it straight from the jar with a spoon. But I'm also a wimp when it comes to anything hot or spicy, so it has to be mild salsa… and this was medium. I didn't even notice when I grabbed it from the shelf, and I totally blame that on the fact that the lid was green. I'm used to medium salsa having orange/yellow lids, so I grabbed this jar without even checking the label. Turns out this particular brand just uses different shades of green for all their jars. Grumble.
5. So they finally did it — Mom and Dad are moving house. I'm pretty sure I mentioned a little while back that my parents were kind of, sort of looking around for a new house? Well, they found and bought one a few months back and they'll be moving in about a month. Sigh. I know it doesn't really affect me since I don't live at home anymore, and I'm happy that they're getting a nicer home, but I'd be lying if I said that saying goodbye to the house that I grew up and lived in for something like 21 years wasn't a little hard to choke down. I mean… someone else is going to be sleeping in my room. Playing in my backyard. Cooking in my kitchen. Ugh. I just can't. Next thought…
6. This one is for my fellow kids of the 90's… Remember the song Zombie by The Cranberries? I randomly came across this remake-ish version of it, and I have to admit that it's kind of catchy…
[youtube="https://www.youtube.com/watch?v=vn1z5mlzF-U&w=640&h=427″]
7. But I think I'm going to end it at 7 today since there were a few wordier thoughts and I don't want to make these random ramblings too long. I really loved the change in schedule last week, so I'll see you crazy cats on Saturday with a new breakfast recipe!


No questions… just tell me whatever comes to your mind! 😀
More places to find me!
E-mail — [email protected]
Twitter — runwithspoons
Facebook — runningwithspoons
Pinterest — runwithspoons
Instagram — runwithspoons
Bloglovin — runningwithspoons