Happy #thinkingoutloud Thursday! No idea what I'm going on about? Click here!

1. So I was totally planning on doing a little Vegas recap, ToL style, until I started looking through my phone and realized that I barely took any pictures while I was gone. Oops. Are you guys as bad as I am with that kind of thing? I mean… I like looking through old pictures every now and again, but I usually have to ninja them from other people because I always forget to take them myself. And it's even worse when I'm with family or friends — then the phone barely ever comes out at all. I'm still trying to decide if that's a good thing or a bad thing.
2. That being said, I did manage to snatch some pics of the conservatory at the Bellagio…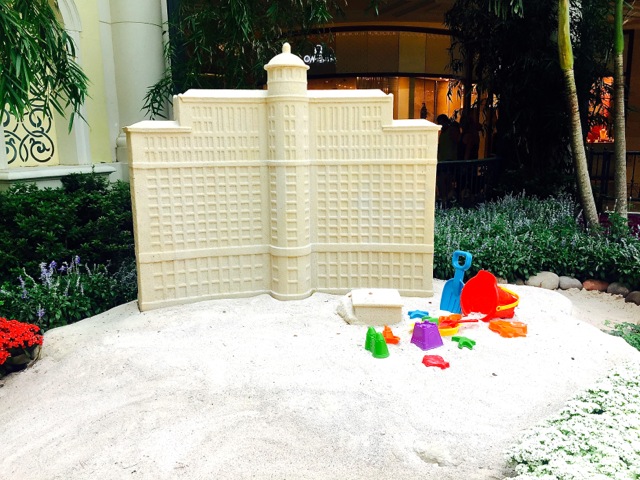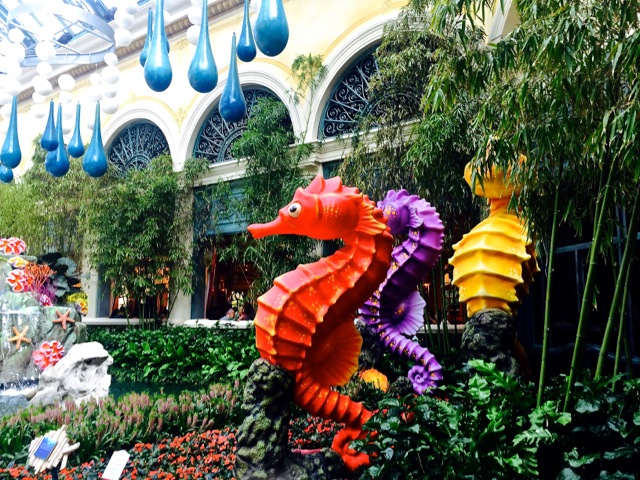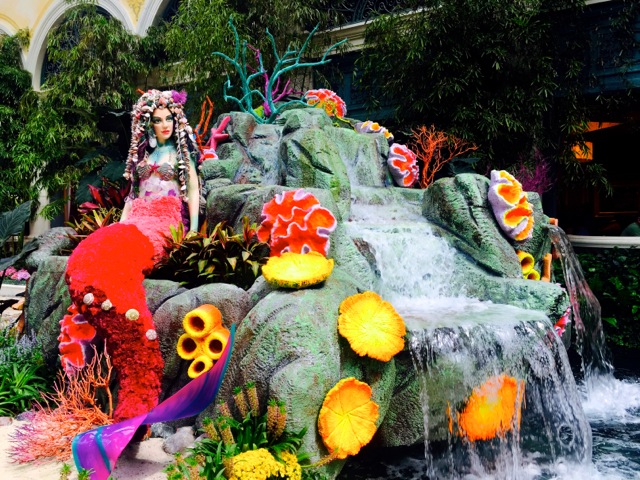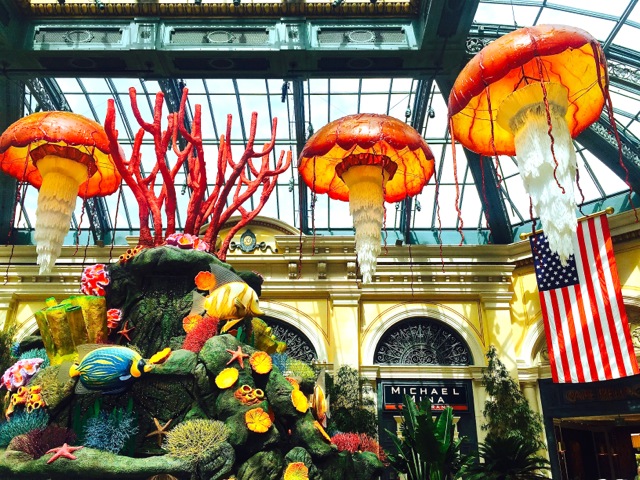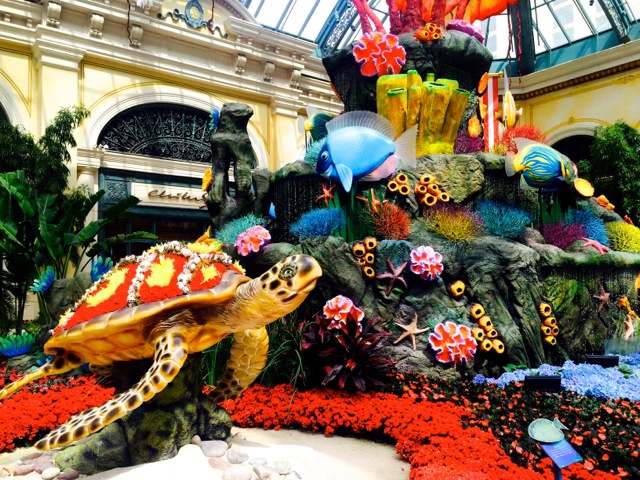 3. And then this random dress made out of flowers… which I imagine would smell nice but be a pain in the butt to maneuver in.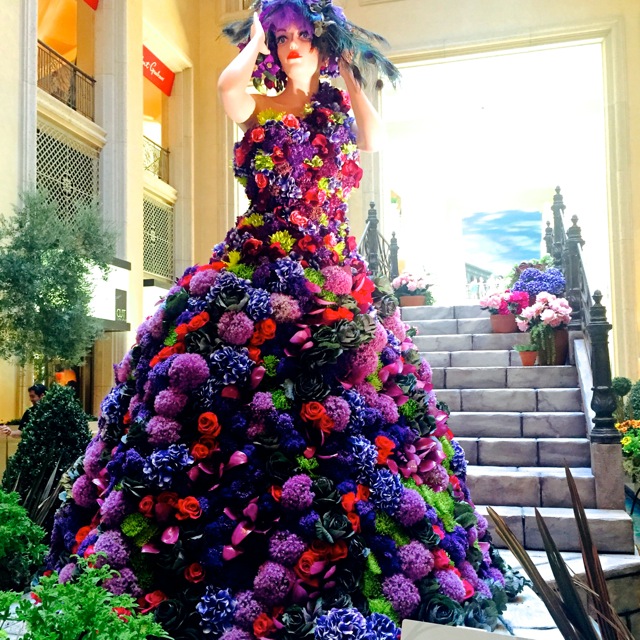 But other than that and about 20 pictures of fireworks and fountains, what happened in Vegas is just going to have to stay in Vegas. Apparently.
4. Oop. Lies. I found this one…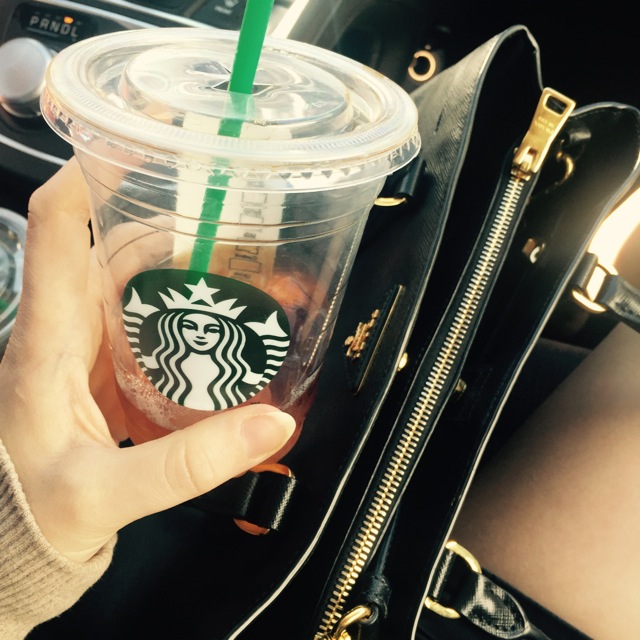 Apparently I thought it was important to document the fact that I had iced coffee…probably because I'm pretty sure I've mentioned on a few occasions that I'm not the biggest fan, but there was no way that you'd catch me drinking hot coffee when it was 42C (108F) outside. I also had to make an exception to my 1 coffee a day rule… mainly because I haven't managed to get to sleep before 2 AM for about 2 weeks now. Oops.
5. That being the case, coffee and high-energy music have been getting me through the days. Currently very much obsessing over this song. I dare you to listen to that and not start dancing around in your chair… which may or may not be what I'm doing as we speak…
[youtube="https://www.youtube.com/watch?v=ZEInlYjVFzk&w=640&h=427″]
6. Actually… confession: it's been coffee, high-energy music, and jelly beans. Speaking of which, someone really needs to tell me who thought it'd be a good idea to stick black liquorice jellies in the last bag I picked up…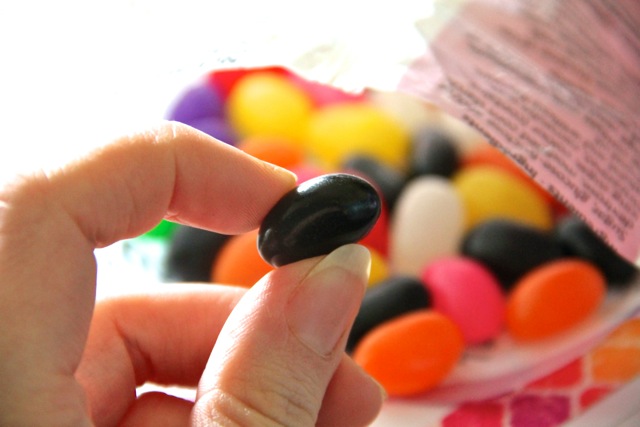 No offense to anyone who likes black liquorice, but it's definitely not my cup of tea. You're more than welcome to come have mine — I have a nice pile going for you.
7. And before you go raising your eyebrows at my sugar habit (which really isn't that out of hand and actually makes me feel pretty good [contrary to popular belief]), I'm still keeping things balanced with veggies and exercise on the other end of the spectrum. Actually, I recently picked up a new pair of shoes which I'm all sorts of in love with.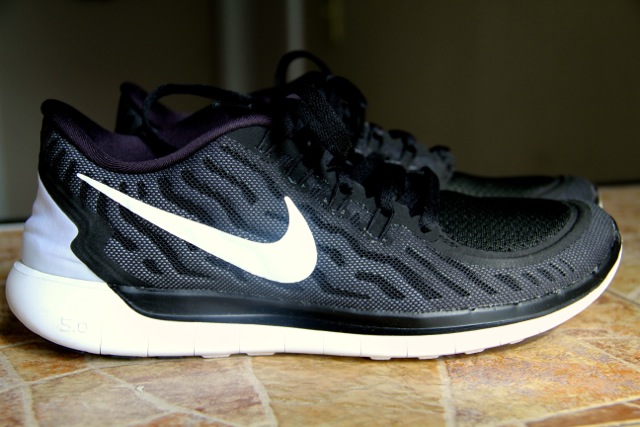 I know Nike Free's may not be the best shoes for running, but for the gym and random cross training? They're my favourite. So comfy.
8. So hey! Who's going to see the Minions movie this weekend?! I don't really have the best track record when it comes to seeing movies in theatres, but for minions? I think I can make an exception.
[youtube="https://www.youtube.com/watch?v=Wfql_DoHRKc&w=640&h=427″]
9. I've been thinking about modifying my posting schedule a little bit. I normally try to post a recipe or something on Fridays, but that makes Thursdays kind of crazy since I'm trying to read and comment on everyone's ToL posts while juggling my own comments, e-mails, work, and blog writing. I'm going to try switching to Saturdays over the next couple of weeks and see how that goes over.
10. And on that note, I'll see you on Saturday 😀 Have an awesome Thursday, friendly faces!



No questions… just tell me whatever comes to your mind! 😀
More places to find me!
E-mail — [email protected]
Twitter — runwithspoons
Facebook — runningwithspoons
Pinterest — runwithspoons
Instagram — runwithspoons
Bloglovin — runningwithspoons