Happy #thinkingoutloud Thursday! No idea what I'm going on about? Click here!

1. There are weeks where I keep a running list of things I want to talk about during ToL and weeks where I sit down to write without a single clue. This week happens to be the latter, so we're going to fly by the seat of our pants and see where it takes us.
2. We're also going to [try and] include a selfie in each one of these posts because it adds a nice little personal touch, no? (Hi!!!!)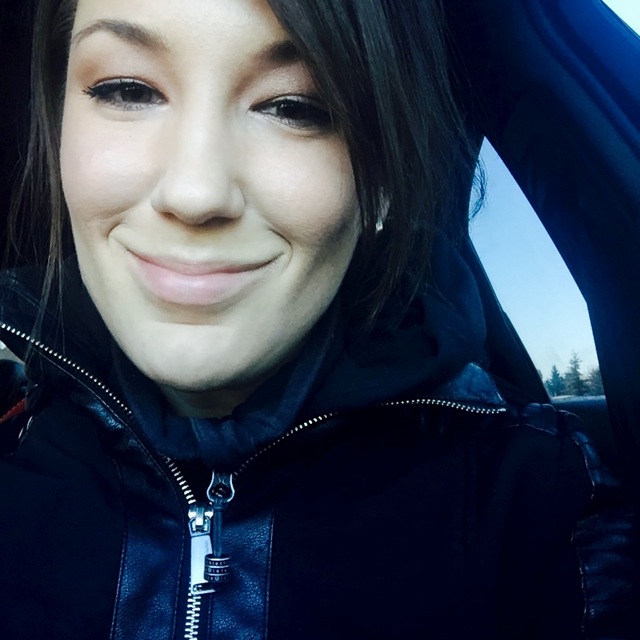 And now we're going to stop referring to ourselves in the the plural form before people start thinking we I suffer from multiple personality disorder. I don't. I swear.
3. Speaking of selfies… you know all the cool and collected coffee selfies I post from my trips to the moutnains? What you don't see is my face after we go over a bump and the coffee comes flying out the little hole and lands all over me…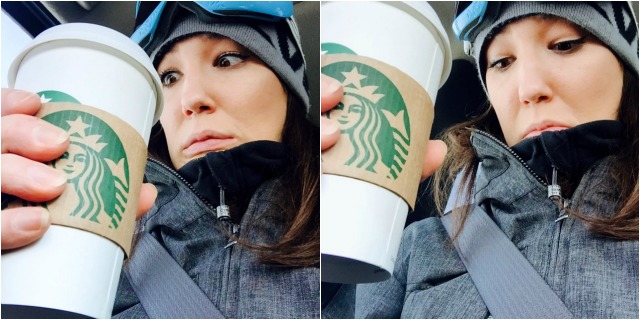 #winningatlife
4. Obsessed with this song. Ob.SESSED. The only thing is that I can't watch the official music video because it makes me all sorts of ragey to see so much over the top objectification of women in the racing industry, especially because that's a world I used to be pretty heavily involved in and I've had to deal with a lot of that nonsense myself. Boycott the song? Pretend the video doesn't exist? Gah! Moral dilemma…
[youtube="https://www.youtube.com/watch?v=cB1Z6NbVEDs&w=640&h=427″]
5. At least picking out a snack hasn't been as big of a problem. I'm seriously crushing on these no-bake carrot cake energy bites that I posted yesterday, and they taste even better after they've been frozen…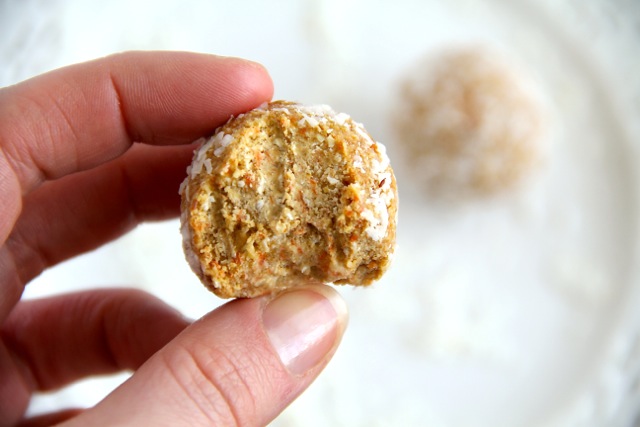 6. I've had to cut back on the amount of potatoes I eat. I went through a phase where I was eating them around 3 times a week, and then I started getting these dull throbbing headaches… which is weird for me since I've never really been one to get headaches. I didn't connect the dots at the time, but I stopped eating potatoes and the headaches went away… then I had them again and the headaches came back. I can't say that potatoes were 100% responsible, but it would make sense since they're nightshades and can trigger things like migraines and joint pain in some people. It makes me sad, though…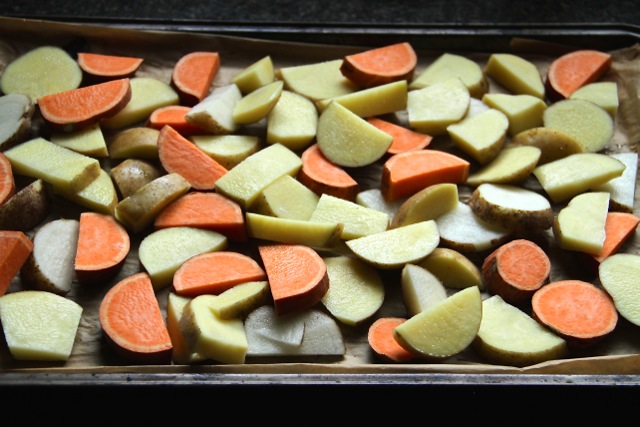 7. You know what else makes me sad? Going to the mountains and not being able to snowboard. My back is feeling about 95% better now, but I'm still bitter that it had to pick that exact weekend to act up. I couldn't even go skating on the frozen lake on the off-chance that I'd lose my balance, flail my arms around to steady myself, and pass out from the pain that sort of thing would cause in my shoulder. And the worst part is that I won't be able to go again for at least another month 😥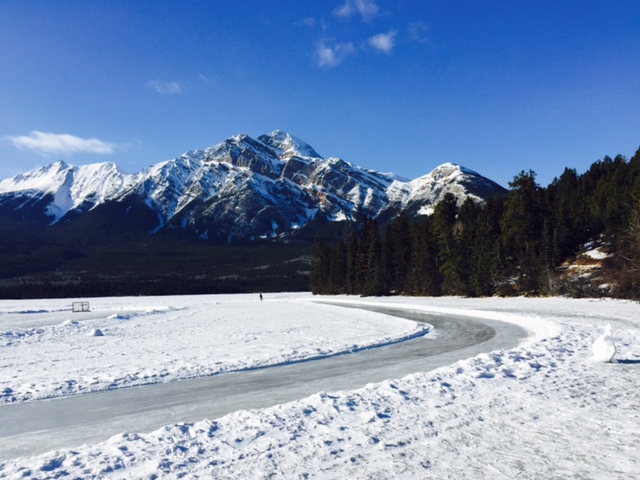 8. Buuuuuut I really can't complain since I'll be heading to Maui in a week (omg!!! *happy dance*) If anyone has any recommendations of must-see places or must-do things, I'd really love it if you could share them with me! I've been spending a lot of time on sites like GoHawaii and checking out the top attractions, but I'd rather hear about someone's personal experiences.
9. And on that note… Happy Thursday, friendly faces! Rock some socks off today 😀


No questions… just tell me whatever comes to your mind! 😀
More places to find me!
E-mail — [email protected]
Twitter — runwithspoons
Facebook — runningwithspoons
Pinterest — runwithspoons
Instagram — runwithspoons
Bloglovin — runningwithspoons