Happy #thinkingoutloud Thursday! No idea what I'm going on about? Click here!

1. Before we begin, let us observe a moment of silence for the latest of my nut butters to meet its doom…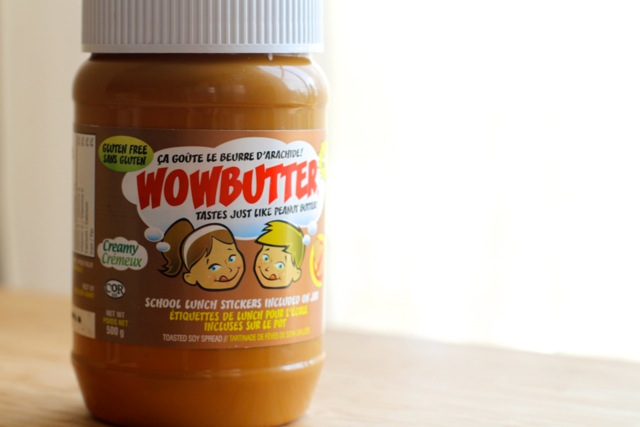 You were too young, Wowbutter… far too young. But despite your short time in this world, you managed to make a huge difference to at least one girl, so your life was not in vain. 😆 And can we just talk about why they decided to make the colour of the jar the same colour as the nut butter itself? It gives me a false sense of security since it always looks full, even when there's nothing but bottom dwellers left!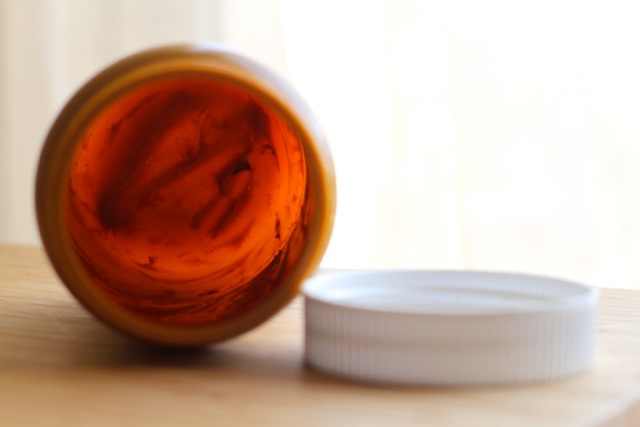 2. Let's keep the food talk going with one of my current obsessions — smoothies. Am I the only one who judges a smoothie based on its ability to hold up a spoon? The thicker, the better! #TWSS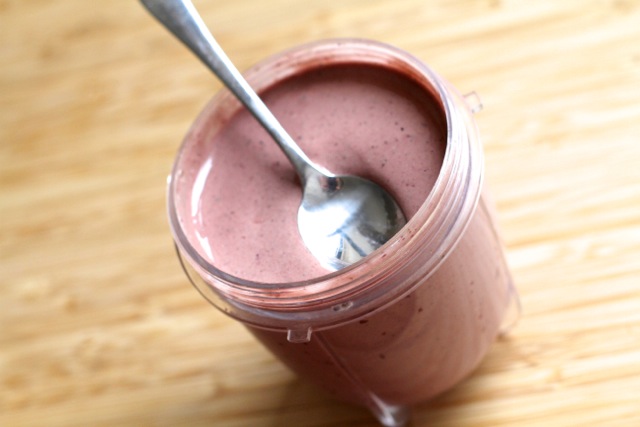 3. And while we're talking about smoothies, someone please remind me to never buy frozen mixed berries again. I felt like I was doing nothing but spitting out seeds the entire time that I was trying to enjoy my drink.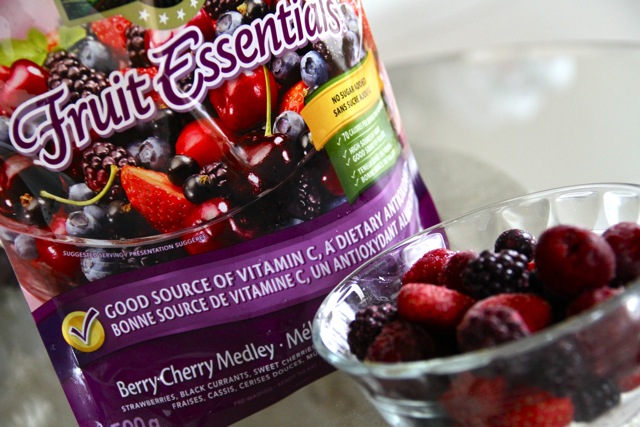 4. Have you seen these?!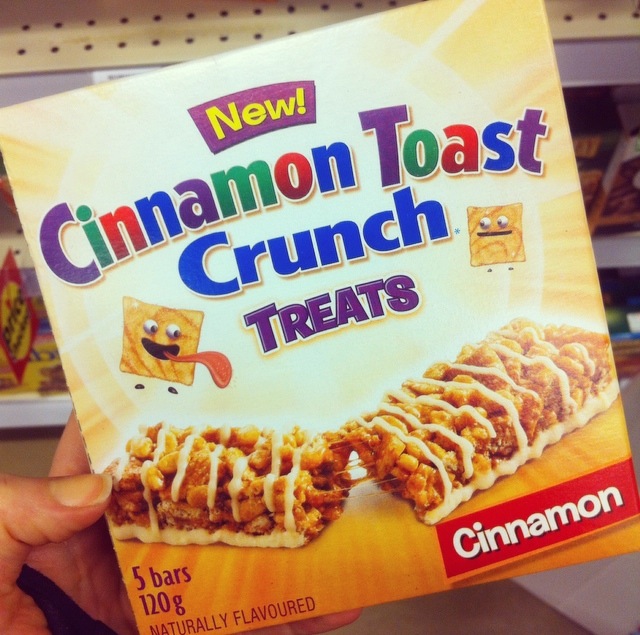 I refuse to believe that anything is better than a classic Rice Krispie Square, but I'm not one to talk badly about anything involving Cinnamon Toast Crunch. It was, and still is, one of my favourite cereals of all time. Also, I almost wrote 'serials'… I wonder what Freud would say about that.
5. I got hit with the most random thought the other day… Does anyone remember pink erasers? The ones that did NOTHING but make a bigger mess of whatever it was you were trying to clean up in the first place? Do they still sell those?!? I remember using them in grade school, and yeah… the introduction of white erasers was a godsend. Also, award for most random thought goes to me.
6. Riddle me this. You guys know I'm back to working in Starbucks; you know I love my booth; and I know that it's a highly desirable spot to sit… which is why I've started going in a little earlier than normal to make sure that I can secure my coveted spot. Well, lately I've been coming across random people who keep asking to sit with me. I thought it was an isolated incident the first time, but it's happened a few times since 😯
What do you say to something like that?!? I mean, I don't want to be a jerk and say no… especially since I don't really care as long as they keep to themselves and don't try to start up a conversation with me while I try to work. The one exception to that was the woman from the other day — she kept nudging my feet and picking her teeth with her finer. It was quite fascinating from a social psychology perspective.
7. While we're on the topic of Starbucks… Oprah has arrived!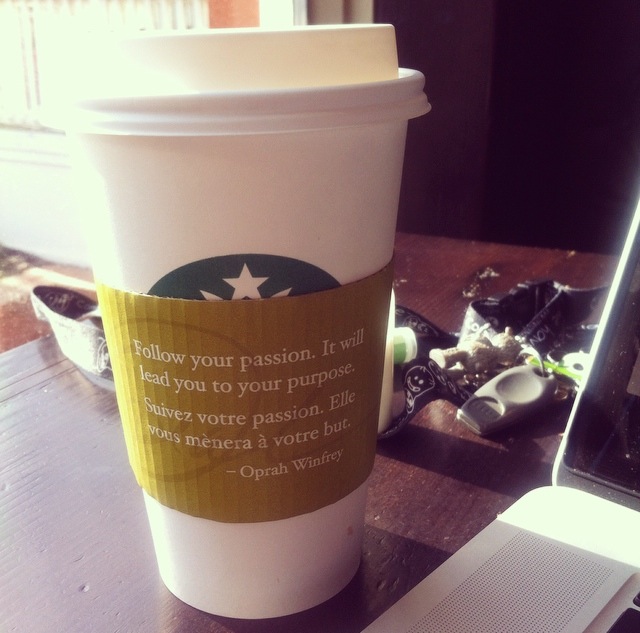 You can now buy an Oprah Chai Tea Latte from Bux, with some of the proceeds from each sale going towards the Oprah Winfrey Leadership Foundation. I haven't tried one yet myself, but apparently it's supposed to be a slightly spicier version of their chai tea latte. Also… I miss watching Oprah on TV. That used to be my after-school thing with Mom. Good times.
8. All this talk of Starbucks lately would make you think that my sort-of-newly-purchased Keurig was getting neglected. Not so. I've recently started using it in place of my electric water kettle to boil water for my tea, and it is perfection. I've figured out the perfect ratio to make the best tasting cups. I'll hit it once with the second to largest size, and then again with the smallest size. So good… every.single.time.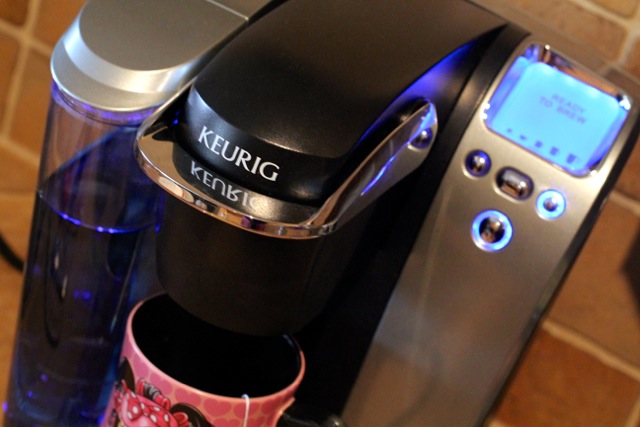 9. I survived the dentist (obviously)! I have some pretty interesting things to tell you regarding what all went down, but that'll have to wait until tomorrow since it has to do with oil pulling and I'm planning to do an entire post on that since so many of you requested one.
10. And on a final note… the universe is laughing at me. I bought a new word search book the other day, and this was the puzzle that I opened up on the morning of my dentist appointment…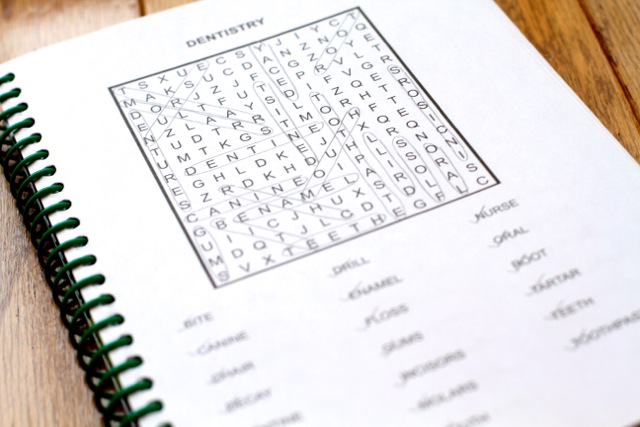 No questions… just tell me whatever comes to your mind! 😀
More places to find me!
E-mail — [email protected]
Twitter — runwithspoons
Facebook — runningwithspoons
Pinterest — runwithspoons
Instagram — runwithspoons
Bloglovin — runningwithspoons