Happy #thinkingoutloud Thursday! No idea what I'm going on about? Click here!

1. Three days later and I think I can finally get up out of a sitting position without feeling like my leg muscles are trying to tear away from their respective bones. A little graphic, sorry, but the DOMS were real after my trip to the mountains this past weekend. It was an amazing time, though! For being an opening weekend so early in the year, the snow was perfect and a good chunk of the mountain was open for riding. Feels so good to be out there again. 10/10 would recommend. Especially if you need something to do to pass the time in the 6 months of winter you get every year. Just saying.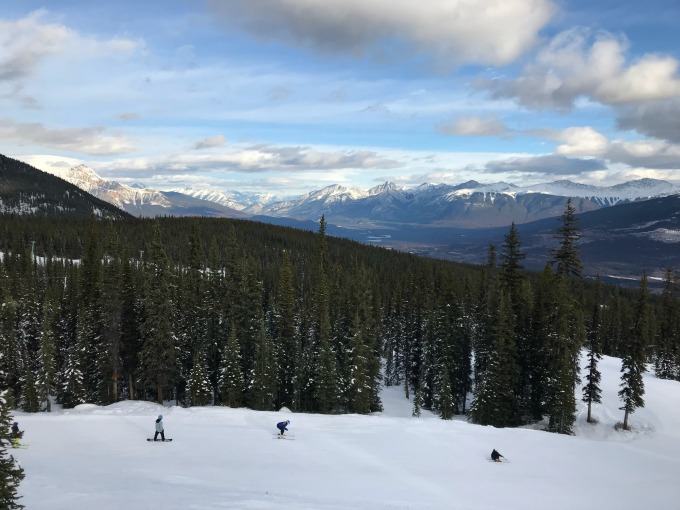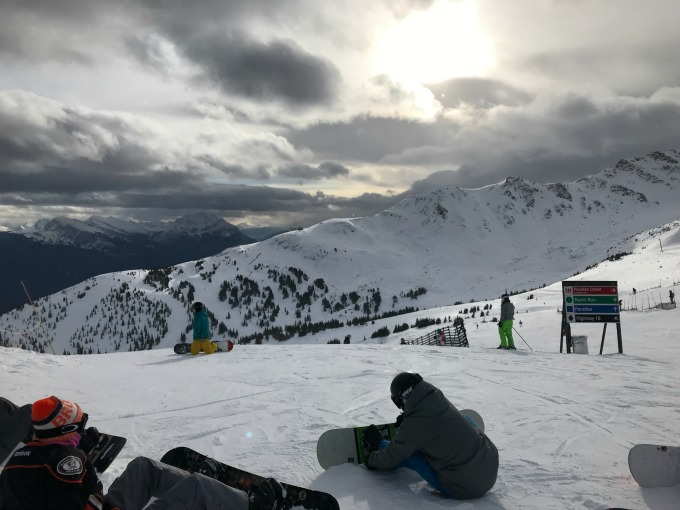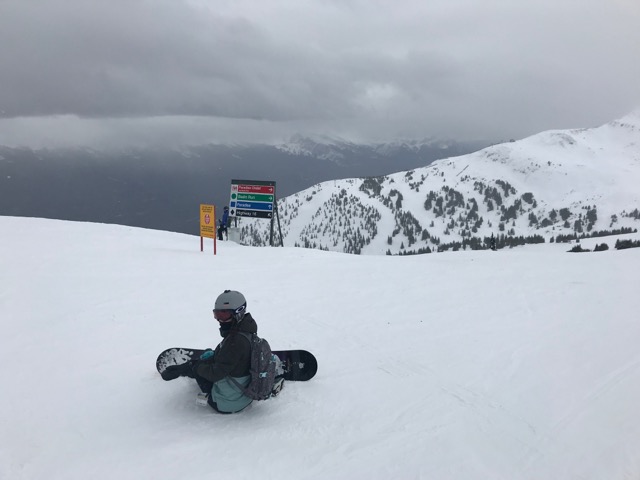 2. The only not-so-great thing was the weather going from sunny to snowy as the day went on. Not in the sense that it got cold and nasty, but the cloudier/snowier it gets, the harder it gets to see the terrain you're riding on. The sky kind of blends into the ground, and everything just looks a flat white… so you don't notice any bumps, dips, or unevenness in the snow. And if you don't notice them, you can't prepare for them. And if you get caught off guard, there's a higher chance that you'll catch and edge and go flying. It's good times.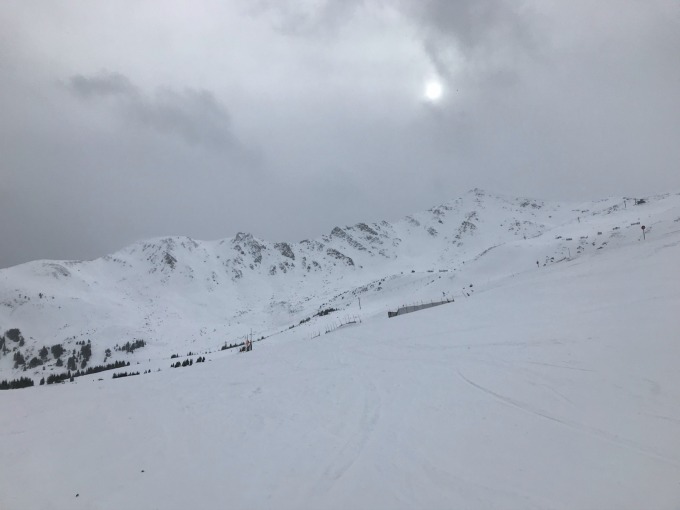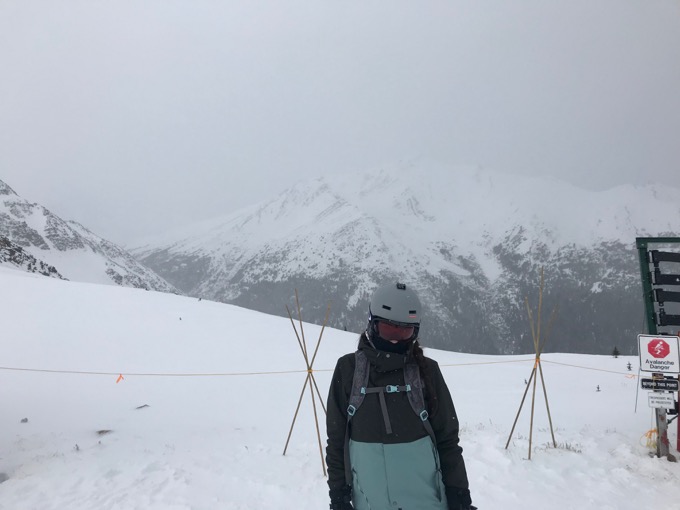 3. Thankfully, they try to help us out by making these special lenses for our goggles that emphasize shadows and create more of a contrast to make bumps easier to see on cloudy days. Mine are a pinkish colour, and they really do help… but when I take them off, everything I see has a greenish tint for about 30 seconds until my eyes adjust again (pic on right edited to sort of show what I see). It's kind of weird.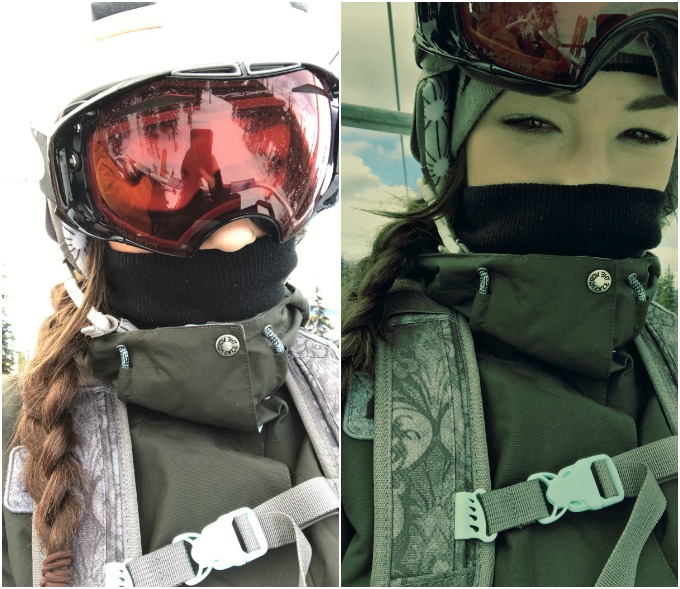 4. Speaking of eyes, something is bugging mine… or at least the skin around them. My eyelids and under-eye area get itchy, red, and dry, so I'm assuming it's some kind of allergy. And the only thing I can think of it being is the new mascaras I've been trying from my Ipsy bags. Everything else I've been using around my eyes has remained the same, so unless it's something way out there like the nail polish I use on my toes (which also hasn't changed), then it's probably time to go back to my staples and ask to stop receiving mascaras in my subscription baggie. Le sigh.
5. And another big 'le sigh' to Starbucks and their red cups that aren't red anymore. Apparently it's because they want to "encourage [their] customers to add their own color and illustrations," which makes perfect sense because of course I'm going to travel to Starbucks with a box of crayons and colour between the lines. Except no. Sorry. I'm not. Instead, I'm going to switch over to McDonald's because not only do they have good coffee, but I kind of like their holiday cups. They remind me of a cozy wool sweater… for some odd reason.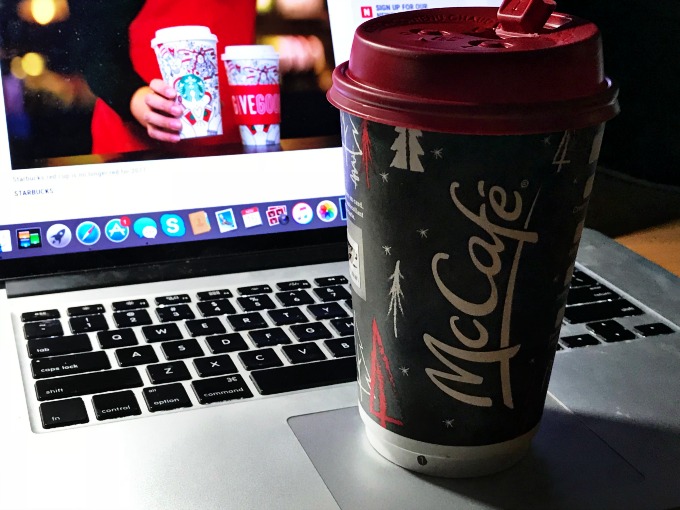 6. But in happier news… we got some cute new emojis! I'm not even sure when this happened, but I do know that I downloaded one of the new updates recently just to get rid of that annoying (1) that pops up over my settings icon, and there they were! The star eyes and monocle man are love.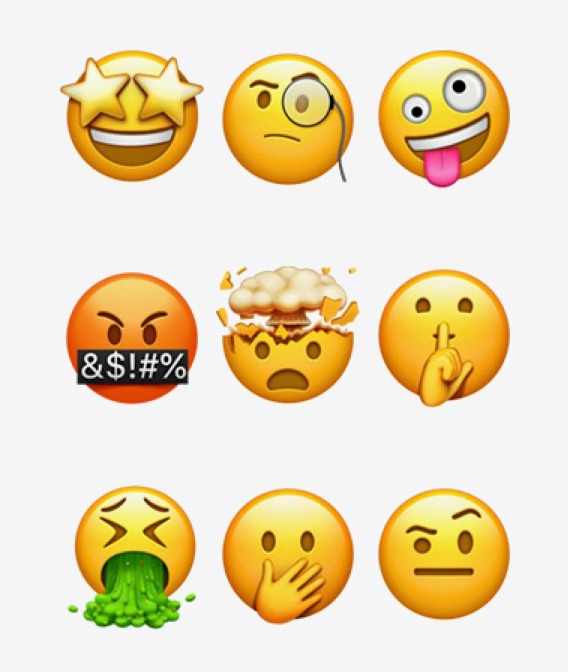 7. Lucky number seven 🙂 Hope you guys are having an awesome Thursday!


Let's chat!
No questions! Just tell me whatever randomness comes to mind!
More places to find me!
E-mail — [email protected]
Twitter — runwithspoons
Facebook — runningwithspoons
Pinterest — runwithspoons
Instagram — runwithspoons
Bloglovin — runningwithspoons
Snapchat — runningspoons