We're definitely not in [Maui] anymore 😯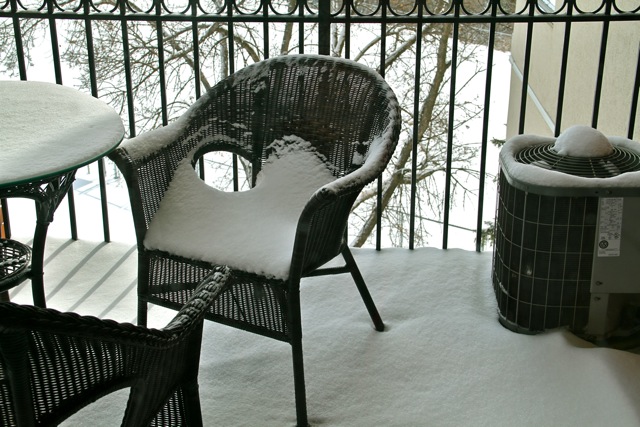 Always true to form, Edmonton decided to grace us with a lovely dump of springtime snow a few days before I got back from my trip, making me miss the warm, sunny beaches of Hawaii even more than I already was. It's funny — this might be the first time [in a long time] that I can actually say that I want to go back, and that I miss being on vacation more than I missed my routine while I was away. I'm usually pretty content with coming home, but now? Take me back!
So do you mind if we (read: I) talk about my trip a little bit? So that I can make myself feel a little better and make you want to hop on the next plane out there? And while you're there, make you want to do this one freaking amazing thing that was probably my favourite part of the entire trip?
You don't mind? Good! Then let's talk about watching the sunrise on Haleakala Crater…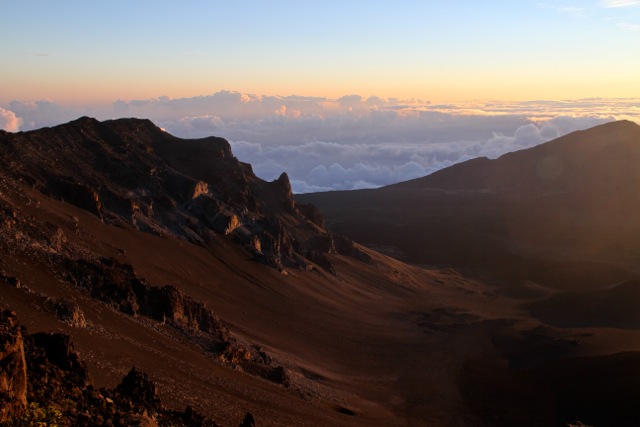 I know it looks like it belongs on Mars, but Haleakala is actually the volcano that forms the majority of Maui, and you can watch the sunrise (or sunset) on the rim of the crater at an impressive elevation of 10,o00 feet.
This was actually what I wanted to do most while I was on Maui (beaches, rainforests, whales, and turtles came after), but I wasn't sure it would happen until we were in car driving up there.
Why? Well… it requires you to wake up at 3 AM, for one thing. We were staying on Ka'anapali beach (west side of the island), which is about a 2 hour drive from the visitor centre on the crater rim. So, a 6:23 sunrise meant leaving the hotel at 4 AM. Good times. In all honesty, though, it's not all that bad if you take jet lag into account. 3 AM Hawaii time was 7 AM here, which is why it's a good idea to make the trip on the first few days of your vacation… before your body starts to adjust to the new time.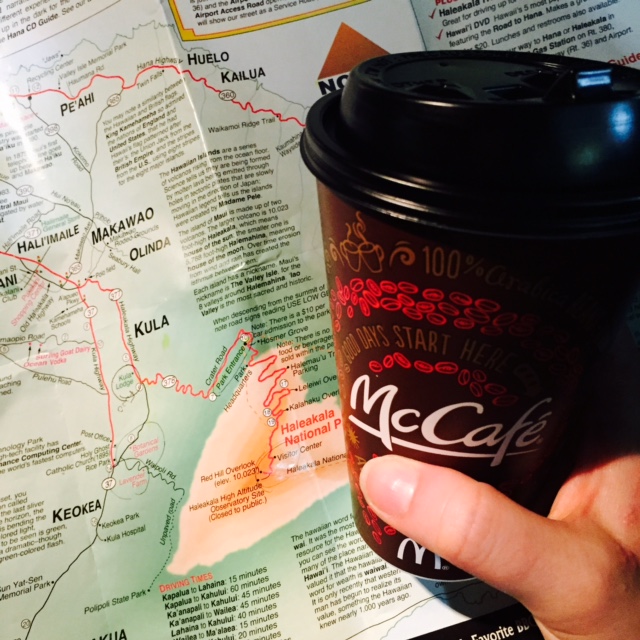 The more difficult part is actually the drive. It's pitch black so you have no idea what's around you, and you're taking countless switchbacks up the crater. And when I say "countless," I mean a lot. You can kind of see the road from the map in the picture above, but that doesn't do it any justice. The road is super curvy, and you might want to pop a Gravol if you're prone to motion sickness.
It's also pretty chilly, with temperatures hovering around 7ºC (45°F) before the sun comes up.
But that doesn't stop tonnes of people from going up there every.single.day…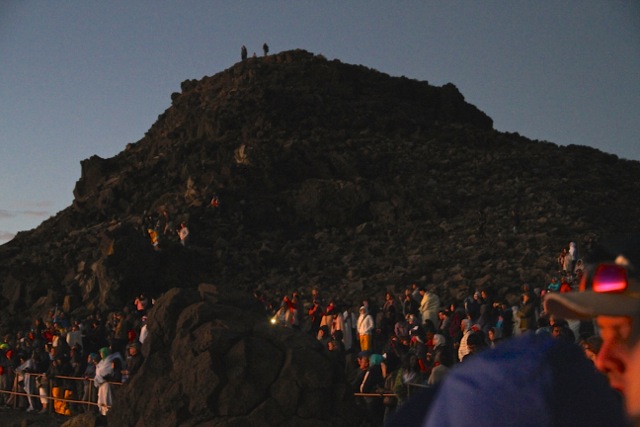 And it's not hard to see why — the views that you're rewarded with are like nothing else that I've ever seen…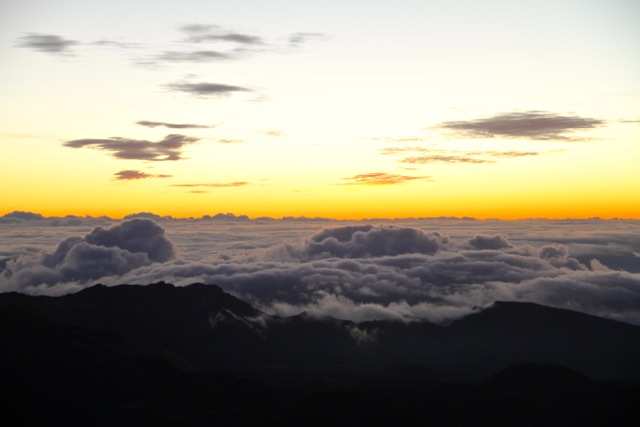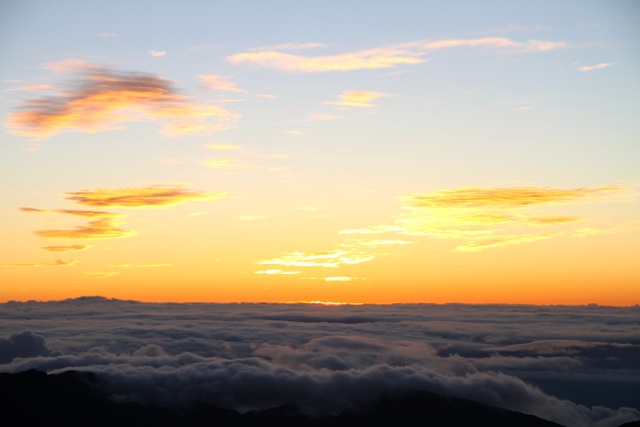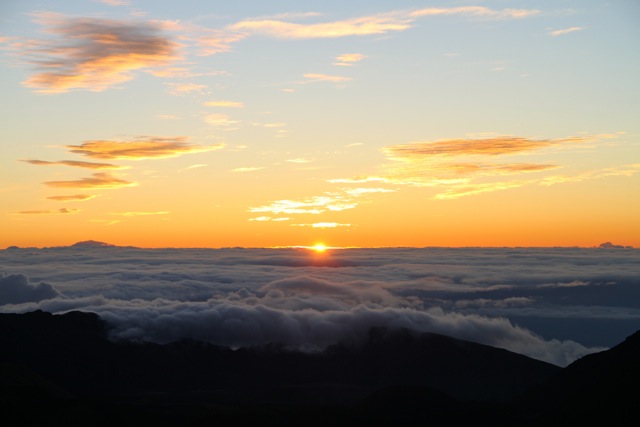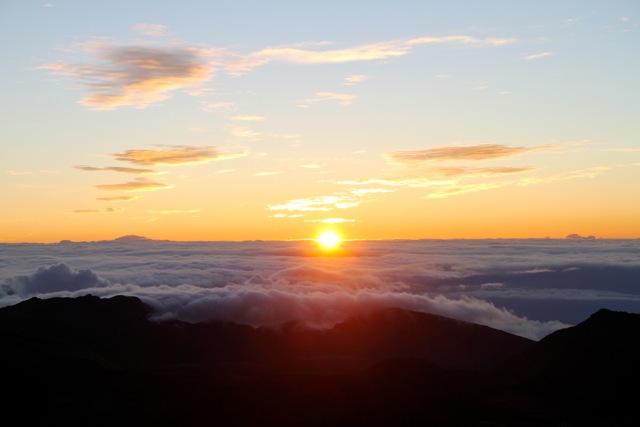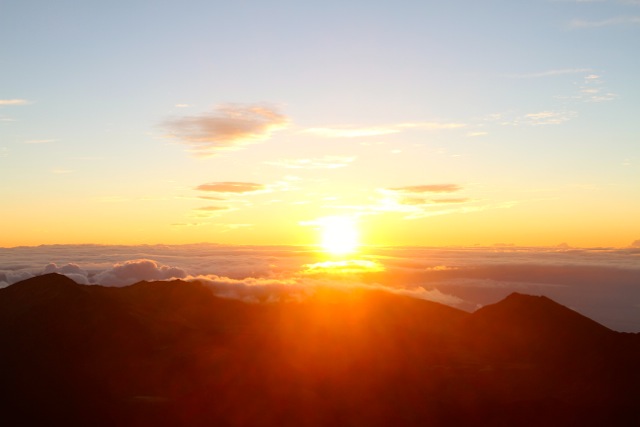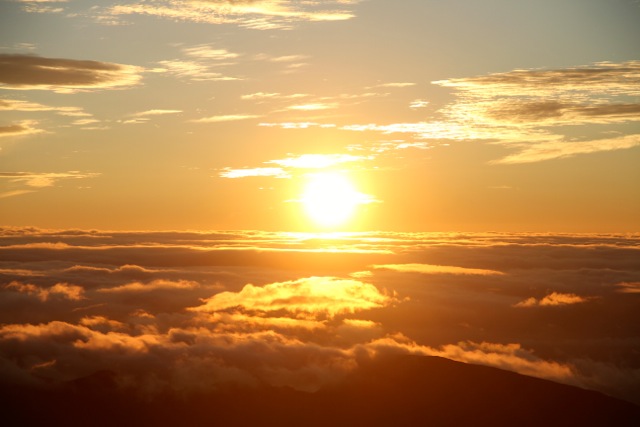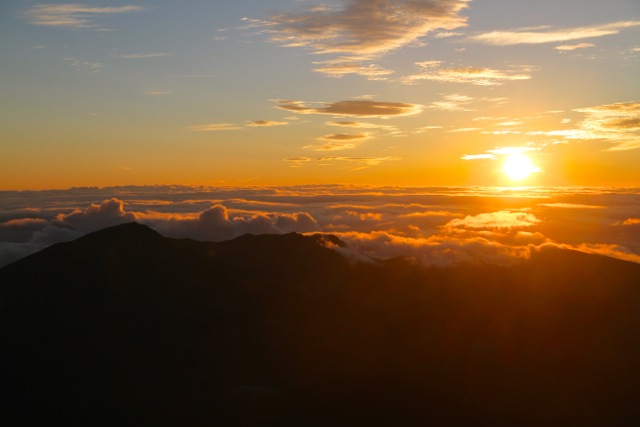 Right?!? Incredible. Seriously incredible. And the absolute silence of the crowd just adds to the effect. It was so moving, that I literally shed a few tears when the sun first came up over the clouds. No shame. I wish we could have spent more time hiking in the crater, but a few people in our party were having some trouble with the high elevation, so we had to head back down.
The road back was just as curvy, but at least this time we could see what we missed on the way up…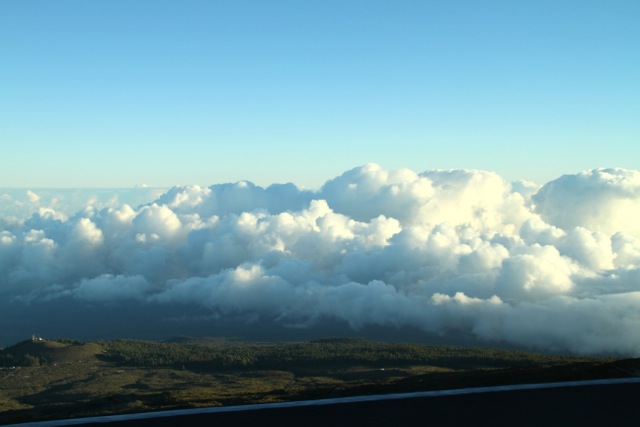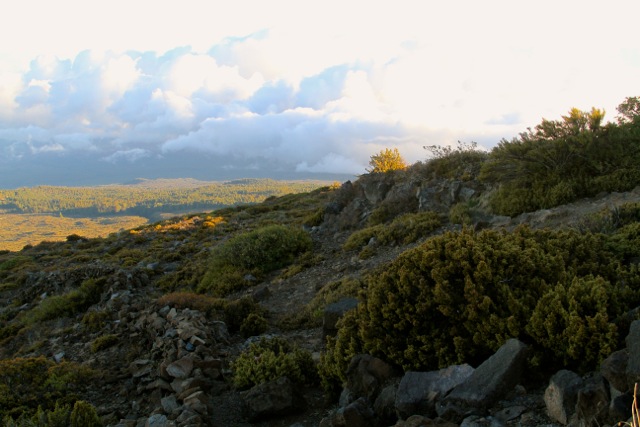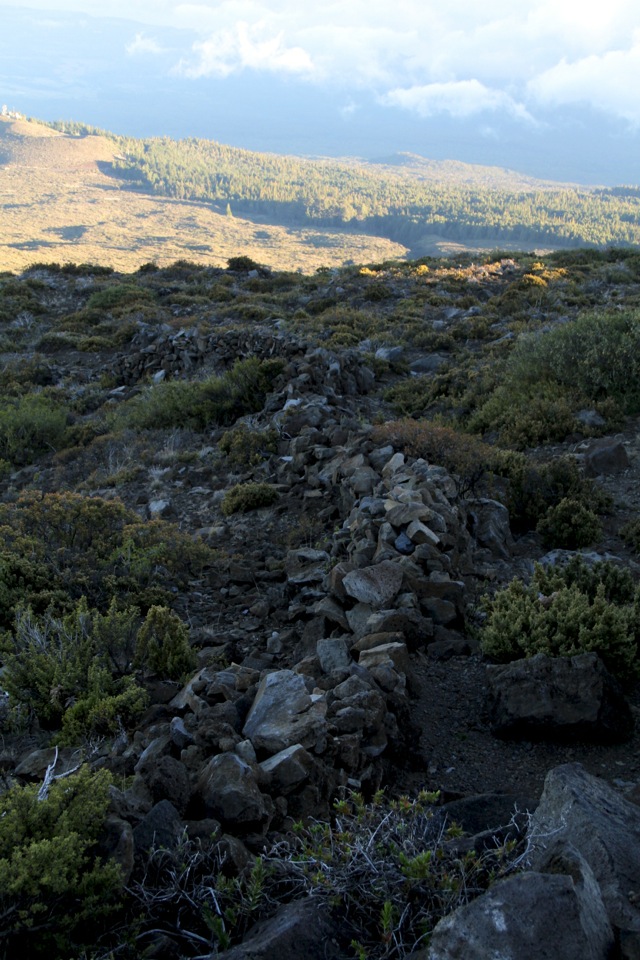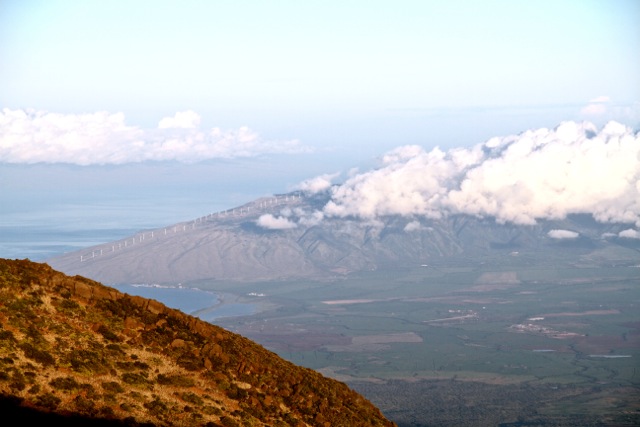 … which I only managed to capture a few shots of because I was too busy focusing on not getting sick 😉
But watching the sun rise over Healakala Crater was seriously an amazing experience and one I'd definitely recommend to anyone planning a trip to Maui. Thanks for reliving it with me!

Do you get motion sickness?
Have you been to Maui? Did you go to Haleakala?
Do you still have snow where you live?

More places to find me!
E-mail — [email protected]
Twitter — runwithspoons
Facebook — runningwithspoons
Pinterest — runwithspoons
Instagram — runwithspoons
Bloglovin — runningwithspoons