Yipee! I think I hear the ice cream truck! 😀
*mad dash for wallet and door*
You'll have to excuse me if I seem a bit loopier than usual today, but I think this might explain it…

Mmm hmm. Last night was an interesting night for sure. Unfortunately, the liberating effects of giggle weed can't be blamed for the "interesting" contents of the mystery bowl that I posted yesterday: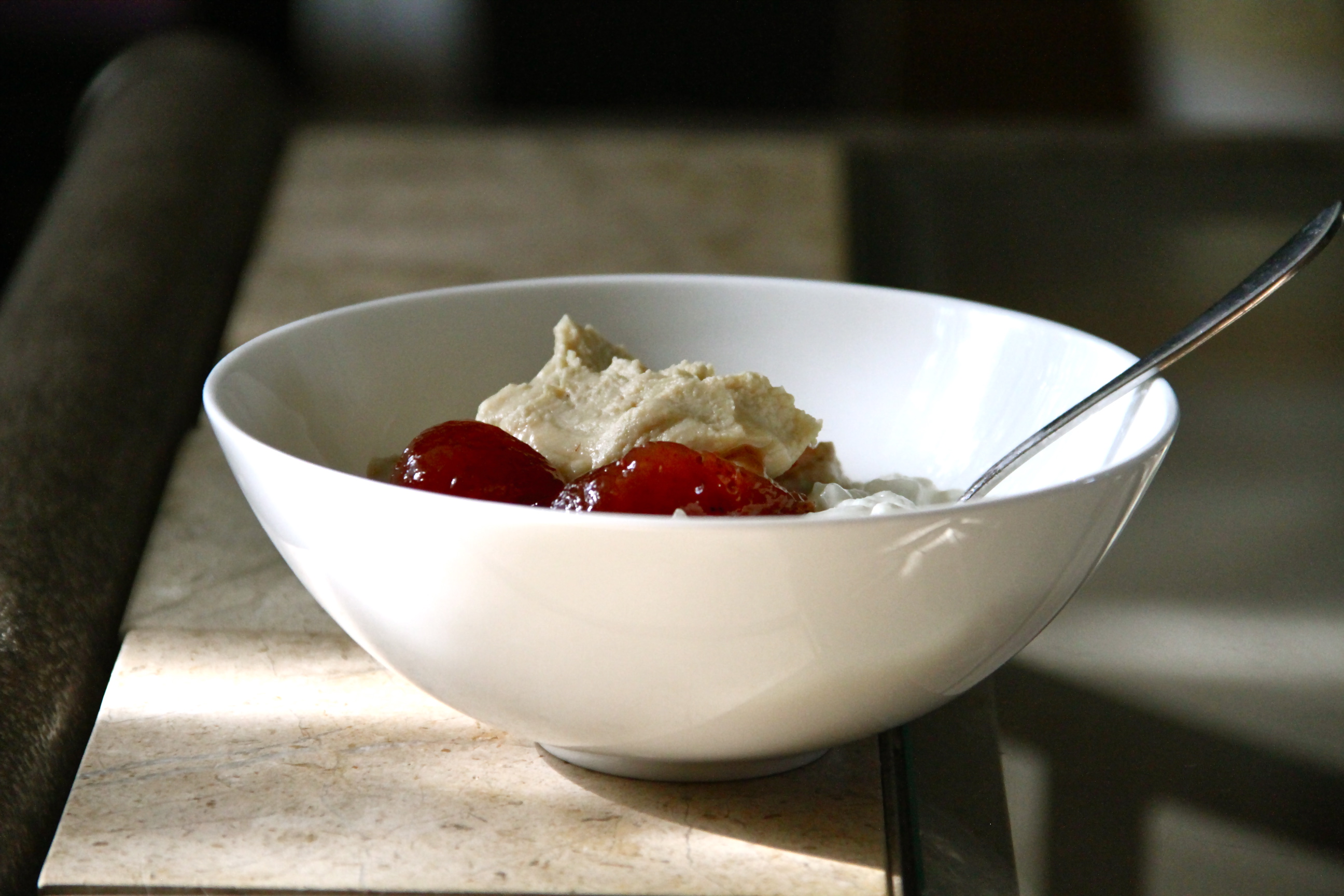 Because it wasn't the first time it happened…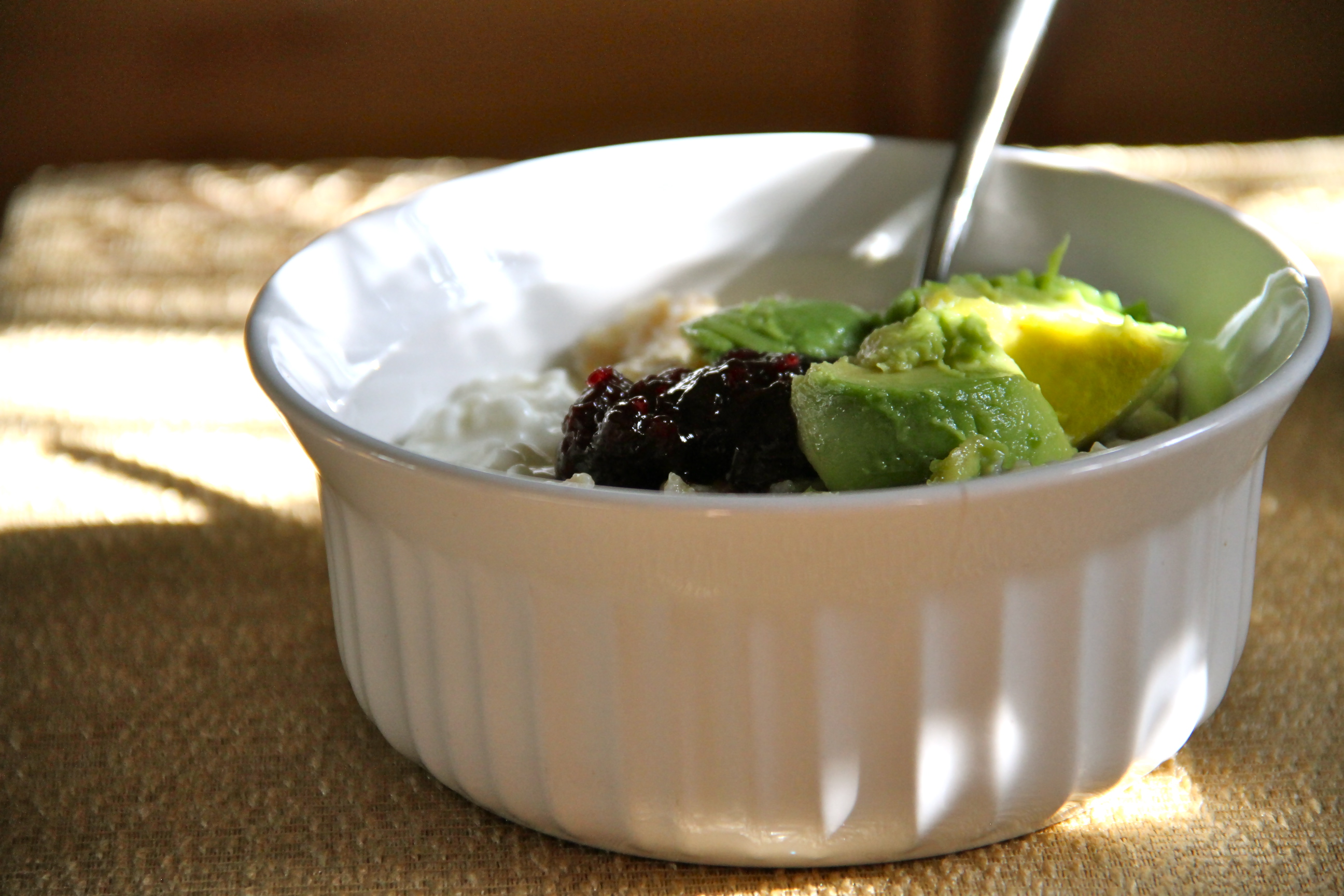 And it definitely won't be the last. So while it would have been nice to pass off my… err… "interesting" choices on an altered state of mind, I'm afraid that it was just my plain old crazy self shining through.
But enough stalling, what was in mystery bowls 1 & 2?
6 things. Most of you were correct in guessing three, which, to be fair, is pretty darn good considering that's pretty much all you could see from the picture. Oops. So here's a better look at mystery bowl #1: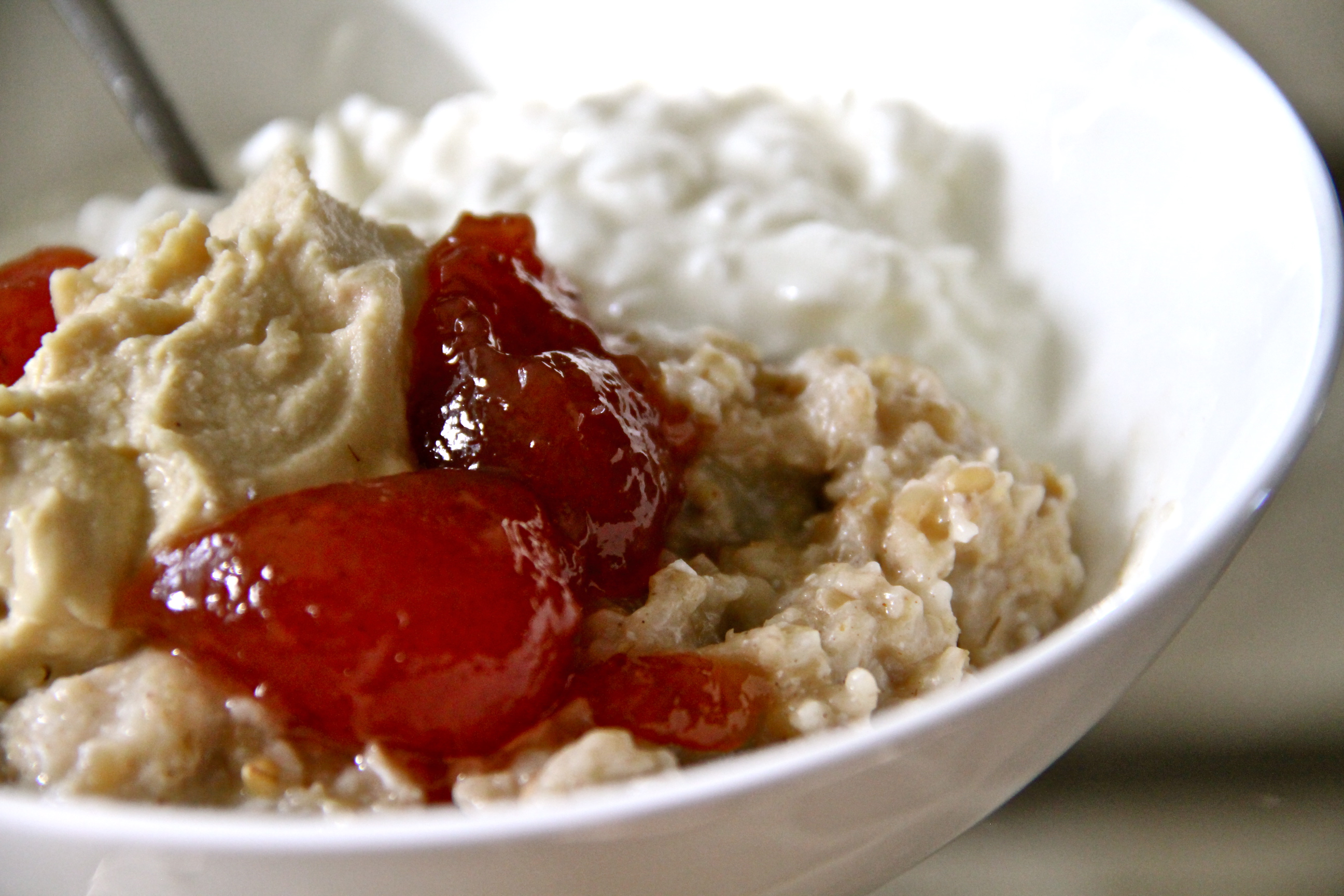 What we have there issss: eggy bananafied oats alongside cottage cheese, strawberry jam, and hummus.
And in mystery bowl #2?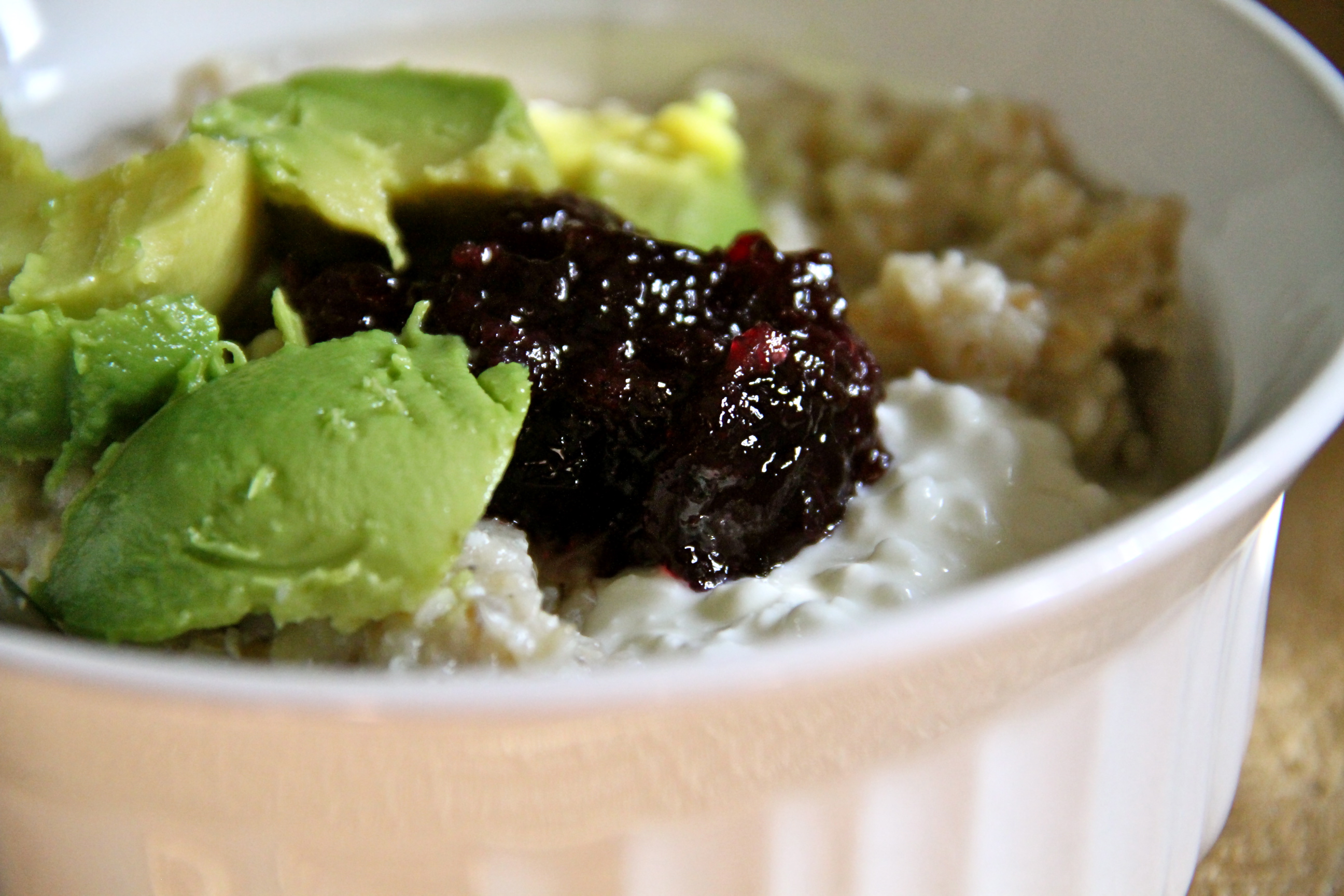 The same eggy bananafied oats, but this time with cottage cheese, blueberry jam, and avocado.
I know, I know. Whaaaaaaaat!?! 😯
Well, you probably know by now that I'm no stranger to strange combinations…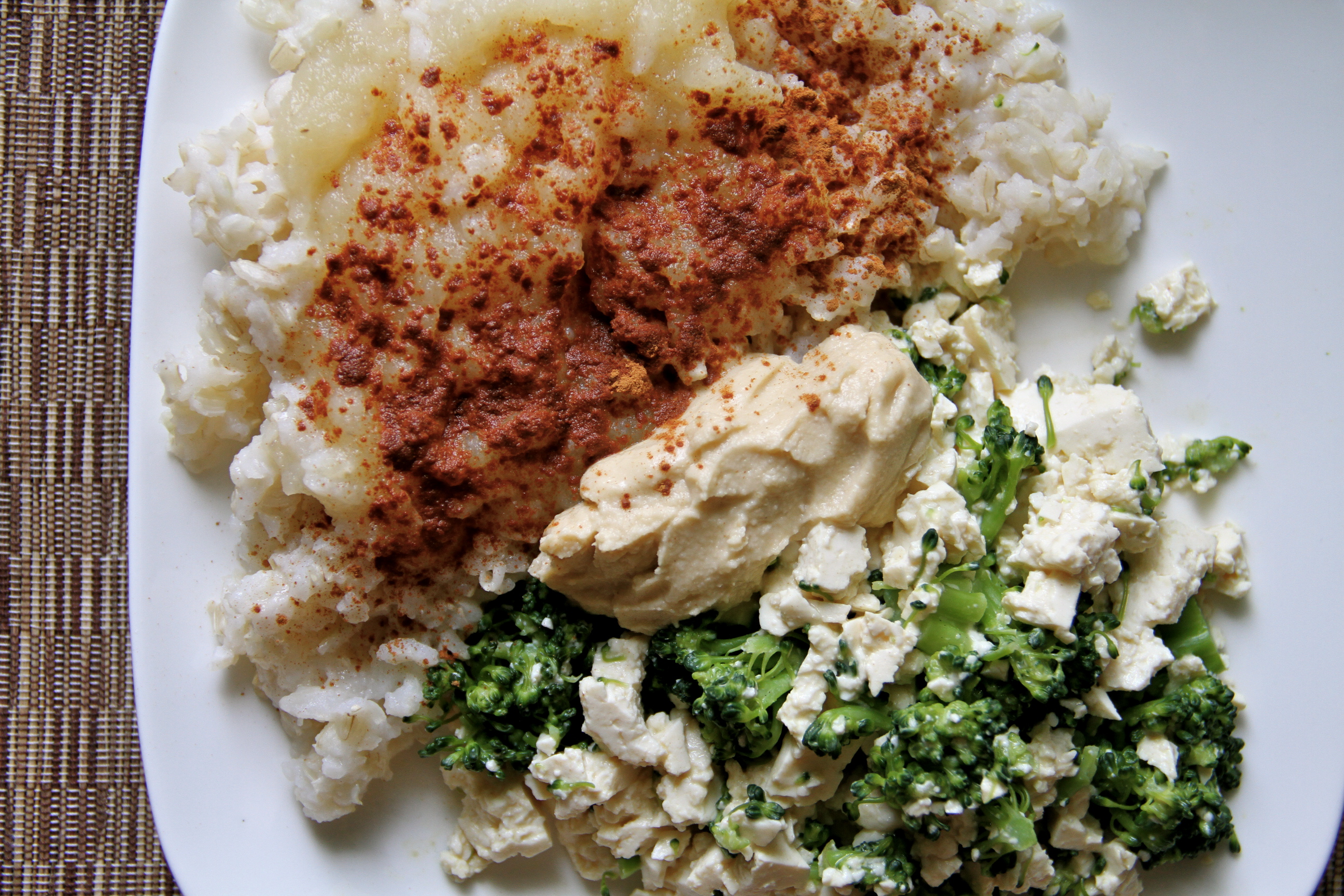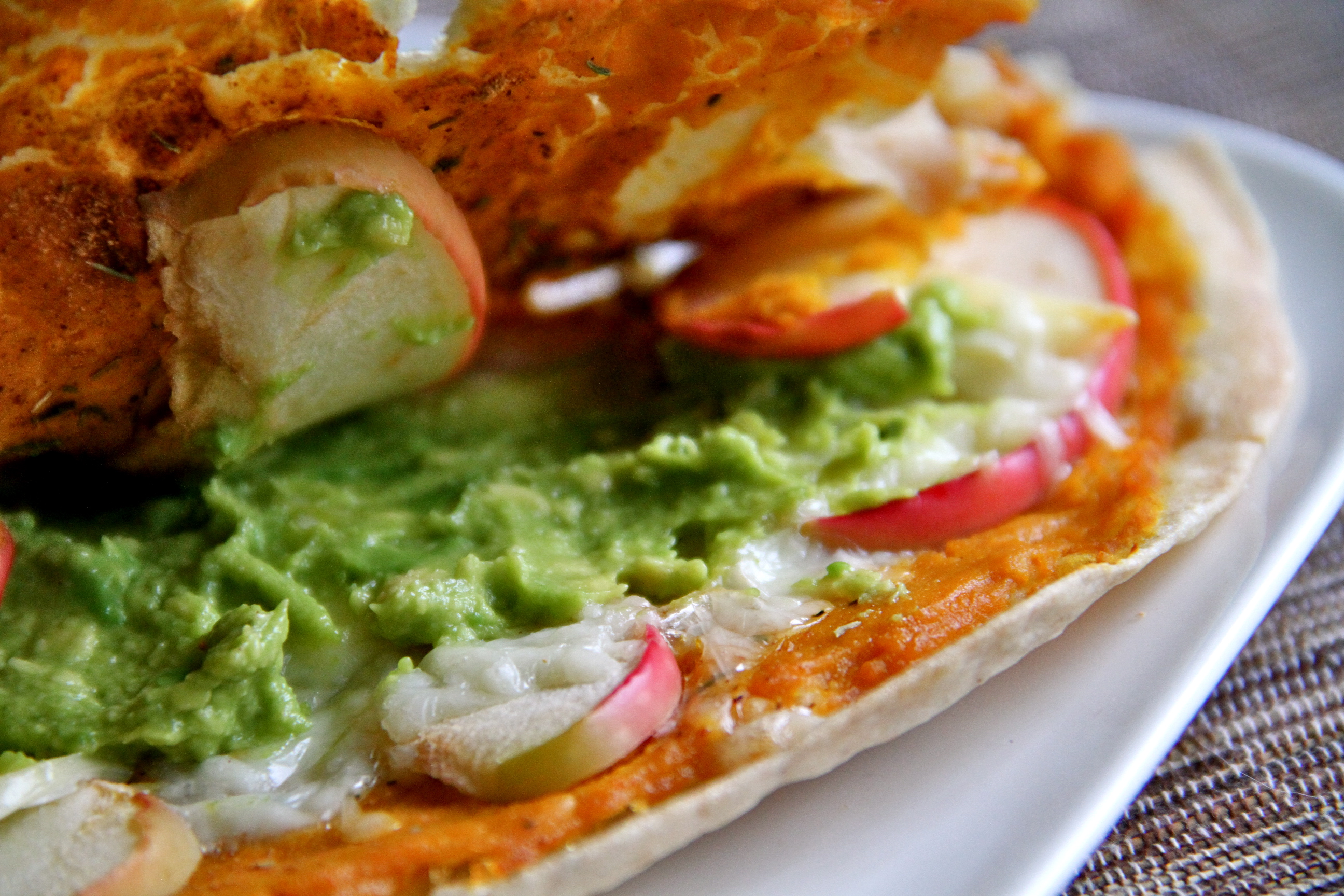 Rice with applesauce, cinnamon, hummus … Hummus, apple, cheese, avocado wrap
And you probably also know that I always try to honor my cravings, no matter how odd they might be. So, when I found myself craving sweet oats for dinner, but also wanting something savory, I figured… why the heck not? I've done sweet oats…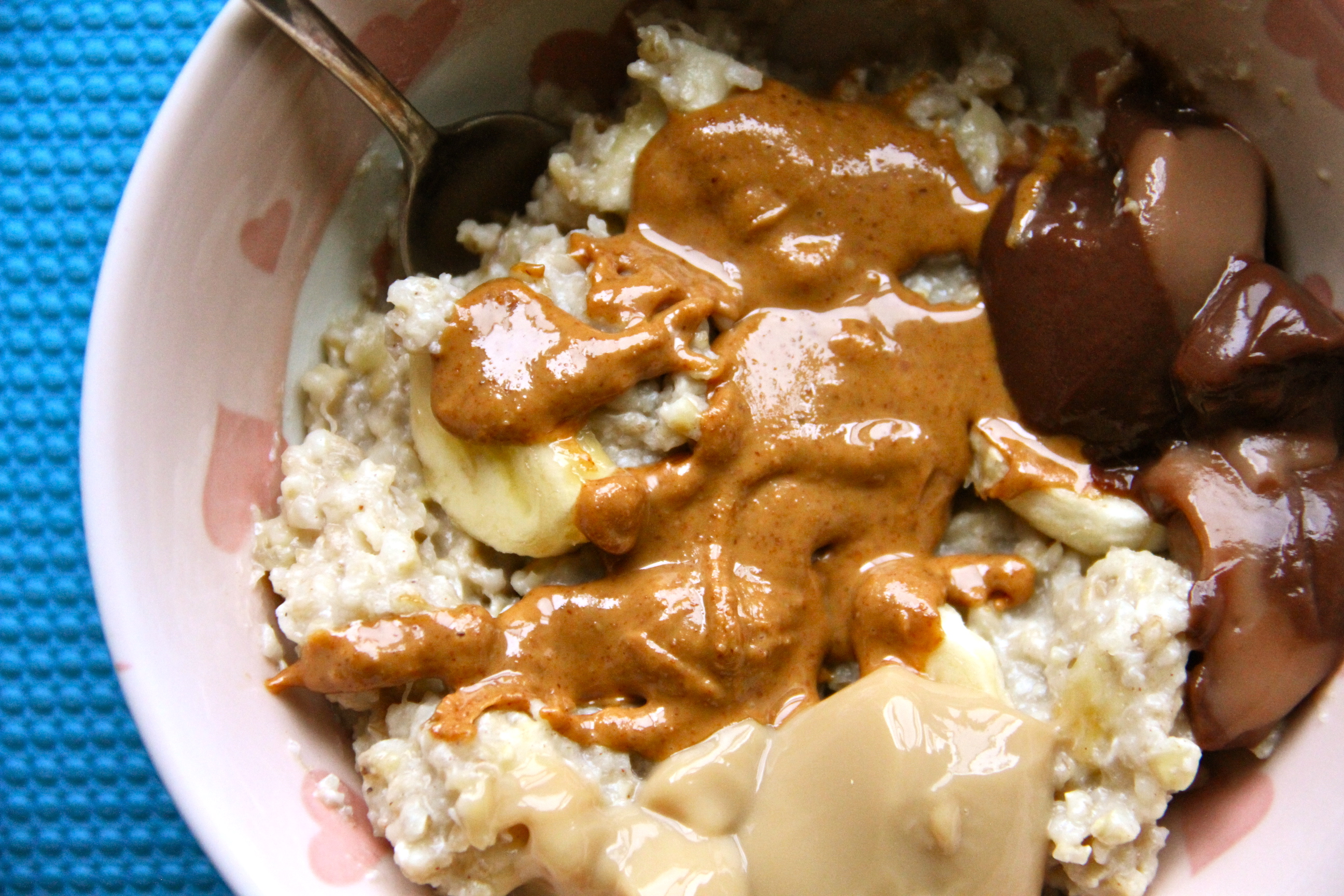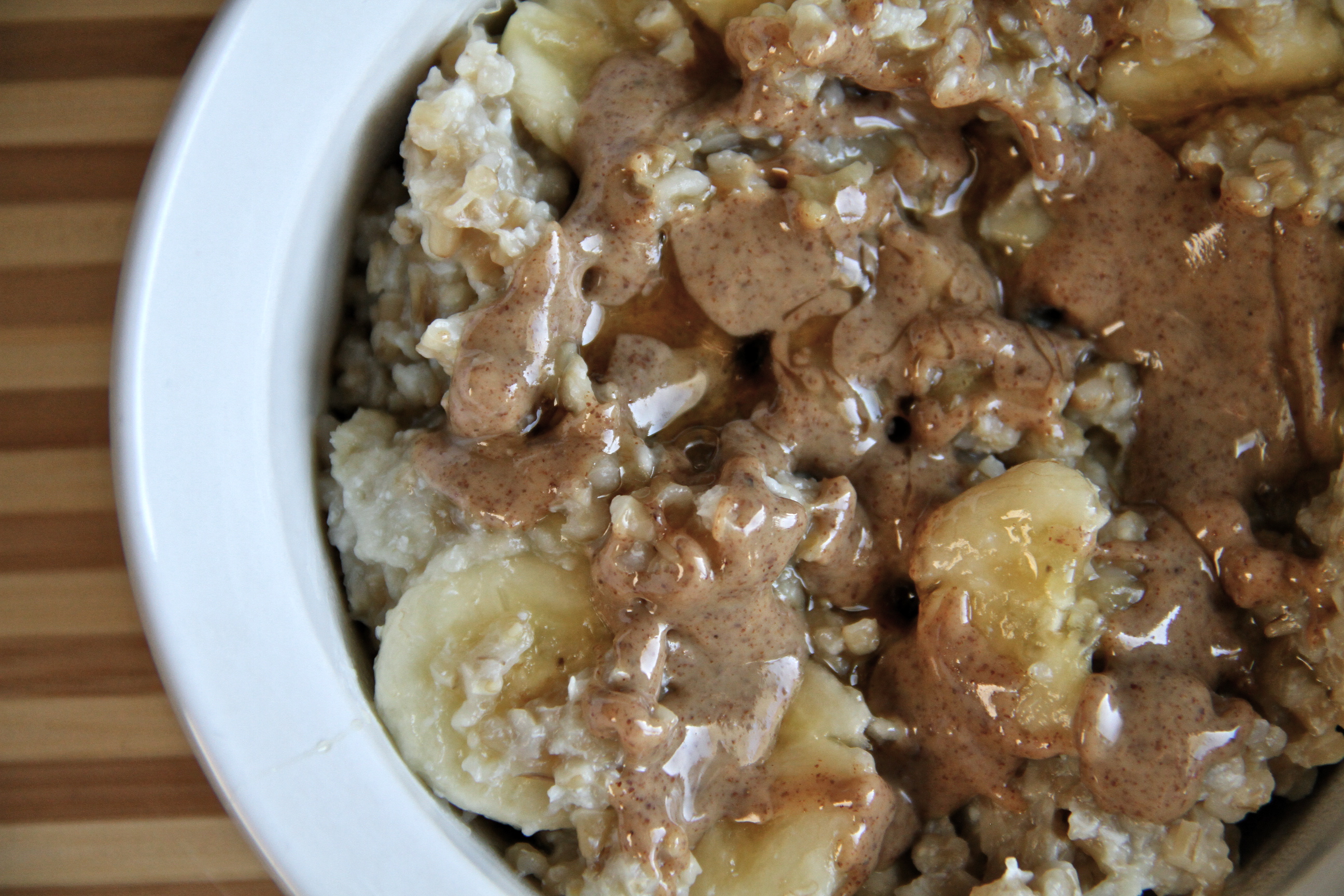 … and I've done savory ones…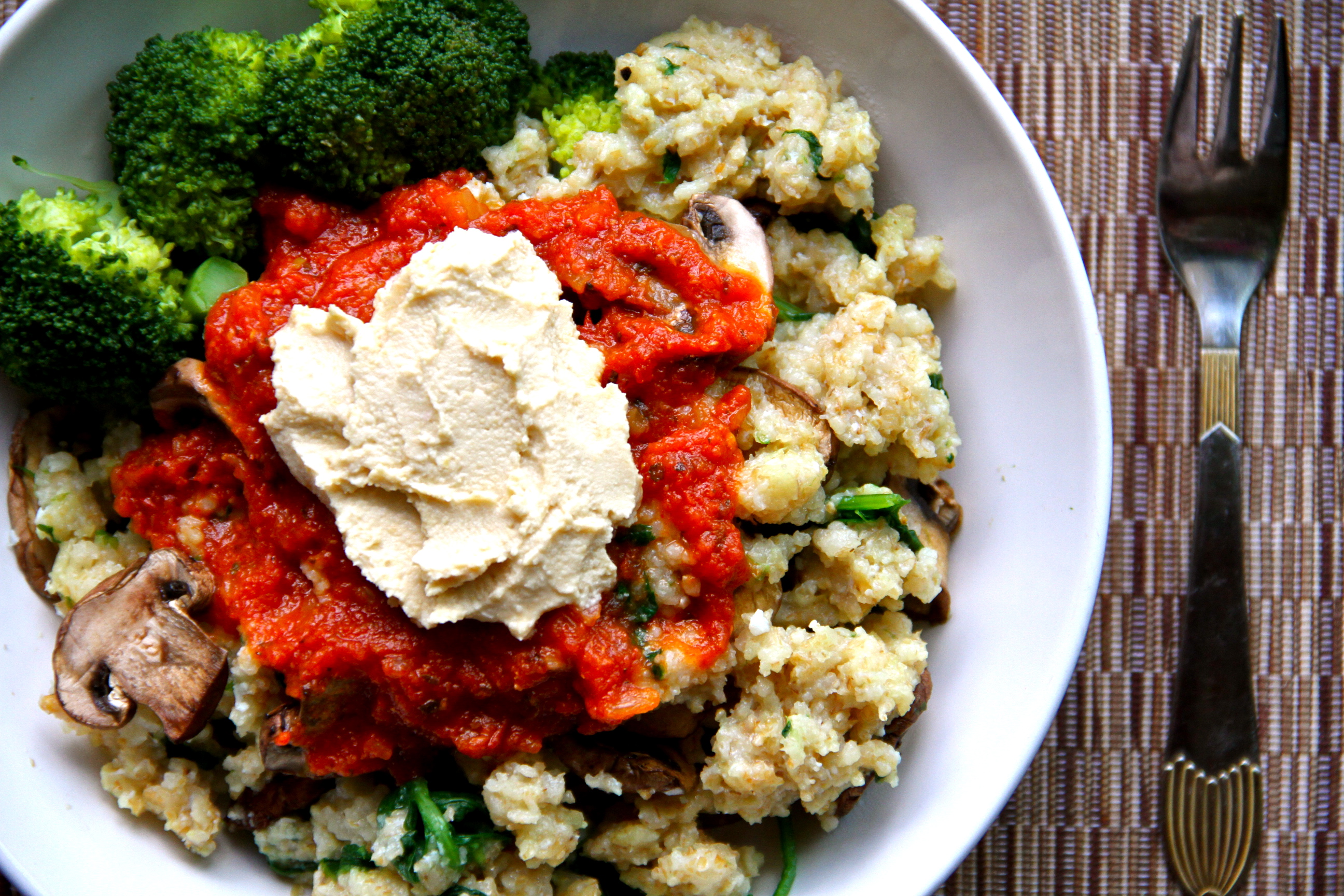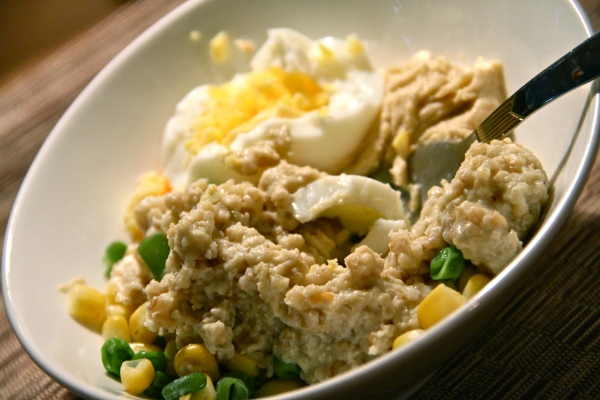 Why not combine the two? So that's what I did, and sweet & savory oats were born…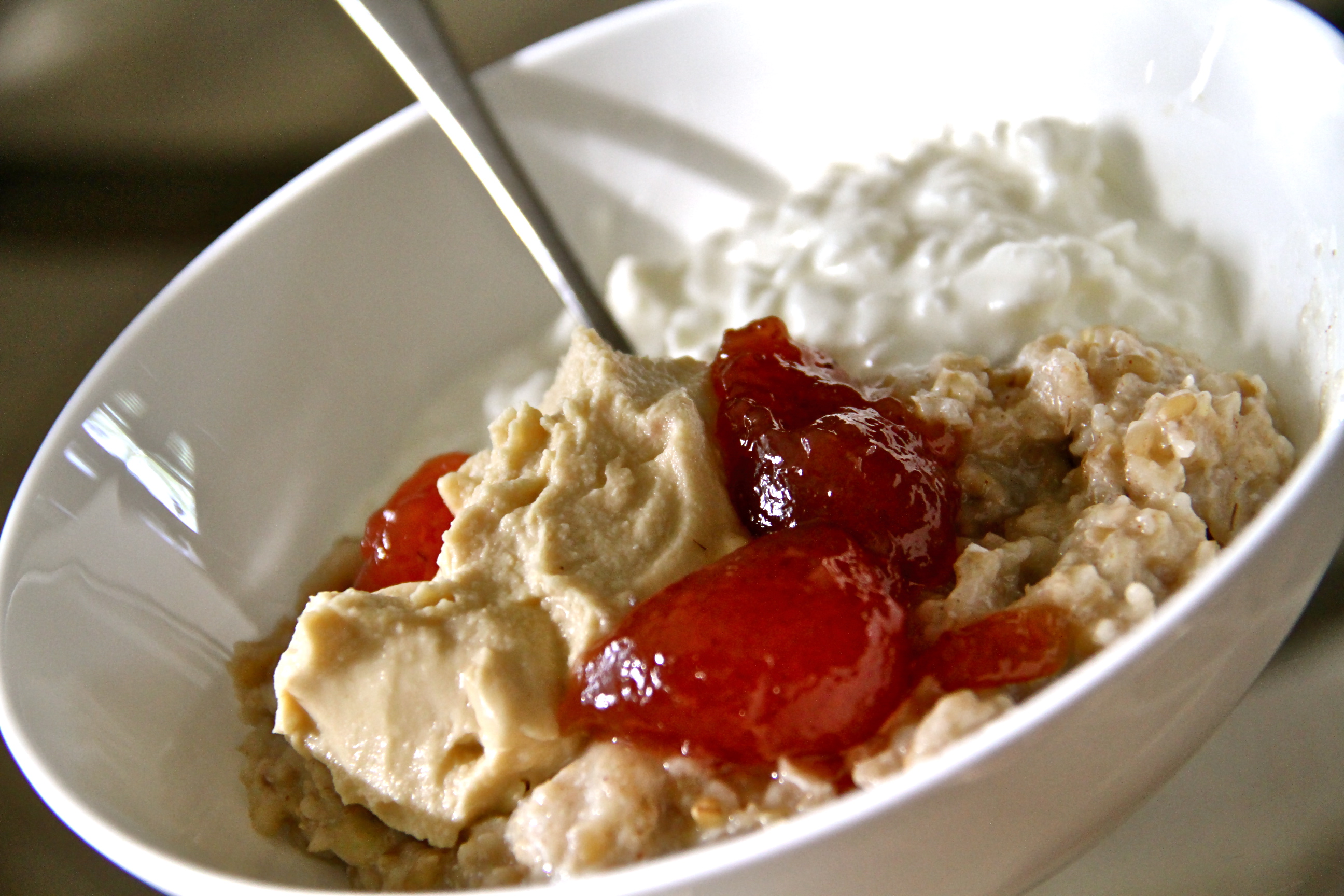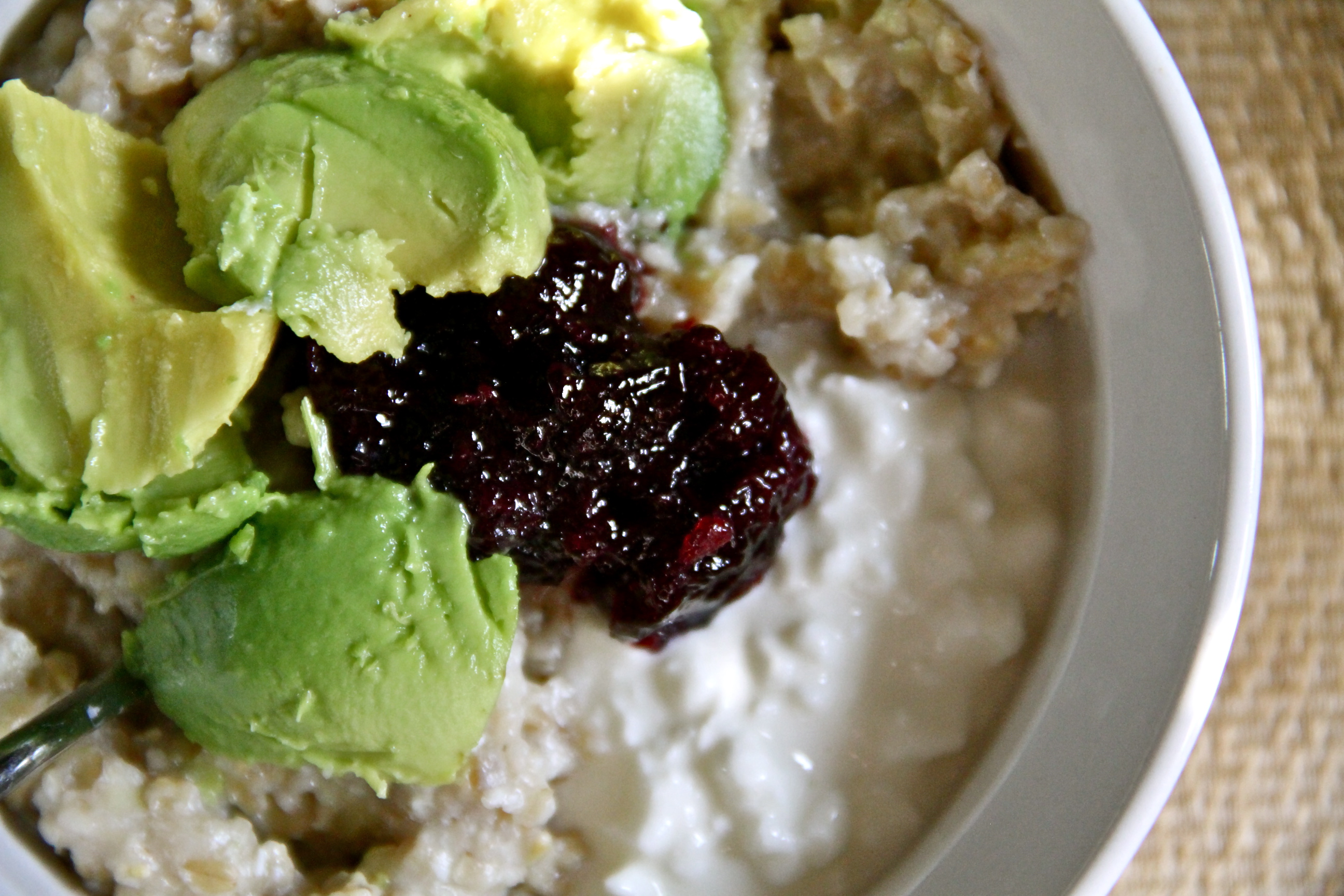 And now I'm kind of obsessed… I may or may not be working on bowl #5 as we speak…
If I haven't weirded you out by now, and if you're curious and adventurous enough to wanna try your own, then all you have to do is: cook up a serving of oats like you normally would, adding a pinch of salt, 1-2 egg whites, and ½ banana. Then, top with the sweet & savory mix-ins of your choice.
If I may make a suggestion… hummus and jam, or hummus and honey, make an amazing combination. And a fried egg with cheese and jam is next on my list of things to try. I also wanna try adding some nutritional yeast to the oats themselves, to see how that will pair with the banana. The possibilities are endless and I'm getting hungry just thinking about it… oh how I love looking forward to my meals…
. – . – . – .
What's the strangest thing you've ever added into oatmeal?
And, what's your favorite sweet & savory combination?