Hi friends! Hope you're having a great weekend so far!
I just wanted to pop in quickly today to share a recipe with you guys… so, can I interest you in a slice of banana bread?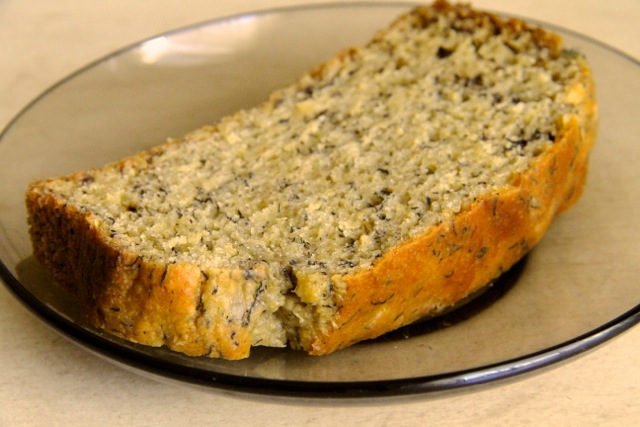 A slice of soft, light, flavorful banana bread? A slice of banana bread that requires only 7 simple ingredients – none of which are sugar or oil?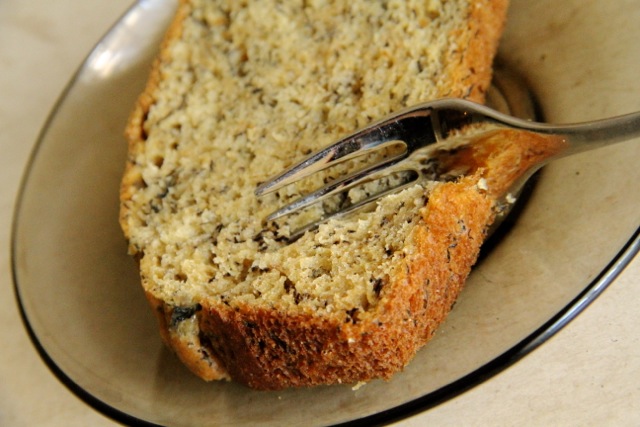 I know what you're thinking… healthy banana bread?!? Believe me, I'd be skeptical too. After going through a prolonged period of my life where I was too afraid to bake with sugar or oil, I tend to give the stank eye to anything that doesn't include those things in the ingredients list – and if it wasn't for the fact that I had to make some modifications for someone else (my mom… it's a long story), I'd probably just be directing you to my recipe for chocolate chip banana bread and be well on my way.
Truth be told, I was actually hesitant to post this recipe because I didn't want to give people the wrong idea… No matter how secure I feel in my recovery, I can't seem to shake the feeling that I'm constantly being watched for signs of potentially falling back into old habits. Blah. But that is a topic for another day (maybe tomorrow), and this recipe is just too tasty not to share, so how about I just stop babbling for now and give you the recipe…
. – . – . – .
. simple low-fat banana bread .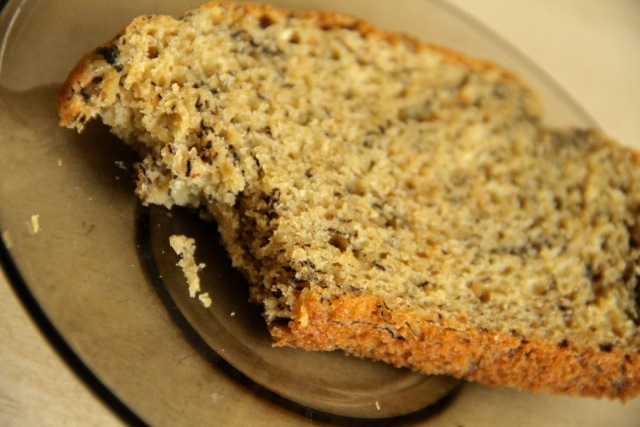 Ingredients (makes one 9×5 loaf)
1½ cups all purpose flour (can also use 1 cup AP and ½ cup whole wheat)
1½ tsp. baking soda
½ tsp. sea salt
2 large, ripe bananas (~ 1 cup mashed)
¼ cup plain Greek yogurt
¼ cup maple syrup
2 eggs, lightly beaten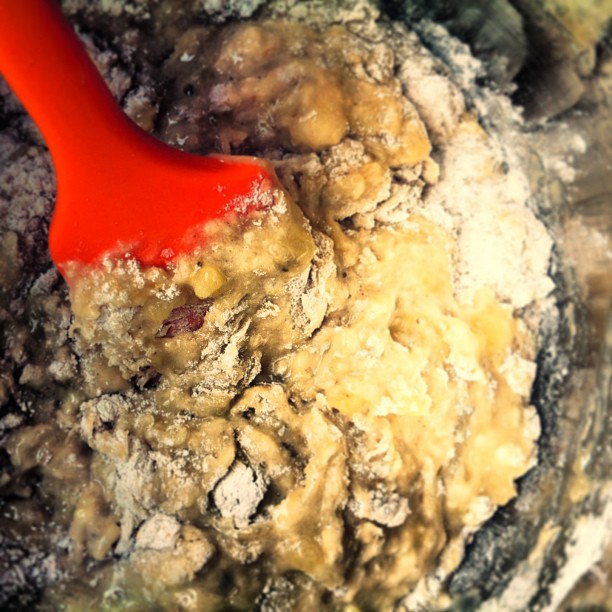 Instructions
Preheat your oven to 350ºF, and lightly grease a 9 x 5 bread pan.
In a large bowl, combine flour, baking soda, and salt. Stir until well combined and set aside.
In a medium sized bowl, combine the mashed banana, Greek yogurt, maple syrup, and eggs. Stir until well combined.
Pour the wet ingredients into the dry ingredients and stir gently. Do not overmix.
Pour the batter into your prepared loaf pan, spreading it out evenly, and bake for 40 minutes.
Remove from oven and let cool for about 10 minutes before transferring to a cooling rack to cool completely.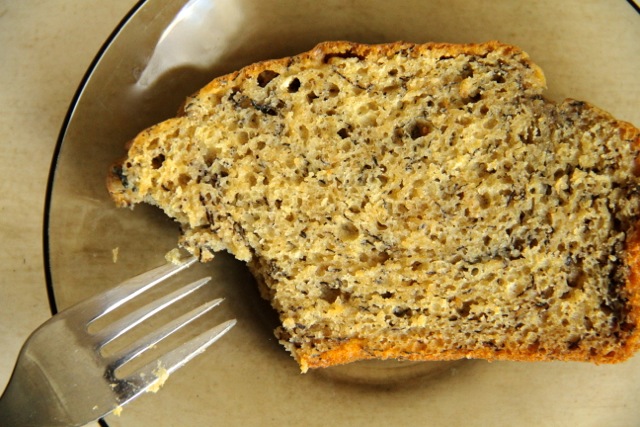 . – . – . – .
Enjoy the rest of your weekend, friends! Any exciting plans for the day?