The blog world is a great place; it really is. Fabulous people. Delicious food. What more could you ask for? But, as with pretty much everything else in life, it's not all sunshine and rainbows. Oh no sir-ee. Under that seemingly sunny exterior lurks a beast so vile that it strikes fear into the hearts of…
Err … sorry, I'll stop being all melodramatic now…
No talk of beasts or vileness. Promise. But I do want to shed some light on an issue that I think needs to get a little bit more attention, and that issue is:
The unhealthy influence of "healthy" living blogs.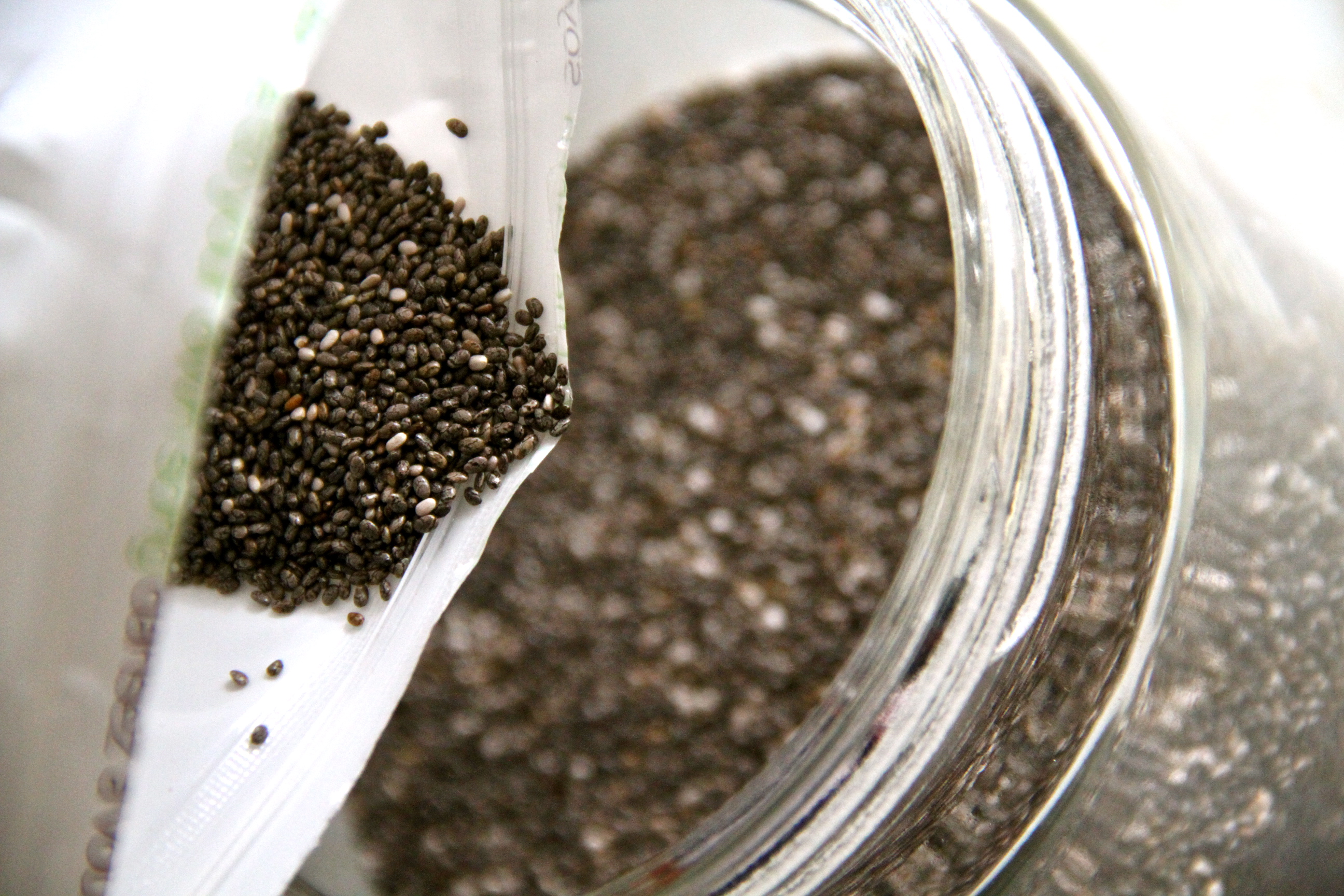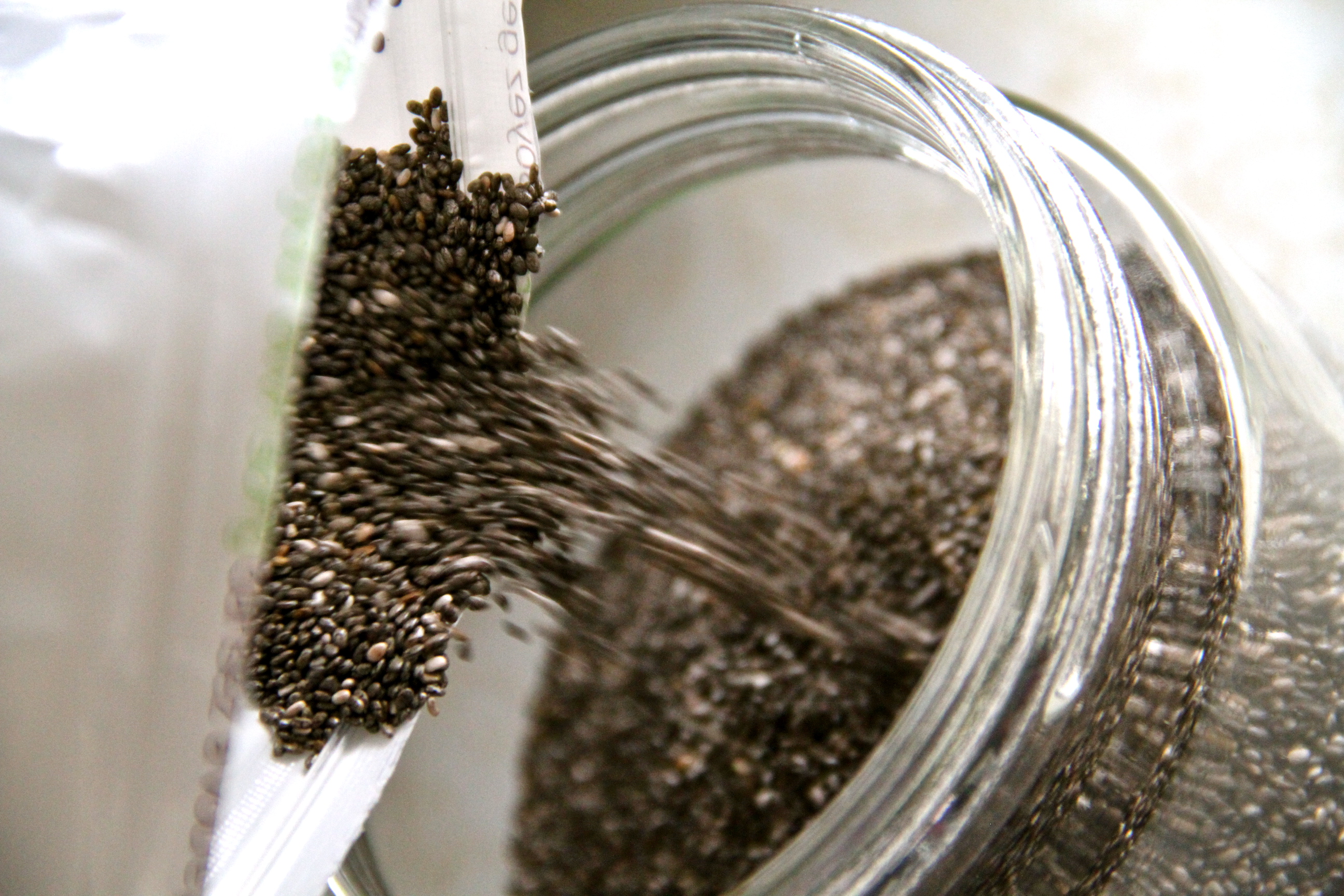 Chia seeds are no stranger among healthy living blogs, but I find them kind of… strange.
Now, I use the term healthy in quotation marks because many blogs that label themselves as such actually display extremely unhealthy habits. Over-exercising. Under-eating. Labelling food as good and bad. A plethora of disordered thoughts and behaviours that become masked behind the veil of "health".
Sneaky.
And it's not even necessarily a conscious thing – a lot of people genuinely believe that what they're doing is healthy, even if it's the complete opposite. I know that was the case with me when my eating disorder began to take over – I started eliminating certain foods from my diet and exercising to get "healthier", became vegan and eliminated even more foods to become "even healthier", and ultimately ended up almost dead. Go figure. And the real kicker? I honestly thought I was doing the right thing, when in reality I was just giving into disordered thoughts and feeding my growing problem.
But nevermind that for now.
The point is, I'm not perfect, nor am I claiming that I am – I've made plenty of mistakes, and I'm not trying to point fingers or accuse anyone. Mmmkau? Just wanted to put that out there.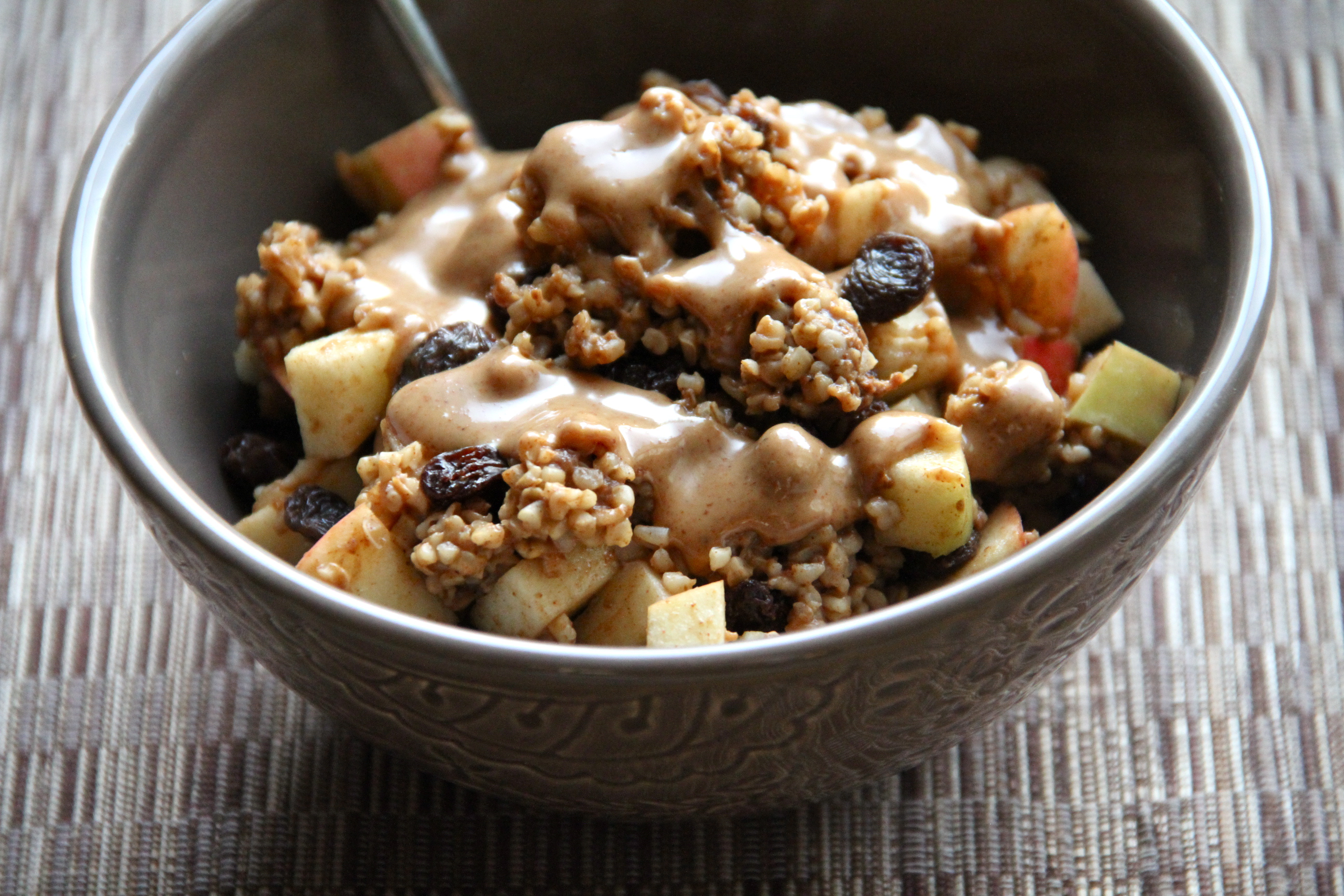 Steel cut oats with baked apple, raisins, and almond butter.
What I am trying to do is warn people to be careful with how they approach the information they come across on healthy living blogs, because it's incredibly easy to become negatively influenced by it…
"Oh, this girl only eats X amount, I guess I'm eating too much"
"Oh, this girl doesn't eat so and so, I guess I should avoid it too"
"Oh, this girl exercises for X amount, now I feel like a lazy bum"
Sound familiar? Yeah. And you're not alone – I openly admit that I fall victim to the comparison trap too. Even after spending years going through the hell that comes with an eating disorder and finally healing my relationship with food and exercise,  I still occasionally catch myself comparing my  habits to those that I come across on the blog world and thinking "Huh… Maybe I should try and…"
No. Stop.
Maybe I shouldn't. In fact, I know I shouldn't. Been there. Done that. Got the t-shirt. It no longer fits.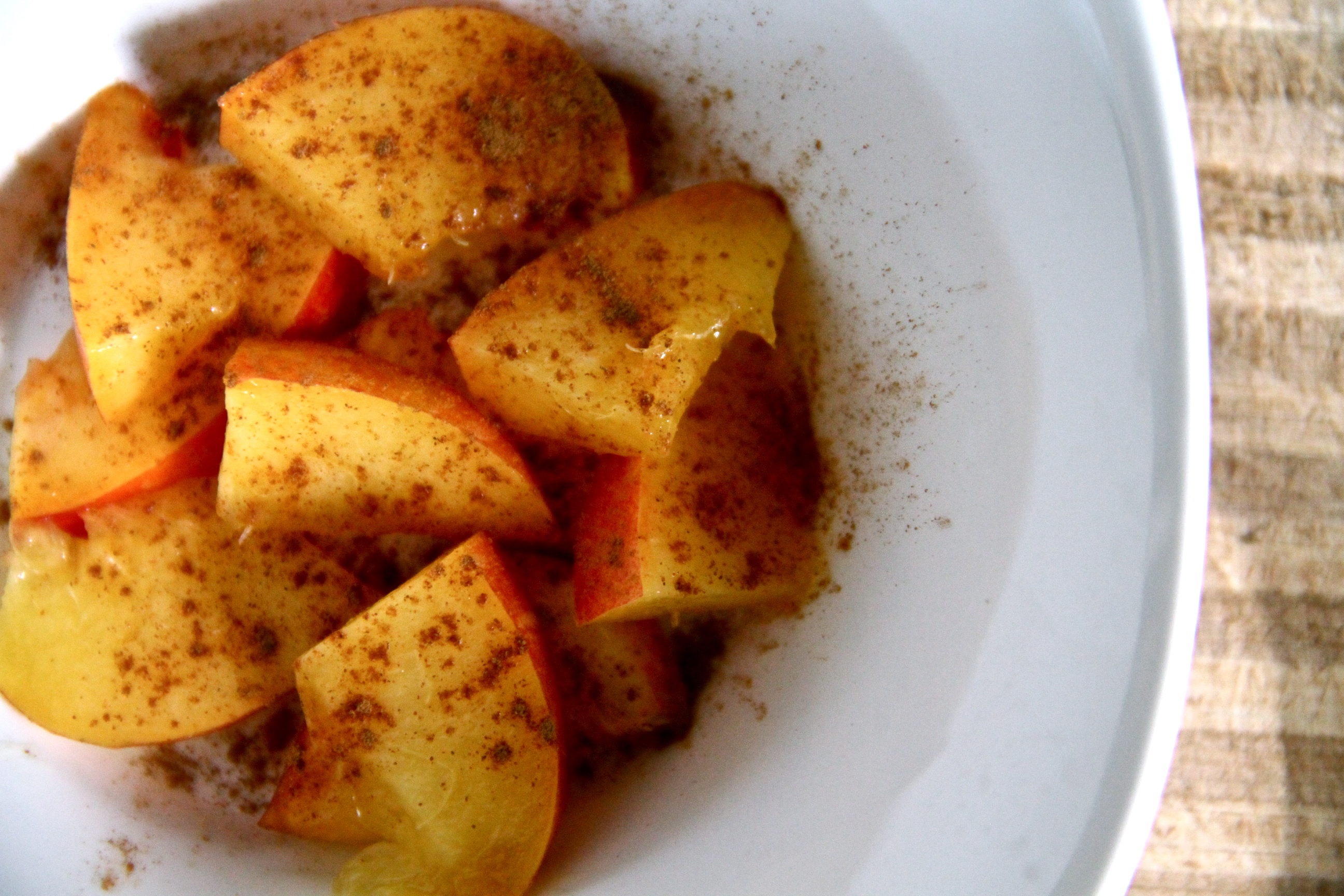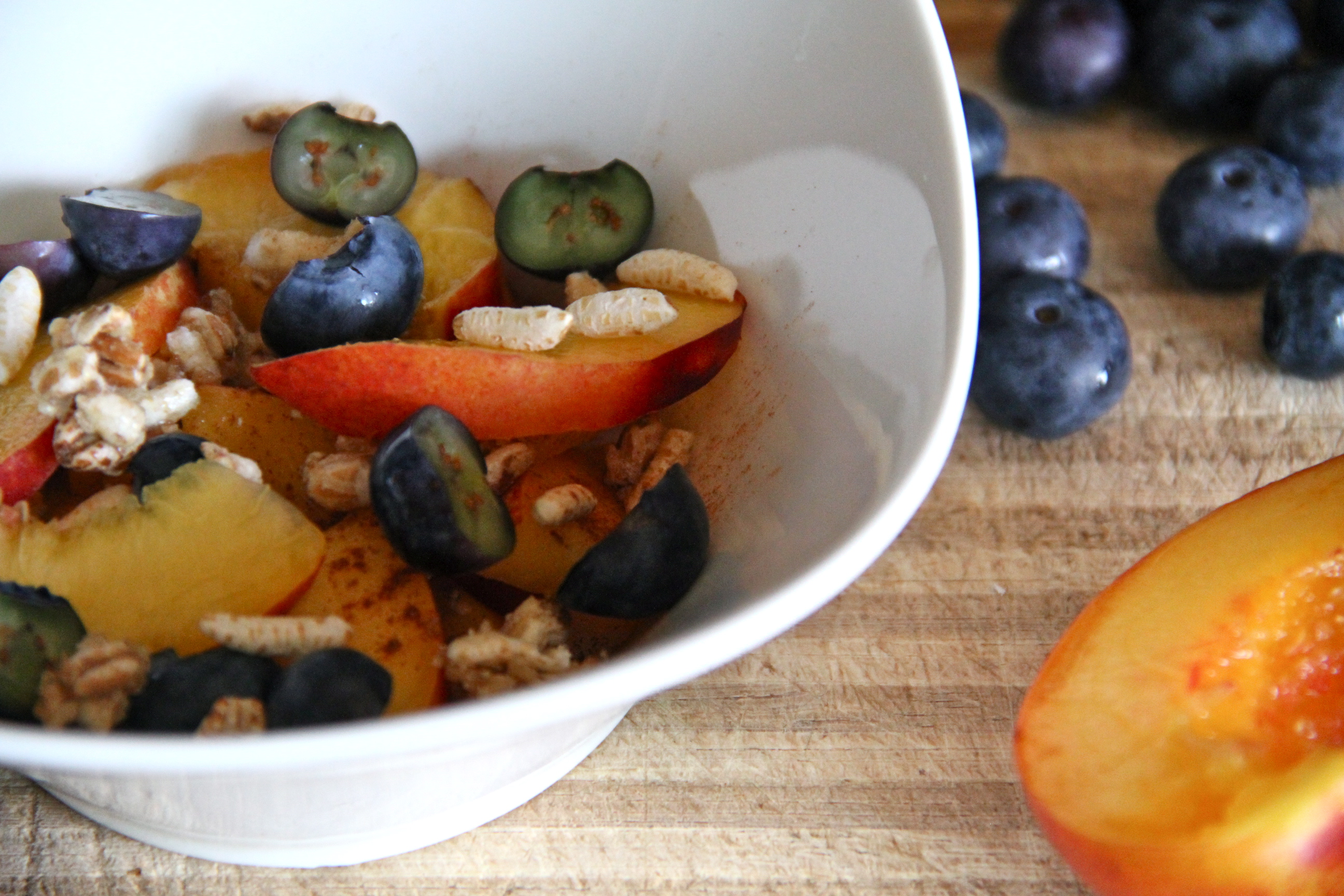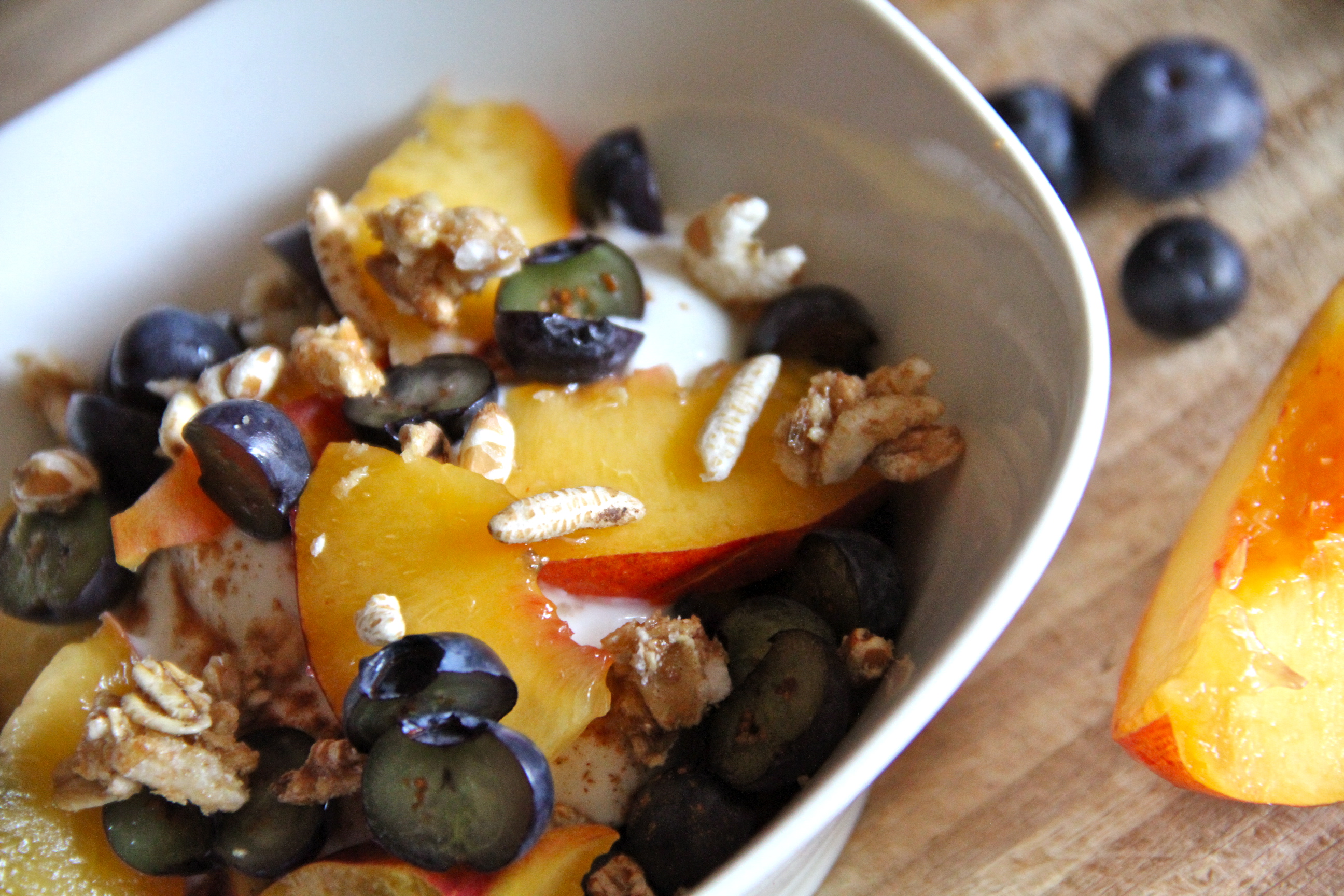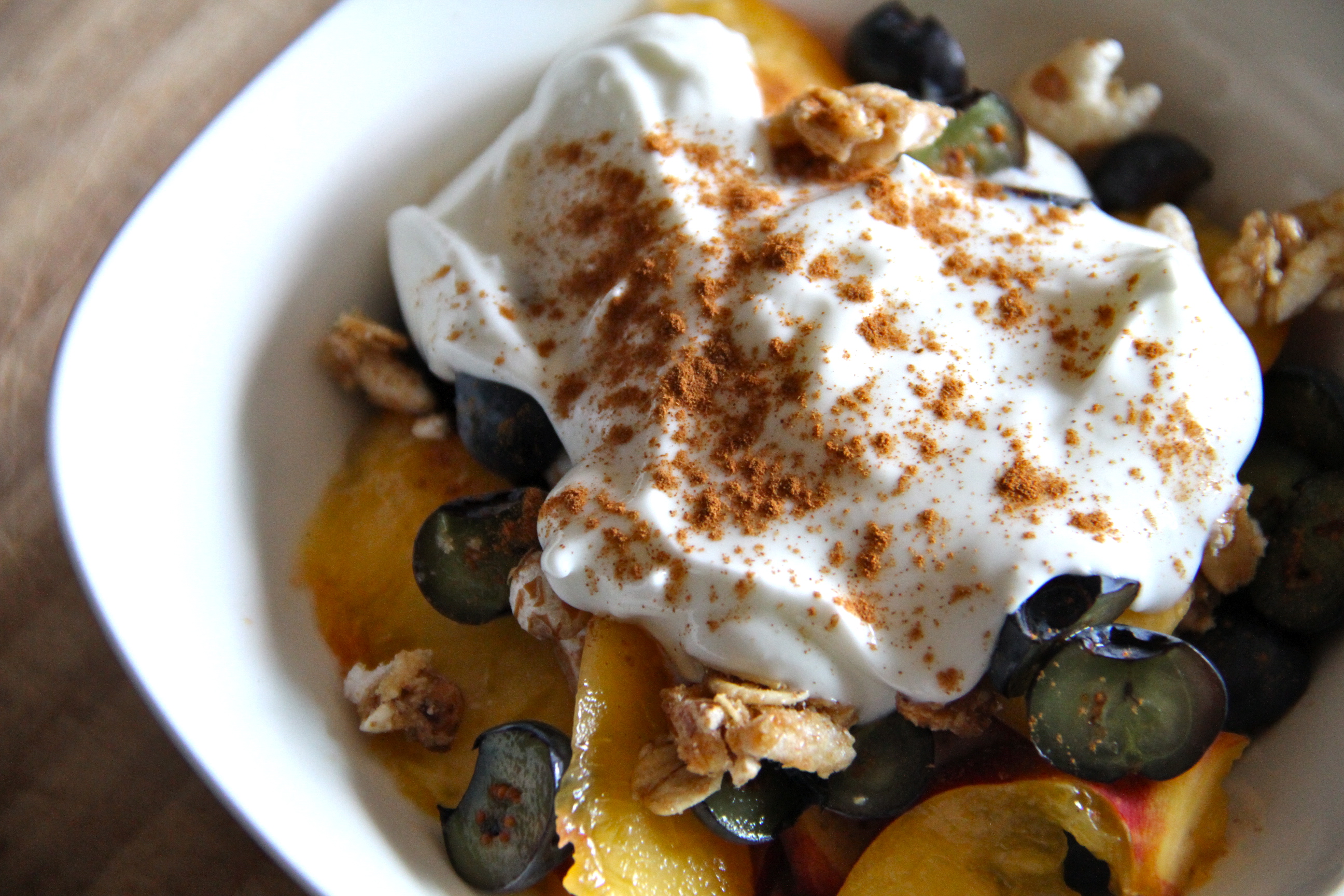 Everything tastes better in layers.
The truth is that no matter how good something looks on the screen of your computer, you never see the whole picture. Sure, someone may eat very little, exercise excessively, and still appear to have a life that's all sunshine and rainbows, but you don't ever hear about the darker side… and believe me, there is one.
You don't realize that the person has no energy to do anything once they finish their workout, or that they need 8 cups of coffee or cans of Diet Coke to get through the day. You don't realize that they can't stop thinking about when and what their next meal will be, or that they choke down their egg white omelettes when they'd really kill for bagel with cream cheese. You never hear about the sleepless nights, the missed opportunities, or the health scares. But they're there. They're there and they're very much the result of what happens when you fail to take care of your body properly – it breaks down, just like anything else. It may not happen instantly, but over time, the abuse and neglect will catch up to you, guaranteed.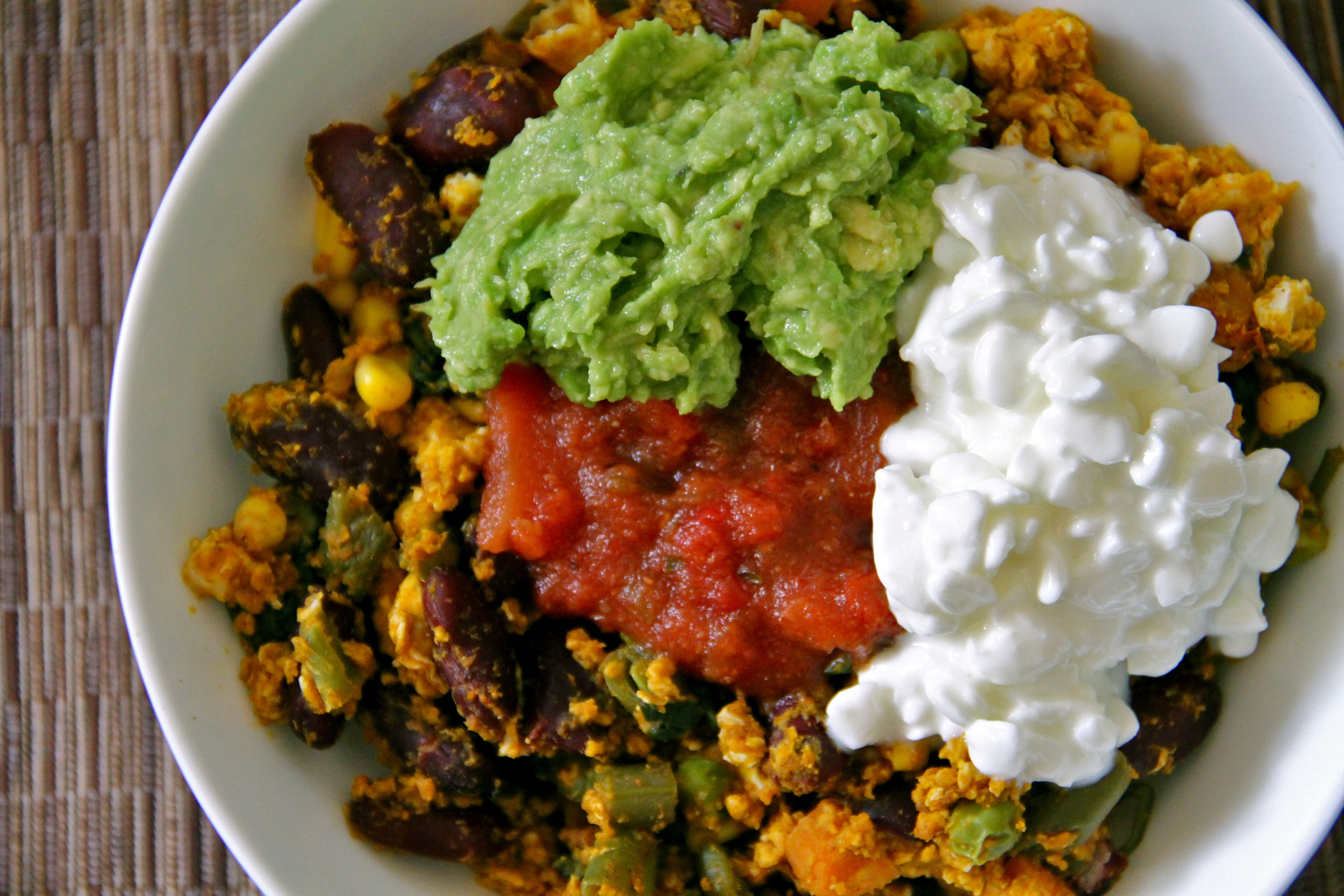 Pumpkin Chili Mexican Scramble with salsa, guac, and cottage cheese.
Now, I'm not telling you to run away screaming or to be suspicious of disordered behaviors wherever you go. Not at all. The blog world can be a great source of information and healthy ideas, and there are a lot of bloggers who do set a truly healthy example. But there are also those who don't, so just…
Be careful and be aware.
Don't try and follow someone's example if it doesn't work for you. When I was trying to heal the unhealthy relationship I had with food and exercise, I had to give up reading certain blogs because of the negative influence their lifestyle had on my mindset – it's a lot harder to do the right thing for your health and your body when you surround yourself with those who very obviously don't, especially when they try and pass of their disordered behaviors as "healthy" ones.
. – . – . – .
I'd love to hear your thoughts 😀
Edit: Jenny and I are totally on the same page…