Ello my wonderfully insightful boos. Loved reading all your comments on my last post – very smart cookies, you are. Mmm… cookies. Err. What? Sorry… got distracted for a moment there. Ahem.
Happy Victoria Day weekend to my fellow Canadians, and happy Monday to everyone else 😀 Is the term "happy Monday" a paradoxical one? Is there anyone else out there who, like me, actually enjoys the arrival of Monday? A two day break from routine is more than enough down time for me, and I usually welcome Mondays with open arms. Although, I'd prefer if they weren't these kind of Mondays…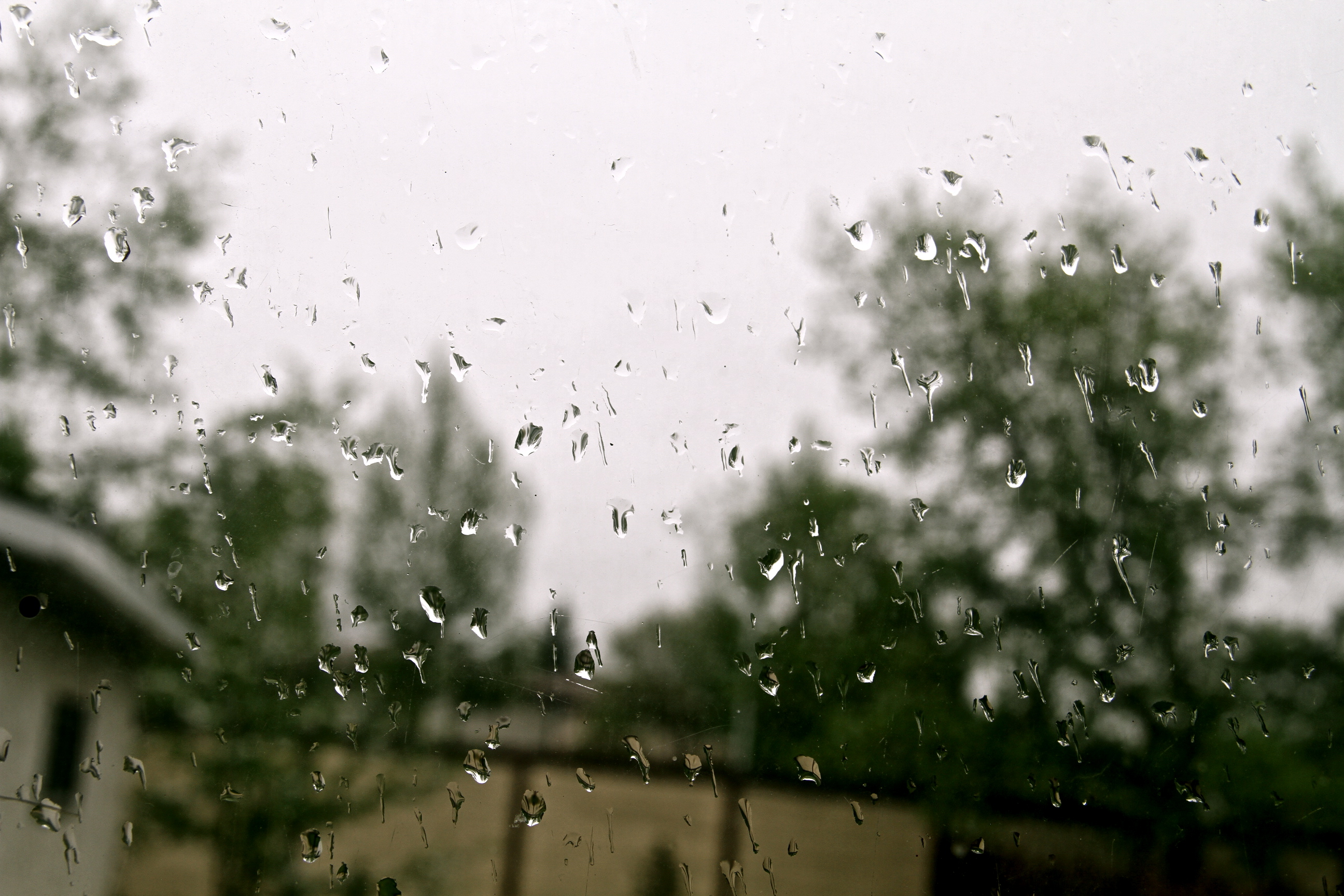 Dull, rainy, and blah.
Nothing like rain and gray skies on a long weekend, eh? (yes, I'm one of those Canadians that says "eh?"). But let's look on the bright side. A dreary day makes a hot breakfast taste that much better…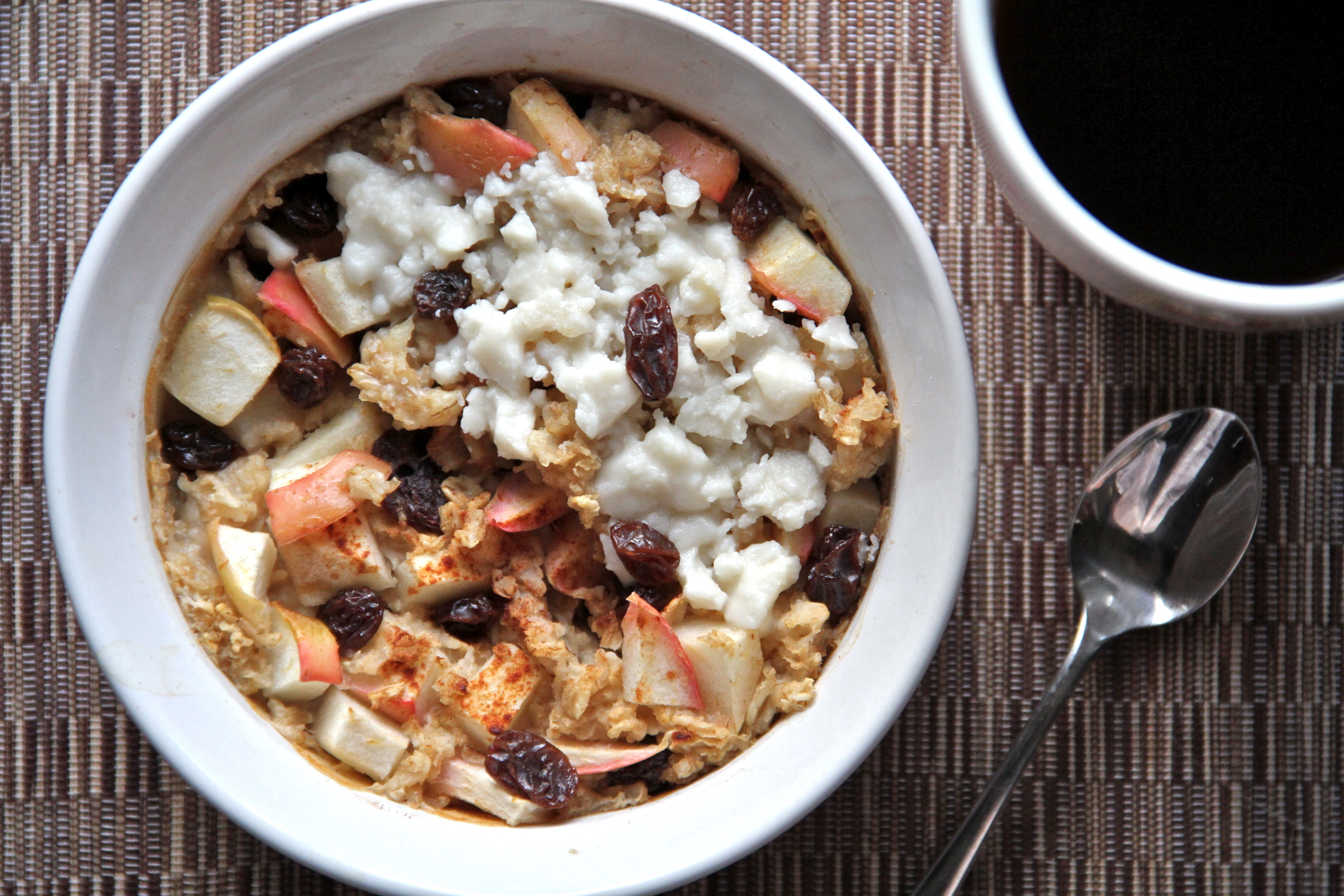 Baked oatmeal with apple, raisins, and coconut butter.
It also presents one with the perfect opportunity to consume far too many cups of tea while curled up on the couch with a blanket and a book.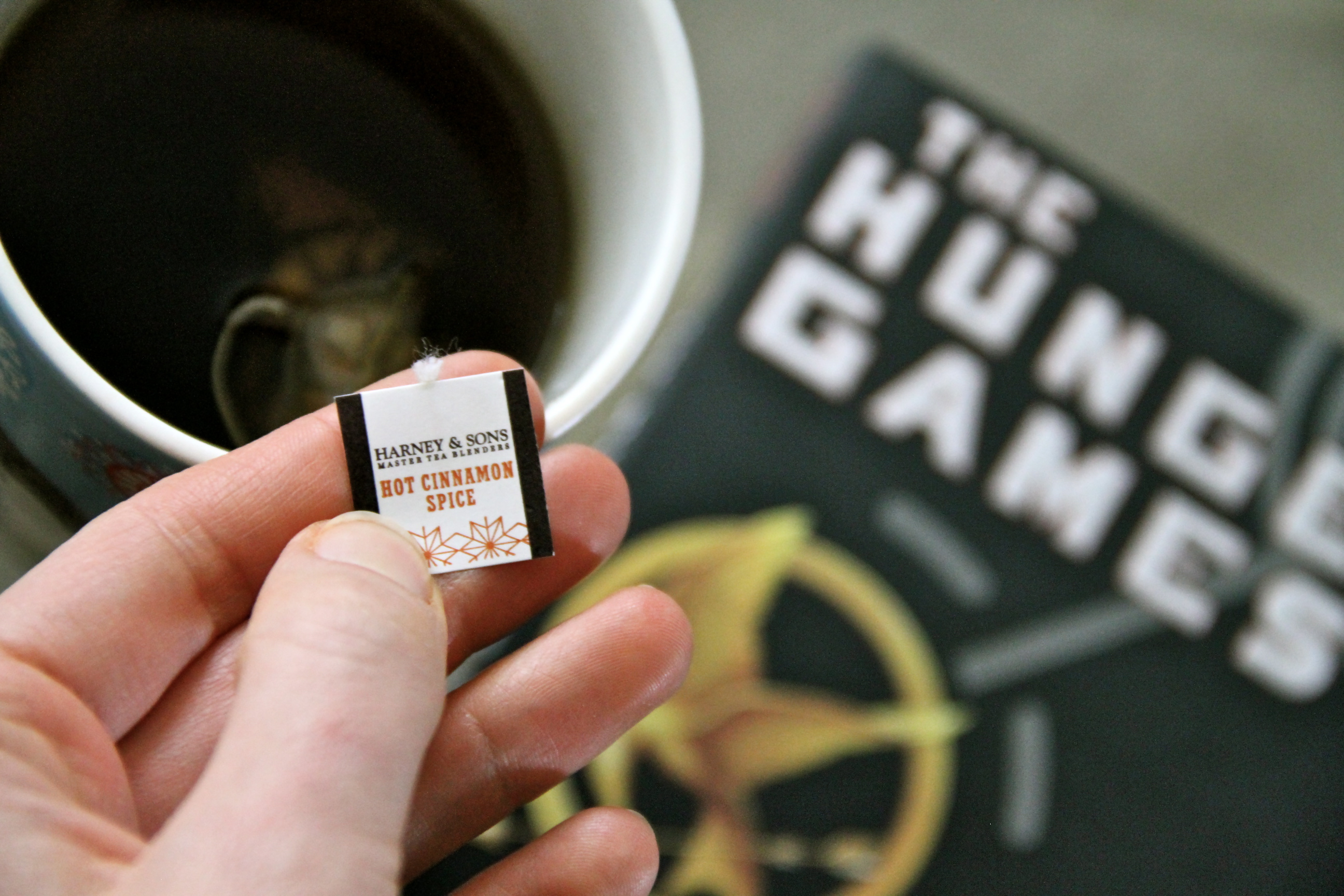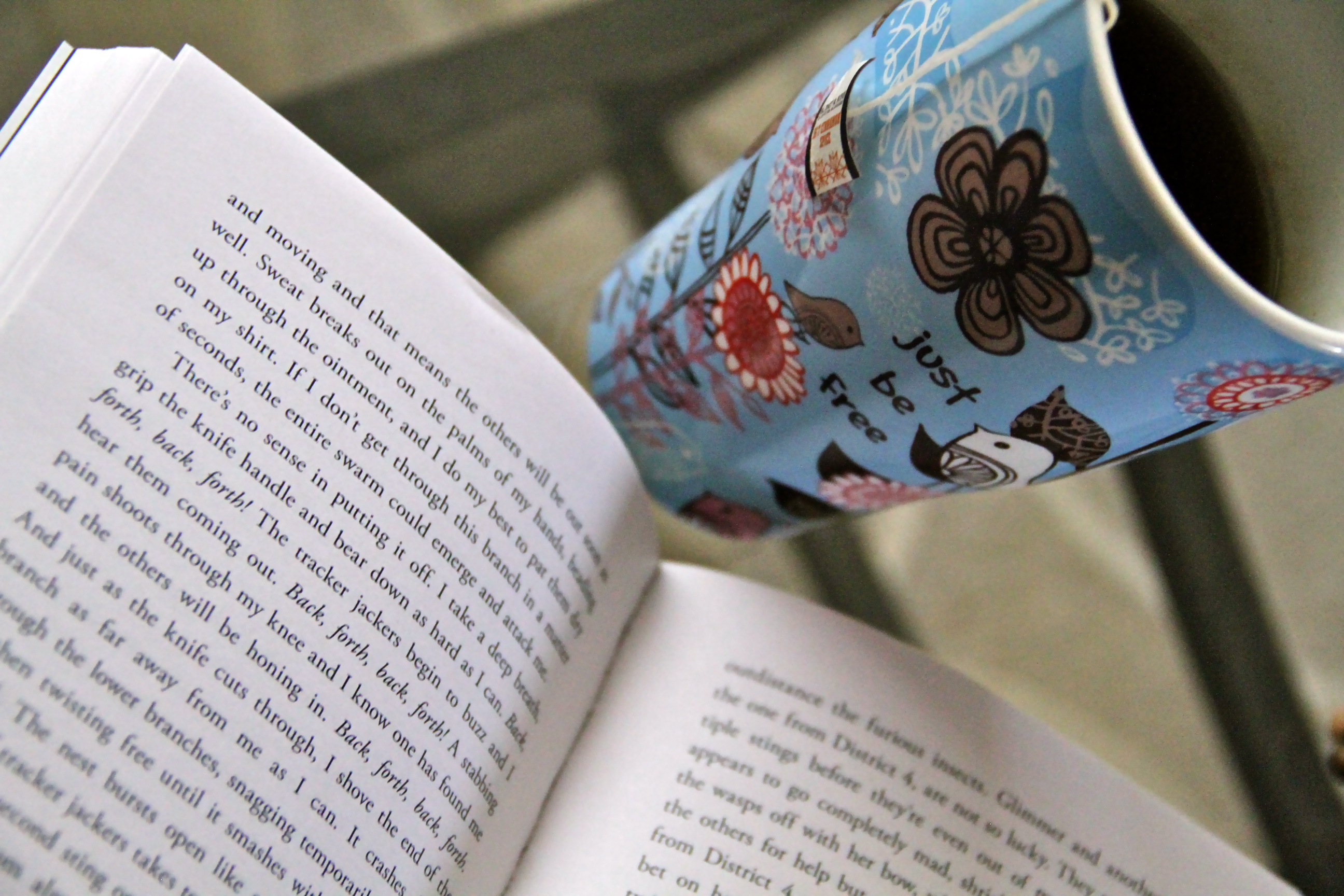 And when the couch begins to show the warning signs of becoming permanently indented? Getting dolled up for an afternoon coffee date with a friend becomes a viable option…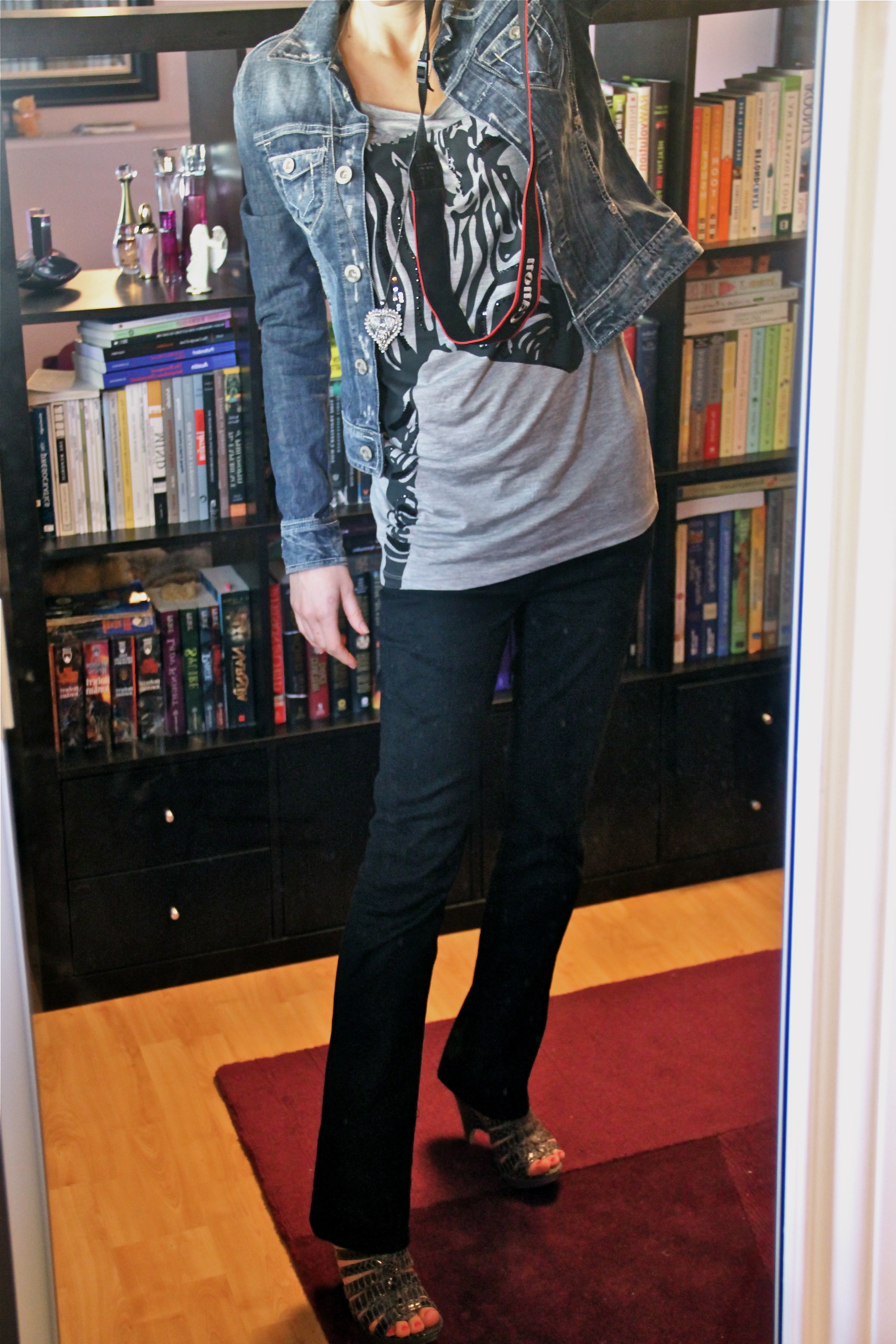 Jacket: Guess, Top: H&M, Jeans: Guess, Shoes: I forget…, Head: Missing
… but not before attending to hunger and nails… Priorities, people.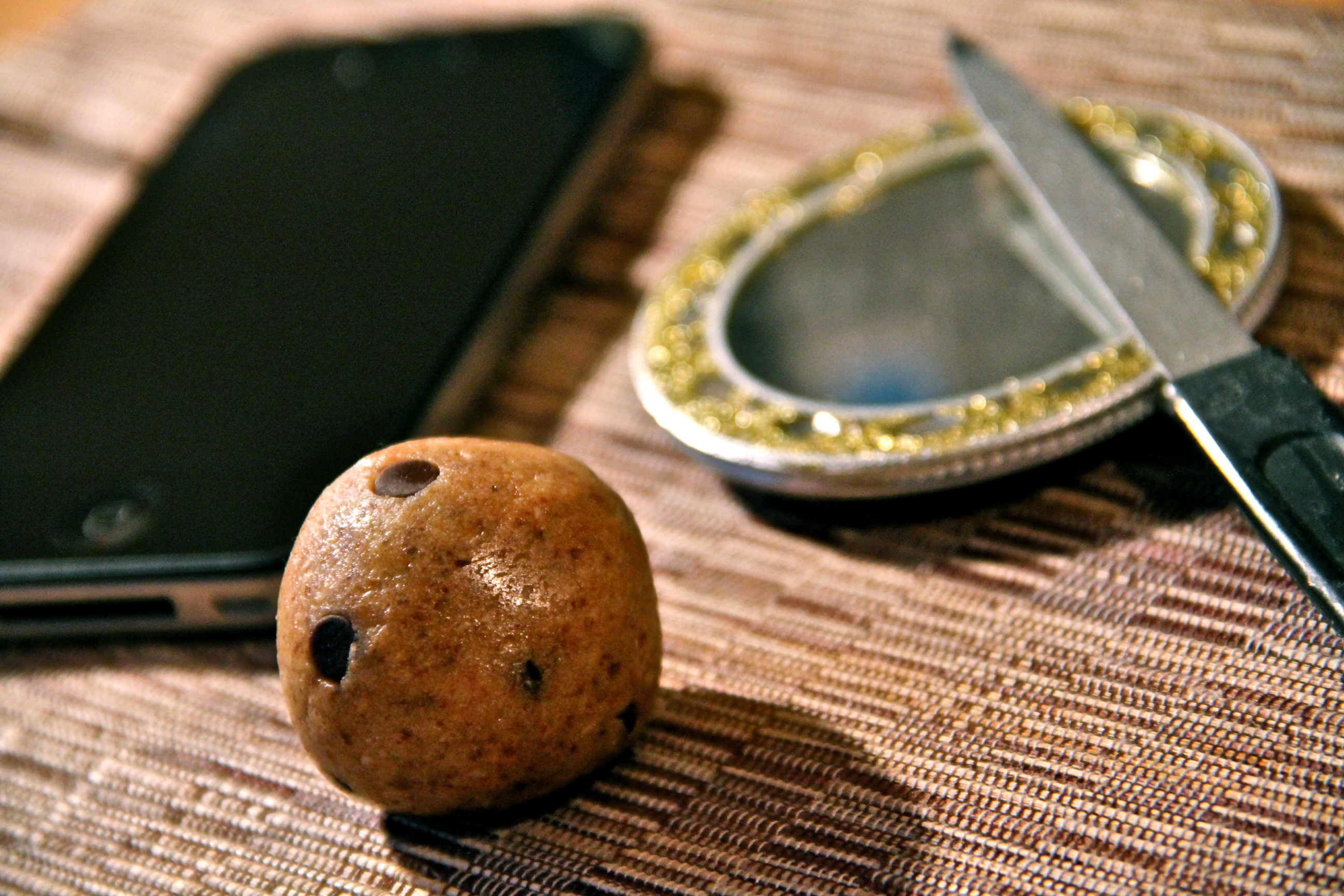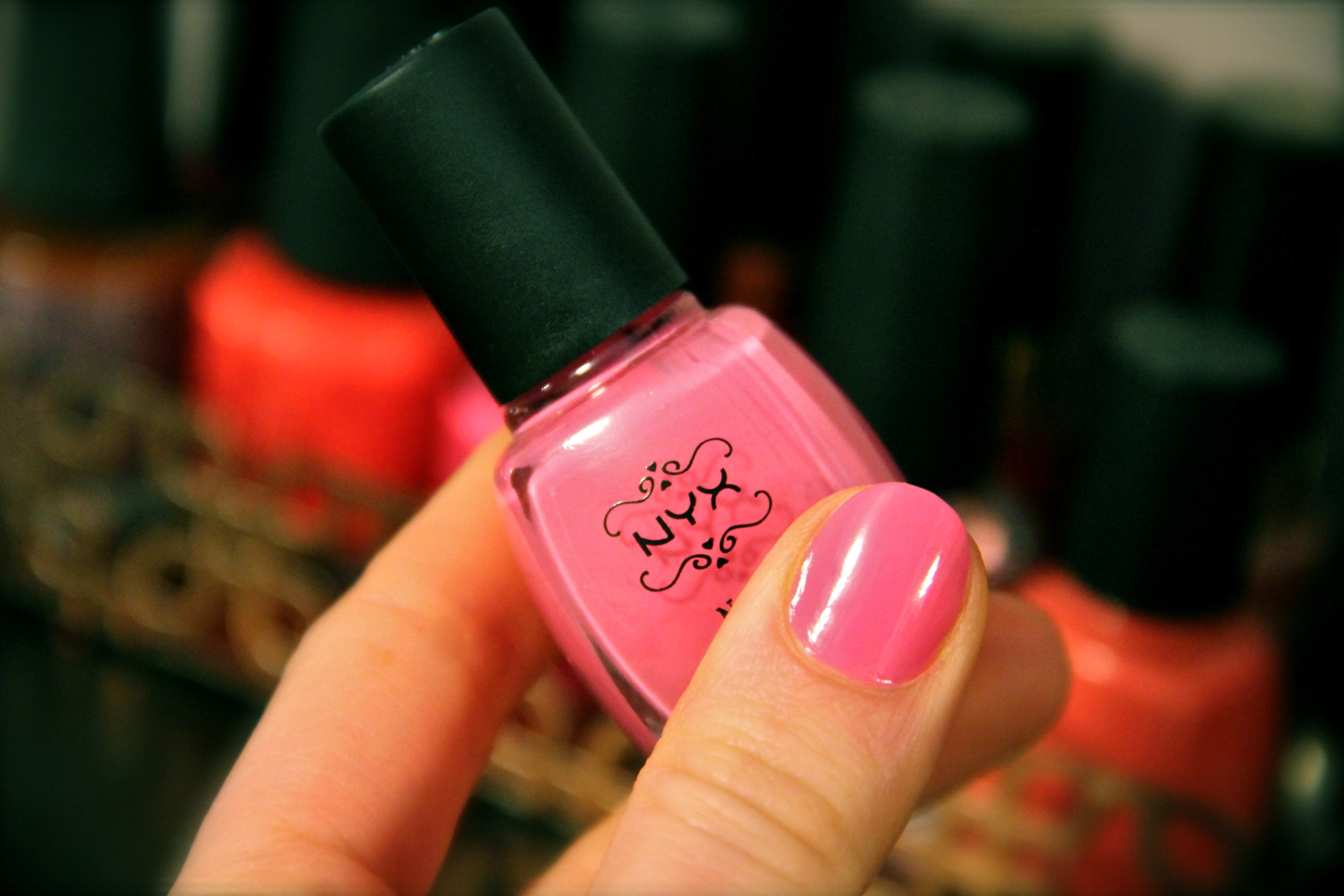 Cookie Dough & NYX nail polish in Hot Pink
And if all else fails, a spring themed dinner of coconut milk rice with sweet corn, roasted asparagus seasoned with olive oil and garlic, and devilled eggs can help remind you that springtime showers are needed to feed the flowers, and that flowers make the world an even more beautiful place.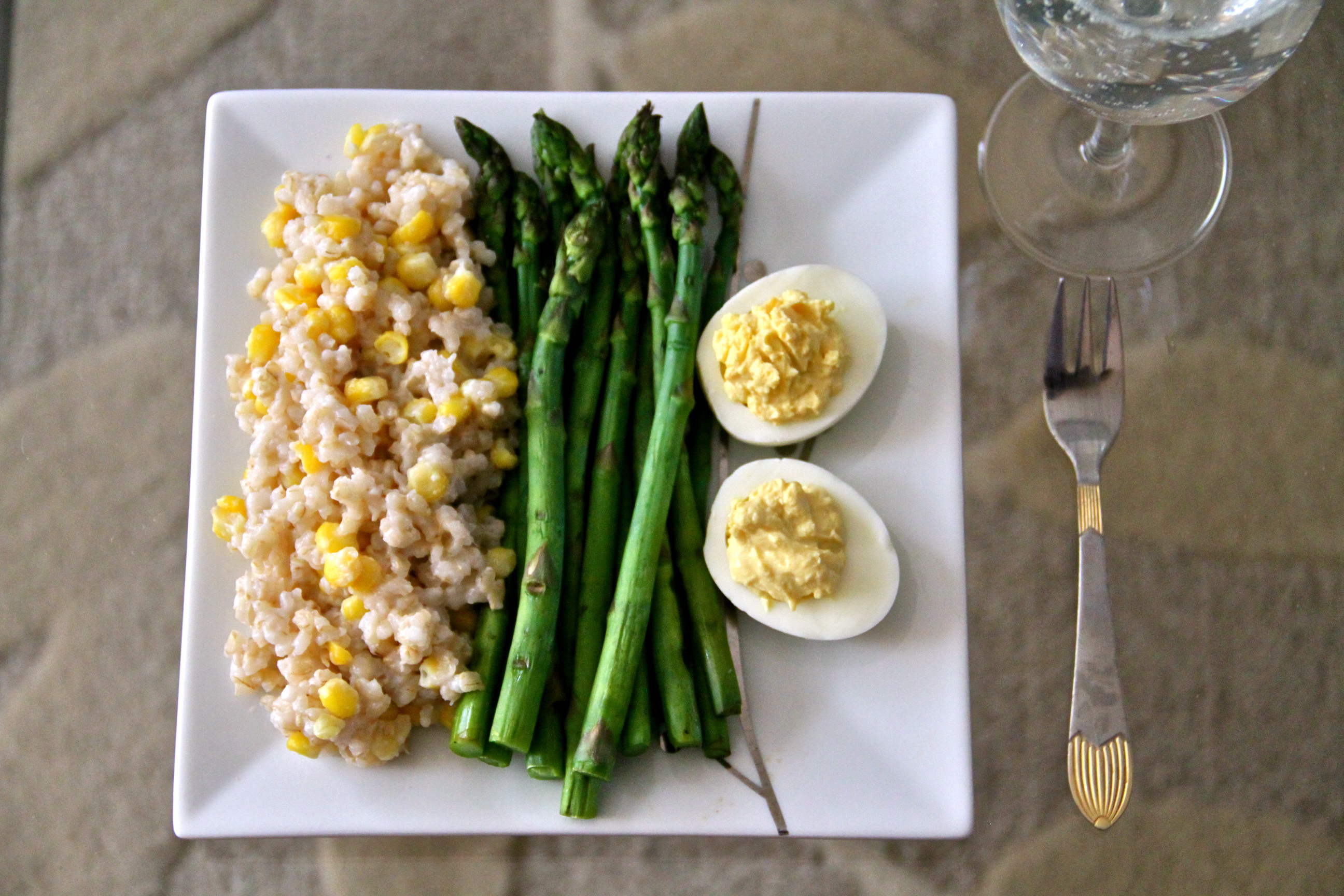 So the next time it starts to rain on your parade, remember that you can find sunshine on even the dreariest of days if you just look on the bright side, so I highly recommend that you do 😀
. – . – . – .
Do you like Mondays?
Do I need to get a Twitter account?
Will you forgive me for tonight's less-than-stellar post if I tell you that my brain feels somewhat fried after the last two?