Hooray!
I'm not the only one who can't be bothered to make her own hummus 😀 Thank you guys for making a lazy girl feel a little less lazy. It may very well happen one day, but seeing as I've been saying that for over a year now, it may very well not. Such is the nature of the lazy beast – what can you do.
You can make dessert.
Luckily, one area where laziness doesn't interfere with my motivation, is in the realm of baking – there, I don't mind putting in a little extra time and effort to make my own tasty treats… because, apparently, satisfying my sweet tooth is more important than satisfying my savory tooth…
In any case, remember yesterday's teaser ingredient?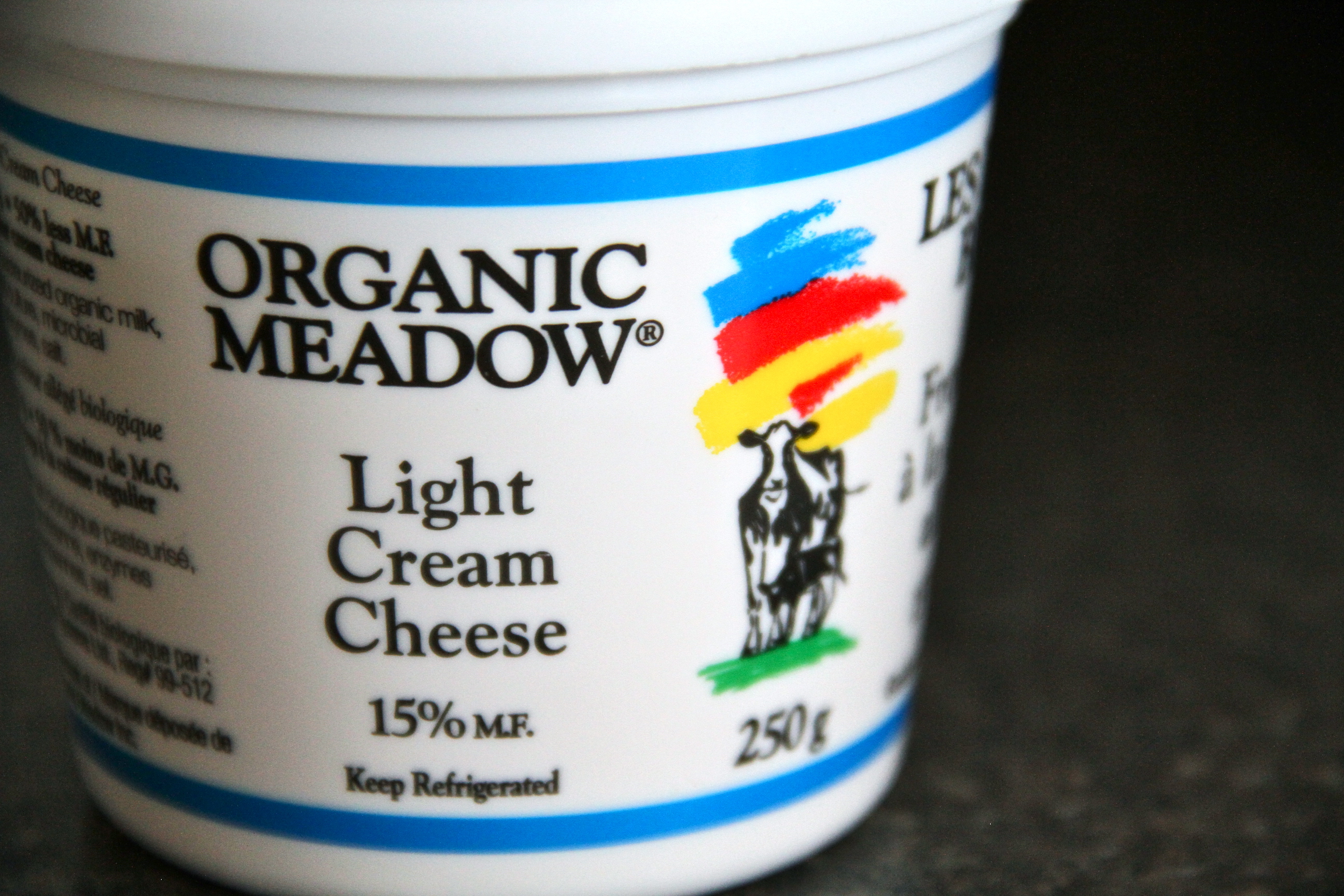 Whoever guessed that it was for cheesecake, guessed correct. Today's recipe is for a no-bake cheesecake that really couldn't be any simpler. Hands-on time is minimal, but the payoff is absolutely fantastic. What more could you ask for? The recipe, you say? My pleasure 😀
Hope you enjoy!
. – . – . – .
. no-bake chocolate cheesecake bites .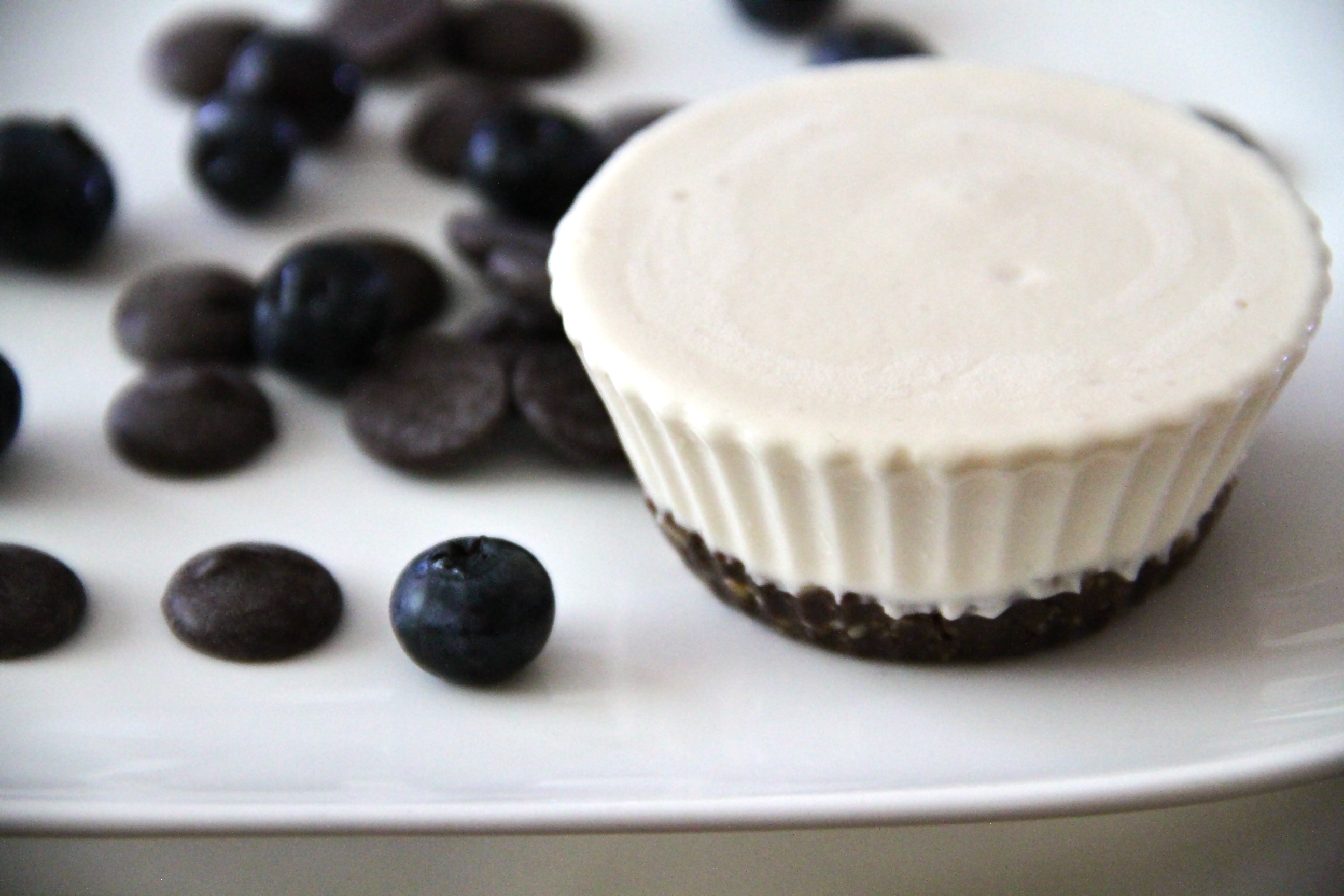 Ingredients (makes 10 bites)
For the crust:
¼ cup cocoa powder
½ cup almond meal
¾ cup rolled oats
¼ cup honey
pinch of salt
For the filling:
1 cup plain Greek yogurt
1 8 oz. package of cream cheese, at room temperature
¼ cup sugar
1 tsp. vanilla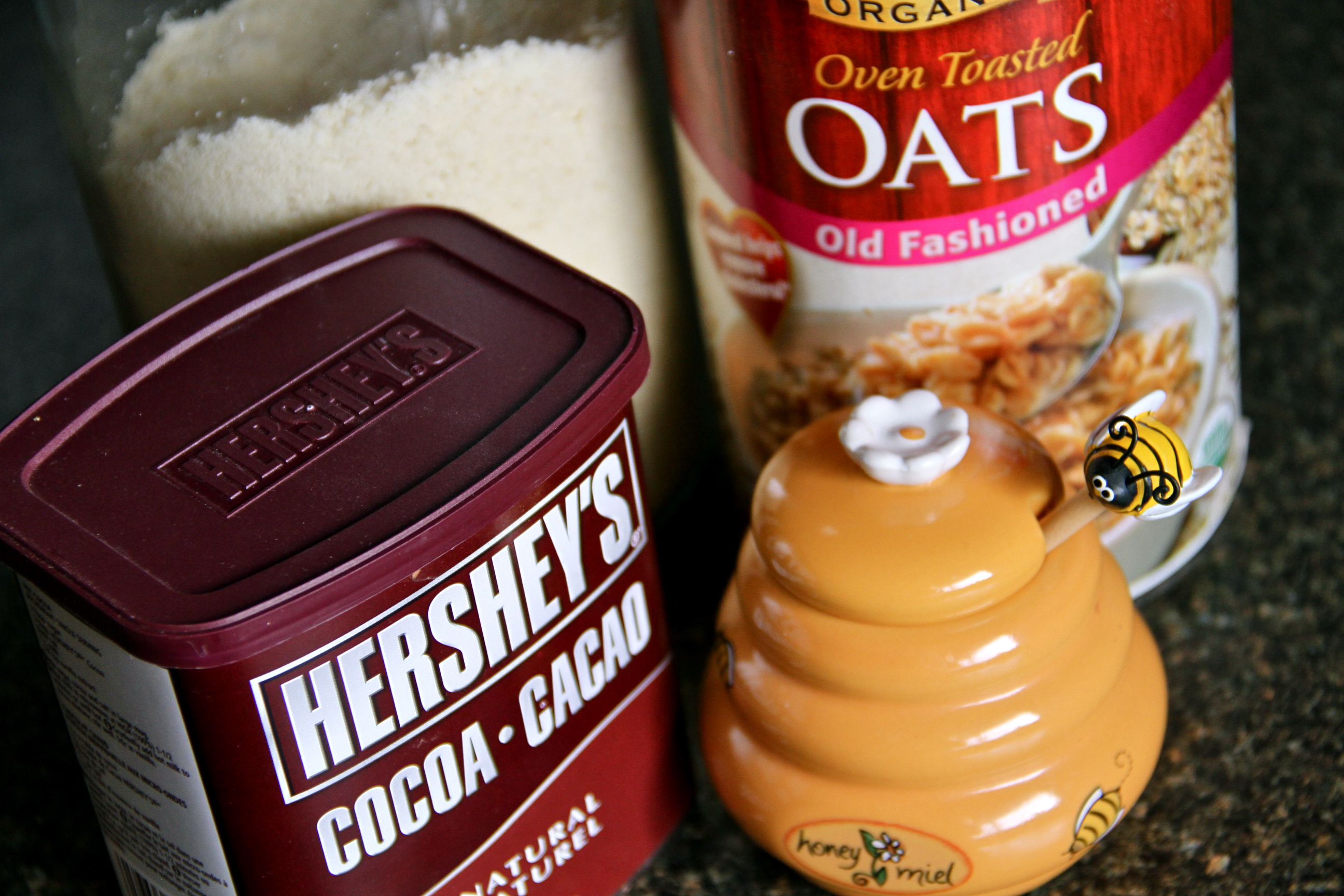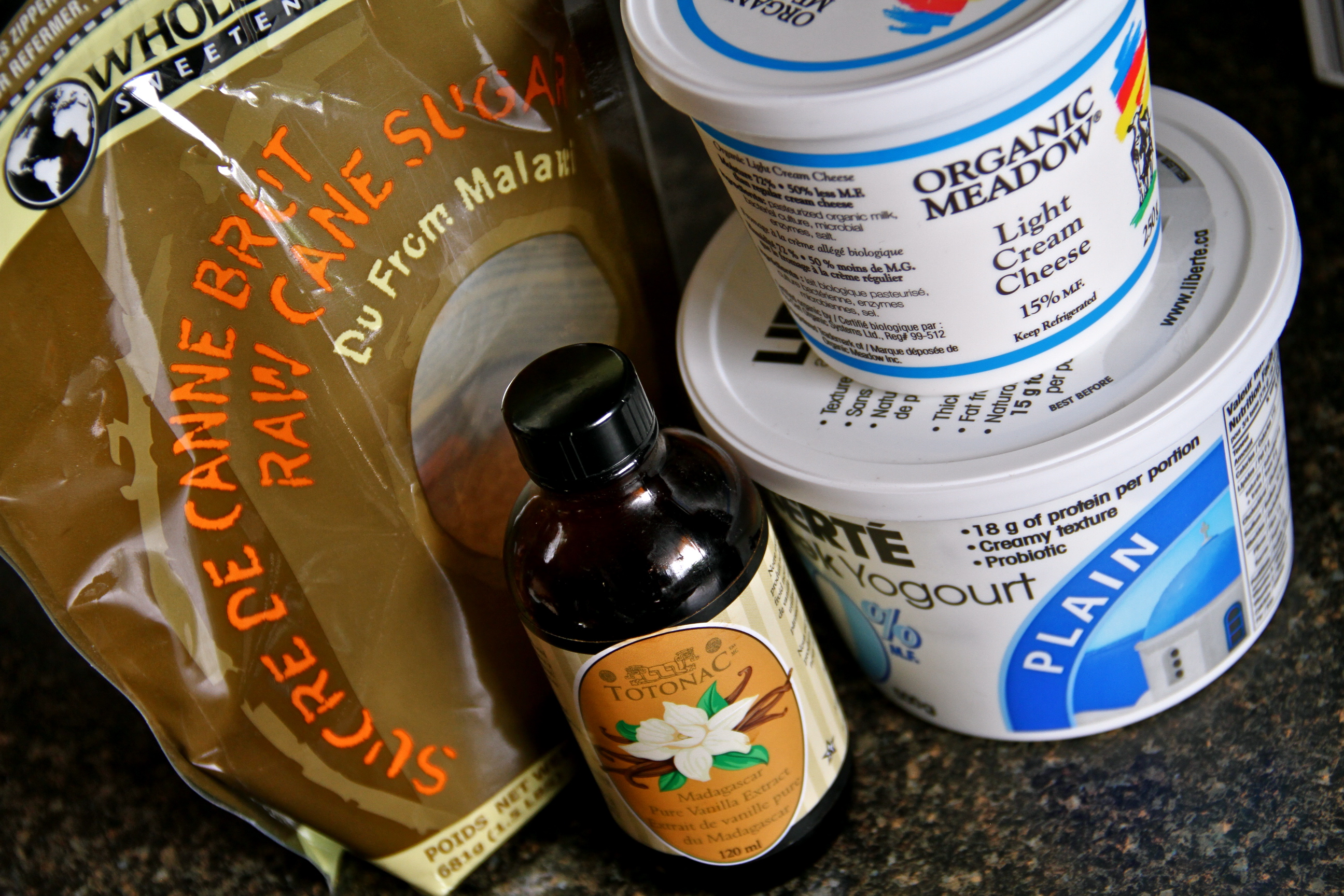 Instructions
For the crust:
1. Combine cocoa powder, almond meal, and oats in a food processor and pulse until well combined.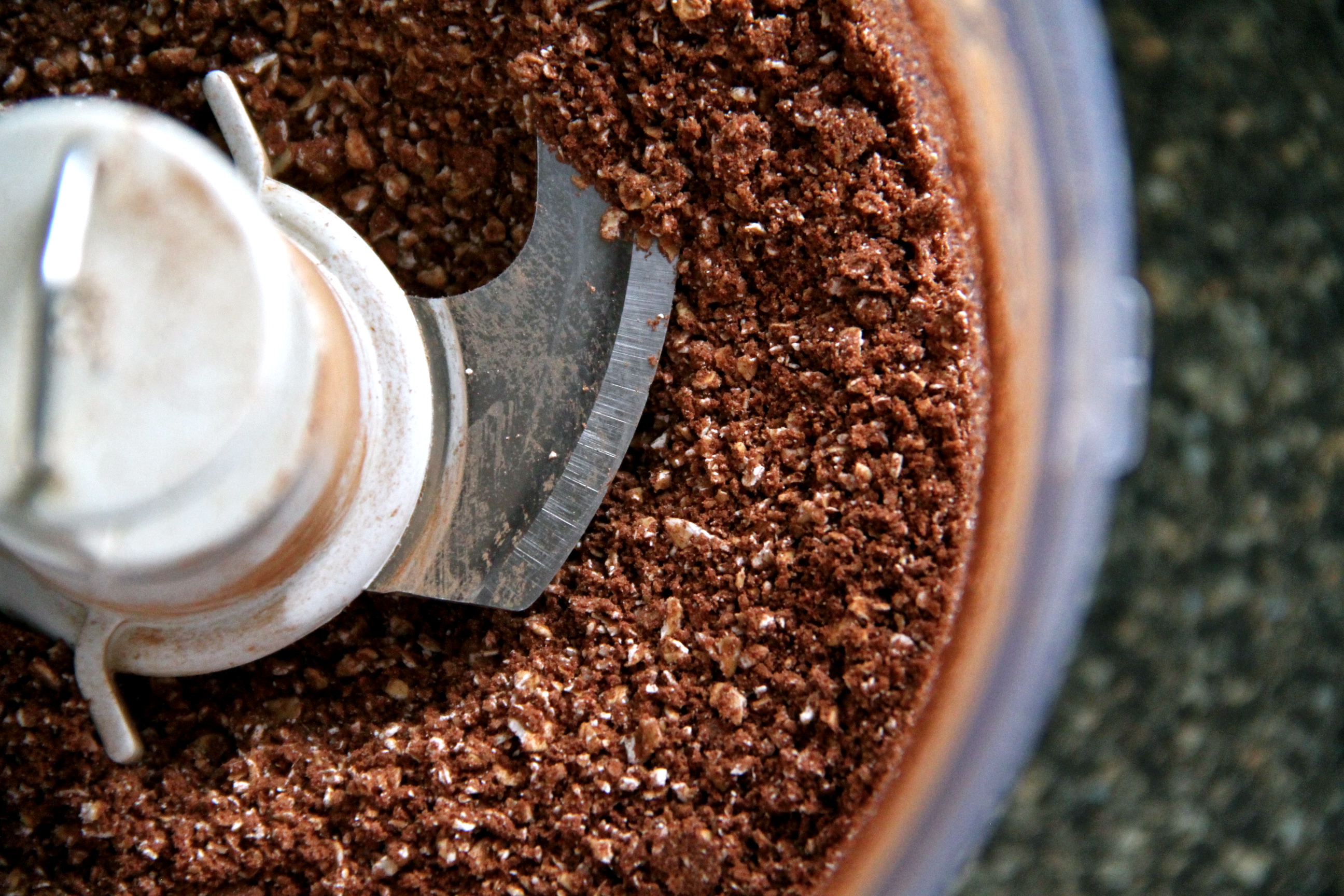 2. Add honey and salt and continue to pulse until thoroughly combined.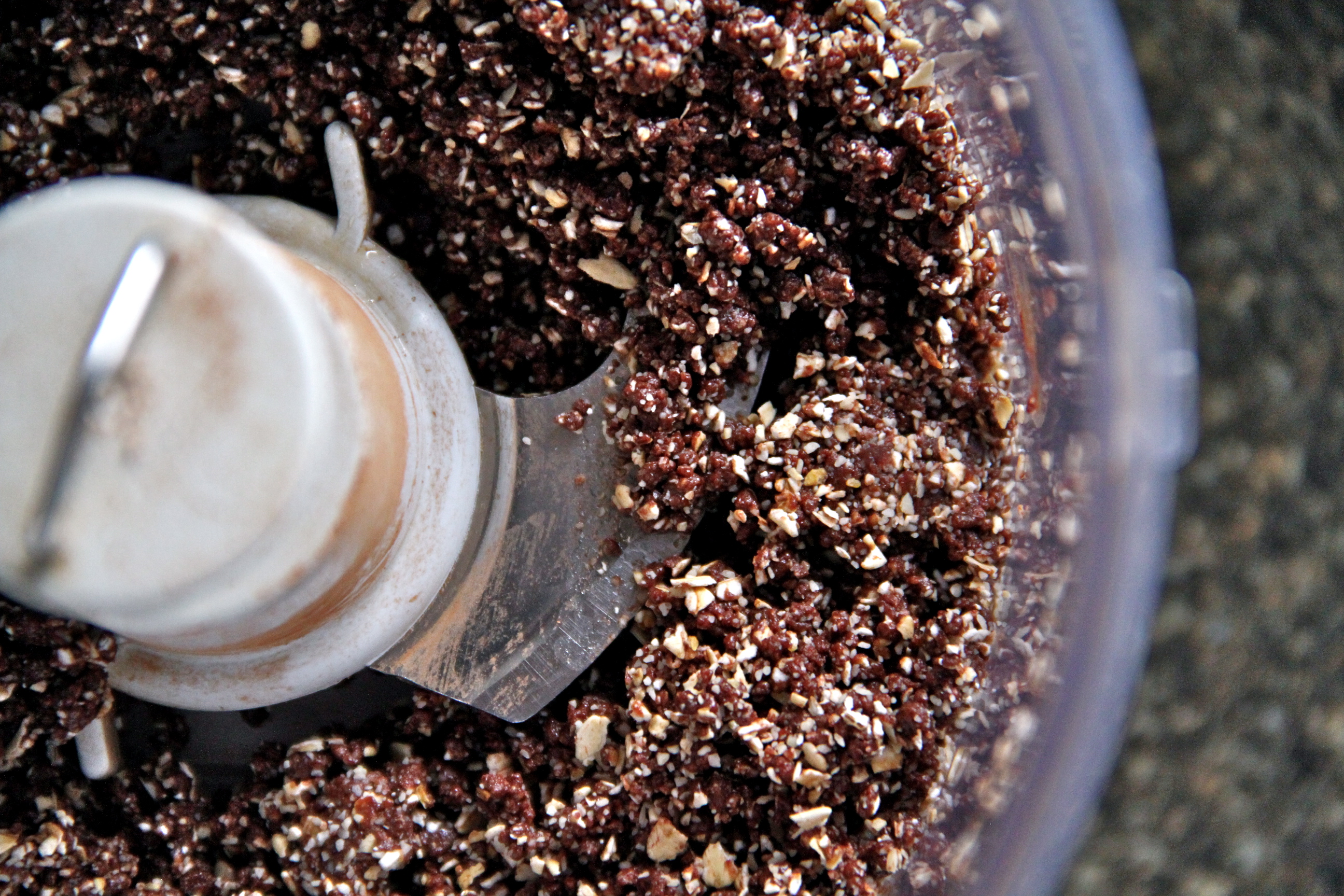 3. Using a tablespoon, divide mixture evenly among 10 silicone baking cups. Firmly press it down until it becomes compact and holds together in the bottom of the baking cups.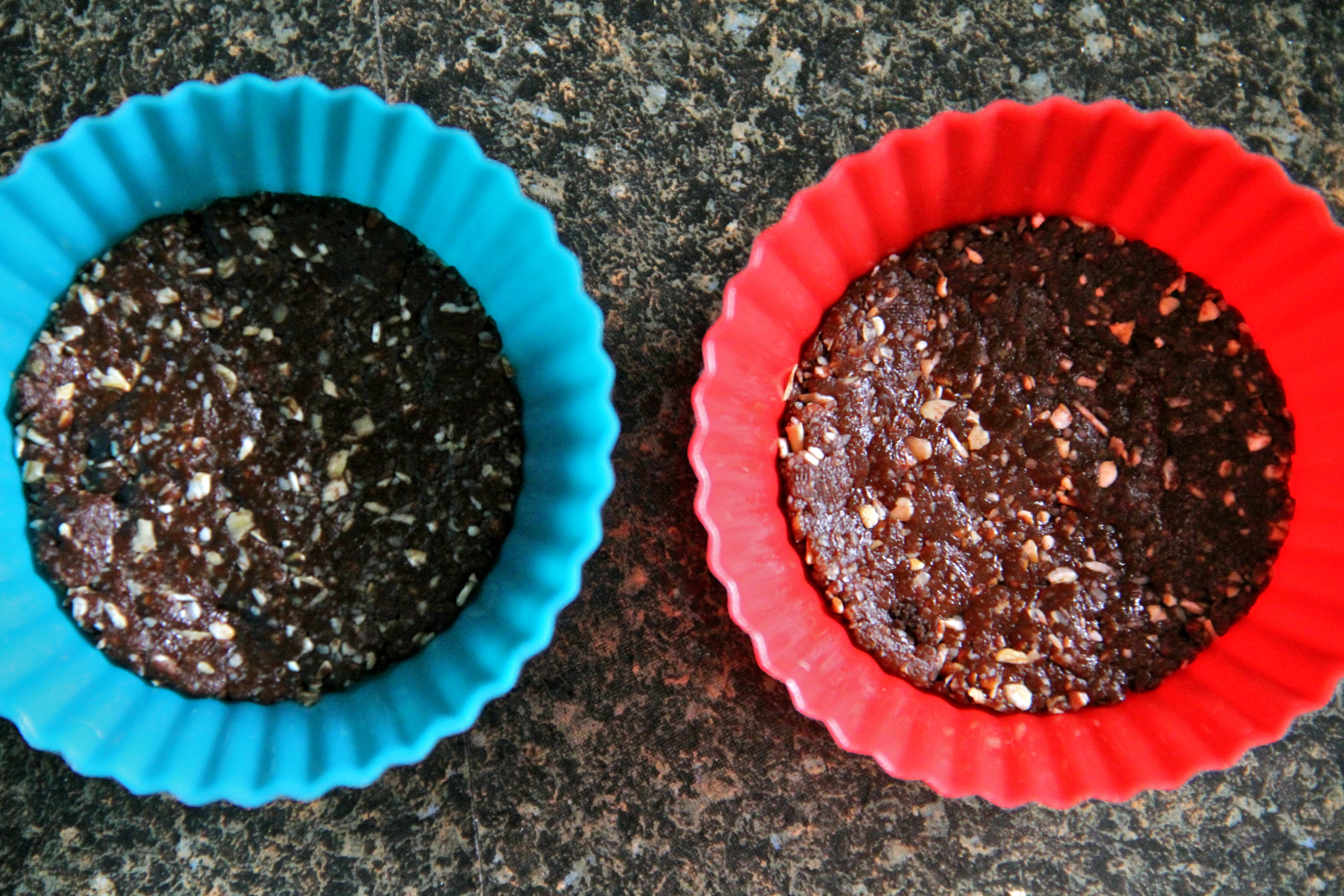 4. Cover and refrigerate for ~ 1 hour, until set.
For the filling:
1. Using a blender or electric mixer, beat cream cheese until smooth. Add sugar and vanilla, and continue beating. Finally, add yogurt and beat until the mixture is smooth and fully combined.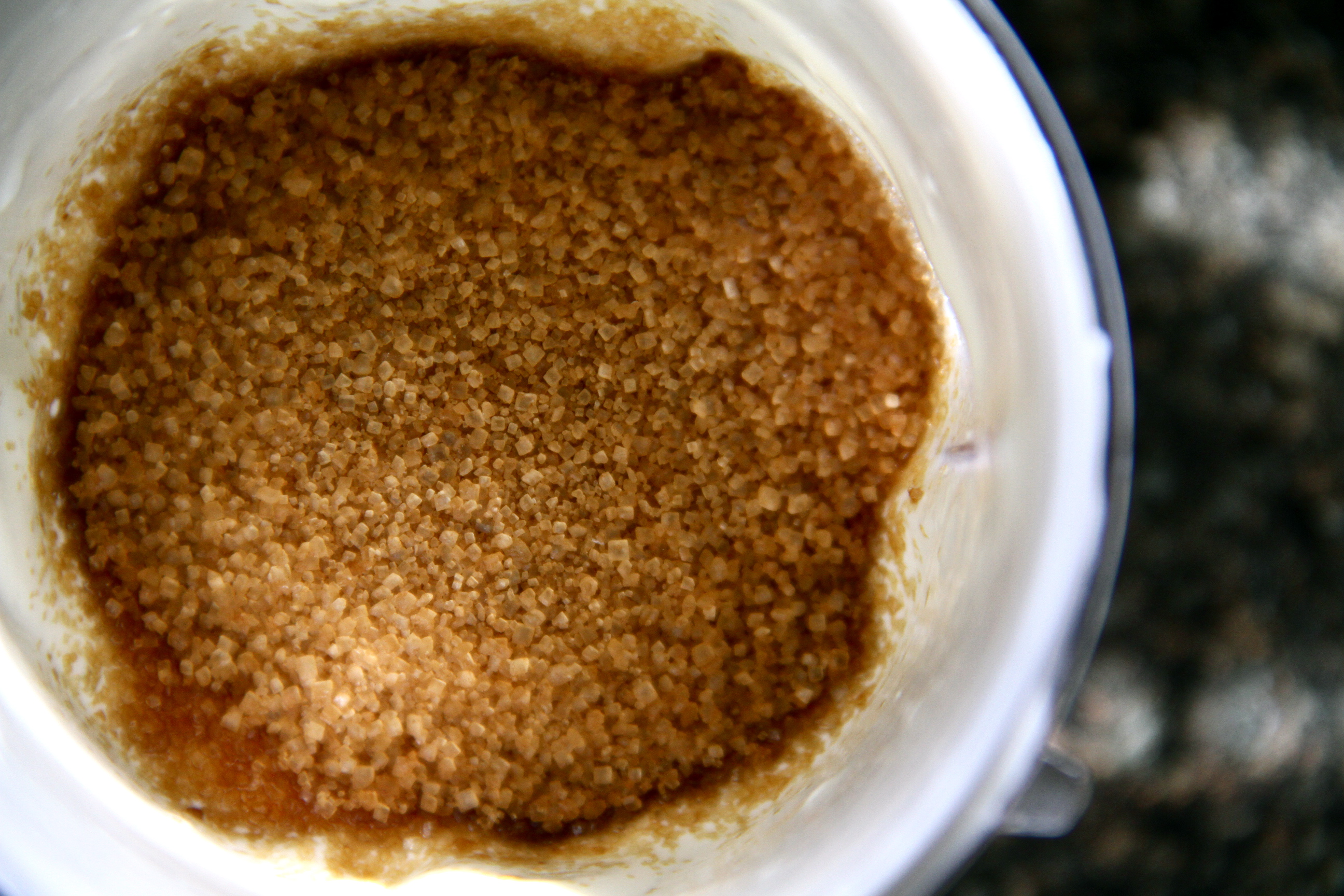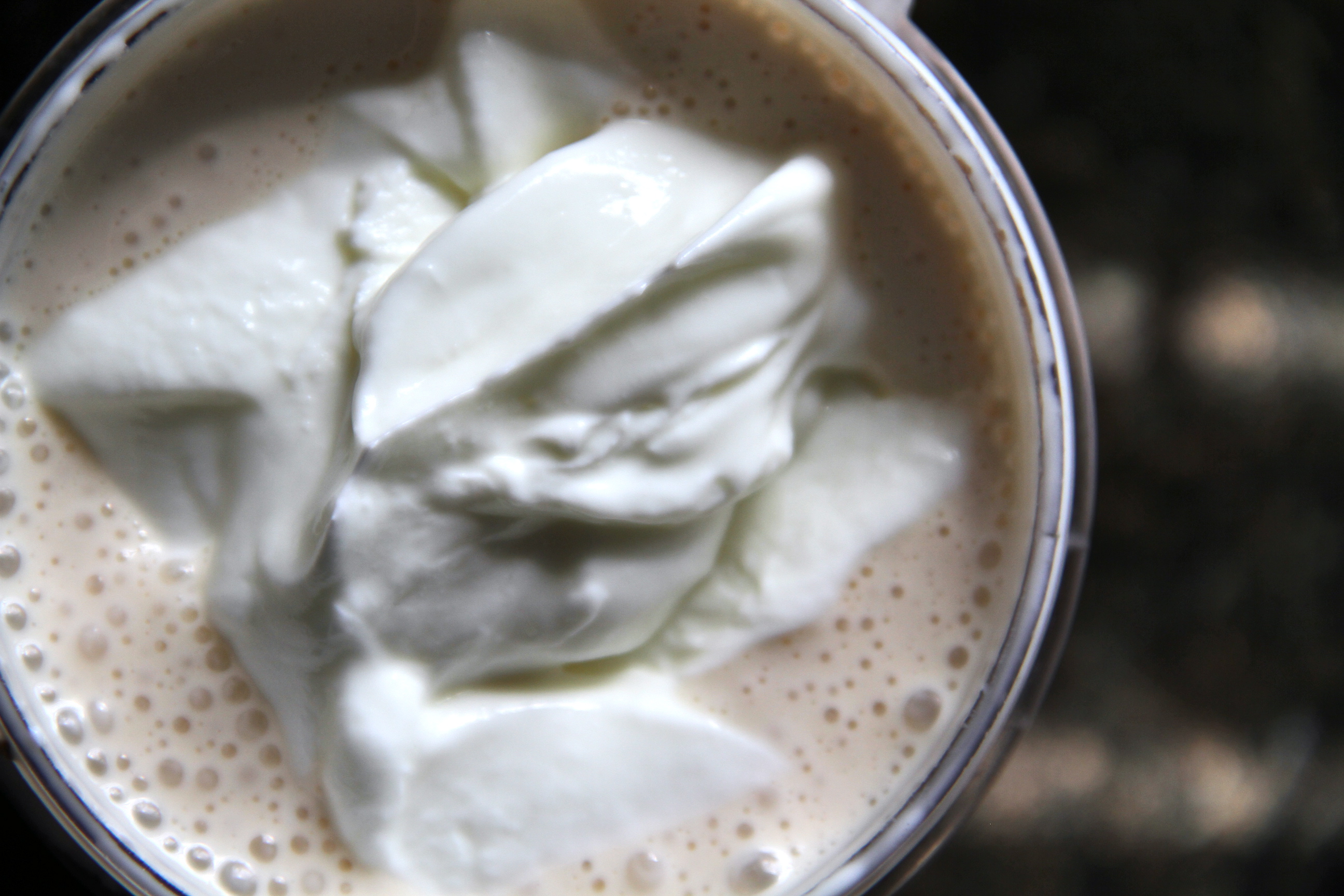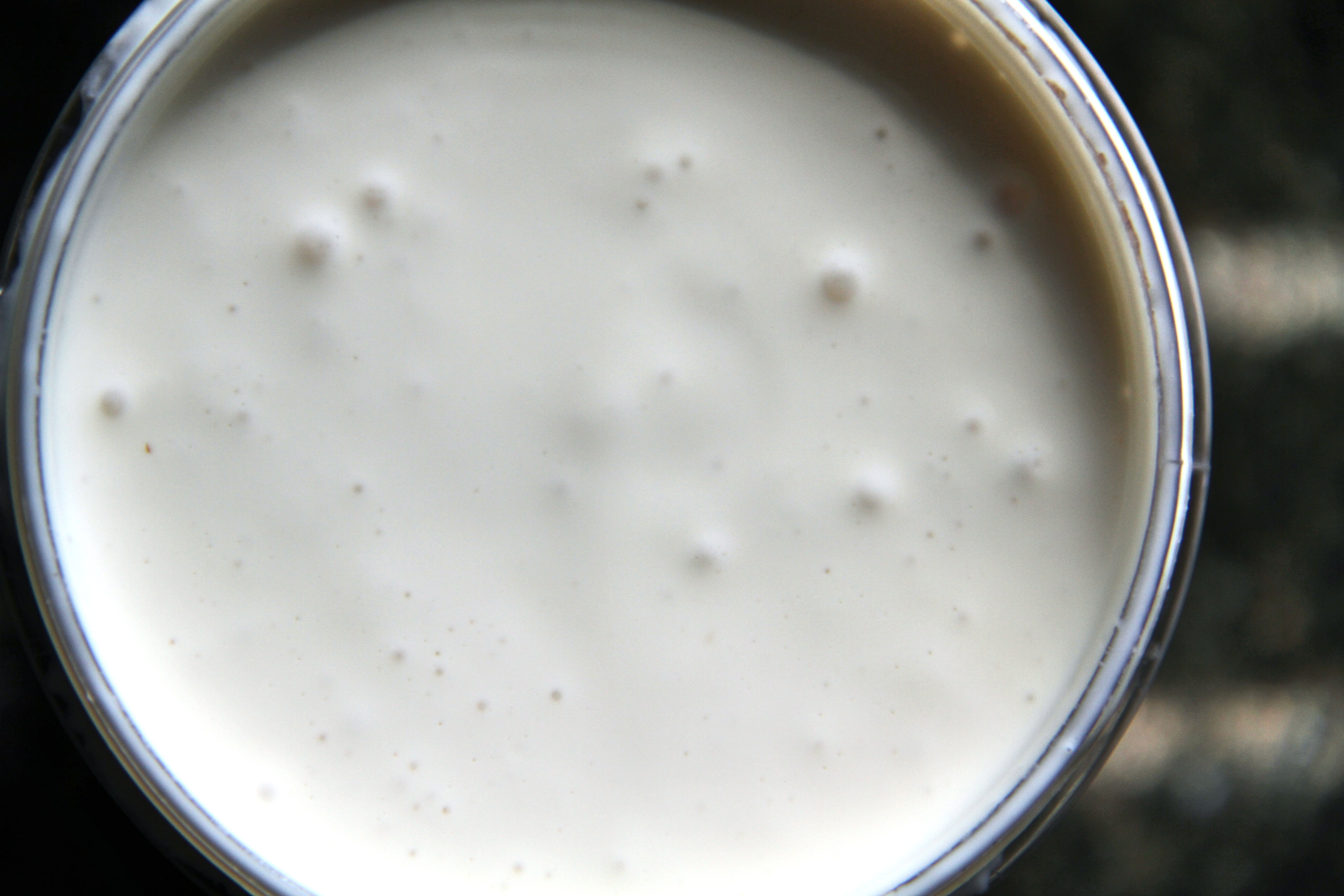 2. Spoon cheese mixture into prepared cups, filling almost to the top. Place into a muffin tin and freeze for at least 4 – 5 hours, until firm to the touch.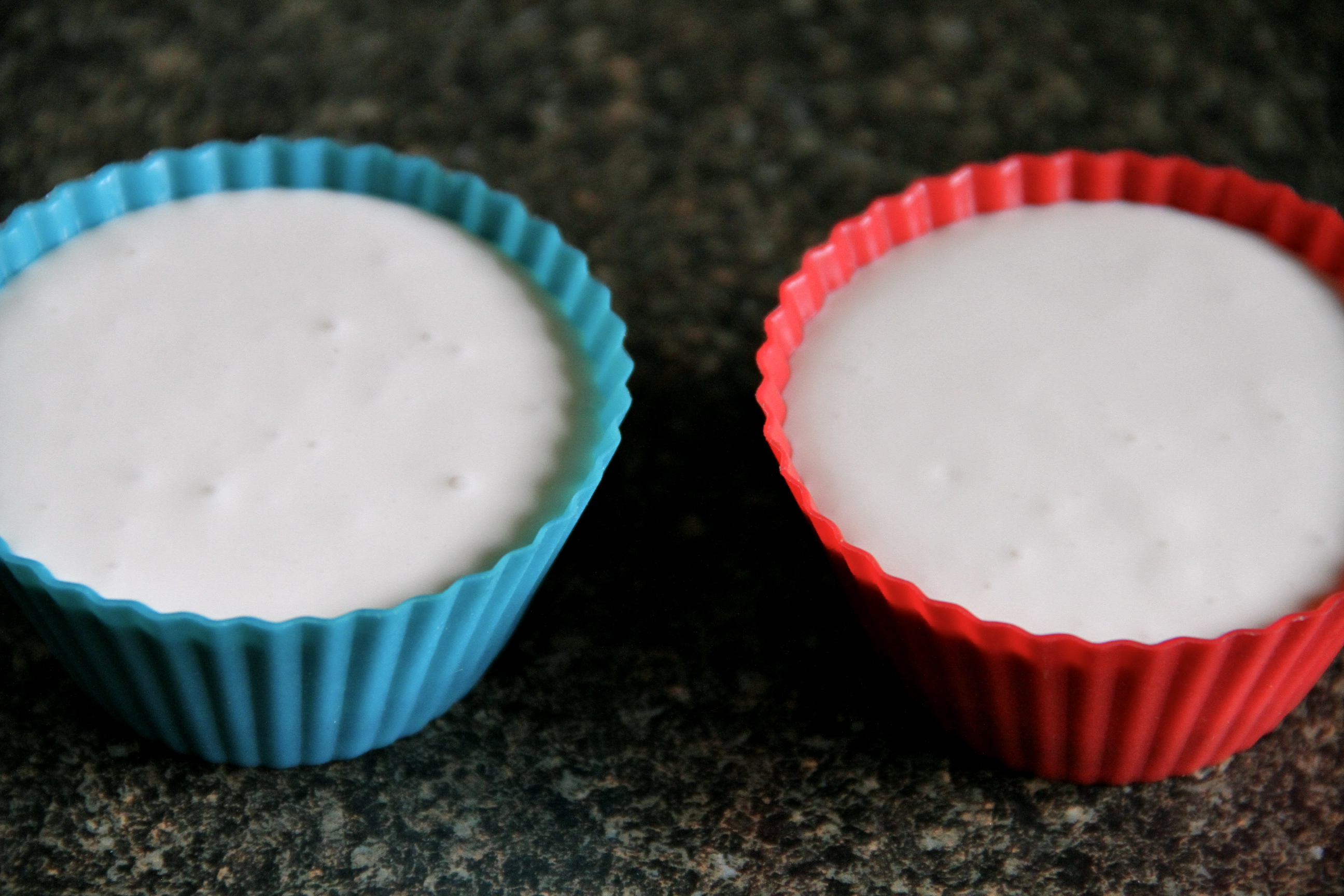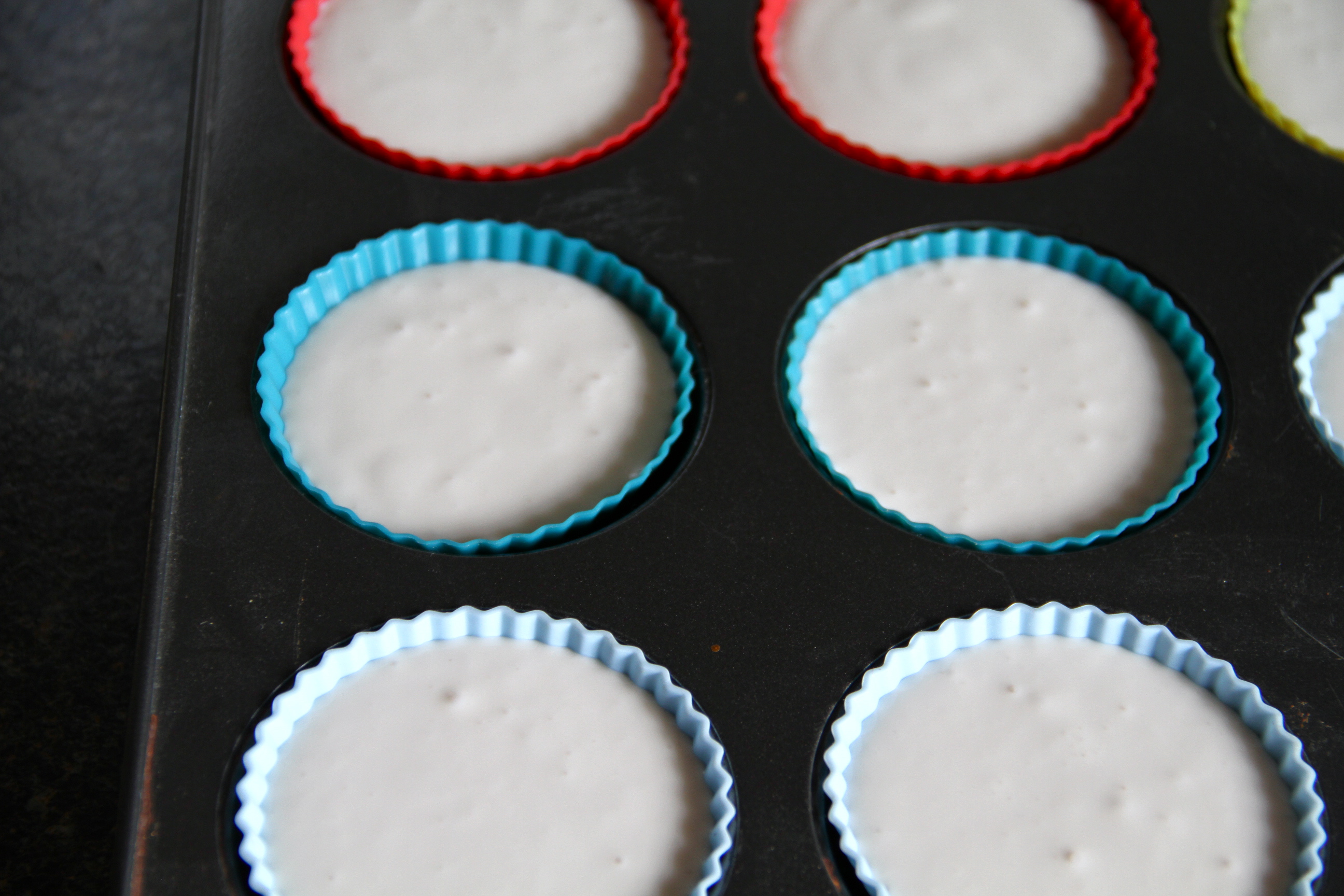 3. Prior to serving, remove from the freezer, peel away silicone lining, and allow them to soften up for ~15 minutes. Garnish with toppings of choice.
. – . – . – .
I'm not even the biggest fan of cheesecake, but I do have to admit that I'm quite smitten with these little bites. Perfectly snack-sized, and not sickeningly sweet or mind-numbingly rich, they make a delicious pick-me-up at any time of the day. They're not too, too sweet, which makes them a perfect base for a host of toppings – I tried strawberry jam, honey, almond butter, and caramel pudding, and all tasted fantastic.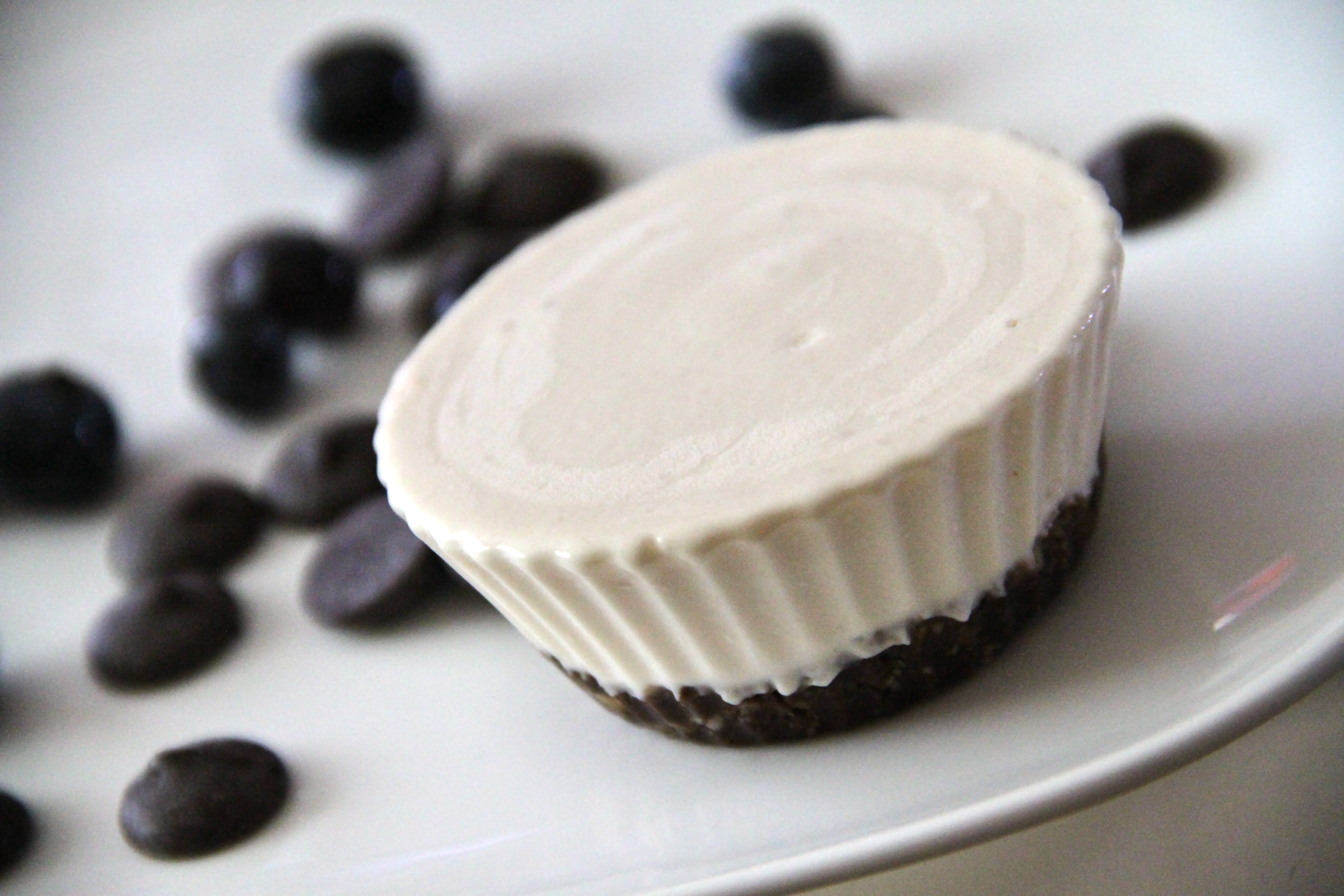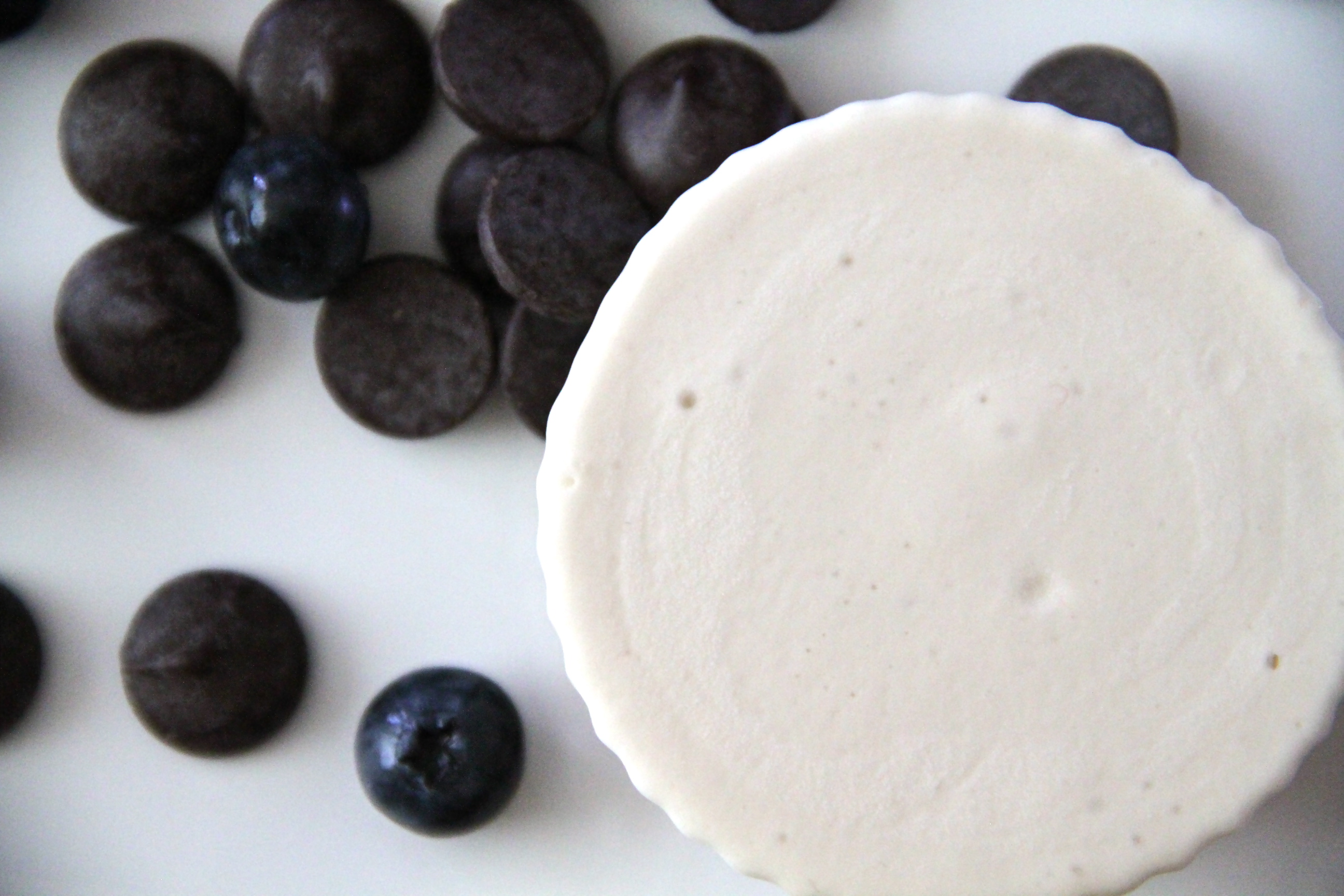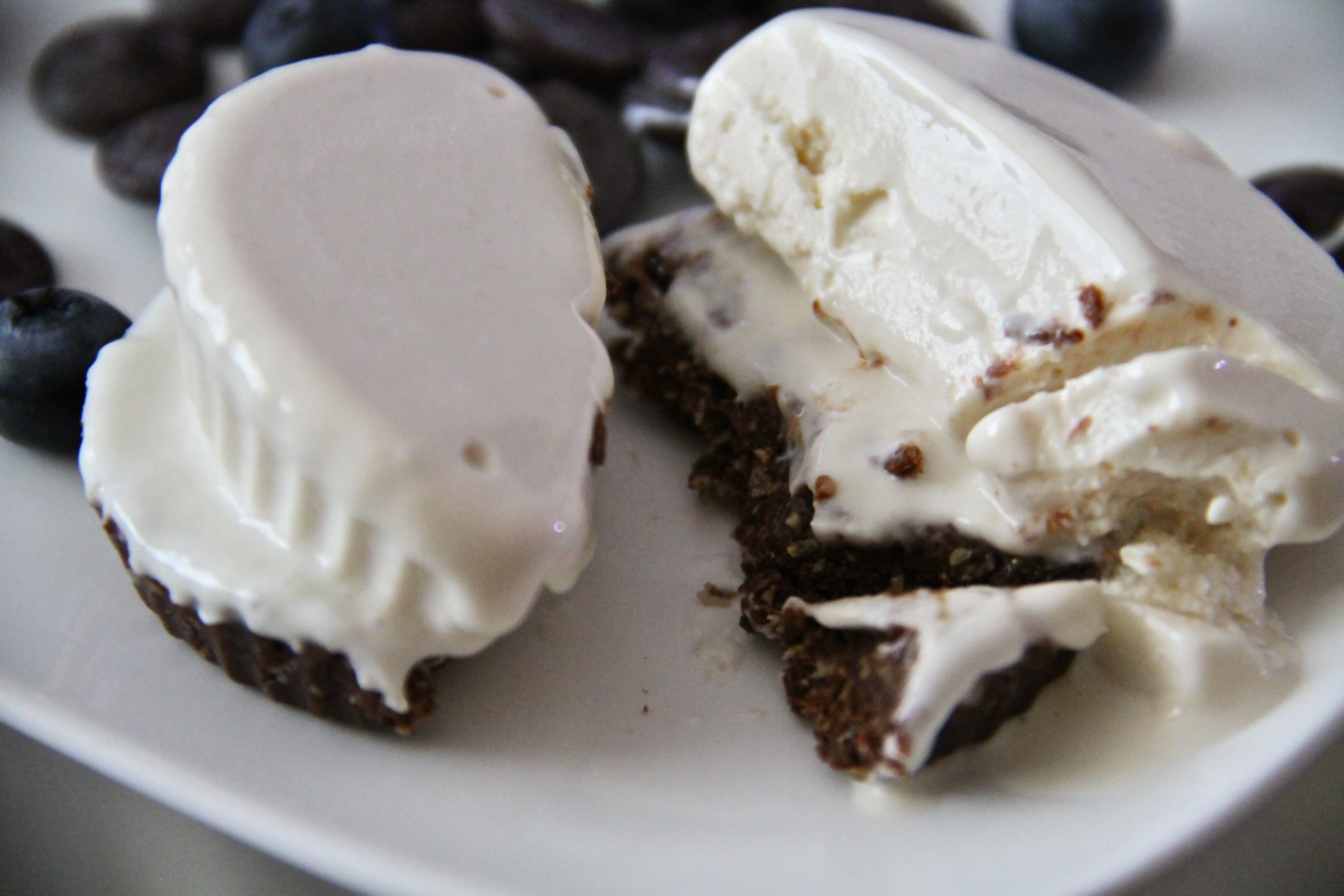 Happy Eating!
. – . – . – .
What's your favorite kind of cake? I think I'm gonna have to go with tiramisu. Although I'm a big fan of any kind of chocolate cake, too 😀
What kind of cake/dessert did you have for your last birthday? Chocolate cake with espresso flavored buttercream frosting. Blew. my. mind.