Yesterday, we ended on the topic of dessert…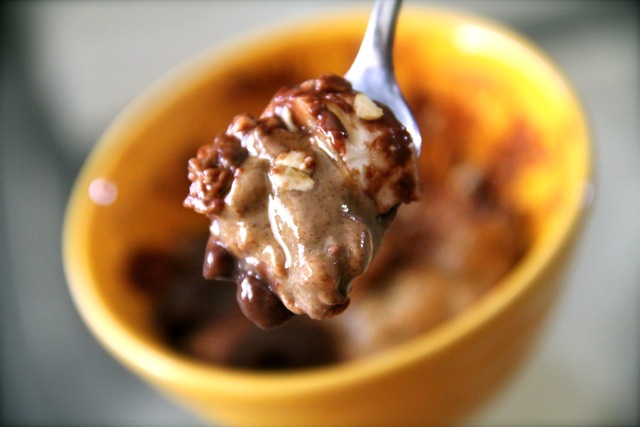 Want some?
Please say yes so that I don't have to call the men in white coats to come pay you a visit. I seriously question the mental soundness of anyone who says that they don't have a sweet tooth, because everyone does. Even if you think you don't, you do. Trust me on this one.
There was a time where the nasty little voice in my head managed to convince me that I didn't like chocolate and ice cream because it was easier to deny myself those things if I believed I didn't like them, as opposed to facing the truth, which was that I was simply afraid to eat them. "No, I don't like chocolate and ice cream" sounds a lot better than "No, I'm afraid to eat chocolate and ice cream", and because I had gone so long without eating them, I truly forgot how much I used to love them, and thus started to believe all of those nasty lies that my ED fed me. At least on the surface, anyway.
But it was all a bunch of bull.
I mean, come on. Who doesn't like chocolate and ice cream?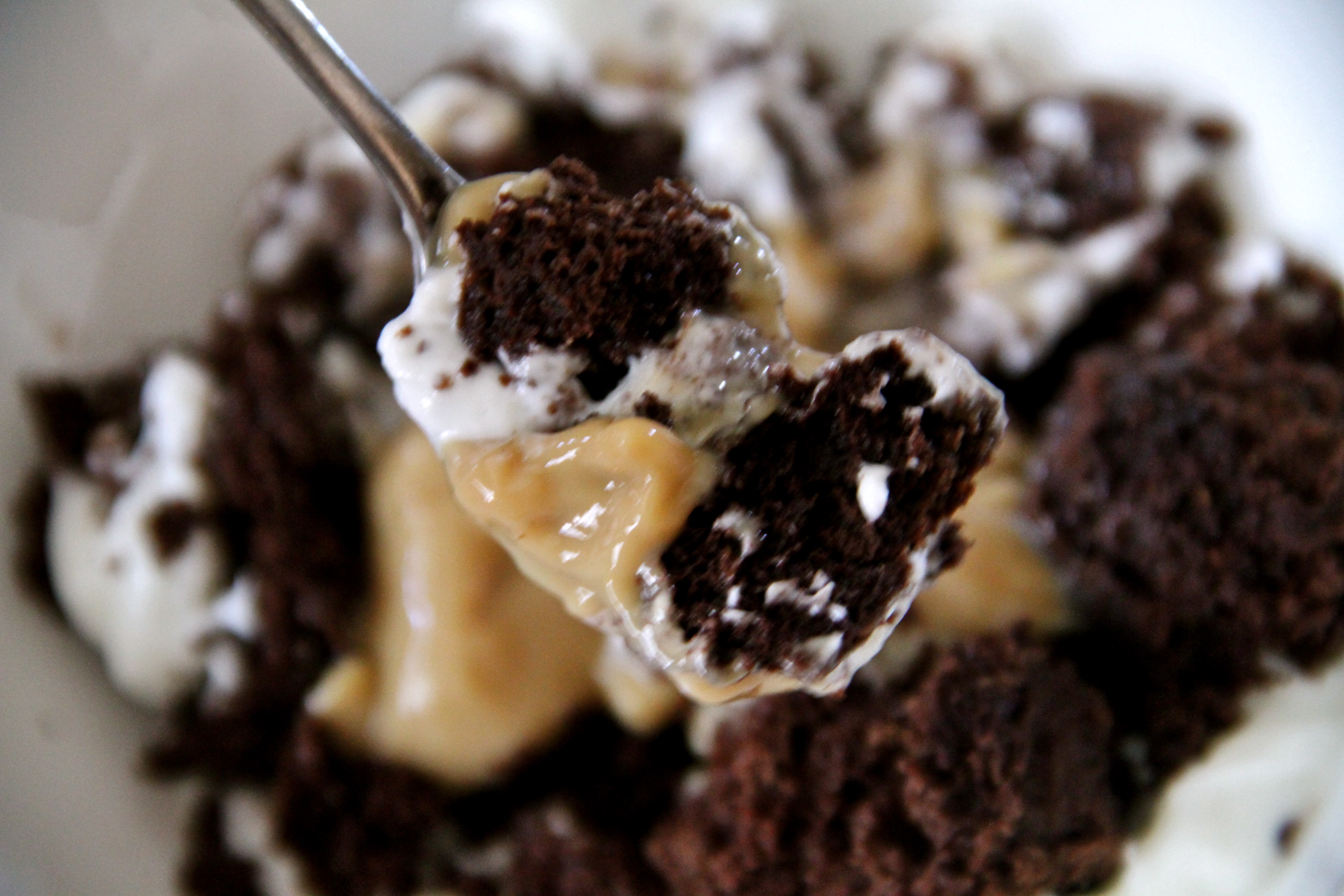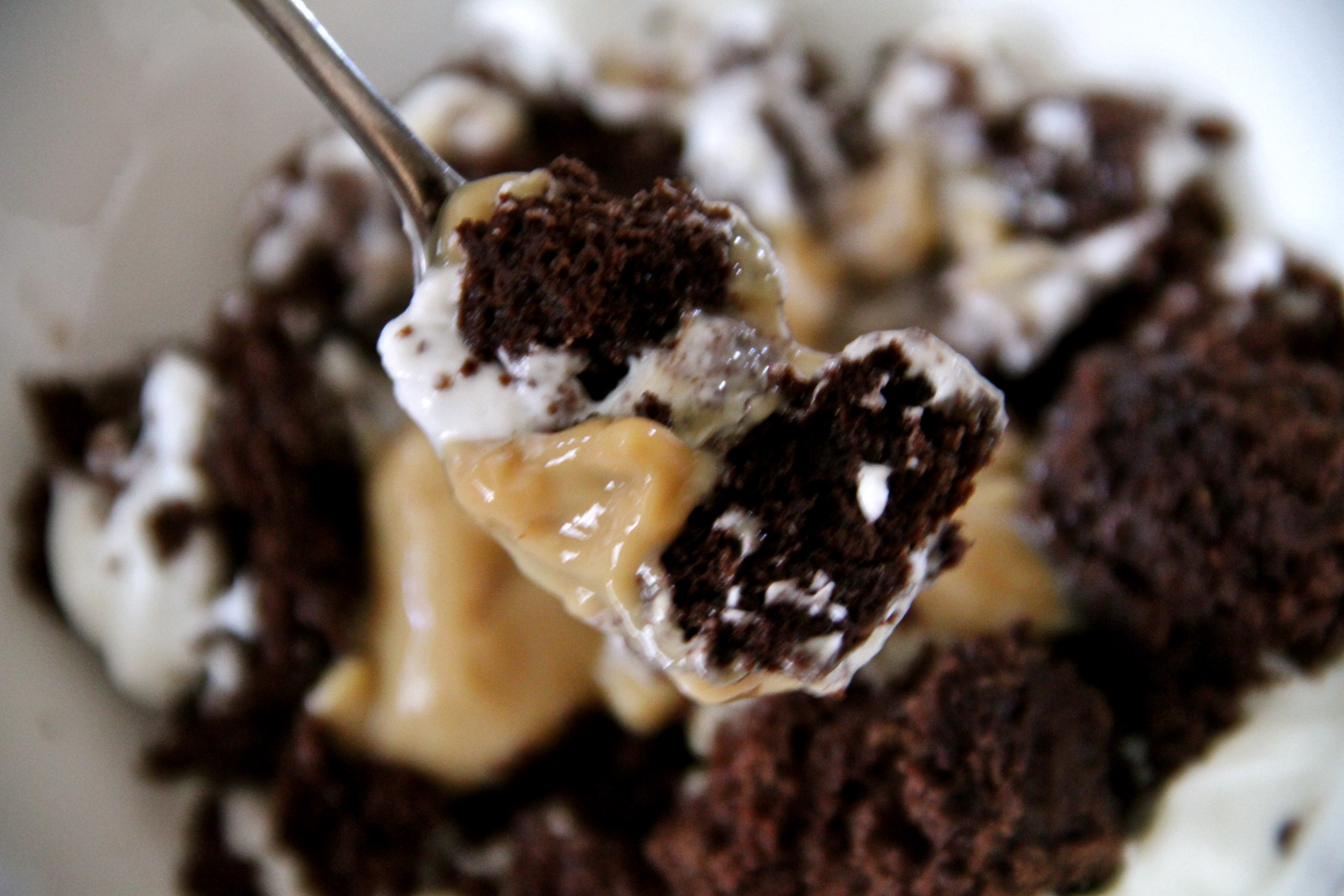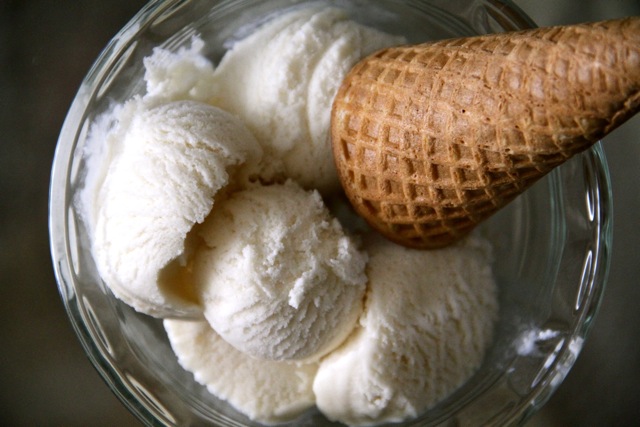 Again… don't make me call the men in white coats… Those straightjackets chafe something fierce. Not that I would know or anything…
😯
MOVING ON
What was I talking about again? Ahh yes.
Luckily for me and my taste buds, recovery knocked some sense into me and reminded me that, yes, I did indeed like chocolate, ice cream, and desserts of all sorts. I liked them verrrrrry much.
The fact that I have a huge sweet tooth is something that never changed. What did change, however, was what satisfied the old sucker. I used to eat cupcakes and candy bars like it was my job, but now? Now those things no longer appeal to me. Now when I think of dessert, I think of something that's indulgent enough to satisfy my mind, but that's also healthy enough to fuel my body. I want something that will make me smile and give me steady energy. There's nothing I hate more than eating something mind-numbingly rich or sweet, and finding myself falling into a sugar coma 20 minutes later. Blah.
But eating something that's perfectly rich, satisfyingly sweet, and has good staying power? Now we're talking…
. – . – . – .
For lack of a better name…
. [i've died and gone to] heaven in a bowl .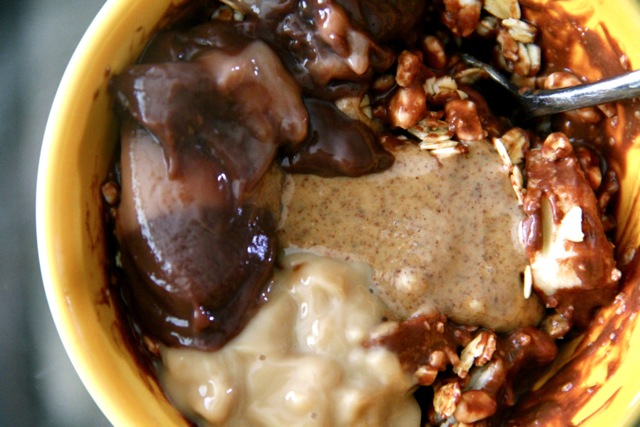 Ingredients (serves 1)
½ cup cottage cheese
1 scoop vanilla protein powder (I use whey)
1 Tbsp. cocoa powder
½ banana
¼ tsp. vanilla extract
[Recommended] Toppings: sliced banana, almond butter, granola, pudding
Instructions
Throw the cottage cheese, protein powder, cocoa, banana, and vanilla into a blender (I use the Magic Bullet). Blend until a "whipped" consistency has been reached.
Empty into a bowl and throw on your desired toppings. I highly recommend nut butter for richness, granola for crunch, and pudding for extra sweetness and gooey-ness.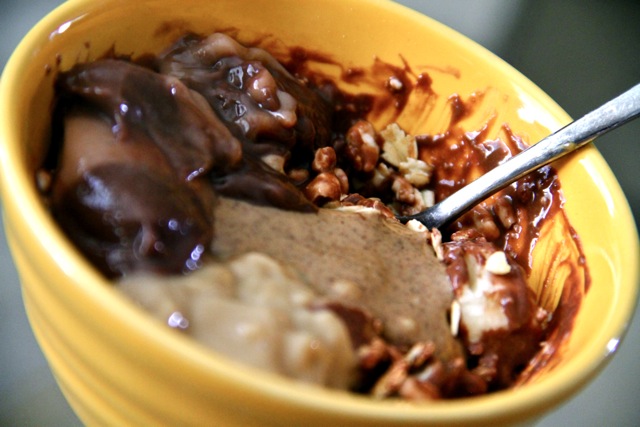 . – . – . – .
To say that I'm a little bit obsessed with this snack would be an understatement. I blame the combination of almond butter in pudding, which I have yet to tire of.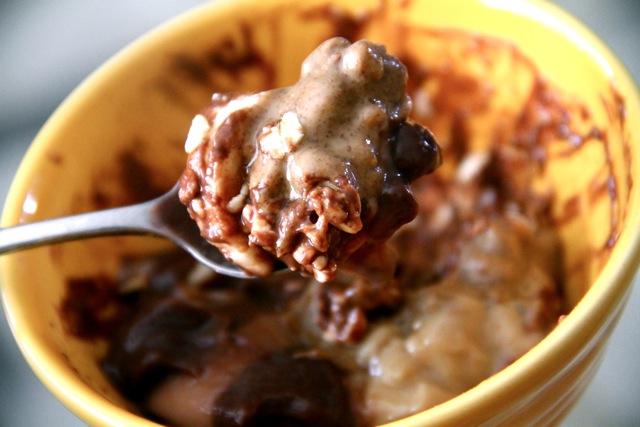 Whatever the case may be, I love this snack because it's naughty enough for my mind, while being nice enough for my body. Indulgences have their time and place, but desserts like these are an every day kind of thing. And they're good enough to make you want to lick the bowl…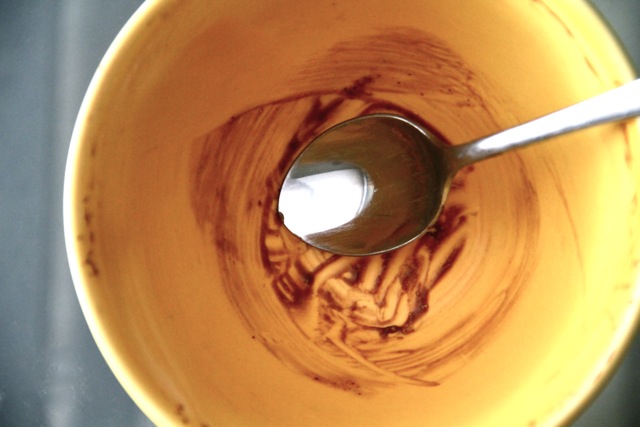 No shame 😀
. – . – . – .
Do you have a favorite naughty but nice dessert?
How about a favorite occasional indulgence?