Today is an awesome day for three reasons.
First, not only is it the start of a new week, but it's the start of a new month as well – that's like a clean slate / fresh beginning double whammy. Love it. In addition too that, July brings with it a handful of really exciting changes/events for me, all of which I'll share with you the closer the dates get. And I know I keep saying that, but I don't want to jump ahead of myself and mention things too early, and it's not my fault time goes by so slowly…
Second, the first day of July means it's Canada Day for us Canucks. Cue BBQ's, fireworks, and a day off.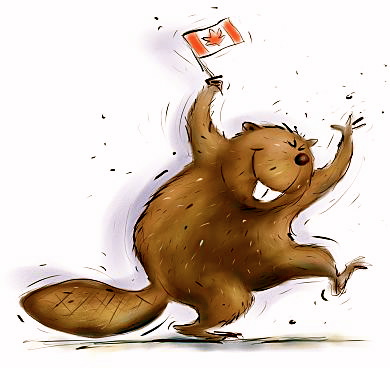 Third, June being a thing of the past means I can finally share some of my monthly favorites with you guys. I've got some food, beauty, and other miscellaneous loves to share, so let's get crackin'…
. – . – . – .
. food .
Maybe it's the warmer weather, or maybe it's the fact that they're just freakin' delicious, but I've been obsessed with frozen bananas lately. Not in smoothies, just straight up on their own – right out of the freezer.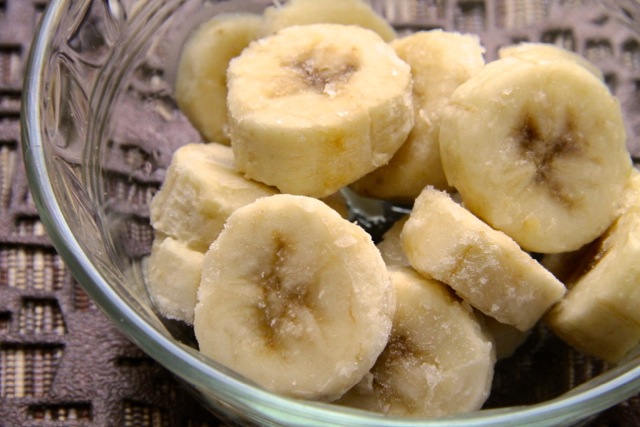 If you let them thaw for a few minutes, they become so creamy – we're talking a perfect melt-in-your-mouth alternative to banana soft serve on those days where you're feeling too lazy to whip out the blender (read: every day for me). What I do is take a few ripe bananas (it's important that they're just starting to spot – you don't want them too green or too brown), peel them, slice them up into small pieces, throw them into a plastic bag, and stick them in the freezer.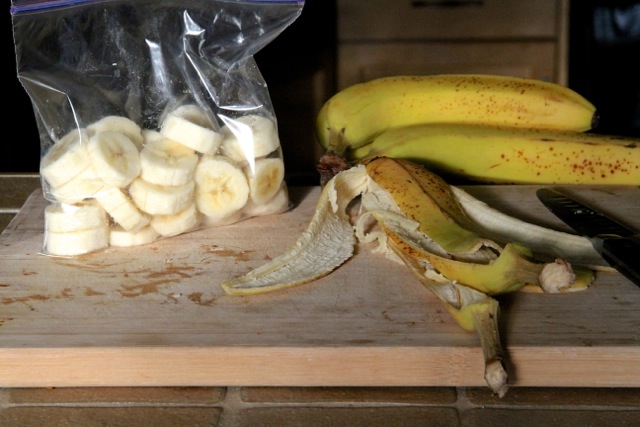 The next day (or in a few hours if you're really impatient)? You've got yourself a perfectly creamy bite-sized snack. I'm not even kidding when I say I'm seriously addicted to these suckers – I go through them like nobody's business. And speaking of which…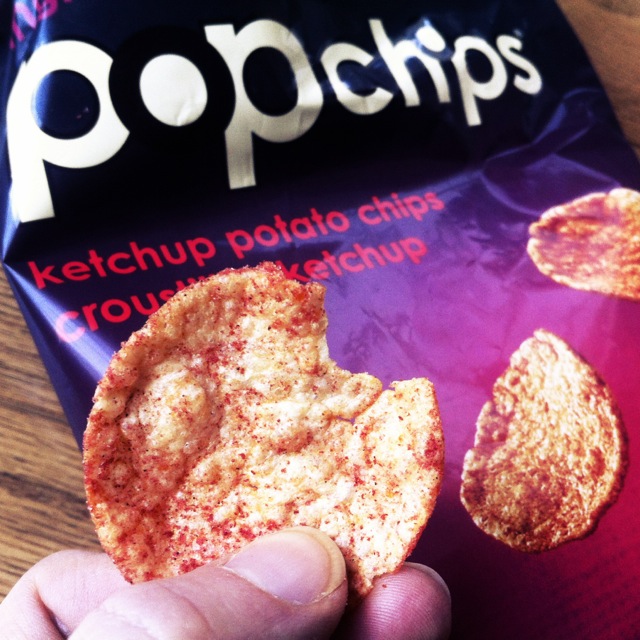 Ketchup Popchips. These things are amazing dangerous. I'm sorry to all my non-Canadian readers since this variety is only available in Canada, but it's nice to finally have something up here that isn't available anywhere else – I can't help but rub it in a little 😉 Especially because… holy.wow are these ever good – think light, crispy fries with ketchup that are basically impossible to put down. Again, completely smitten.
And because no day/life/favorites list would be complete without chocolate, say hello to my newest love…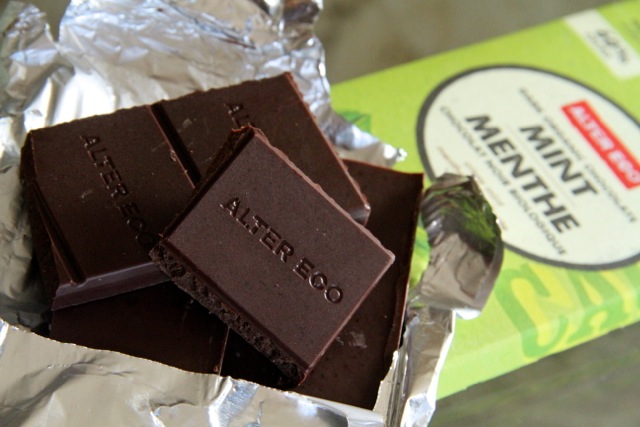 Alter Eco's Dark Mint chocolate. There's really nothing to say about this bar other than… daaaaaaaaaamn. If you're a big fan of mint chocolate, then I can't recommend this one enough. It's so smooth, just sweet enough, and has a delightfully subtle crunch from all the sugary mint crystals in it. Newest pantry staple, for sure.
. – . – . – .
. beauty .
It makes me sad to admit this, but June wasn't all that exciting on the beauty front (I walked out of Sephora without buying anything, remember?). I mean, I did fall in love with a couple of new nail polishes…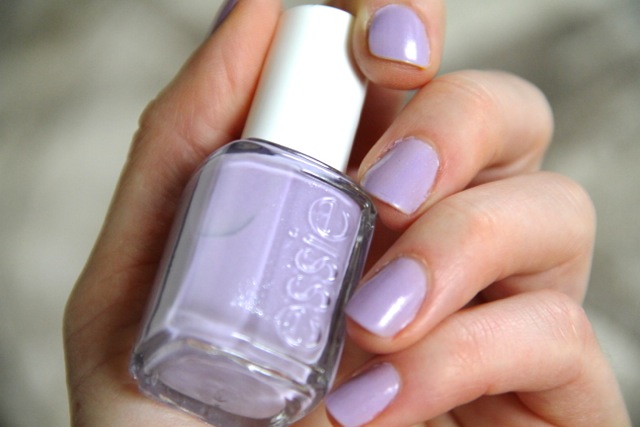 Essie's Full Steam Ahead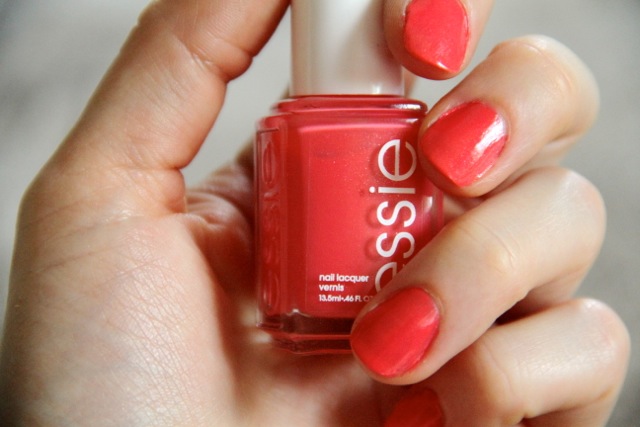 Essie's Sunday Funday
… but other than that? I've mostly been sticking to the tried-and-true and keeping things pretty simple. Summer = heat = sweat = minimal things I can tolerate on my face. Actually, would you guys be interested in a post featuring my favorite summer beauty products and the routine I follow? Let me know in the comments and I can start working on it!
Anywho, despite all that, I've still got a few noteworthy things to share with you guys (thank goodness). First up, the foundation that I'm currently crushing on big time…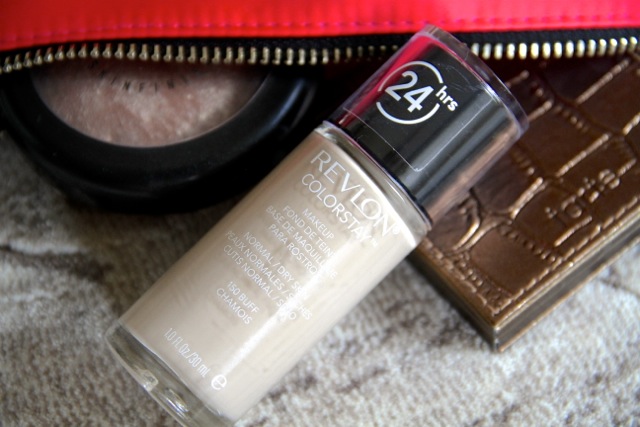 Revlon's Colorstay liquid foundation. I've been using BB cream for the past little while, but my skin has been giving me some issues lately, which is requiring a little more coverage than BB cream can offer. Despite being a drugstore brand, this foundation is easily one of my favorites. It offers really great coverage while being lightweight enough so that you barely realize that you're wearing anything. It lasts pretty much all day without melting off (as long as you set it with a powder), and gives a really nice velvety finish to your skin that doesn't end up making you look greasy or oily as the day goes on. And the best part? It's super affordable. If you're looking for a new foundation, I can't recommend this one enough.
Speaking of new, after years of being loyal to NARS' Laguna, I've finally picked up a new bronzer…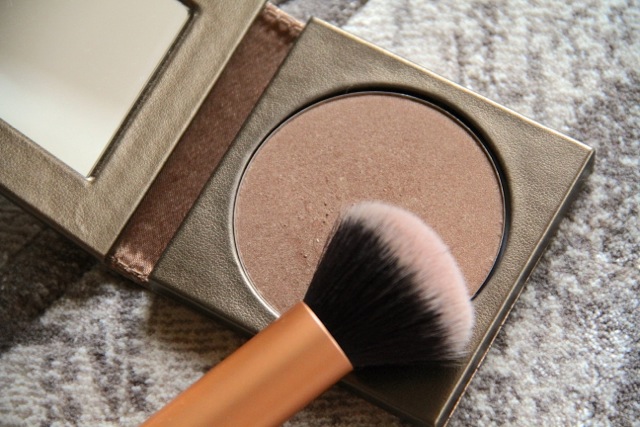 Tarte's Matte Bronzer in Park Avenue Princess. I professed my love for Tarte's Amazonian clay blushes in my May favorites post, and I'm professing my love for their bronzer in this one. Long-lasting, easy to blend, and free of parabens, sulfates, phthalates, and fragrances – a perfect way to add a sun-kissed glow to your face.
And guys… Beauty Blender. I'm serious. This will change your life.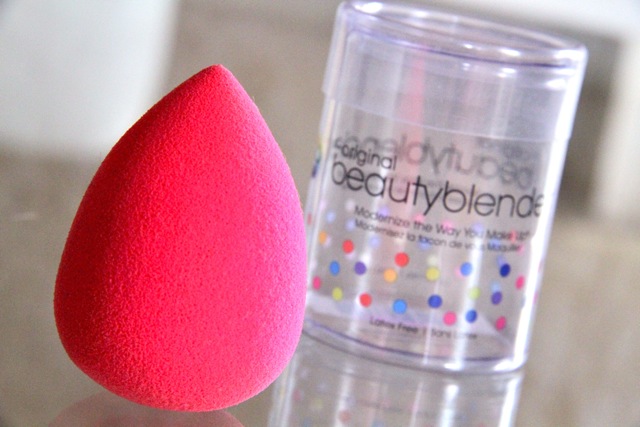 . – . – . – .
. odds and ends .
This probably won't come as a surprise, but…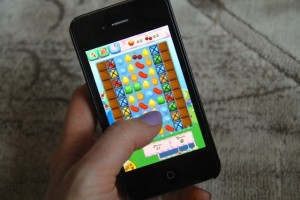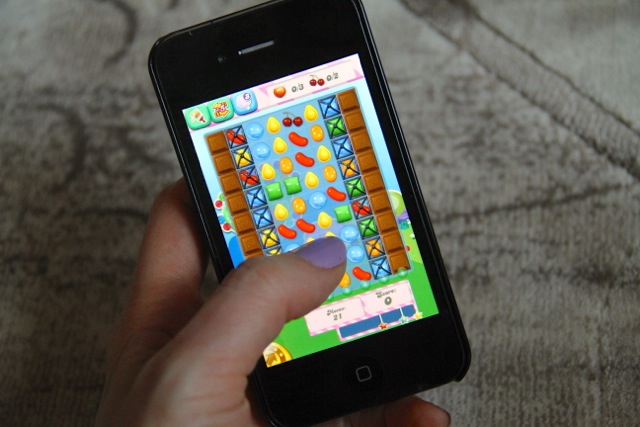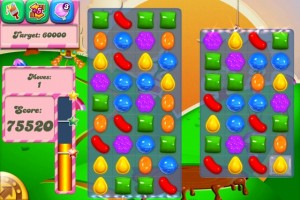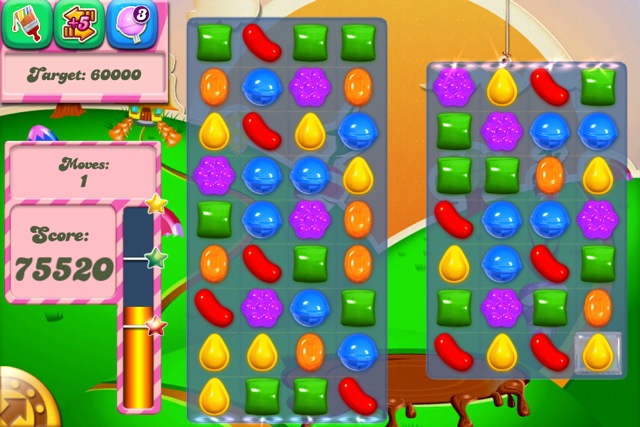 Candy Crush. Part of me wants to tell you to avoid this game at all costs because of how much of your life it will steal from you; but the other part of me wants to encourage you to play it because it's so.dang.fun. Never mind that it'll drive you crazy at times. Never mind that you'll want to toss your phone around in frustration. Never mind that it'll get you to hate chocolate. The feeling of accomplishment that you get when you pass a level that you've been working on for days? Priceless.
This next one is a bit of a surprise, mostly because I picked it up on a whim and didn't expect to like it as much as I do…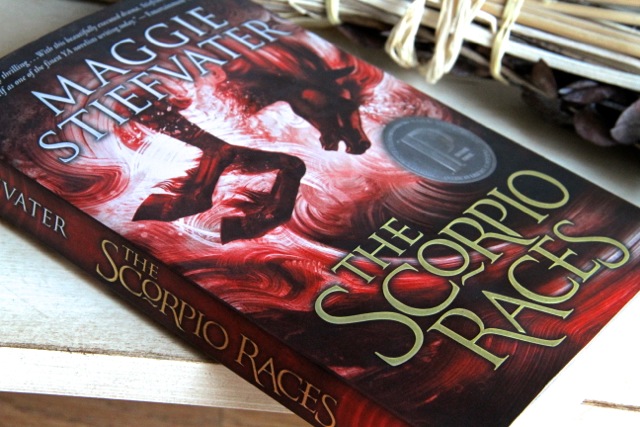 The Scorpio Races by Maggie Stiefvater. Inspired by Celtic legends of deadly, flesh-eating water horses that emerge from the ocean to wreak havoc on the mainland, The Scorpio Races is an unlikely love story surrounding Kate "Puck" Connelly and Sean Kendrick – two orphans competing in the Scorpio Races. The Scorpio Races are held on the beaches of Thisby every November. Racers mount the backs of the deadly capaill uisce and hope not only to be the first to cross the finish line, but to finish alive. Sean is a seasoned veteran of the races, with 4 wins under his belt, while Puck is an unwilling and unexperienced participant. Both have everything riding on the races (Puck to save her family, Sean to earn his freedom), but there can only be one winner…
I really enjoyed this book. It was the first time I encountered this myth in any novel, and I have to admit that it was a nice change from all the vampire/werewolf/dystopian subject matter that seems to be popular in the YA genre these days. It was an easy and interesting read, told from alternating point-of-view of both characters to add a nice depth to the story thanks to their contrasting personalities. I definitely recommend picking this one up.
. – . – . – .
. blog .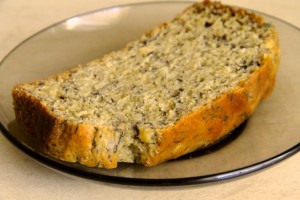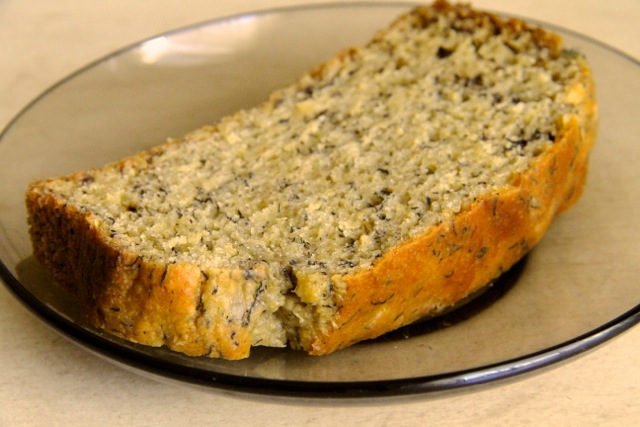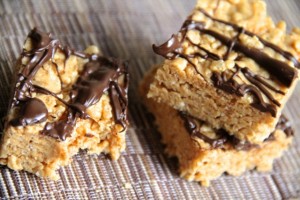 June was a month of waiting, which was both annoying and exciting at the same time. Lots of decisions made about the future, coupled with lots of time spent waiting for them to come to fruition. Sigh. In any case, here are a few notable happenings from the past month…
. – . – . – .
Here's to a freaking awesome July!
What's your favorite brand/type of chocolate? Plain? Dark? With nuts? With fruit? With filling?…
What are you currently reading or what did you last read? I'm always looking for new books!
Anything exciting happen in June? Any big plans for July?