Happy Sunday, friendly faces! And hellooooooo from my happy place!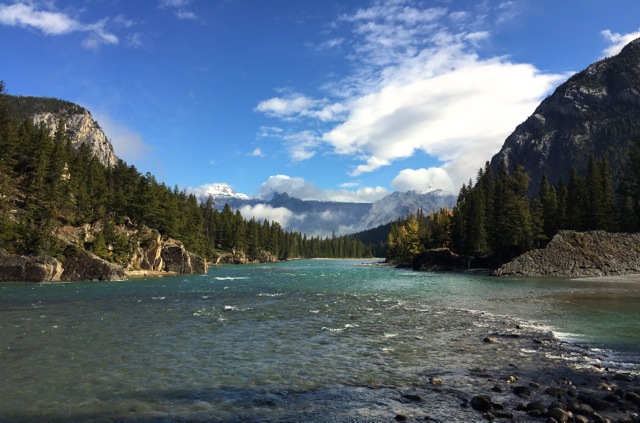 Also known as: the mountains. I'm up here this weekend, escaping city life and saying goodbye to this girl before she heads back home (glad AB was good to you, lady!!)
It's been a good handful of months since I've been out here, and I can't believe how much my soul needed the trip. Yes, it sounds 100% cheesy, but it's also 100% true. There's just something about being out here that feels so right — I really don't know how else to explain it. That being said, it definitely feels a little strange to be here and not be snowboarding, but…. soon. Soon.
So hey! I hope you're having an awesome weekend too, and I hope you find the time to check out some of these awesome links I came across this week. I'll see you on Tuesday with some good food! 😀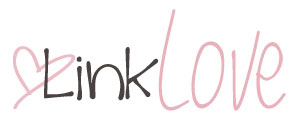 For my head…
. fitness .
How to Exercise When You're Feeling Lazy via Popsugar.
For those days when your mind is telling you NO but your body is saying YES — keep it simple and effective!
5 Things All Runners Should Do (But Probably Don't) via Mind Body Green.
Really great tips that will help you improve your running while staying injury-free.
Race Fuelling Strategies via The Cookie ChRUNicles.
Really helpful answers to some common questions surrounding how to fuel for races.
Are You Too Slow To Be A Runner? via Fuel Your Future with Tina Muir.
A really inspiring read for those times where you find yourself discouraged because of speed.
. health .
How Often Should You Wash Your Yoga Pants? via Shape.
… or any workout clothes in general. The whole bacteria harbouring thing is gross…
6 Signs You Could Have Body Dysmorphic Disorder via Mind Body Green.
While everyone deals with body-dissatisfaction at some point or another, BDD warps your perception to the point that you can't see what your body truly like. It can be crippling so it's important to see a doctor.
23 Healthy and Portable High-Protein Snacks via Daily Fit Hit.
Because sometimes you want something other than a protein bar or shake…
. life .
31 Ideas to Escape the Monotonous Daily Routine via Enhance Life.
While routine can be comforting, it can also be crippling. The good news is that it's super simple to introduce a little variety into your life, and this post gives some great ideas.
14 Signs Just Begging For These Sarcastic Responses via Dose.com.
😆 Some of these are pretty genius. Makes me wish I had witty answers for when I didn't know the real ones at school.
12 Secrets to Simplifying Your Life via Marc and Angel Hack Life.
"And the craziest part is, you get so busy rushing around trying to meet everyone's needs that you forget your own half the time. You lose sight of what's truly important."
Dear Society, Your Jeans Don't Fit My Muscles via Canadian Girl Runs.
Love it! We should be buying clothes that fit our bodies, not trying to change our bodies to fit certain clothes.
. blogging .
August 2015 Traffic and Income Report via Pinch of Yum.
Ever inspiring and informative, with great talk about video, mobile ads, and e-mail list building.
19 Things To Do For Your Blog When You're Unmotivated via The SITS Girls.
Because we all have those days where we're feeling lazy or dealing with hardcore writer's block.
How To Find Blogging Motivation via The SITS Girls.
Some great ideas to try if you find yourself in a bit of a blogging funk.
For my belly…
Homemade Apple Pie Spice Mix via Life Made Sweeter.
A Simple DIY apple (or pumpkin) spice for those who have trouble finding it in stores!
Pumpkin Smoothie Bowl via The Almond Eater.
Because why drink your pumpkin smoothie when you can eat it with a SPOON.
Pumpkin Crumb Muffins with Chocolate via Healthy Nibbles & Bits.
That crumb topping, though! Love the ingredients in these healthier muffins!
3 Ingredient No Bake Applesauce Brownies via The Big Man's World.
Even though they're not technically brownies because there's no chocolate (AHEM!), they still look ridiculously good.
Pumpkin Pie Protein No Bake Bites via Hummusapien.
The texture on these looks absolutely perfect, and they're made without nuts for anyone who's allergic.
Cinnamon Spiced Paleo Sugar Cookies via Cotter Crunch.
You need to add these to your fall baking lineup! Love the ingredients in these.
Your links…

3 things you did yesterday; 3 things you're doing today. Go!
Yesterday: drove to the mountains, met up with Sam, and drove some more.
Today: doing a little hiking, making the drive back home, and going to church.
More places to find me!
E-mail — [email protected]
Twitter — runwithspoons
Facebook — runningwithspoons
Pinterest — runwithspoons
Instagram — runwithspoons
Bloglovin — runningwithspoons