Happy Sunday, friendly faces! 😀
How's your weekend been? It's been a good one over in these parts! Gorgeous weather, enough work to make me productive, enough play to make me feel relaxed, and even a little bit of apple picking thrown into the mix!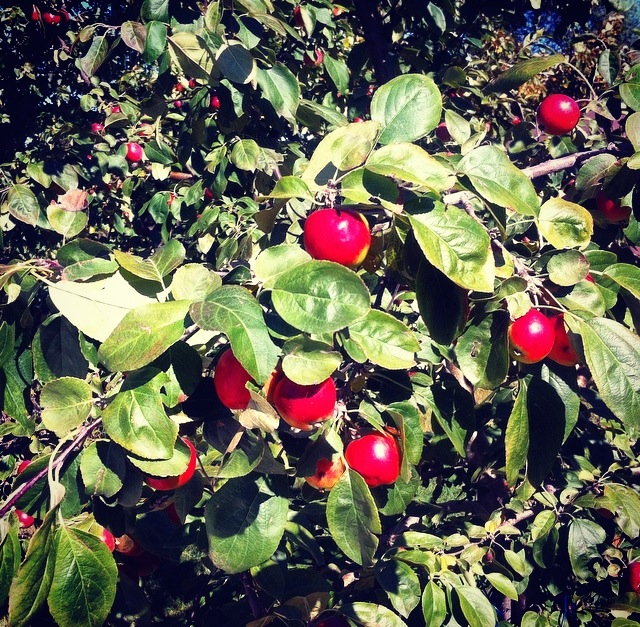 Whiiiiich would have been a lot more enjoyable if I could actually eat the fruits of my labour, but hey! It's one of those things that I've been meaning to knock off my fall bucket list for a while now, so it was nice to finally go.
Anywho, I hope you guys are enjoying an awesome weekend as well; and I hope you find some time to check out some of these links — lots of good ones this week! I'll see you tomorrow with a new pumpkin recipe! 😀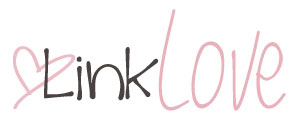 In my head…
. fitness .
Get More Out of Your Leg Workout via The Fitnessista.
Great tips on how get more out of the time you spend at the gym!
15 Ways to Love Running via The Paleo Running Momma.
Really great straightforward tips on how to turn your running from a painful to enjoyable experience.
5 Fitness Myths You Should Stop Believing via Diary of an ExSloth.
The amount of BS out there surrounding health and fitness is unbelievable. Here are just a few of the myths to stop falling for.
Travel Workout: 20 Minute HIIT Bodyweight Workout via Pause The Moment.
A great workout if you find yourself short on time and space!
. health .
How to Embrace Mental and Physical Rest via Cotter Crunch.
Rest is such an important part of not only physical, but mental health. Great tips on how to slow down!
Heart and Stoke Foundation's New Sugar Guidelines via Chelsea's Healthy Kitchen.
A great summary of the changes that the H&SF wants to see being made surrounding the sugar in our food.
5 Tips for Eating Out Healthy via Pretty Little Grub.
You better believe that eating out can be part of a healthy diet!
The Benefits of Cold Showers via Impossible.
Some pretty compelling reasons to start turning down the temperature of your showers!
Winning the Battle After 20 Years of Addiction via Fit Swiss Chick.
An amazing story about the very real possibility of recovering from an eating disorder.
. life .
10 Things to Remember When You're Feeling Stuck via Marc and Angel Hack Life.
"You have the power to move forward no matter what obstacles block your path." It's all about CHOICE.
It's Easier to Bash Our Body than Embrace It via The Big Man's World.
A good reminder to be thankful for all that our bodies do for us…
21 Important Diagrams to Help You Get Through Life via Buzzfeed.
Some really helpful 'how-tos,' including how to tie a scarf, how to tip, and how long to cook your veggies.
20 Places You Need to Visit Before They Disappear via The Wondrous Magazine.
My travel bucket list just keeps getting longer and longer…
30 Most Popular Photography on Reddit via Bored Daddy.
Shivers… Gorgeous.
60 Amazing Travel Hacks Everyone Should Know via Super Money.
Uhm… these are basically genius.
The Top 50 "Pictures of the Day" for 2011 via Twisted Sifter.
Breathtaking. I can never get enough of gorgeous photography.
. blogging .
August Traffic and Income Report via Pinch of Yum.
Super informative post for anyone looking to monetize their blog.
Finding Your Words When Writer's Block is Holding Them Back via The SITS Girls.
Some great tips on how to overcome writer's block when you're struggling with what to say.
How to Optimize Images, Alt Tags, and Blog Speed via The Lean Green Bean.
Image titles and tags can help increase your SEO — don't ignore them!
How to Make Money Online with Google Adsense via The SITS Girls.
Advertising can be a daunting realm, but here are some great tips to get you started.
For my belly…
Healthy Chocolate Chip Pumpkin Muffins via Making Thyme for Health.
Because you can never have too many pumpkin recipes. Especially when they're gluten-free, dairy-free, and refined sugar free.

Healthy Cinnamon Sugar Apple Muffins via Pinch of Yum.
She had me at cinnamon sugar… and then apple sealed the deal <3
Socca Flatbread via Khushboo's Blog.
A simple and delicious flatbread made with nutritious chickpea flour!
Flourless Pumpkin Pancakes via Hungry Healthy Girl
A delicious fall twist on the classic 2-ingredient pancake!
Pumpkin Pie Spice Coconut Oil Granola via Lovely Little Kitchen.
My pumpkin obsessed, granola loving self is kind of going crazy over this combo!
Cinnamon Raisin No Bake Bites via Hummusapien.
A cinnamon oatmeal cookie in no bake bite form? Uhm… YES!
Pumpkin Chocolate Chip Cookie Overnight Oats via Chelsea's Messy Apron.
Be still my pumpkin obsessed heart! I may need to give overnight oats another go.
Your links…

Three things you did yesterday; three things you're going to do today. Go!
Yesterday: met a friend for coffee, went apple picking, and saw The Maze Runner.
Today: going to church, working/blogging, and having dinner with the fam.
More places to find me!
E-mail — [email protected]
Twitter — runwithspoons
Facebook — runningwithspoons
Pinterest — runwithspoons
Instagram — runwithspoons
Bloglovin — runningwithspoons