Can we please talk about the black hole that is Etsy?
Actually, let's start with a hi. Happy Sunday. How's your weekend going? Mine's been exactly what I needed after the craziness that's been the past week. I spent most of the morning working on recipes and cookbook edits since the weather was janky and the kitchen was the coziest place to be, and then grabbed Ky and hit up the dog park when the sun came out…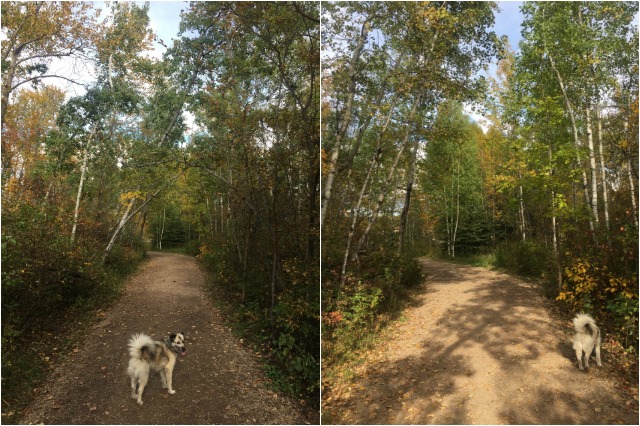 It was seriously the most gorgeous fall-like day, and I think we spent about 3 hours out there before Ky got tired and we had to head home. Don't tell her I told you. She doesn't like people knowing how old she is.
So where was I? Oh yeah! Etsy. I can't even tell you how many hours I spent browsing all the shops. And how many quirky things managed to sneak their way into my cart. I started out looking for some food photography props, and eventually found myself looking at planner stickers, cell phone cases, bags, scarves, rings, and a ridiculous amount of home decor. Like… ridiculous amount. It got to the point where I literally had to pull myself away from my computer so that I didn't end up buying ALL the things. I'll revisit my cart again in a few days to see if I still feel the same.
Anyways. What's say we cut the rambling and get to the Link Love? I had a lot more time to browse the net than I did last week, so there's plenty of good stuff here today. Hope you enjoy!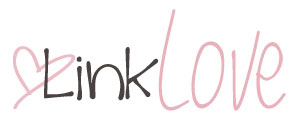 . fitness .
The 20-Minute Morning Workout To Start Your Day Right via Fitness Magazine.
A quick workout in the morning can be a great way to stay energized all day, and I love the flow and style of this one.
What To Wear For Fall Running via This Runner's Recipes.
The change in seasons can make it tricky to know what to wear to stay warm. And dry. Thank goodness for helpful guides.
How To Find The Perfect Pair Of Running Shoes via FueledByLOLZ.
… so that your feet don't hurt and your toenails don't fall off! In all seriousness, though, lots of great tips in this post!
7 Surprising Ways To Become A Better Runner via Well+Good NYC.
Hint: they have absolutely nothing to do with running.
. health & beauty .
Why Tanning Beds Should Finally Be Banned via Fitness Magazine.
Sure it's nice to have that bronze glow, but… FREAKING CANCER!!
The Biggest Beauty Mistakes I Made In My 20's via Cupcakes And Cashmere.
Do you ever look back at old photos and just cringe? Yeeeep. And, #1 – definitely!!!
Why I No Longer Count Calories via Ambitious Kitchen.
A great read for anyone who's trying to let go of an obsession with calorie counting. The comments are great too!
. life stuff .
The Self-Analysis Trap: Stop Dissecting Every Thought and Action via Tiny Buddha.
Love -> "… by accepting that you cannot know or explain your whole self, you liberate yourself from the constant burden of rumination." That's a big deal.
I'm Not Being Rude, I'm Just Quiet via Introvert, Dear.
A great read for anyone who's ever had someone tell them: "I thought you were a b*tch before I got to know you better."
4 Secrets To Getting Through Difficult Situations via Marc and Angel Hack Life.
I can't say enough good things about this post. It's basically "print this out and refer to it constantly" material.
Tips for Achieving Greatness via Well+Good NYC.
These are some pretty fabulous tips for becoming successful, and they may not be what you'd expect to hear.
. blogging .
50 Quick Tips For Growing Your Blog via A Girl, Obsessed.
If you're a blogger, there's a good chance you're already doing a lot of the things, but there's always something new to learn!
How To Maximize Your Content via Thirteen Thoughts.
"When you maximize your content, you're making sure that nothing gets buried and that you have a steady flow of traffic coming through."
How To Reignite Old Content And Seriously Increase Pageviews via Makeup Savvy.
Don't let your old posts get lost in the archives!
. food .
Mini Pumpkin Chocolate Chip Muffins via Averie Cooks.
Because everything is better when it's mini… especially when it involves pumpkin and chocolate.
Miracle No Knead Bread via Pinch of Yum.
Uhm. Hi?!?! This bread looks freaking amazing. And so easy that even my "I'm terrified of working with yeast" self could do it. SO crisp and fluffy.
Paleo Almond Joy via Beaming Baker.
Yay for healthier homemade candy bars! These look mouthwateringly good.
Paleo Pumpkin Pancakes via Paleo Running Momma.
I could totally see these being perfection with maple syrup and a cup of hot coffee.
One Pan Tempeh Butternut Squash Bake via Eating Bird Food.
Gotta love those protein-packed plant-based meals! And it doesn't hurt that this one is super easy. And tasty.
Your links…

Let's chat!
3 things you did yesterday; 3 things you're doing today. Go!
Yesterday: did a bit of work, went to the dog park, and went to see Bridget Jones's Baby.
Today: more work (editssssss), hanging with the fam, and going to church.
More places to find me!
E-mail — [email protected]
Twitter — runwithspoons
Facebook — runningwithspoons
Pinterest — runwithspoons
Instagram — runwithspoons
Bloglovin — runningwithspoons
Snapchat — runningspoons