Happy Sunday, friendly faces!
And happy [belated] Canada Day to my fellow Canadians 🇨🇦🎉, and [early] 4th of July to my American friends 🇺🇸🎉 I think that about covers it, eh? Unless someone had a birthday this weekend too, in which case… happy birthday! 🎁🎉 And I guess anniversary would fall in there too, so… happy anniversary!
Ok. Stopping now.
So, hi! It's been a while since I took 2 days off from posting, but I figured the blogland would be pretty slow given the whole holiday weekend thing, so I took an extra day off  to get caught up on a few other projects. I did almost put this up yesterday, though, since Friday was a day off for us Canadian folk making yesterday feel like Sunday.
But, nope. Today is Sunday, meaning it's time to share some links I loved this week. Hope you guys find something good to read!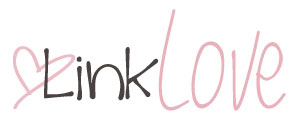 . fitness .
Could Slowing Down Your Pace Actually Speed Up Your Workout Goals? via Shape.
Quality over quantity, friends! -> "When you're thinking about the muscles you're working, you're sculpting your muscles more specifically as opposed to generally."
The 39 Best Fitness Apps of 2016 via Greatist.
From workouts, to nutrition, to meditation, to sleep… lots of fun-looking apps that can help you out on your health journey.
. health & beauty .
8 of the Biggest Beauty Trends in 2016 (So Far) via Mashable.
Glitter roots and coloured freckles?! If these are trending, I honestly can't say I've seen them around…
15 Ways You Probably Aren't Using Coconut Oil via The Everygirl.
Ok. I had no idea you could use it to clean makeup brushes, but I think I'll stick to baby shampoo.
The One Bedroom Change I Recommend To All My Patients For Better Sleep via Mind Body Green.
Not exactly what I was expecting, but it definitely makes sense!
. life stuff .
7 Quotes To Stop You Worrying About Things You Can't Control via Marc and Angel Hack Life.
There is SO much in life that we can't control… yet we waste a tonne of time and energy worrying about them as if we can actually make a difference 🤔
11 Things Made Just For Ladies That Will Make You Say NOPE via Dose.
😂😂😂😂 I seriously can't believe these things exist. Like… who would use these?!?!
7 Money Mistakes To Avoid Making In Your 20's via The Everygirl.
Adult responsibilities can suck, but putting a little effort into your finances when you're younger can really set you up for success in the long run.
The 21 Best Selling Books of All Time via How Stuff Works.
While it can't be 100% accurate, it's neat to see which books see a lot of love.
Do You Need A Season Of Self Investment? via Cotter Crunch.
So much love for this post. We can get so caught up with work and being productive, that we forget to take care of ourselves… which only comes back to bite us in the ass later on.
. blogging .
5 (More) Food Photography Props You Already Own via The Simple Sweet Life.
Feeling stuck in a rut with your food photography? Some neat ideas in this post.
How To Use Email Templates To Save Time via The SITS Girls.
If you find yourself sending out a lot of the same kinds of emails (pitches, answering the same questions, etc.), then email templates will be your new favourite thing.
. food .
Raw-mazing Salted Chocolate Snack Bars via Pinch of Yum.
Salted.chocolate… how much more convincing do you need?!?!?
The Ultimate Healthy Blueberry Crumble via Amy's Healthy Baking.
These healthy bars are just BEGGING to be topped with a scoop of ice cream.
Healthy Fig Newtons via Minimalist Baker.
8-ingredient, no-bake Newtons! Perfect for summer and healthy sweet-teeth.
Your links…

Let's chat!
3 things you did yesterday; 3 things you're doing today. Go!
Yesterday: spent most of the day at the lake! 😎
Today: going to the mall to do some shopping, seeing the fam for dinner, and going to church.
More places to find me!
E-mail — [email protected]
Twitter — runwithspoons
Facebook — runningwithspoons
Pinterest — runwithspoons
Instagram — runwithspoons
Bloglovin — runningwithspoons
Snapchat — runningspoons