Aaaaaaand it's officially summer 😀 😀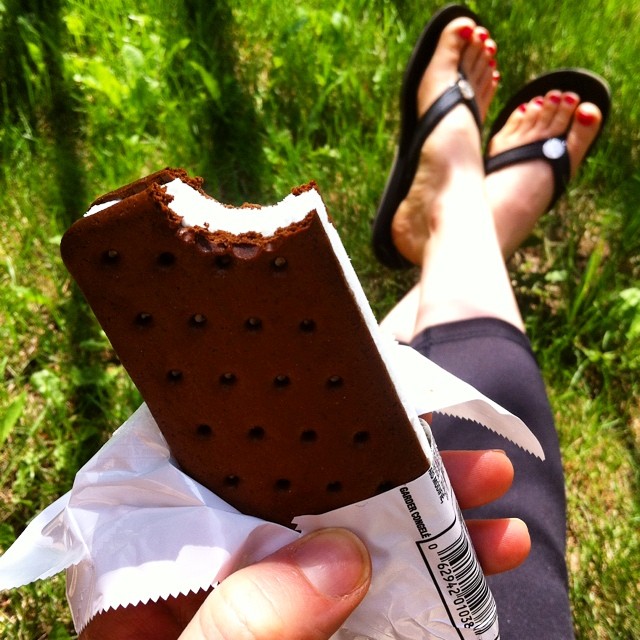 Aaaaaaand I spent a good chunk of the first day of it in the kitchen whipping up recipes for both Savory and Spoons…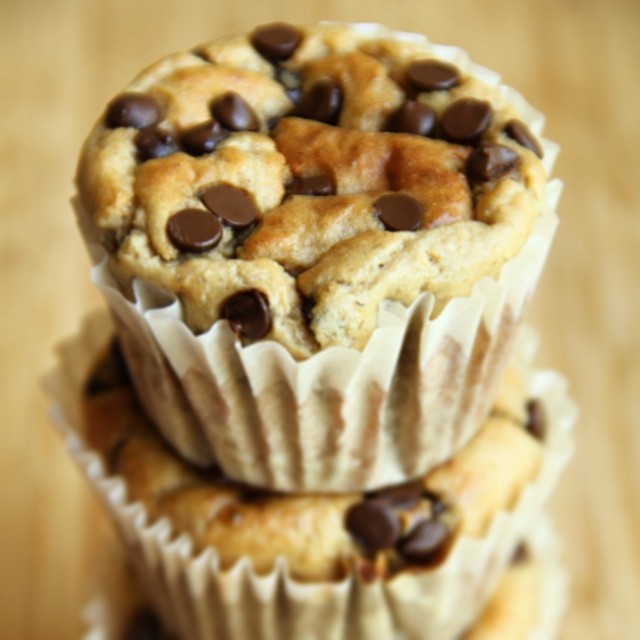 Aaaaaaand I've officially made a return to Instagram after abandoning it for… about a month? We'll see how long it lasts, but I have a good feeling about this one… even if it does make my poor old iPhone4 huff and puff like it's on the verge of death 😯 But I digress.
It's summer, the sun is shining, and it's a day of rest, relaxation, and lots of link love. Happy Sunday!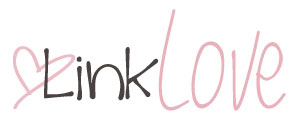 In my head…
. fitness .
3 Walking Workouts via Hello Healthy.
You guys know I'm a huge proponent of walking as a form of exercise! And if you mix up the speed and incline, it can be an awesome workout!
7 Ways You Can Prevent Workout Injuries At The Gym via Lifehack.
Exercise comes with lots of benefits, but only if you're smart about it.
. health .
25 Easy (Delicious) Ways to Eat Healthy via Hello Healthy.
Simple ways to add a boost of nutrition to your daily meals.
What Is Normal Eating? via The Cheddar Chronicles.
A refreshing take on what it means to eat without following any specific labels or diets.
More of Your Questions Answered Regarding Hypothalamic Amenorrhea via My Food 'n' Fitness Diaries.
Great info about HA from a super inspiring woman who's overcome it herself.
How To Be Healthy When Eating Out via Keeping Healthy Getting Stylish.
Great tips on how to make eating out part of a healthy lifestyle!
Why I Don't Regret Doing Whole30 via The Big Man's World.
Experimenting with our diets can help us figure out what works for us and what doesn't, as long as we're willing to admit when something isn't working.
What Health Means To Me via Better With Sprinkles.
This girl… I just love her. A great post about what it means to be truly healthy.
. happiness .
16 Things Emotionally Strong People Don't Do via Marc and Angel Hack Life.
Having good habits is great, but getting rid of bad habits that hold you back is better.
My Healthy Living Philosophy via Long Drive Journey.
"… you can eat the perfect number of calories, have the perfect abs, and be able to achieve crazy feats with your body, but be absolutely miserable inside. And let me tell you – that's not health."

Don't Regret Summer via Fit 'n' Cookies.
Don't pass on making fun summer memories just because you're afraid of deviating from your food/exercise routine. Life's too short!
14 Female Celebrities That Bash Hollywood's Ideal Body Image via Lifehack.
Totally girl crushing on these ladies. We need more of them
14 Mantras to Help When You're Doubting Yourself via Mind Body Green.
The Sum Of Small Efforts, Repeated via Cotter Crunch.
It's the small things that add up to make the biggest differences.
. blogging .
5 Instagram Mistakes To Avoid As A Blogger via Knotsvilla.
It's a good idea to be courteous across all your social media platforms.
10 Essential Blogging Tools You Need Right Now via Blogher.
A great list of helpful tools that'll enhance your blogging experience.
Why Blogging Isn't A Fishbowl via The Skinny Life.
There's a lot more to blogging than simply sitting behind a computer screen and writing posts — it's community, and connections, and passion, and ideas. Love, love, love.
How to Double Your Pageviews via Blogging on the Side.
Great tips on how to grow you audience!
For my belly…
Cereal Milk Ice Cream via Ari's Menu.
Ice cream made from the the sugary milk that's left at the bottom of the cereal bowl? Omg amazing.
Gluten-Free Nutella Muffins via Keeping Healthy Getting Stylish.
You guys know I'm a fan of flourless muffins! These ones are made with coconut flour and look delicious!
Chocolate Chunk Orange Bread via Savory Style.
My latest recipe on SS! A delicious quick bread featuring the awesome combo of chocolate and orange.
Recipe for ONE Chocolate Chip Cookie via Cooking Classy.
Because sometimes you just don't want any pesky leftovers hanging around!
Apricot and Edamame Quinoa Salad via The Healthy Maven.
Never would have thought to combine apricot with edamame — love it!
Naturally Gluten Free Meal Ideas via Cotter Crunch.
Instead of focusing on what you can't eat with allergies, it's better to focus on what you can.
Baked Sweet Potato Tater Tots via Minimalist Baker.
Loving this twist on classic tater tots!
Your links…

Three things you did yesterday; three things you're going to do today. Go:
Yesterday: went for an early morning run, enjoyed an afternoon of work/errands/baking, and went to a friends' place to [pretend to] watch the World Cup


Today: going to church, having a BBQ at the park, and going over to my parents' for dinner.
More places to find me!
E-mail — runwithspoons[email protected].com
Twitter — runwithspoons
Facebook — runningwithspoons
Pinterest — runwithspoons
Instagram — runwithspoons
Bloglovin — runningwithspoons