Happy Sunday, friendly faces!
How are we doing on this fine day? All's good here on the Spoons front, and I'm in one of those good moods where I can't even figure out what's making me so happy, but hey… I'll take it!
It also cooled down a tonne over the past couple of days, which means I'm back to feeling like a [semi-]productive human being again. Woohoo! Actually, it really just means that I've been spending a lot of time in the kitchen, because everyone knows that the best thing to do on those cold and rainy days is bake. And that means that I've got some pretty tasty recipes to share with you guys this week.
But not today. Today is all about the Link Love and sharing some awesome links I came across this past week. So I hope you find something you enjoy, and I'll see you tomorrow with some good food involving bananas and cake 😀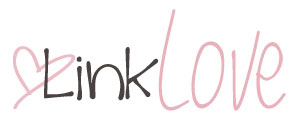 For my head…
. fitness .
How to Make Exercise a Habit You Love via Popsugar Fitness.
Because sometimes it takes a while to fall in love with being active, but tips like these can help!
12 Easy Exercise to Get You in Shape in No Time via The Daily Awesome.
A really helpful visual guide to 12 bodyweight exercises that you can do anywhere to stay in shape.
5 Exercises for People Who Sit All Day via Huffington Post.
Combat some of the harmful effects of sitting for too long with these helpful exercises.
. health .
19 Second Breathing Technique Induces Sleep 'Almost Instantly' via Inspire Amaze.
This is actually something I do pretty regularly. It's also great during times when you're feeling tired and/or stressed.
7 Things Your Skin Is Trying to Tell You via Prevention.com.
Our skin is a pretty good indicator of what's going on in our internal environment. This article goes over some of the most common symptoms and what they might mean.
The Health Hazards of Sitting via The Washington Post.
More and more research is coming out about the dangers of sitting for long periods of time without getting up. This helpful info graphic shows you what happens to your body, and what you can do to prevent it.
. life .
12 Toxic Attitudes That Push Happiness Away From You via Marc and Angel Hack Life.
Because the first step in adopting a more positive attitude is identifying the negative attitudes that rob you of it.
8 Extraordinary Uses for Deodorant via Look Good Naturally.
I have to admit that I would have never thought of any of these…
10 Abandoned Psych Wards Photographers Love Sneaking Into via Mental Floss.
There's something eerily fascinating about abandoned places like this…
15 Life Hacks That Will Make Life A Lot Easier via Bored Maiden.
Okay, some of these just sound brilliant. Except for the fruit fly one. That just sounds mean.
25 Life Changing Beauty Hacks via Seventeen.com.
Super helpful beauty tips that'll help you apply your makeup like a pro.
25 Bizarre Facts You Didn't Know About the United States via OMG Facts.
I can't help but wonder how many of these are actually true. Anyone have an idea?
. blogging .
How to Authentically Connect With Readers via The SITS Girls.
Great tips that will help you be more than just a random voice behind a computer screen.
3 Blog Hacks That Didn't Work (For Me) But Might Work For You via Cotter Crunch.
Pick your battles, friends! There are so many blogging tips out there, but that doesn't necessarily mean they'll all work for you. Pick the ones that do and don't worry about the rest!
7 Steps to Successful Blogging Content via The SITS Girls.
Content is king, and these tips will help you polish off that shiny gold crown.
11 Pro Blog Tools for Full-Time Bloggers via The Work at Home Wife.
A list of helpful resources for those who want to get serious about blogging. A lot of these are even new to me!
For my belly…
Almond Mango Granola via Clean Eats, Fast Feets.
Such an amazing flavour combination, and perfect for summer!
Baked Cinnamon Sugar Donuts via Sally's Baking Addiction.
Because who doesn't love a healthier batch of donuts? Especially when they involve cinnamon and sugar!
Peaches and Mango Breakfast Bars via Deliciously Yum.
These just look too good for words, and as an added bonus, they're made with wholesome ingredients!
Watermelon Feta and Balsamic "Pizzas" via Skinnytaste.
How delicious, refreshing, and perfect does this look for summer?!? It'd be great at BBQ's or picnics.
Mango Coconut Bites via The Almond Eater.
The perfect summer flavour combination in a quick and easy nut-free energy bite!
No Bake Strawberries and Cream Snack Bars via The Big Man's World.
A perfect treat for summer! No-bake and loaded with strawberries. Can we say… yes please?!
Your links…

3 things you did yesterday; 3 things you're doing today. Go!
Yesterday: went to the gym, worked on blog/work stuff for the week, and saw Jurassic World.
Today: going to church, studying, and going over to my parents' for dinner.
More places to find me!
E-mail — [email protected]
Twitter — runwithspoons
Facebook — runningwithspoons
Pinterest — runwithspoons
Instagram — runwithspoons
Bloglovin — runningwithspoons