You all know what's coming! –>A big ol' Happy Mother's Day! 😁
There's no way I could start this post without a shoutout to all the beautiful mamas out there (Hi Mom!!), because you ladies do some pretty freaking epic work. For real.
And because I'm suffering from some pretty freaking epic writer's block, I'm going to keep this intro short and sweet and let these great links do all the talking. Hope you guys are having an awesome Sunday!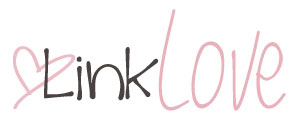 . fitness .
How To Race Well In Unfavorable Conditions via FueledByLOLZ.
Because not all races can be sunshine and rainbows! Great tips here, and definitely some things I didn't know.
Fitness Experts Share Their Go-To Post Workout Snacks via Eat This!
Bored of your regular snacks? Try some of these tasty ideas out!
25 Runners Share the Biggest Mistakes They Made As Beginners via Greatist.
There's a lot more to running than just putting on a pair of sneakers and hitting the pavement! Don't let rookie mistakes turn you off from a sport you might actually love.
. health & beauty .
5 Yoga Poses for Better Digestion via Mind Body Green.
Because sometimes food and stress can wreak havoc on our bellies. Beat the boat with these poses!
The Healthiest Ways to Cook Veggies and Boost Nutrition via CNN.
Cooking veggies actually helps break down the tough cell walls and makes it easier for our bodies to absorb the nutrients!
10 Skin Care Beauty Tricks for Glowing Skin via Acne Problem Help.
From how to wash your face to DIY face masks. Lots of great tips for pretty skin.
. life stuff .
10 Powerful Mantras To Stop You From Judging People via Marc and Angel.
Can you imagine how much better the world would be if people stopped judging other people?!?!
Let's Stop Labelling Habits via Erin's Inside Job.
LOVE this take on not labelling habits "good" vs "bad." Such good food for thought.
10 Things to Tell Yourself When You're Feeling Unaccomplished via Project Inspo.
Feeling stuck? These are some good things to keep in mind when you just don't seem to be going anywhere.
The Evolution of Anxiety: Why We Worry and What To Do About It via James Clear.
Super interesting read on anxiety and how our brains aren't wired to deal with the modern world.
17 Daily Habits That I Use To Keep My Shit Together via Self Improvementa.
I feel like the title of this one is pretty self explanatory 😂
. blogging .
Facebook for Bloggers via The Koala Mom.
Definitely found these tips helpful since I'm currently working on my own Facebook page!
5 Questions to Ask Yourself Before You Start A Blog via The SITS Girls.
Interested in starting a blog? There's a lot more to it than most people think, and it's a good idea to know what you're getting yourself into!
Why I'm Finally Seeing Blog Growth via Morgan Manages Mommyhood.
YES! Really, really practical tips to follow if you're looking to take your blog to the next level.
The Ultimate Guide to Repurposing Your Blog Content via Melissa Griffin.
Great tips on how to make the most of old blog posts. Work smarter, not harder!
11 Changes on Pinterest You Need to Know Now via My Mommy Style.
Stay on top of constantly changing algorithms to make the most of the awesome traffic source that is Pinterest!
. food .
Paleo Sweet Potato Brownies via The Iron You.
Fudgy brownies for the win!! And bonus points for being made with awesome ingredients.
Carrot Cake Pancakes via Amy's Healthy Baking.
Amg! It's like eating fluffy carrot cake for breakfast. Complete with icing 😍
Healthier Blueberry Muffins via Gimme Some Oven.
You guys know how I feel about healthy muffins, and you always need a good blueberry recipe in your arsenal!
Baked Sweet Potato Donuts with Dark Chocolate and Coconut via Ambitious Kitchen.
How amazing does this flavour combo sound?! Just pass me a big mug of hot coffee for dunking.
Easy Paleo Baklava Bars via Cotter Crunch.
You guys know the combination of oats, nuts, and honey is my love language, so these sound like perfection.
Your links…

Let's chat!
3 things you did yesterday; 3 things you're doing today. Go!
Yesterday: ran some errands, worked on recipes, and went for a long trail ride.
Today: going to church and hanging out with my mom for most of the day.
More places to find me!
E-mail — [email protected]
Twitter — runwithspoons
Facebook — runningwithspoons
Pinterest — runwithspoons
Instagram — runwithspoons
Bloglovin — runningwithspoons
Snapchat — runningspoons