Happy Sunday, friendly faces!
I miss you guys! I do, I do. I had to take an extra day off yesterday (and might have to take another one off this week) because I'm just a few days out from turning in my manuscript, so I've pretty much been glued to my computer screen, writing, rewriting, and editing 120-some odd pages of work 😬
To say that I'm full of nervous excitement is a bit of an understatement, especially because I got to see a sneak peak of what the basic layout and design of the book will look like, making the whole thing feel more and more real.
So I hope you guys will forgive my slight absence over the next couple of days, but I promise to be back in full force soon! Until then, here's some good reads from this past week 😊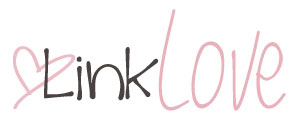 . fitness .
On Finding Joy In The Miles via This Runner's Recipes.
Because most of the time the journey is just as, if not more, important than the destination. Stay present!
6 Reasons To Start Working Out Outside via Huffington Post.
Not that I'm biased because of my love of biking or anything 😉
8 Ways To Keep Your Workouts Body Positive via Huffington Post.
Don't work out because you hate your body and want to change it. Work out because you love your body and want what's best for it.
. health & beauty .
6 Surprising Benefits of Getting Enough Sleep via Huffington Post.
These might make you reconsider those times where you have to choose between work/school and sleep.
Amazing List for 40 Uses of Apple Cider Vinegar via Common Health.
You're definitely going to want a bottle of ACV in your kitchen after reading these amazing benefits.
7 Factors That Can Lead To Leaky Gut & What To Do About Each via Mind Body Green.
Because "all disease begins in the gut, and it's important that we take care of the state of our intestines.
. life stuff .
12 Mindfulness Quotes That Will Change The Way You Spend Your Life via Marc and Angel.
Some great things to tell yourself if you've having trouble staying present. I was going to list out my favourite ones, but it was basically all of them 😂
This Moment Is Enough via Zen Habits.
YES! So much yes to this. There's no reason to ruin countless moments because they're not what we expect or want. Take them for what they are and appreciate them for that.
The Canadian Rockies Is The Most Beautiful Place I've Ever Traveled To via Tiny Stuff.
I may be slightly biased, but I'm gonna have to go ahead and totally agree. Gorgeous shots from our gorgeous mountains.
The Body Shaming Behavior We All Need To Stop via Mind Body Green.
"Women have reached the point that we feel like we aren't making progress unless we're actively trying to lose weight. We lose our sense of purpose if we aren't trying to change ourselves physically. We judge our worth by how we look."
10 Ways To Cultivate A Positive Mindset and Change Your Life via Tiny Buddha.
Improving your life starts with improving your mindset.
. blogging .
How To Craft an Intriguing Elevator Pitch For Your Blog via The SITS Girls.
Can you explain your blog or business in the time it takes to go up one floor in an elevator?
. food .
How To Make Cold Brew With A French Press via In It 4 The Long Run.
Oh hi! I'll definitely be giving this money-saving hack a try seeing as I've recently fallen in love with drinking my coffee cold, and that sh*t's expensive.
Tropical Turmeric Golden Milk Vegan Smoothie via Cotter Crunch.
How delicious does this look!?!? I'm thinking I definitely need to hop on the golden milk bandwagon because it looks SO good, not to mention super healthy.
Chocolate Vegan Birthday Cake via The Almond Eater.
One more reason to wish it was your birthday every day…
Healthy Triple Chocolate Scones via Amy's Healthy Baking.
A chocoholic's dream come true with triple the chocolate in a healthy light and fluffy scone!
Sugar Cookie Fruit Pizza via Chocolate Covered Katie.
My massive sweet tooth loves the idea of a sweet pizza. And I love it even more for being healthier.
The Best Vegan Lasagna via Hummusapien.
You heard the lady! It's the best! And with 17g of protein per slice, I'd happily agree!
Your links…

Let's chat!
3 things you did yesterday; 3 things you're doing today. Go!
Yesterday: I'm pretty sure all I did was write. Although I did make it out to Bux at some point.
Today: going to church, more writing, and having dinner with the fam.
More places to find me!
E-mail — [email protected]
Twitter — runwithspoons
Facebook — runningwithspoons
Pinterest — runwithspoons
Instagram — runwithspoons
Bloglovin — runningwithspoons
Snapchat — runningspoons