Happy Sunday, friendly faces! And an extra happy Sunday for me 😀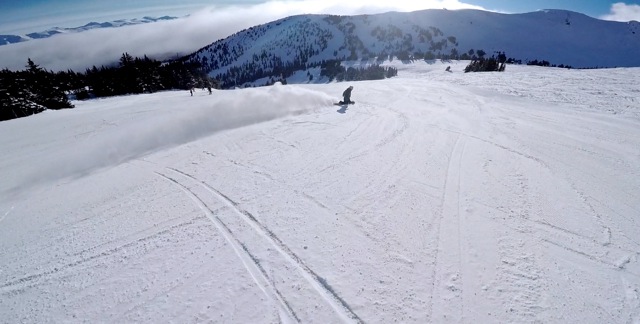 Jasper was forecasted to get some snow this weekend, so we made a last minute decision to head up into the mountains to do some riding, and it's been pretty freaking fabulous. Spring is my favourite time to go boarding, and this trip definitely made up for the last one which was… not.so.great. That and I had a chance to test out some new gear that I picked up during the week, which is always fun.
But I'll chat more about my trip tomorrow (As We Speak style), because it's time for some Link Love! Hope you guys enjoy these great reads that I came across this past week, and don't forget to add your own to the linkup!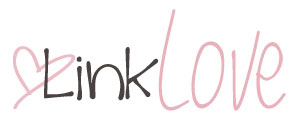 For my head…
. fitness .
The 10 Biggest Running Mistakes You're Making via Popsugar.
If you're struggling with your runs or not seeing the kind of progress you want, one of these reasons might be why!
7 Tips to Perfect Your Running Form via Mind Body Green.
Because having proper form is important not only for progress, but also for preventing injuries.
10 Simple Ways to Get Incredible Fitness Results… AT HOME! via Lifehack.
Who says you need an expensive gym membership to get in shape?!
. health .
3 Ways to Deal With Sugar Cravings via MJ and Hungry Man.
Eating too many refined sugars can wreak havoc on your system. This post offers some great explanations of sugar's effect on your body, and how to deal with a crazy sweet tooth.
10 Everyday Habits to Beat Stress via Popsugar.
Learning to manage stress may be one of the most important things you can do for your health.
5 Tips for Healthy Food Shopping on a Budget via Diary of an ExSloth.
Healthy eating doesn't have to be expensive! Get more bang for your buck with these helpful tips!
10 Ways to Save Money on Groceries via Chelsea's Healthy Kitchen.
… aaaand even more great ways to save oh healthy foods!
Science Explains Why Being Hangry is a Real Thing via Popsugar.
"I'm sorry for those things I said when I was hungry… but science has got my back!"
What Is Your Body's Natural Set Point? via The Real Life RD.
A great post about maintaining the kind of lifestyle that let's your body naturally find it's happy place without you having to kill yourself for it…
. life .
You Might Be A Healthy Living Blogger If… via Clean Eats, Fast Feets.
😆 Guilty for at least half of these. What about you?!
15 Things Stopping You From Moving Forward via Marc and Angel Hack Life.
Feeling stuck? Here's a great pep talk that can help motivate you to take action.
7 Amazing DIY Natural Skin Care Recipes via Wholeheartedly Healthy.
Nature really does give us all we need to take care of our bodies!
19 Things Only Women with a Low Maintenance Fashion Sense Understand via The Idealist Revolution.
Yes to ALL these things! Fashion definitely isn't my forte…
Health Industry Pet Peeves via In It 4 The Long Run.
The idea of cheat meals just makes my left eye twitch in irritation…
Is Your Motivation Helpful or Harmful? via Erin's Inside Job.
The same behaviour can be manifested from two very different motivations. What drives you?
. blogging .
10 Reasons Blogging is the Most Awesome Job in the World via The SITS Girls.
Yes to ALL. I never thought I'd end up blogging for a living, but now it's hard to imagine life any other way!
How to Use CoSchedule via The Classy Chapter.
If you struggle with managing your social media, CoSchedule might be something you want to look into!
How to Get the Most From Your Blogging Time via The SITS Girls.
Awesome tips that'll help you stay organized and manage your time better.
5 Tips for Blogging Through The 'Summer Slump' via Gimme More Oven.
Some great tips to keep in mind for those times of the year where your blog traffic might decrease for a bit.
Be Everywhere: Grow Your Blog and Increase Traffic via Live Randomly Simple.
Looking for more ways to get your name out there? Try one of these!
March Traffic and Income Report via Pinch of Yum.
Lindsay shares some really great lessons that she's learned in her 5 years of blogging.
For my belly…
Morning Glory Breakfast Cookies via Making Thyme for Health.
I've had morning glory muffins before, but putting those flavours and textures into a cookie is just genius.
The Ultimate Chocolate Granola via Pinch of Yum.
I can promise you that this wouldn't even last two days in my house…
Healthy Almond Joy Banana Bread Bars via The Sweet Tooth Life.
Uhm… hello delicious bars filled with all the things that I love!
No Bake Peanut Butter Cup Breakfast Cookies via The Big Man's World.
Cookies for breakfast? Uhm… YES! And you can eat the WHOLE batch.
Your links…

3 things you did yesterday; 3 things you're doing today. Go!
Yesterday: drove up to the mountains, spent the day snowboarding, and spent the night in the hot tub.
Today: more snowboarding, driving back home, and going to church.
More places to find me!
E-mail — [email protected]
Twitter — runwithspoons
Facebook — runningwithspoons
Pinterest — runwithspoons
Instagram — runwithspoons
Bloglovin — runningwithspoons