Happy Sunday, friendly faces! 😀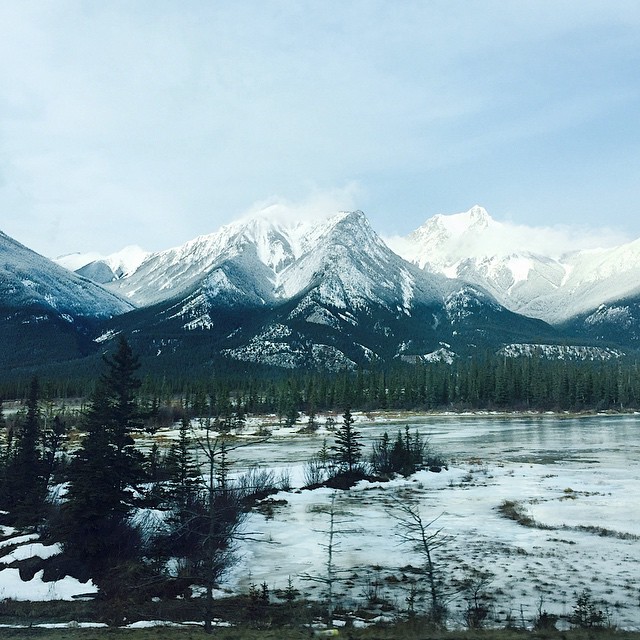 I hope you're having an amazing weekend! I wish I could stay and chat a bit more, but there are mountains to be explored and links to be shared! So have yourselves an awesome Sunday, and I'll see you in a day or two!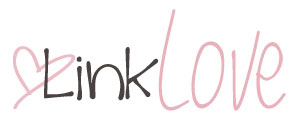 In my head…
. fitness .
Using Your Body as a Gym: Six Exercises for a Full-Body Workout via TSB Magazine.
Nothing better than being able to do a workout anywhere with the equipment you already carry with you.
5 Quick Tips to Ensure a Good Run via Popsugar.
Simple measures you can take to make your run go as smoothly as possible.
The Ultimate Squat Workout via The Almond Eater.
My booty hurts just thinking about doing this workout!
. health .
The Ultimate Healthy Kitchen Cupboard List via Wholeheartedly Healthy.
A great list of foods that you want to keep stocked in your kitchen to help you eat healthier!
Why Froyo Isn't Healthier Than Ice Cream via Chelsea's Healthy Kitchen.
Do you choose froyo over ice cream thinking it's healthier? You might want to reconsider!
15 Vegan Protein Sources via Minimalist Baker.
Getting enough protein as a vegan is more than possible — it just requires a little thinking outside the box.
Iron Requirements for Active People via Pretty Little Grub.
A lack of iron can cause fatigue and a myriad of other unpleasant symptoms. Learn how much you need and how you can get more into your diet.
. life .
4 Unconventional Steps Extremely Successful People Take in Life via Marc and Angel Hack Life.
A great take on how to get from dreaming to actually doing.
One Star Reviews People Actually Left for Famous Tourist Attractions via Radioactive Kitten.
😆 I was in stitches. A hilarious post about what a lot of people must think but just not say… 😆
Breathtaking Landscape Photography by Lukas Furlan via 123 Inspiration.
Can I have filters/edits like this over my eyes? Because oh.my.god.
7 Steps to Master the Law of Attraction This Year via Earth. We Are One.
The kind of energy you put out there is the kind of energy you get back. Make sure you're putting out what you want back!
19 Questions We Should All Ask More Often via Thought Catalog.
Some great thought-provoking questions that would be worth making an effort to insert into more of our conversations.
Dear Kate Moss [What Skinny Really Feels Like] via Let's Get Living.
A beautiful post about the not-so-glamorous realities that come with being "skinny."
Landmines (Love Yourself First) via Snack Therapy.
No words for this one. Just go read it.
8 Toxic Beliefs Most People Think are Normal via Marc and Angel Hack Life.
"Sometimes the ideas and habits we get comfortable with end up killing us inside."
Ch-Ch-Changes via Clean Eats, Fast Feets.
A great bit of inspiration for you if you're feeling stuck. Anyone can change for the better.
. blogging .
3 Tips for Using Facebook as a Blogger via Eat Pray Run DC.
We love to hate on it, but here are some simple tips to help with Facebook.
How to Stay Motivated to Keep Blogging via A Novel Quest.
Blogging can sometimes feel like a lot of work with little to no reward. This one simple factor can be the difference between persevering and throwing in the towel.
Create A Favourite Post Image for Your Blog with PicMonkey via The SITS Girls.
A helpful tutorial for creating a collage and image map to link to certain posts.
Avoid Blogger Burnout via The Deliberate Mom.
Great tips on keeping your love for blogging going when you feel like you're starting to burn out.
For my belly…
Easiest Half-Batch Chocolate Chip Cookies via Chelsea's Messy Apron.
They're so soft and chewy I could die! And a smaller batch means natural portion control. Orrr just a reason to whip up a second 😉
Gluten-Free Mocha Muffin Bread Pudding via Cotter Crunch.
Quite possibly one of the most delicious results of a failed muffin experiment that I've ever seen.
Apple Pie Oatmeal Cookies via Amy's Healthy Baking.
I'm not much of a pie girl, but I'd take a few batches of these cookies any day!
Chocolate Chip Coconut Flour Banana Bread via Ambitious Kitchen.
I adore banana bread, and I'm loving the fact that this is made using only coconut flour.
Nutella Breakfast Cookie Dough via The Big Man's World.
Chocolate for breakfast? I think yes. And the best part is that you can eat the whole batch!
Spaghetti Squash with Vegan Tomato Basil Cream Sauce via Hummusapien.
I'm thinking I may just have to finally get around to trying spaghetti squash for a chance at this kind of deliciousness.
Your links…

3 things you did yesterday; 3 things you're doing today. Go!
Yesterday: drove to Jasper, went snowboarding, and watched fireworks downtown.
Today: going to church, going snowboarding, and driving back home.
More places to find me!
E-mail — [email protected]
Twitter — runwithspoons
Facebook — runningwithspoons
Pinterest — runwithspoons
Instagram — runwithspoons
Bloglovin — runningwithspoons