Happy Sunday, friendly faces! ?
Can.you.believe… that we're in the Christmas homestretch now? With a mere five days until the big day?!? Five.days. That's five fingers. One hand. Actually, it's only four fingers for me, since my family has our bigger celebration on Christmas Eve (Wigilia), with dinner, presents, church, and the whole shebang. Squeeee!
I know I said I wasn't feeling overly Christmassy this year, and while it's still not 100% there, it's definitely getting there. I find that it's been a lot easier to get into the Christmas Spirit on the weekends when I'm not drowning in work and can actually do things like watch Christmas movies (I totally just wrote music ?), wrap presents, and hang out with family and friends. Heck, even walking around in the mall made me feel more festive with all the decorations and music.
And yes, I went to the mall on the last weekend before Christmas. I needed to pick up a few more things, and it wasn't actually as bad as I expected it to be. Either everyone's already done their shopping, or more people are buying stuff online — I'm not complaining!
But I am rambling, so I'll end things here by saying that I hope you enjoy the links I picked out for you this week, and that you'll sneak a peek at the creamy vanilla breakfast pudding recipe that I posted yesterday ?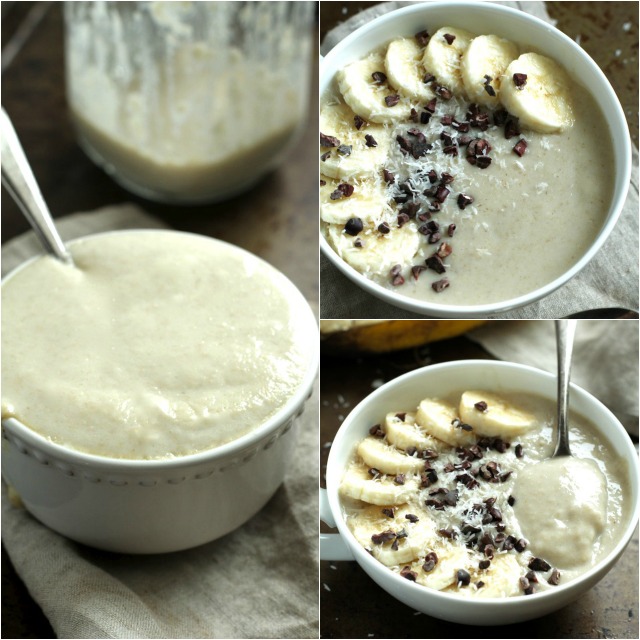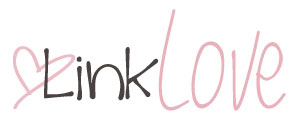 For my head…
. fitness .
I'm A Pilates Instructor & I Don't Want a 6-Pack. Here's Why via Mind Body Green.
Really great read about why having a 6-pack isn't necessarily all it's cracked up to be, and why we shouldn't be killing ourselves trying to achieve one.
10 Fitness Hacks to Enhance Your Health and Everyday Life via Lifehack.
I'm very tempted to give #3 a try…
. health .
10 Incredible Benefits of Bananas for Your Health and Beauty via Lifehack.
As if I needed any more reasons to love these suckers ? Hands down my favourite fruit.
14 Signs You're Not Drinking Enough Water via Lifehack.
Not getting enough water can lead to a lot more than just feeling thirsty. Things like headaches, fatigue, and muscle cramps can all be signs of dehydration.
8 Strange But True Health Tips via Healthcare Kingdom.
Drinking coffee to have a good nap? Drinking something hot to cool down? True story!
. life .
20 Reasons Life Gets Way Too Complicated via Marc and Angel Hack Life.
Hint: most of them are things that we inflict upon ourselves.
The Best Drone Photography of 2015 via Mashable.
Pretty amazing how different things look from a different angle.
10 Ways Being A Highly Sensitive Person Makes You Better At Life via MBG.
LOVE –> "Sensitivity is nothing more than a heightened awareness of the world. Awareness is a prerequisite for creating positive change. Because you can see things other people may not, you can show them the way. Your sensitivity has a higher purpose."
40 Little Things In Daily Life That Bring Us True Happiness via Lifehack.
I'm a big-time believer that it's the small things in life that add up to make the biggest differences.
. blogging .
What You Need In A Killer Website Design via Fantastique Designs.
Don't let a bad design turn readers away and make it harder to get your content seen!
How To Write Sponsored Posts Your Readers Will Enjoy via The SITS Girls.
I feel like sponsored posts get such a bad rap when they can actually be a great way to get creative and introduce your readers to awesome new products. This post has some great advice when it comes to writing sponsored content.
A Blogger's Guide to Copyright Laws via Mompreneur Ink.
You might think you're doing another blogger a favour by sharing their content, but how much is too much??
Make Your Old Blog Content Work For You Today via The SITS Girls.
Don't let your old posts get lost in the archives! Use these helpful tips to revamp them and get them seen.
For my belly…
No Bake Apple Oaty Crumble via Top With Cinnamon.
Comforting and healthy?!? YES PLEASE. This sounds amazing as a breakfast or snack.
Veggie Stuffed Baked Egg Boats via Cotter Crunch.
You KNOW a breakfast/brunch recipe is awesome when it's got this sweet-loving girl making google eyes!
3 Ingredient Dairy Free Fudge via The Pretty Bee.
I love that these are made with healthier ingredients without compromising the melt-in-your-mouth consistency that fudge is all about!
Soft Paleo Chocolate Chunk Cookies via Paleo Running Momma.
Going grain-free doesn't mean you have to give up cookies for Christmas!
Cranberry Orange Thumbprint Cookies via Making Thyme for Health.
Love how the delicious cranberry orange combo is incorporated into these healthier cookies!
Your links…

3 things you did yesterday; 3 things you're doing today. Go!
Yesterday: went for a run [inside], met a friend for coffee, and finished up my Christmas shopping.
Today: going to church, lots of baking, and going over to my parents' for dinner.
More places to find me!
E-mail — [email protected]
Twitter — runwithspoons
Facebook — runningwithspoons
Pinterest — runwithspoons
Instagram — runwithspoons
Bloglovin — runningwithspoons
Snapchat — runningspoons