You guys… IT'S DECEMBER!!!!
Aka: officially Christmas season; aka: the best time of the year. After waiting an agonizingly long time and being tempted by all the gorgeous Christmas trees that I've been seeing pop up around the blog world, today is the day where I can finally bust out the Christmas decor! #happydance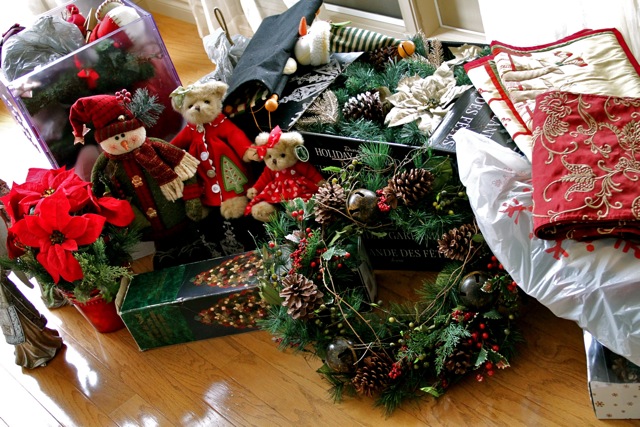 And this year is extra special because J is here to help me lug the tree out of storage decorate! 😀 I hope you guys are having an amazing weekend, and if you find yourself with some extra time during the day, give these great links a read-through!
See you tomorrow with a new recipe!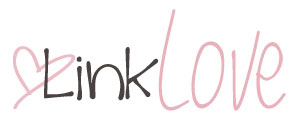 In my head…
. fitness .
How to Workout While Holiday Shopping via Olive to Run.
Anyone who says shopping isn't an amazing form of cardio is a crazy person…
5 Things Every Yogi Needs to Know via Huffington Post.
There's so much more to yoga than simple stretches…
12 Fitness Apps That Actually Work via Wellness Today.
The right app can be a great aid in your fitness routine.
. health .
An Open Letter To My Eating Disorder via Thought Catalog.
"It is time to end this book, finally, and begin another. It is time to say goodbye." It's not me — it's you.
Fighting the Good Fight via Sprouts n Squats.
The importance of removing the "good" and "bad" labels from food on the way to intuitive eating.
But the Serving Size Told Me So… via The Big Man's World.
2 Tbsp. A 1/4 cup. How many times have you ignored hunger just to adhere to those "suggestions?"
Can Food Affect Your Mood via CNN.com.
Chocolate, coffee, and bananas — my 3 biggest addictions made the happy list.
Lifestyle as Medicine via Huffington Post.
We need to stop looking to drugs and start looking at lifestyle to treat health conditions.
. happiness .
The Grand Delusion of Certainty via Huffington Post.
"The only thing that is predictable is unpredictability. Life, in its very nature, is a glorious mishmash of hope, joy, surprises and disappointment from moment of our birth to the inevitability of our death. Resisting this reality leads to constant struggle."
5 Ways to Be In Your Life via Cotter Crunch.
Anyone else guilty of their mind being everywhere except where their body is at any given moment? Yeaaaaah.
25 Things You Have To Try in Your 20's At Least Once via Thought Catalog.
I have a good chunk of these done, and one more year to finish the rest. Bring it.
Love and Learning To Love via Better With Sprinkles.
Life is about learning to love all the beautiful parts of us that we think aren't perfect.
9 Things Happy, Successful People Choose to Ignore via Marc and Angel Hack Life.
ignore stereotypes, negativity, and naysayers, and go against the grain to make a difference by doing things their own way
. funnies .
27 Animals Who Understand Exactly How You Feel Post-Thanksgiving via Buzzfeed.
😆 Yep… we all know what it's like.
. blogging .
5 Options for Finding Your Voice via BloggingPro.
Posing with a consistent voice is just as important as posting on a consistent schedule.
What's Stopping You From Being A Great Blogger via BloggingPro.
Hint: Copying someone else's style and not having your own unique blogging voice.
Why The Holidays Are Great For Your Blog via The SITS Girls.
The holiday slow-down is a great time to take care of those nagging blog tasks you've been putting off.
For my belly…
Lighter Buffalo Chicken Mac and Cheese via Iowa Girl Eats.
I'm ashamed to admit that I've never tried pairing the two. This needs to change…
Avocado Hot Chocolate via Hello Veggy.
I've added avocado to pudding before, but never hot chocolate. A definite must-make!
7 Healthy Takes on Popular Holiday Beverages via Huffington Post.
Caramel macchiatos, peppermint mochas, and skinny eggnog. Yum, yum.
Butternut Squash Banana Protein Smoothie via Eat Great, BE Great.
A smoothie you need to eat with a spoon — my absolute favourite kind.
Cold Weather Recipe Roundup via Chelsea's Healthy Kitchen.
An amazing collection of comfort foods — want.them.ALL.
Simmering Holiday Spices via How Sweet It Is.
Make your house smell amazing during the holidays with this homemade foodie potpourri.
. – . – . – .
Did you score any sweet Black Friday deals?
Three things you did yesterday; three things you're going to do today. Go:
– Yesterday: went for a walk in the river valley, went snowboarding, went to the mall.
– Today: going to church, seeing Frozen, decorating for Christmas (!!!!!!!).