Happy Sunday, friendly faces!
After a couple months off, we're BACK with another edition of Link Love. And it feels nice to be able to share some links with you guys again. Like I said… I'm planning to start doing these every second week. That way it'll give me a little more time to gather up some good links and I won't constantly be bombarding you with 20+ tabs that you'll need to open in your browser. I mean… the struggle is real. Even now I haveeee… 8 open tabs. And if I can get below 5, I consider that focusing pretty hardcore. I swear… the internet has given me a serious case of ADD.
But I hope that you guys are having an awesome weekend and that you'll find something  good to read. See you soon with more FOODS 🤓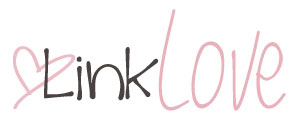 . fitness .
6 Treadmill Workouts For Runners via This Runner's Recipes.
Because sometimes it's kind of too cold to run outside.
Printable At Home 20-Minute No Run Cardio Workout via Popsugar Fitness.
Legit my favourite kind of workouts. All body weight, no equipment, nice and quick.
. health & beauty .
10 Natural Ways To Balance Your Hormones via Hello Glow.
Because it feels like more and more things are trying to mess with our hormones these days…
The Mind-Boggling Bullshit of Health and Fitness via Nia Shanks.
I mean… sometimes it's just nice to hear it how it really is.
. life stuff .
20 Powerful Affirmations We Should Say To Ourselves This Year via Marc & Angel.
Because we're going to rock the crap out of this year, yeah? Let's do it.
Best Photos of 2016 via National Geographic.
We really do live in a pretty incredible world.
7 Small Habits To Help You Handle Living In A Digital World via The Positivity Blog.
Because feeling like you're constantly plugged in to an insane amount of information can be super overwhelming.
Why Millennials Are Trending Towards Minimalism via Becoming Minimalist.
Having a lot of stuff around stresses me out… anyone else?
. blogging .
6 Things You Can Do In January To Make Your Blog Better in 2017 via ProBlogger.
Forget spring cleaning! January is the perfect time to set yourself up for an awesome year.
Blogging and digital Marketing Trends for 2017 via Katy Widrick.
Blogging has changed a tonne since I started, and I imagine that it'll keep changing as time goes on.
Social Media: Do You REALLY Need It? via Melyssa Griffin.
Love this post on what to focus on when it comes to social media.
Blog Tips: 7 Things To Do When You Feel Stuck via Thirteen Thoughts.
If you've ever dealt with hardcore writer's block or a severe lack of motivation, these tips are definitely for you.
. food .
Amazingly Wholesome 5 Ingredient Banana Bread Muffins via Pinch of Yum.
Oats, bananas, and dates?!? Literally all my favourite ingredients put into one deliciously wholesome batch of muffins.
No Bake Peanut Butter Coconut Chocolate Chip Bites via Beaming Baker.
Okay. So I know I can't do PB, but I've done AB + coconut and that combo is BOMB… so these look fab.
1 Bowl Quinoa Crunch Snack Bars via Sally's Baking Addiction.
If you ever get tired of using oats in your snack bars, these quinoa based ones would be a perfect sub!
Paleo Brownies via Well Plated.
Fudgy, chocolatey, and basically everything you want in a brownie!
Swift Sweet Potato Curry via Making Thyme for Health.
Healthy comfort food at its finest. And it's super easy to make!
Your links…

Let's chat!
3 things you did yesterday; 3 things you're doing today. Go!
Yesterday: did some work, caught up with a friend, and went to see Underworld.
Today: going to church, getting some work done, hanging out with the fam.
More places to find me!
E-mail — [email protected]
Twitter — runwithspoons
Facebook — runningwithspoons
Pinterest — runwithspoons
Instagram — runwithspoons
Bloglovin — runningwithspoons
Snapchat — runningspoons