Happy Sunday, friendly faces! And happy first day of November!
Did you have a happy Halloween? Did you remember to set your clocks back? Did you see my recipe for Flourless Candy Bar Brownies?!?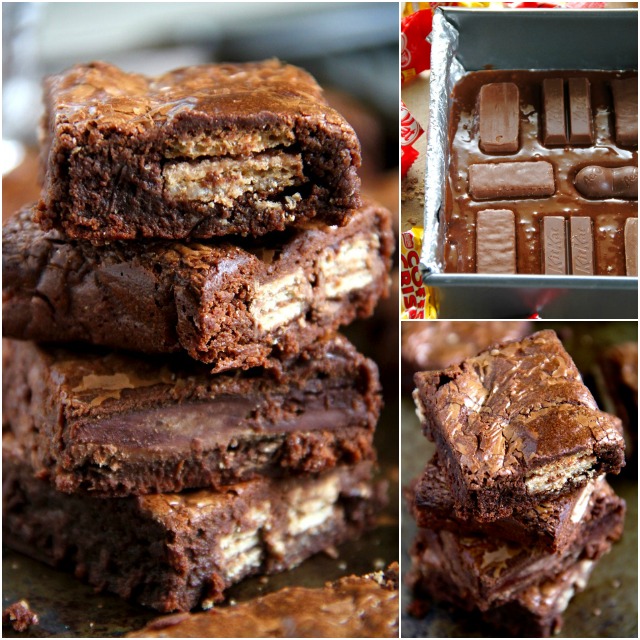 They're a great way to use up leftover Halloween candy, and I'm willing to bet that you have a pretty decent amount of it lying around… I went over to a friend's place to watch movies and help her hand out candy since I never get any trick-or-treaters around mine, but even with all the kids we got, there was still plenty of candy left over at the end of the night. Oh well, there are worse problems to have… like waking up before the crack of dawn!
I'm currently writing this on Saturday night, so while I can't say for certain, I'm going to go ahead and assume that I'll be waking up at 3-4am for the next few days thanks to the time change… But at least it'll get brighter earlier?
Alright, friendly faces! Have yourselves an awesome day, and be sure to sneak a peak at some of these awesome links that I came across this week. I'll see you tomorrow with some good food 😀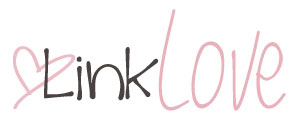 For my head…
. fitness .
The Best Stretches for Runners via Popsugar.
Admit it — you're pretty lax with your stretching. But making sure to stretch before and after your runs (or any workouts) is a good way to help avoid injury.
The Great Pumpkin Workout via Katalyst Health.
I know you have pumpkins lying around! And if not, this is a great medicine ball workout.
Why Your Workout Should Be High Intensity via Well.
Not all your workouts, mind you, but it's a great idea to add at least 1 or 2 HIIT workouts to your schedule.
. health .
25 Food Storage Tips via FaithTap.
Waste less food with these helpful tips. Definitely didn't know the cottage cheese one!
How Often You Should Wash Your Bedsheets via Tech Insider.
Forget about what's hiding under the bed… what about what's hiding in it?!
WHO Labels Processed Meats as a Group 1 Carcinogen via World Health Organization.
It's been all over the news this week, and this Q&A style article provides a great overview of the latest research linking processed meat to cancer.
So Red Meat Is Bad For You… But How Much Is ACTUALLY OK To Eat? via Mind Body Green.
To be completely honest, I don't really think that the news is going to change people's eating habits all that much. It's not like we haven't known this stuff for a while now…
. life .
This Habit May Separate Happy People and Unhappy People via Mind Body Green.
Love, love, LOVE the idea that so much of this is in our control.
50 of the Funniest Facebook Posts You'll Ever Read via Thought Catalog.
Literally dying 😆 Definitely check these out if you need a good laugh!
The Most Important Question of Your Life via Mark Manson.
Absolutely love this take on figuring out what you want to do in life. LOVE.
27 Amazing Desserts Made with Leftover Halloween Candy via Buzzfeed.
Because I have a feeling that a lot of us are currently dealing with plenty of leftover candy…
5 Easy Ways to Uncomplicated Your Thoughts via Marc & Angel Hack Life.
Adore #4. Definitely something I think we all need to adopt into our lives.
. blogging .
17 Things You Should Do To Every Blog Post Before and After You Hit Publish via The Nectar Collective.
If only blogging were as easy as writing and hitting publish on a post. This post is a great way to keep tabs on all the little details that come with blogging.
How To Create A Successful Business Plan for Your Blog via Hobby to Hot.
"[Successful bloggers] use their blog as a means to an end – not the end."
How To Pitch To Brands via Hip Media Kits.
Helpful tips if you're looking to approach brands for possible sponsored content and aren't entirely sure how to go about doing it.
Organizing Your Social Media via The Well.
With all the different platforms out there, remembering to post on them all at the right times can be a little overwhelming…
For my belly…
Whole Wheat Oatmeal Cookies via Gimme Some Oven.
Love how soft and chewy these look! Definitely my idea of a comfort food cookie.
Coconut Cream Pumpkin Quinoa Porridge via Cotter Crunch.
This comforting breakfast will definitely get you out of your warm bed on those colder days!
Healthy Apple Almond Butter Muffins via Making Thyme for Health.
And the best part is that you can whip them up in the blender in a snap!
Chipotle Pumpkin Veggie Burgers via Peas & Crayons.
How amazing does this flavour combo sound? Veggie burgers are my jam.
Apple Oatmeal Bars via Hummusapien.
Fall perfection in a healthy and delicious oat bar!
Four Ingredient Flourless Protein Brownies via The Big Man's World.
And they even come complete with crackly tops!! Craziness.
Maple Glazed Apple Fritter Donut Holes via Cafe Delites.
WANT! Want so bad. And I love that they're on the healthier side.
Your links…

3 things you did yesterday; 3 things you're doing today. Go!
Yesterday: ran some errands, did some blog work, and went to a friend's place for Halloweening.
Today: going to church, possibly going shopping, and going to my parents' for dinner.
More places to find me!
E-mail — [email protected]
Twitter — runwithspoons
Facebook — runningwithspoons
Pinterest — runwithspoons
Instagram — runwithspoons
Bloglovin — runningwithspoons