Hello, hello, friendly faces! Happy Sunday to ya 😀
Someone needs to tell me what is going on with the weather up here… We usually start to feel a little hint of the oncoming winter by this time of the year, but it's been sunny and hovering around 20C (68F) for the past week or so. Is this for real?!? I mean, I'm definitely not complaining, even if " taking advantage of the gorgeous weather" meant helping out with the yard work this weekend.
Anywho! It's that time of the week again where I share some of my favourite links from the past week. I hope you find some good stuff to read, and feel free to add some of your best posts to the linkup at the end!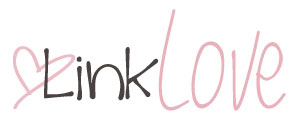 In my head…
. fitness .
Wake the F Up via Commitness to Fitness.
A fool proof (and hilarious) way to become a morning worker outer.
Exercises to Build a Stronger Core via Men's Fitness UK.
Because having a strong core is important not only for training, but for all aspects of daily life.
The Visual Trick That Makes Running Easier via Refinery 29.
Interesting theory… Maybe this is why running on a treadmill feels so much more difficult.
. health .
5 Ways to Stay Upbeat as it Gets Colder via Diary of an ExSloth.
Cooler temps and shorter days can take a huge toll on our moods. Here are some great ways to help beat the SADs.
The Best All-Natural Remedies for the Common Cold via Mind Body Green.
It's getting to be that time of the year again…
Are "Healthy Choices" On Menus Actually Healthy? via Chelsea's Healthy Kitchen.
Don't let the "healthy" label fool you! It's often based around calories rather than actual nutritional value.
. life .
27 Stressful Things You Tolerate Too Often via Marc and Angel Hack Life.
A good reminder to let go of the unnecessary things that only serve to drag us down.
Restricted Eating + Restricted Taste Buds via The Big Man's World.
An interesting take on safe "desserts" and what happens to the taste buds as a result of restricted eating.
18 Superbly Playful Photos with Clouds via Sortra.
So.freaking.CUTE.
7 Strange Questions That Help You Find Your Life's Purpose via Mark Manson.
An interesting read about what a life's purpose truly is and how to go about finding it.
A Stunning Look at the 17 Most Popular Items at Trader Joe's via Foodbeast.
Ohhh salt in the wound. Trader Joe's really needs to make its way up to Canada…
All American Eats: Must Try Foods from the 50 States via Delish.com.
For all my American friends — which food is most representative of your state?
. blogging .
Build a Strong Facebook Page via The Publishing Bloggers Network.
Great tips and tricks from a handful of bloggers who've grown huge Facebook pages.
September Traffic and Income Report via Pinch of Yum.
An inspiring and informative post about the very real possibility of turning blogging into a career.
FTC Guidelines for Bloggers via The SITS Girls.
An easy to understand explanation of how to properly disclose sponsored posts.
For my belly…
Pumpkin Spice Kissed Snickerdoodles via Lovely Little Kitchen.
Snickerdoodles may just be one of the most underrated cookies there are. Love that these are so perfect for fall!
Chocolate Chip and Kabocha Breakfast Bars via Runnin Srilankan.
I'm absolutely loving how dense and tender these look! Definitely an awesome reason to get out of bed.
Vegan Pumpkin Breakfast Cookies via Two Peas and Their Pod.
You guys know how I feel about cookies f0r breakfast… and these are perfect for fall!
Cheesy Baked Cauliflower via Chelsea's Healthy Kitchen.
I have to admit that I'm not a huge cauliflower lover, but Chelsea promises that this'll convert the skeptics and I'm inclined to believe her!
Breakfast Baked Acorn Squash with Greek Yogurt, Honey, and Pecans via Ambitious Kitchen.
Definitely a dish that I'd be jumping out of bed to dive into.
Baked Chocolate Chip Cookie Oatmeal via Apple of my Eye.
I'm pretty sure I could eat this whole pan in one sitting. Ah.maze.ing.
Your links…

Three things you did yesterday; three things you're going to do today. Go!
Yesterday: went to see Gone Girl (Friday night), helped out with yard work, and met some friends for drinks.
Today: going to church, spending the afternoon hiking the river valley, and going over to my parents' for dinner.
More places to find me!
E-mail — [email protected]
Twitter — runwithspoons
Facebook — runningwithspoons
Pinterest — runwithspoons
Instagram — runwithspoons
Bloglovin — runningwithspoons