I was extremely temped not to say anything in today's post and just bombard you with picture…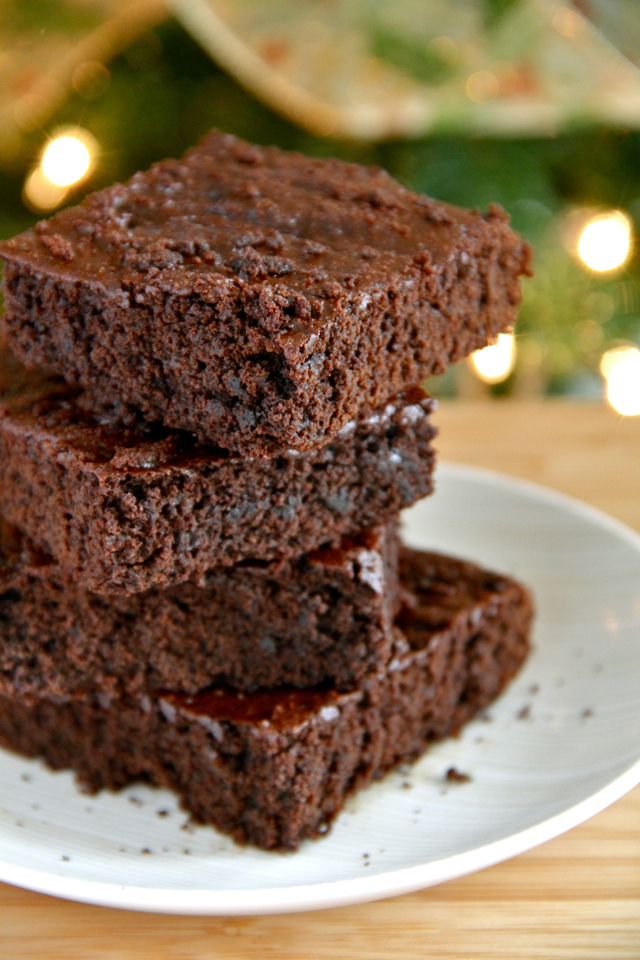 … after picture…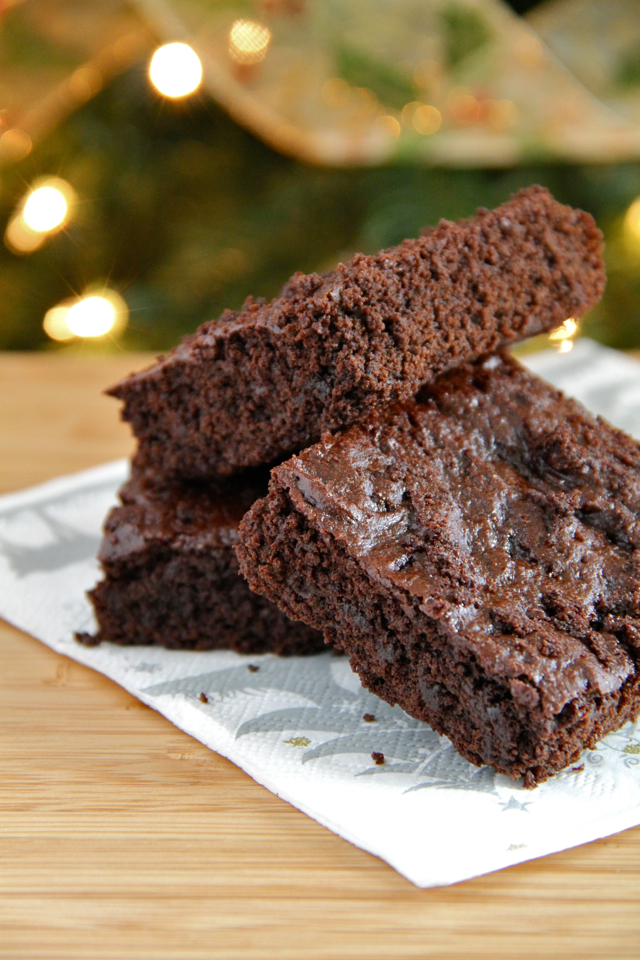 … of deliciously fudgy chocolate gingerbread brownies instead, but as soon as I started editing said picture after picture, I came up with a list of things I wanted to tell you about them… even if it meant I had to go back and eat a handful just so my descriptions could be as accurate as possible. The sacrifices I make for blogging…
So let's talk about these brownies. I'd offer you one to munch on while you listened to me go on and on about how much I love them, but for how far it's come, technology still lacks the capacity to let me teleport an object in time and/or space, so I apologize for that — try and use your imagination instead…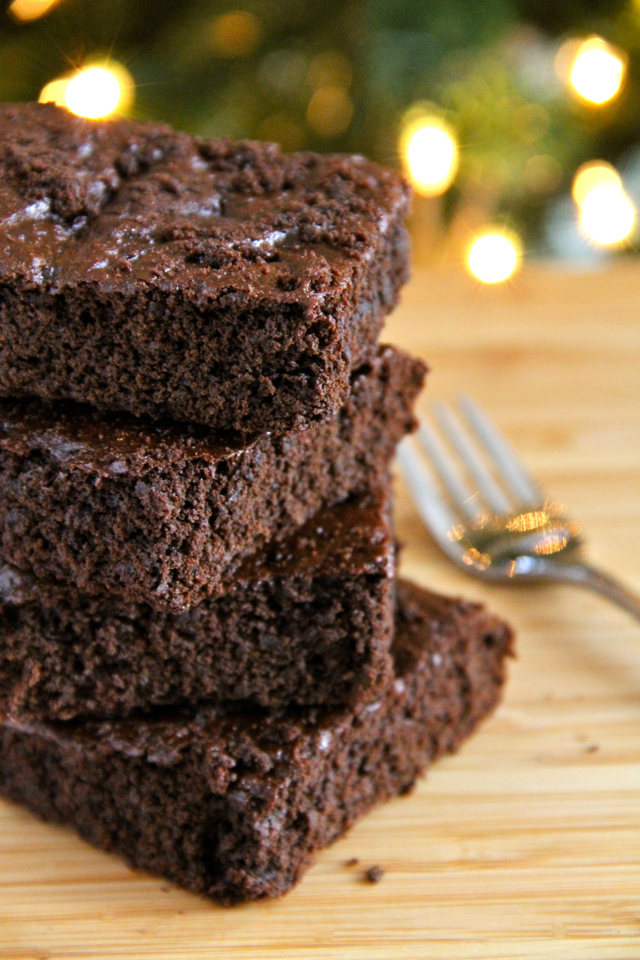 These brownies are freaking delicious. There's really nothing more to say…
I kid, I kid. I mean, they are freaking delicious, but you want more solid deets, right? The nitty gritty. The up close and personal…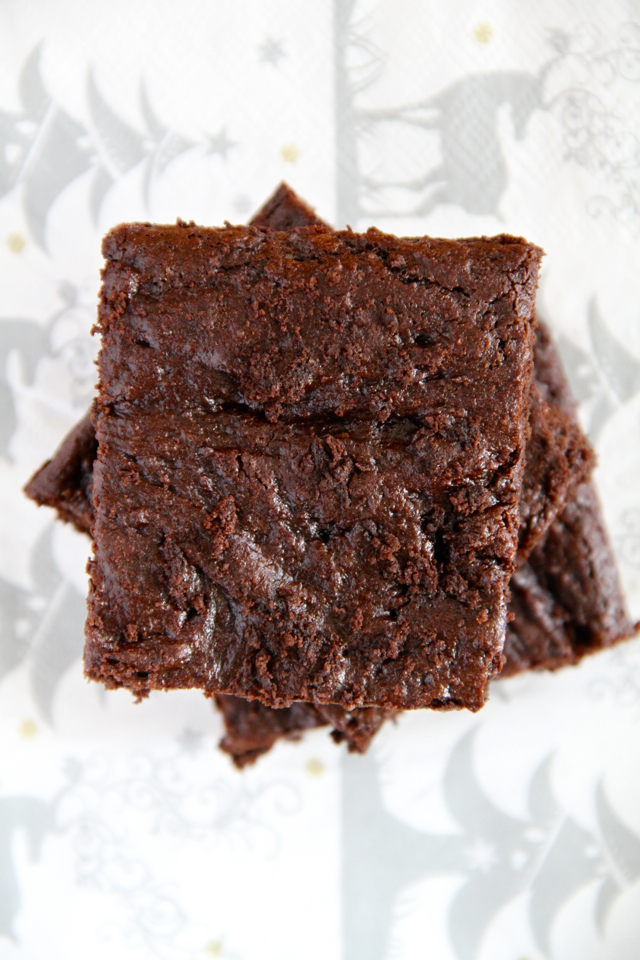 You want to hear about how these brownies have a slightly crackly outer shell that gives way to a soft yet dense interior.
You want to hear about how that soft yet dense interior is bursting with rich chocolatey flavour thanks to the addition of melted chocolate in the batter.
You want to hear about how the warming spices and molasses co-mingle with that chocolate to create a tantalizingly complex flavour profile that's an absolute delight for the taste buds.
You want to hear about how, despite being rich and chocolatey, these brownies are actually [relatively] healthy not-too-bad for you. The recipe doesn't call for as much butter or sugar as most traditional ones do, yet you'd be hard-pressed to tell for how flavourful and moist they are.
You want… me to stop talking and just give you the recipe? I can do that 😉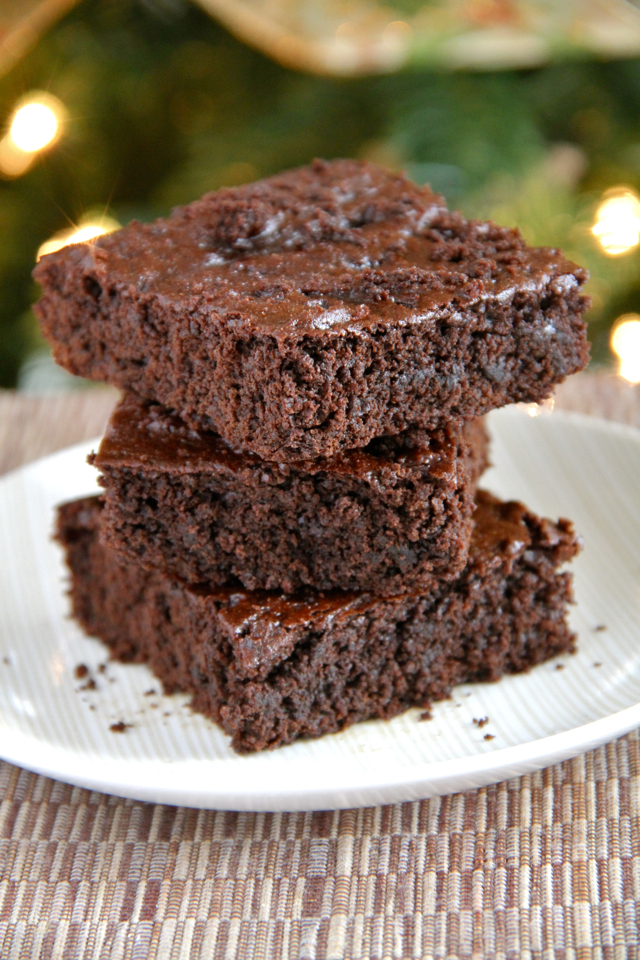 I'd love to know if you make this (or any!) recipe! Tag @runwithspoons on Instagram and Twitter, and be sure to subscribe to our mailing list to receive more healthy and delicious recipes straight to your inbox!
Print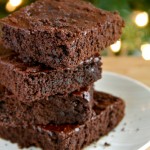 Lightened Up Chocolate Gingerbread Brownies
---
Author:

Total Time:

35 mins

Yield:

9

brownies

1

x
2 Tbsp

. butter

1/4 cup

regular molasses

1/4 cup

dark brown sugar

1/4 cup

chocolate chips

3/4 cup

all purpose flour

1/4 cup

unsweetened cocoa powder

1/2 tsp

. baking soda

1 tsp

. ground ginger

1/2 tsp

. ground cinnamon

1/4 tsp

. ground nutmeg

1

large egg

2 Tbsp

. plain Greek yogurt
---
Instructions
Preheat oven to 350F and grease an 8×8 baking pan.
In a small saucepan over medium-low heat, combine butter, molasses, brown sugar, and chocolate. Stir until butter and chocolate have melted and everything becomes fully incorporated. Remove from heat and set aside to cool.
In a large mixing bowl, sift together flour, cocoa powder, baking soda, and spices. Stir until fully combined. Add the cooled chocolate molasses mixture and being stirring. When batter begins to moisten, add egg and yogurt, mixing well until everything is fully combined.
Pour batter into prepared baking pan, using a spatula to ensure that it is evenly distributed. Bake for 20 minutes and allow to cool in pan before slicing into squares.
Prep Time:

15 mins

Cook Time:

20 mins
Keywords: brownies, chocolate, chocolate gingerbread brownies, gingerbread, healthier brownies, lightened up brownies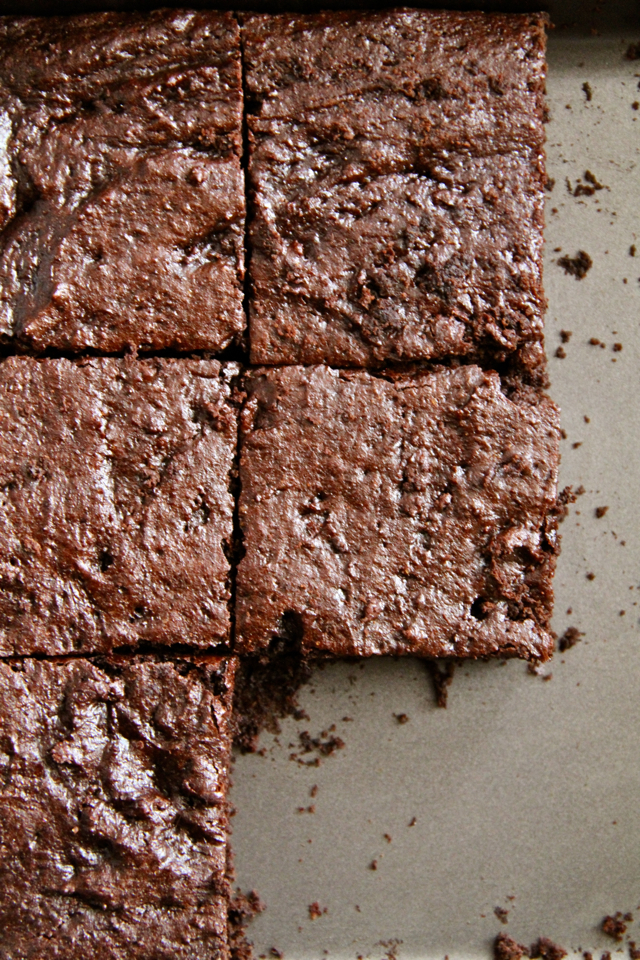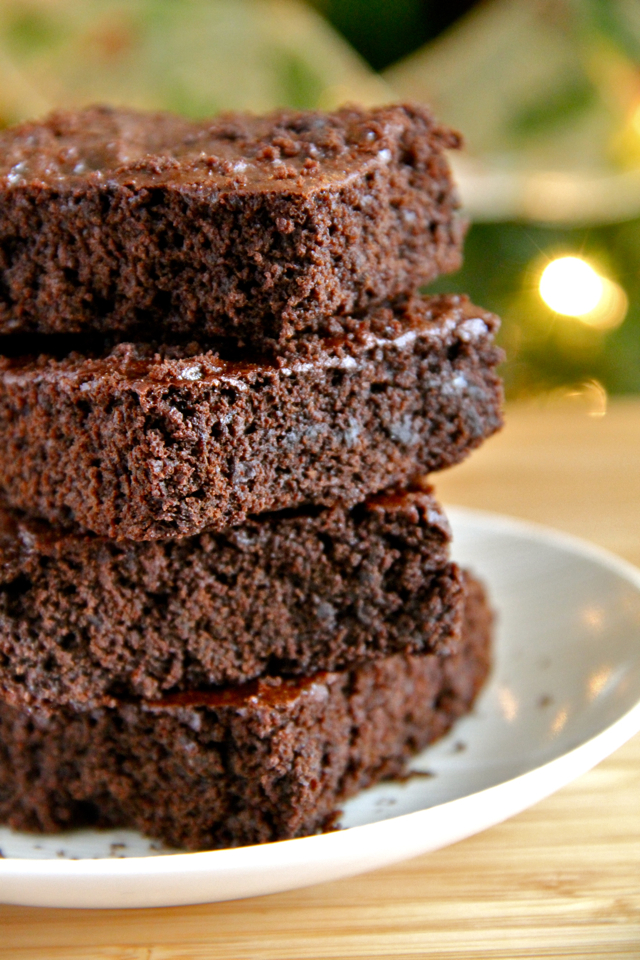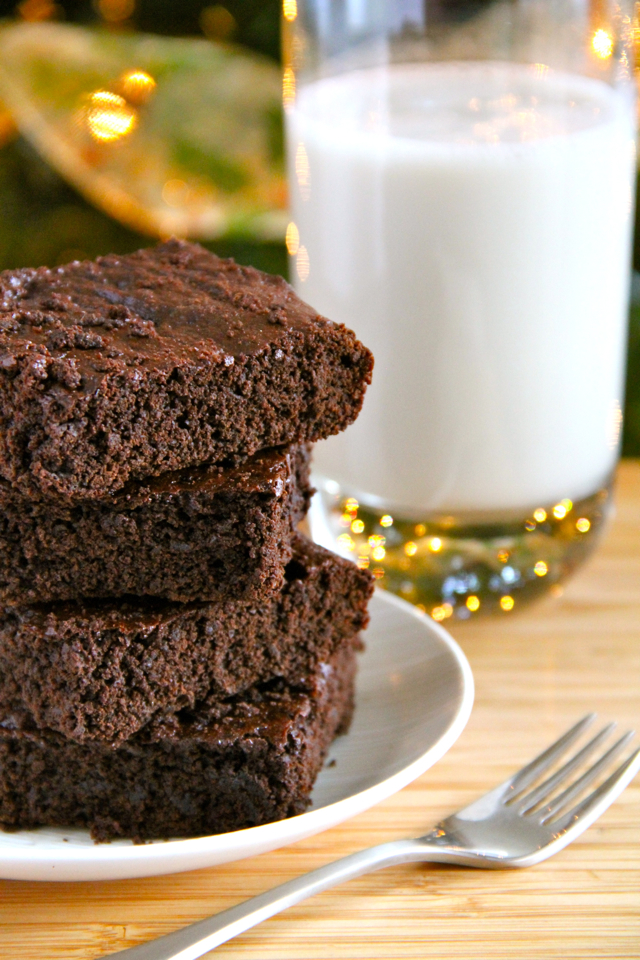 I try not to play favourites, but I have to admit that I'm definitely crushing on these at the moment. I've made two batches in less than 48 hours, and I'd gladly make a third if I didn't have so many other holiday recipes that I wanted to try out. As it stands, I'll have to shelf this recipe for a little while, but it's definitely going to be made again (brownies and milk for Santa, perhaps?). Moist and tender, sweet and spicy, rich and complex… flavour and texture perfection all around.